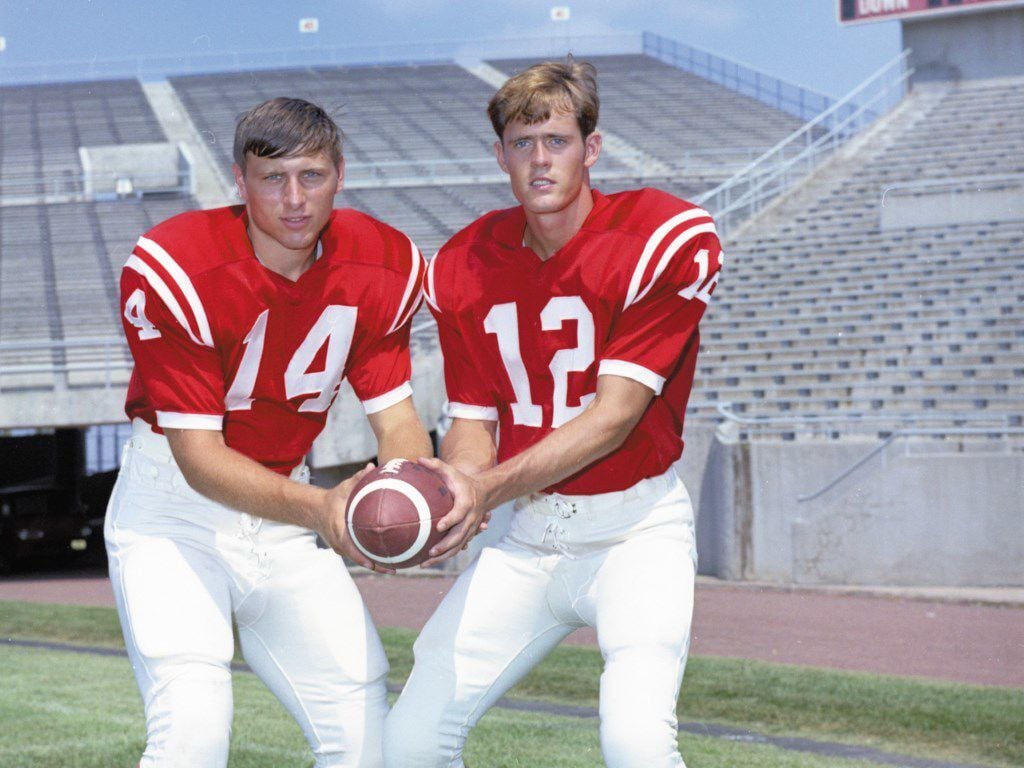 2020 marks 50 years since Nebraska football entered the history books with its first national championship season. The 1970 Huskers, coached by the legendary Bob Devaney, broke through on a grand night that capped a grand season, giving momentum to a fan base whose fervor has barely waned to this day. Each week, through the beginning of January, The World-Herald will revisit the 1970 season, allowing readers to relive the first Husker national title and get to know — again — the players and coaches who made it happen.
LINCOLN — It was a play like almost any other in practice, and the tackle wasn't violent or memorable.
Van Brownson figures it was an option run of some sort in fall camp. The Nebraska quarterback, who started the final two games of the 1969 season and figured to be the guy in 1970, had his elbow skid along NU's new AstroTurf field.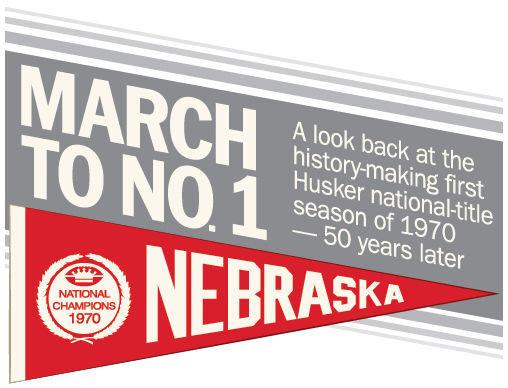 Anyone who's ever played on AstroTurf knows what happened. Rug burn. And Brownson's rug burn got infected.
"My bursa sac exploded," Brownson said. "It looked like I had a golf ball on my elbow. They had to lance it, and they had the elbow draining for the next couple weeks. So I missed out on the opportunity to start the season."
Jerry Tagge took those reins and held them for much of the 1970 season, particularly the games young fans might hear about. The 21-21 tie at USC. The thriller over Oklahoma. The 17-12 Orange Bowl win over LSU that clinched NU's first national title. Tagge scored the winning touchdown, and the image of him twisting over the goal line, ball in the air, is a lasting memory of that title team.
"Jerry played in a lot of the games that were televised," Brownson said. "So he was going to be remembered. That's just the way it is."
But here's how it really was in 1970: Nebraska used two quarterbacks, often in the same game. There was no bubbling controversy about it either, at least none that any Husker on that team recalls.
"Two great quarterbacks," said Husker linebacker Jerry Murtaugh. "Bob Devaney had a great situation. As far as I remember, very little was said about it."
If the team couldn't move the ball with Brownson — or Brownson got hurt, as he did twice in 1970 — then Tagge got the call. If Tagge was struggling to move the offense, Brownson went in.
And, at halftime of NU's game with Missouri, that's exactly what happened.
"Bob came to me at halftime and said, 'We're going to start you in the second half and see if we can't get some momentum going,'" Brownson said.
The 6-foot-3, 185-pound junior from Shenandoah, Iowa, turned a 7-7 halftime score into a 21-7 win. Just like that, the guy who led NU to 44 and 45 points in back-to-back wins to end the 1969 season was the starter again for three games — at Kansas, vs. Oklahoma State and at Colorado.
Nebraska's offensive attack was strong in all three contests.
At KU, which featured a two-headed monster at running back with John Riggins and Steve Conley, Nebraska fell behind 20-10. Brownson struck with an 80-yard touchdown pass to Guy Ingles. Three Jayhawks engulfed Brownson as he launched the throw.
"Absolutely perfectly thrown from the hands of Van Brownson — and mind you, he's throwing into the breeze!" radio play-by-play announcer Lyell Bremser said after the play. Nebraska eventually won 41-20.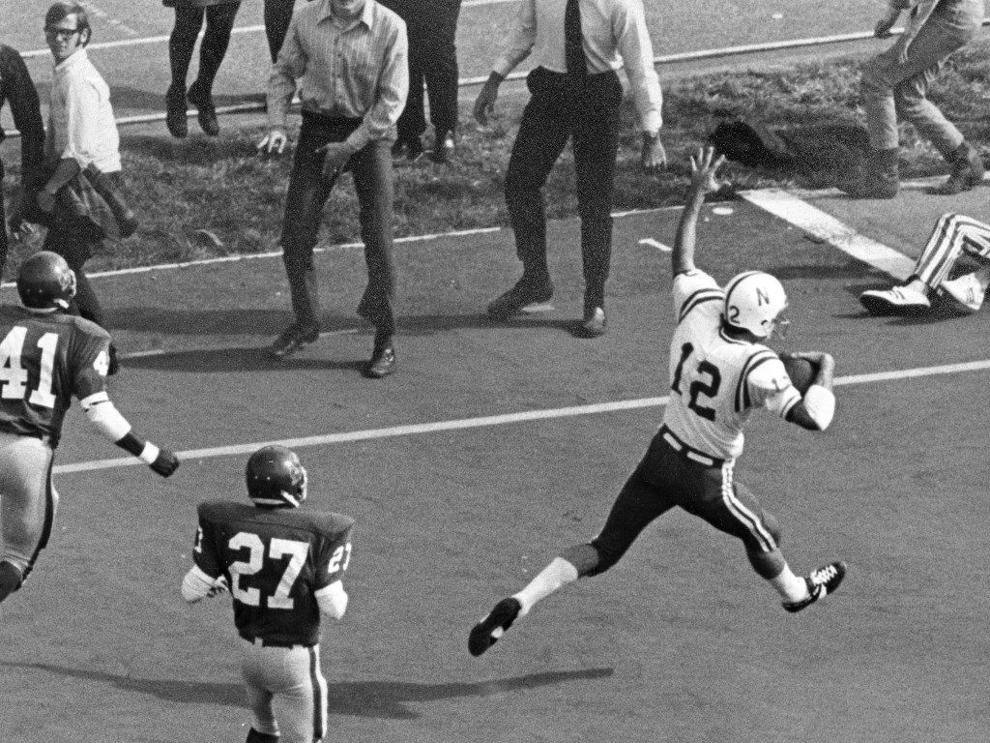 The Huskers produced 65 points against the Cowboys, the most by an NU team since 1922. Brownson completed 11 of 15 passes for 175 yards.
At Colorado, which stunned Penn State earlier in the season, Brownson completed 11 of 17 passes for 173 yards and threw two first-quarter touchdowns in a 29-13 win.
But Brownson got hurt again in that game. He'd throw seven more passes all season. The following spring, Brownson injured his shoulder in practice. The 1971 team was Tagge's all the way, like how the 1995 Husker squad became Tommie Frazier's after he beat Brook Berringer for the starting job.
Like Berringer, Brownson didn't leave Nebraska. He doubts that many quarterbacks, faced with the situation he had back then, would stick around at their original school now. Tagge, who lost his job in 1970 until Brownson got hurt, stuck around, too.
They were friendly competitors — Tagge, 30 pounds heavier, became the better passer over time, while Brownson was the quicker runner — and dedicated to the success of the team.
"It couldn't happen today," Brownson said. "As soon as you started doing that, one of the two quarterbacks would transfer. As soon as you didn't proclaim a starter, no matter what, and you started rotating quarterbacks, chances are good the quarterbacks of today, one would be gone, he'd transfer someplace.
"Back in those days you had loyalty to the school you signed with. And you didn't think about changing schools or going somewhere else or even looking to be successful someplace else. You wanted to contribute the best way you could."
Nebraska had a two-deep full of starters, Brownson said. Players so good that, in 1970 and 1971, the second-best team in the nation might have been the Husker backups. How many teams had Joe Orduna, Jeff Kinney, Johnny Rodgers and Ingles as skill players on the same team? How many had Nebraska's wealth of talent on defense?
"My contribution is something that I relished," Brownson said. "I played the game the way it was intended to be played, I contributed what I could contribute as much as anybody did."
Which is perhaps why, when asked about quarterbacks he admired at Nebraska over the years, Brownson picks the one you might expect.
Berringer, who played a key role in the 1994 national title season, served fully as Frazier's backup in 1995, and died in a plane crash in mid-April 1996.
"I appreciated his work ethic, I appreciated the kind person he seemed to be," Brownson said. "I appreciated his (ability to stick with it). He had the skills to be playing anywhere else in the country, and that was obvious when he had his opportunities to play. But he stayed there, and stuck it out, and continued to do the things he could do to play and help that football team.
"I don't go to many spring games or anything like that, but I remember the one Nebraska had after his accident. And I did go down to pay my respects to him."
Brownson also could have played a lot of places in college. He stayed at Nebraska.
"Tagge has always said, to this day, 'I would have never seen the field if Van hadn't gotten hurt,'" Murtaugh said. "That's how good Van was. He could throw, he could run, he was smart. And we did drink a couple beers together. So I kind of liked him, too."
---
March to No. 1 series
March to No. 1 series
Keeping legendary Huskers together falls on shoulders of 'Red Beran'
Shatel: Remembering the first Husker football champions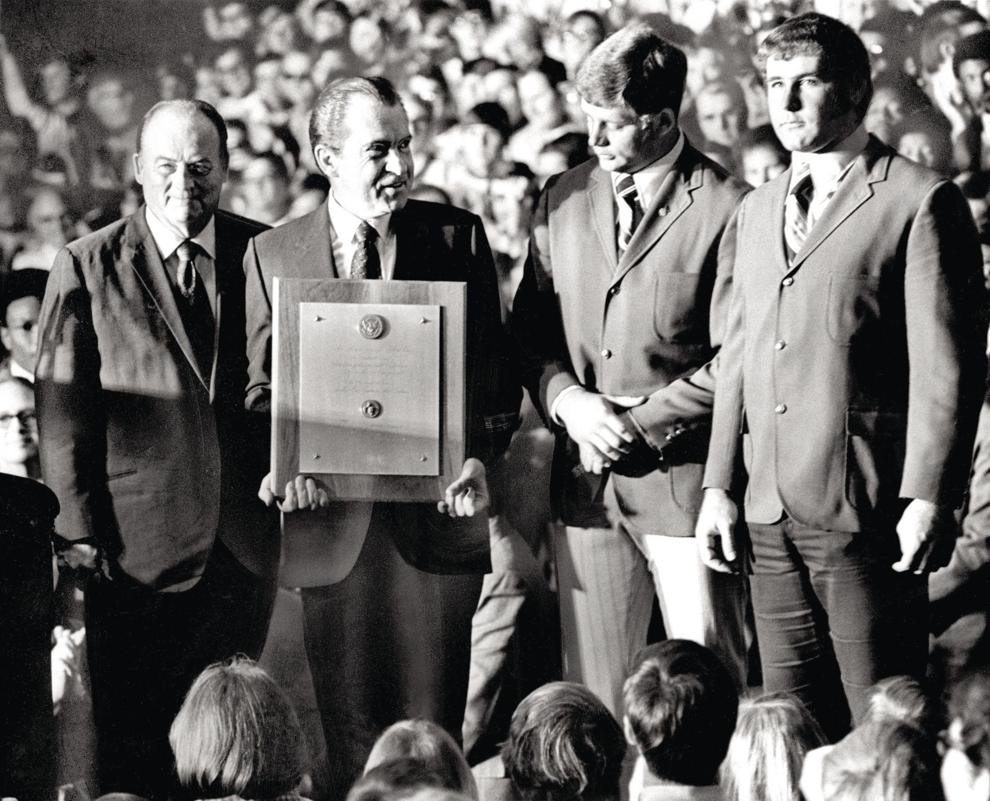 Essex: The 1970 Huskers changed how Nebraskans looked at themselves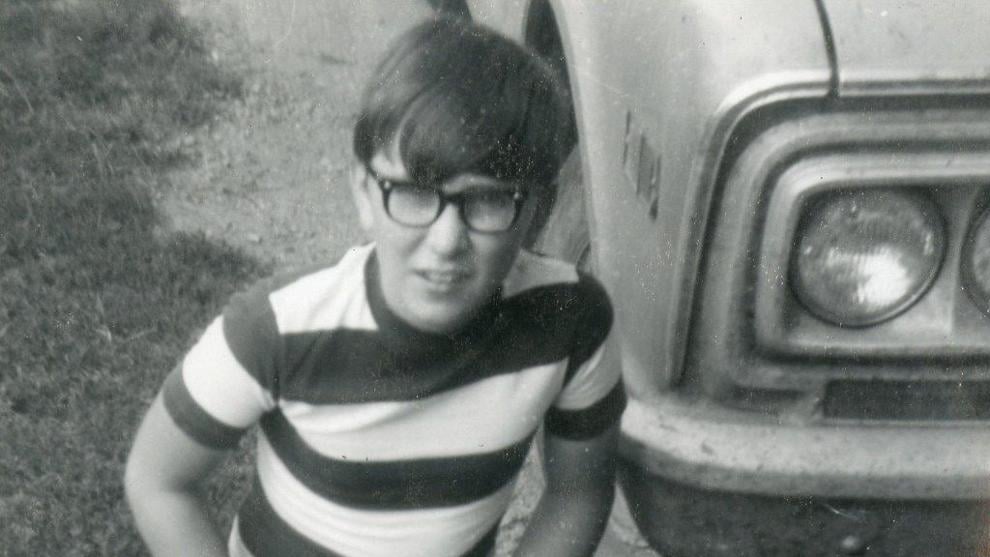 March to No. 1: Huskers make believers of Deacons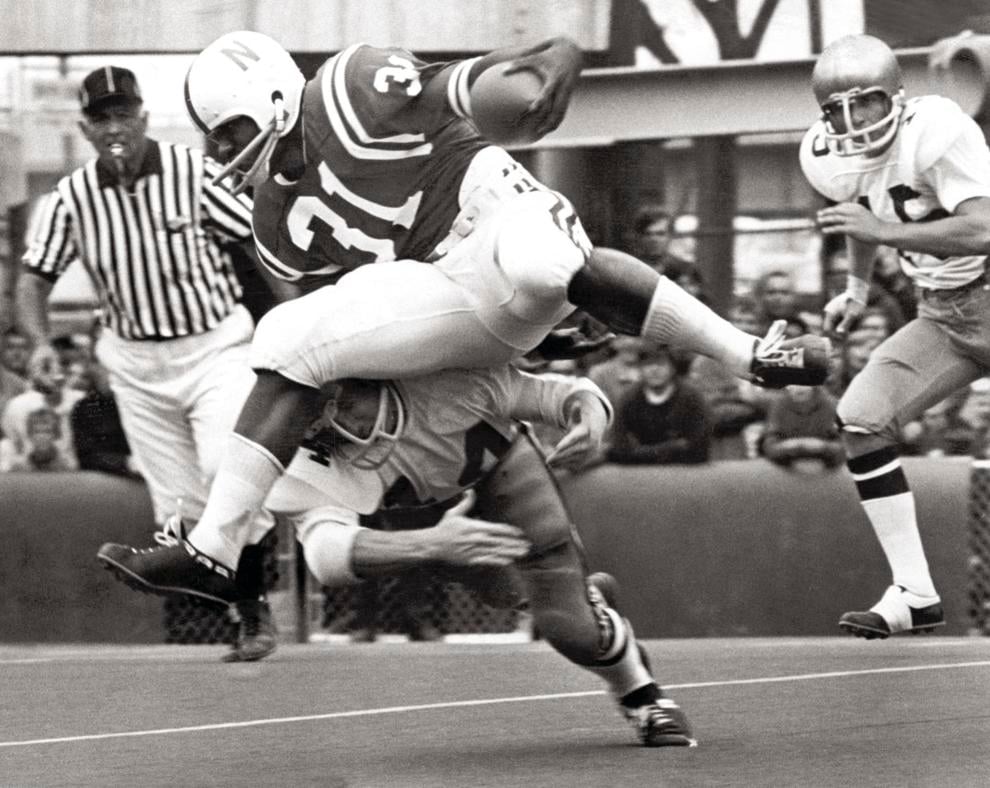 Chatelain: Johnny Rodgers' debut was main attraction during Huskers' 1970 opener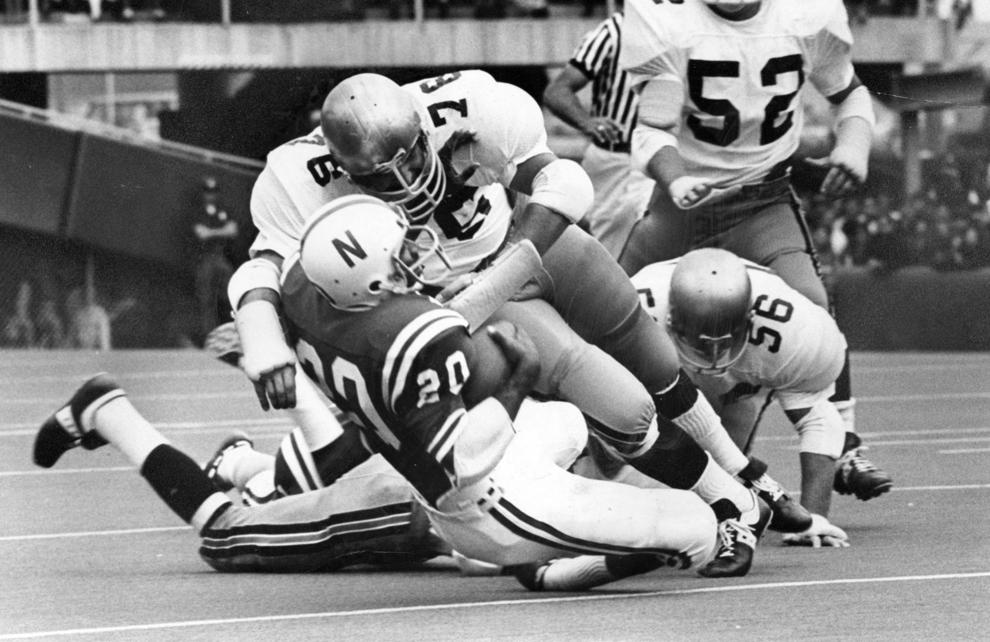 Wake Forest found a Husker team that was 'very hard to beat' in 1970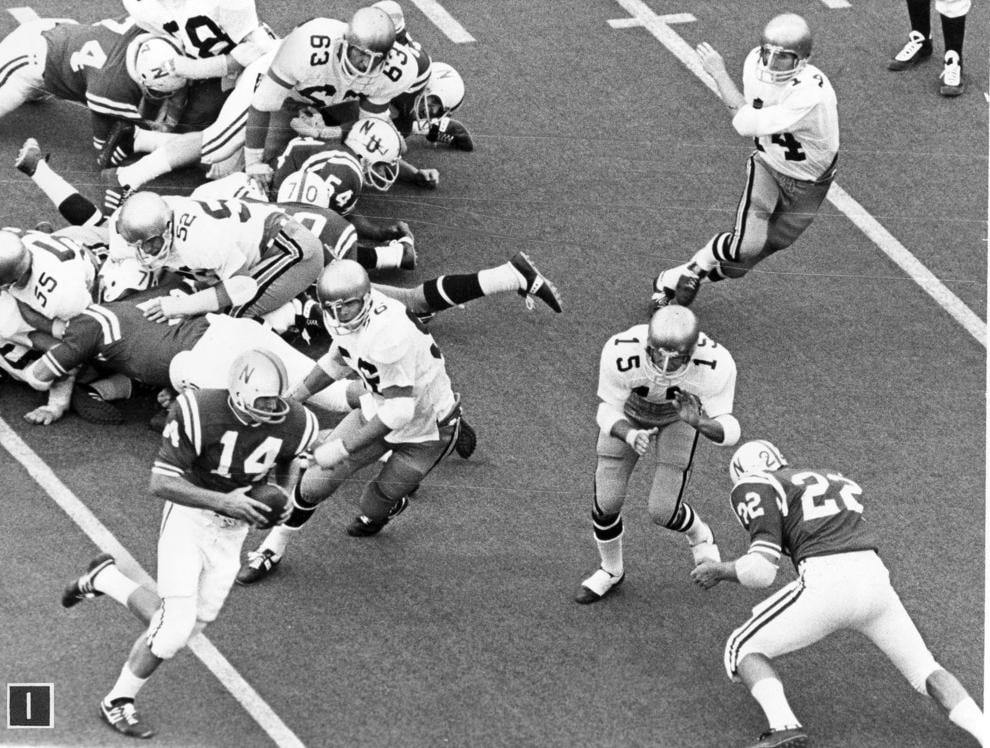 Chatelain: Johnny Rodgers made Tom Osborne's Husker offense come to life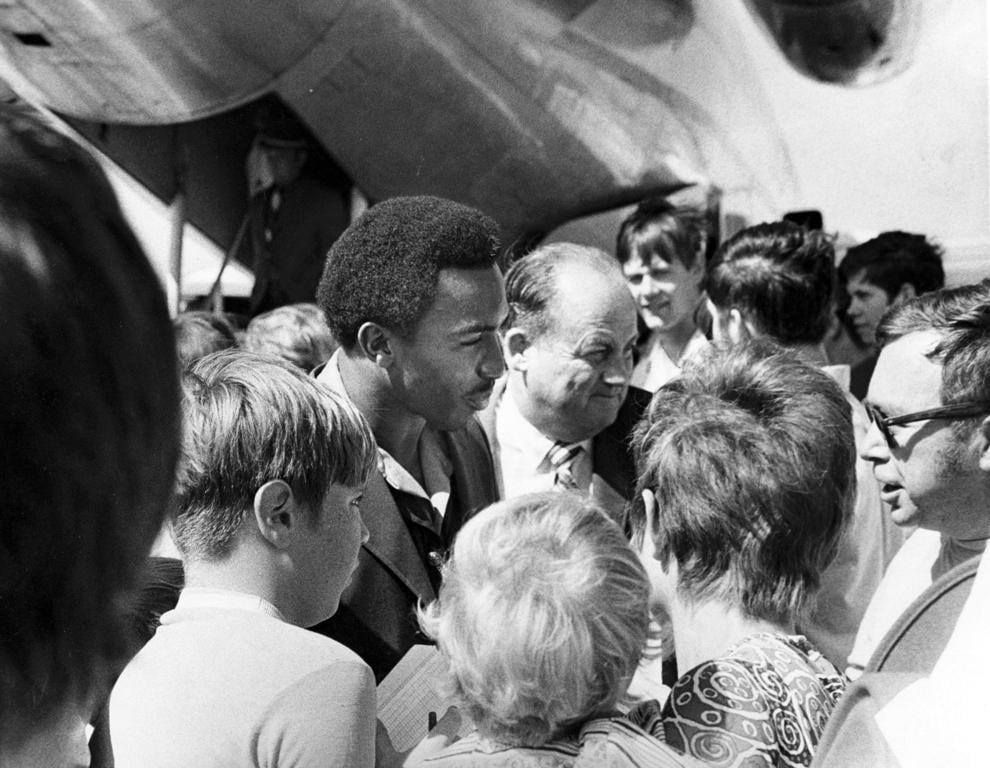 March to No. 1: Trojans Use 3rd Comeback To Tie the Huskers, 21-21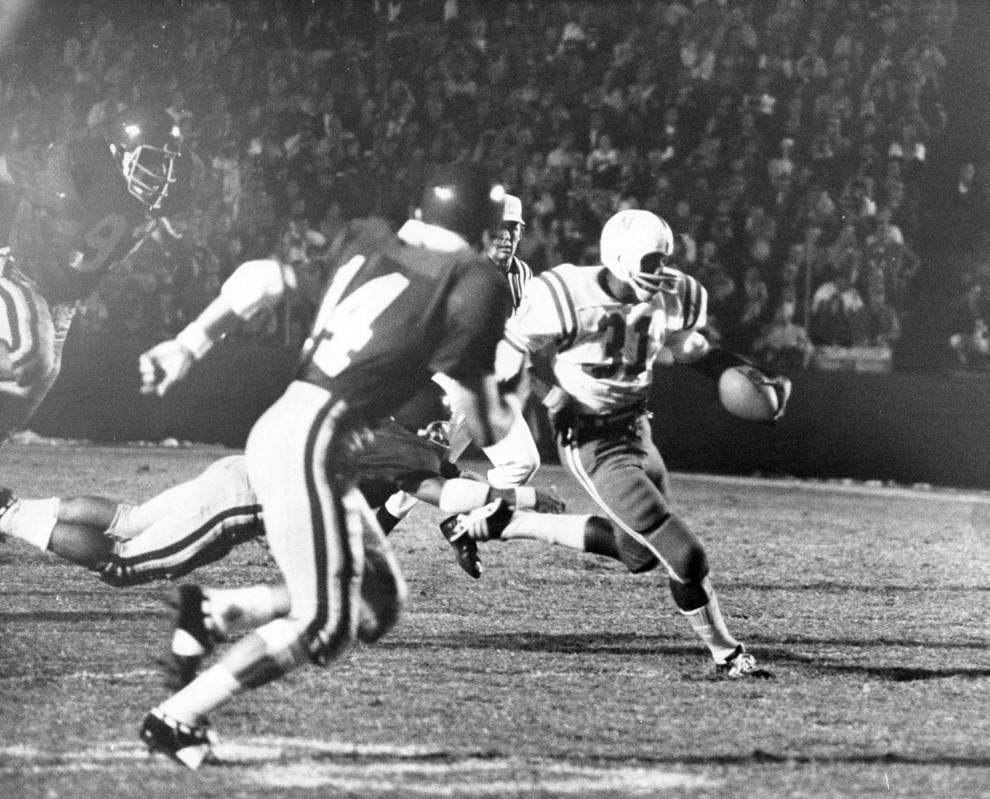 Livingston: Respect came with tying USC, and the 1970 Huskers entered a new realm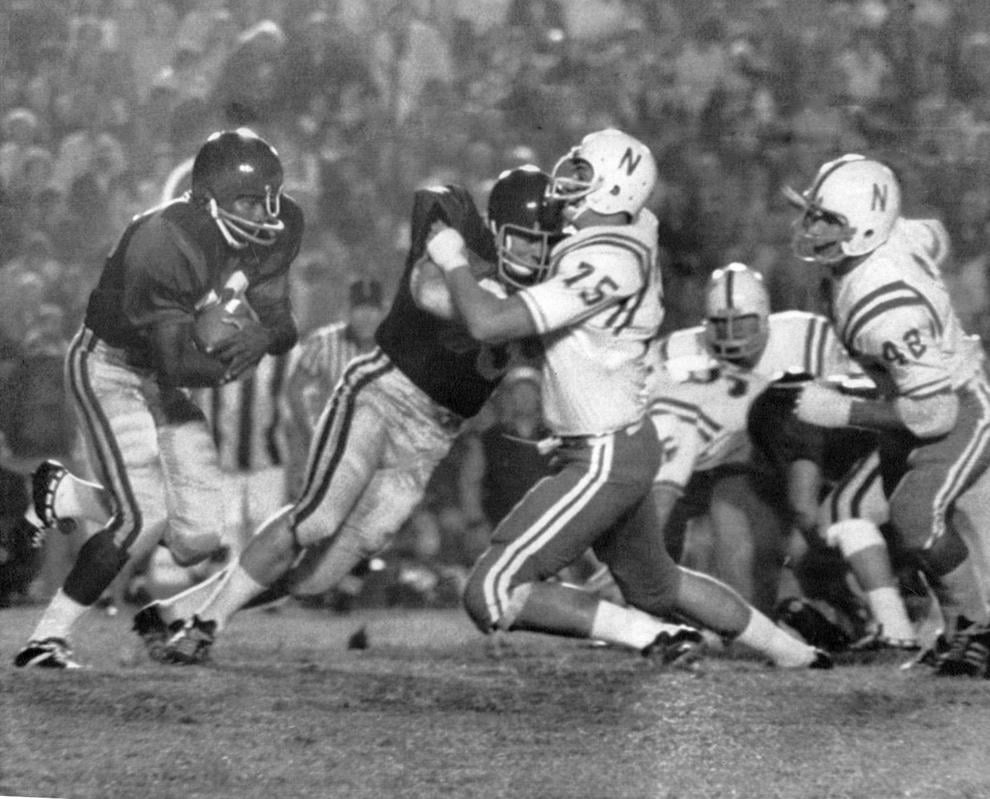 USC 'had to play catch-up' with the 1970 Huskers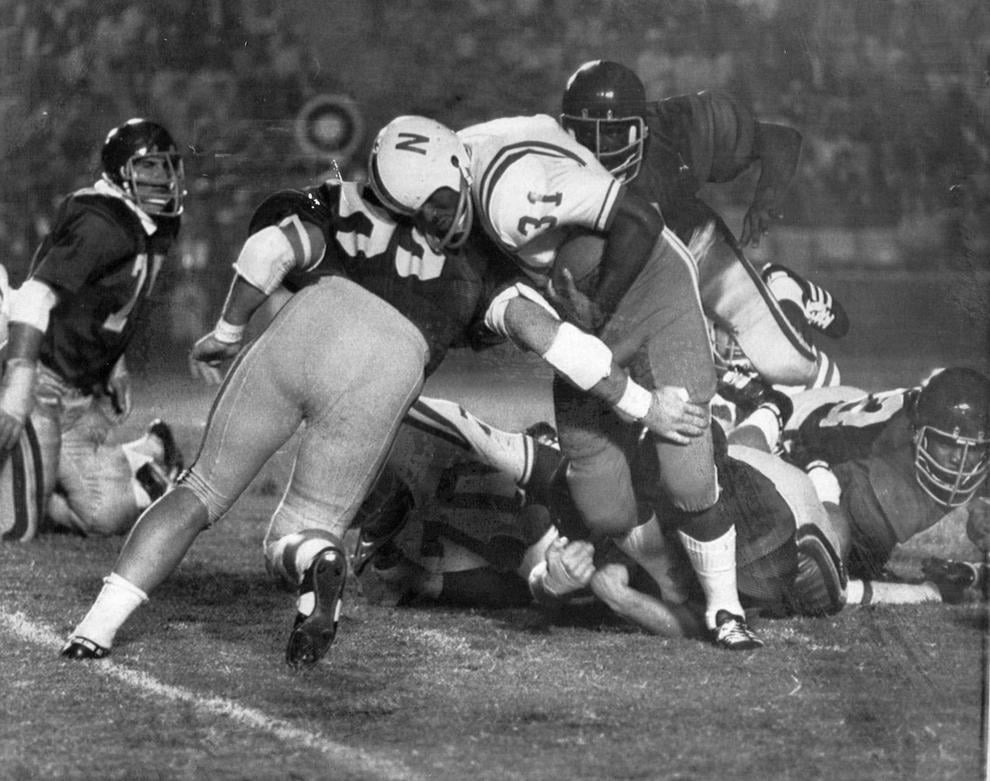 With two future Outland winners, defensive line keyed Huskers' title drive in 1970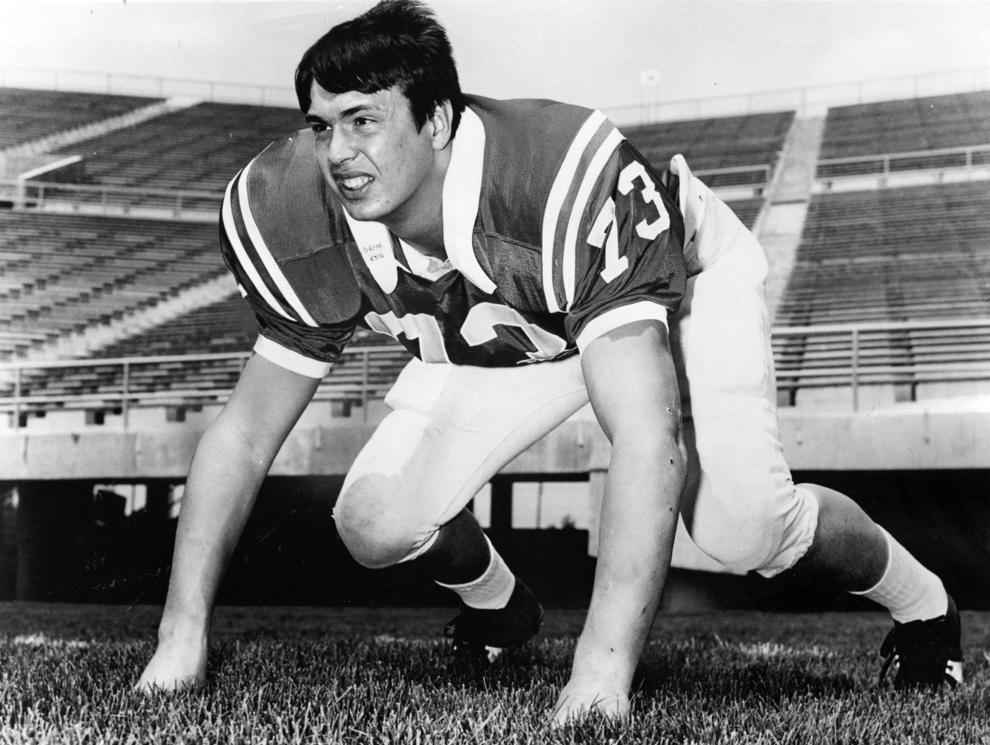 March to No. 1: Husker Air Force Captures Army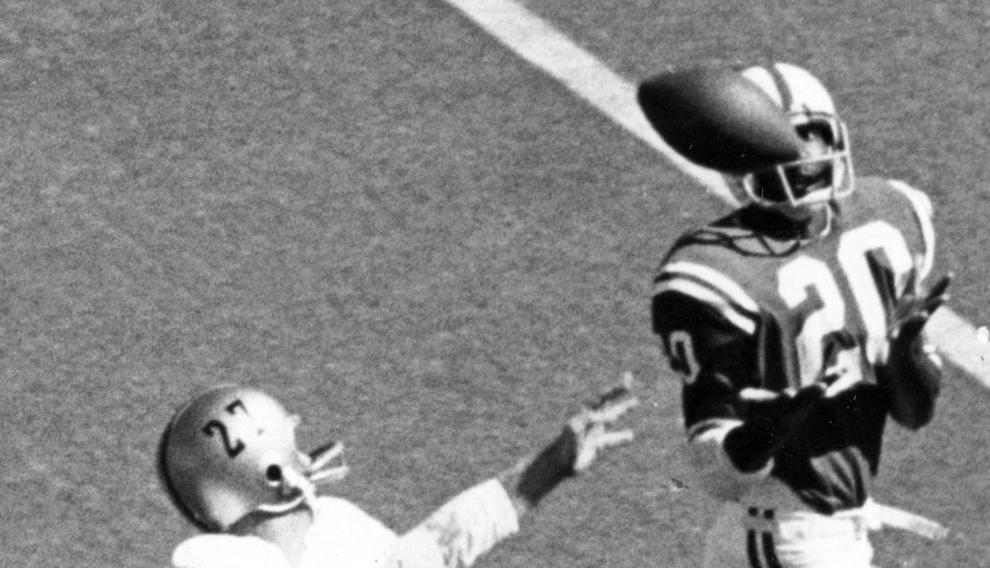 McKewon: A general lost a bathrobe to Nebraska's governor when the 1970 Huskers beat Army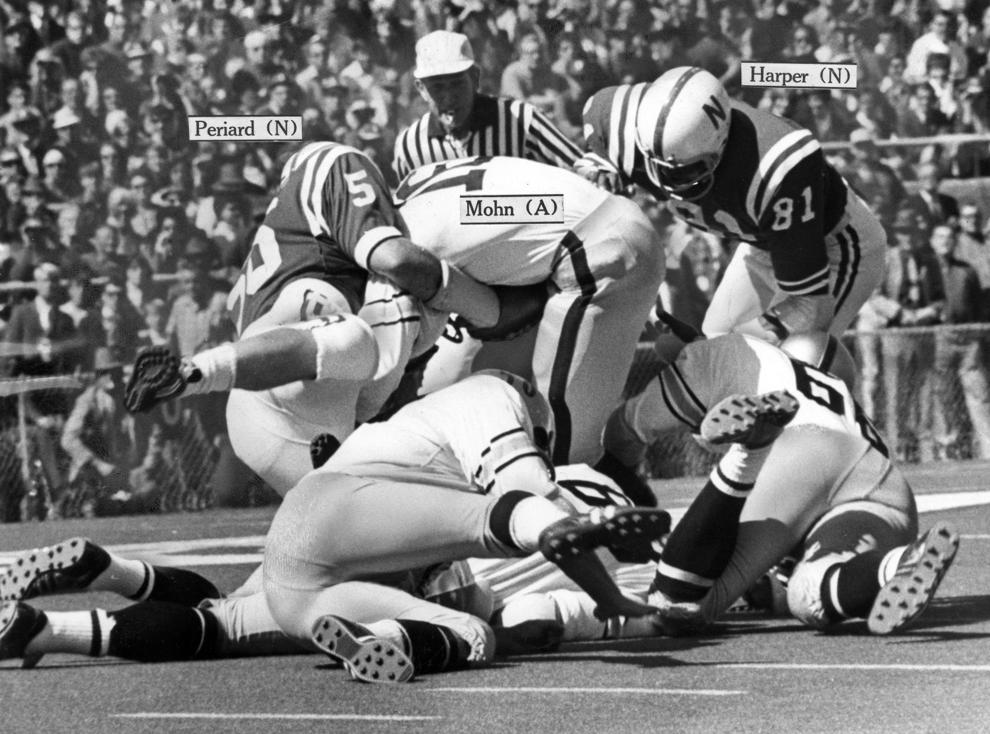 Army couldn't find the right quarterback to battle the 1970 Husker defense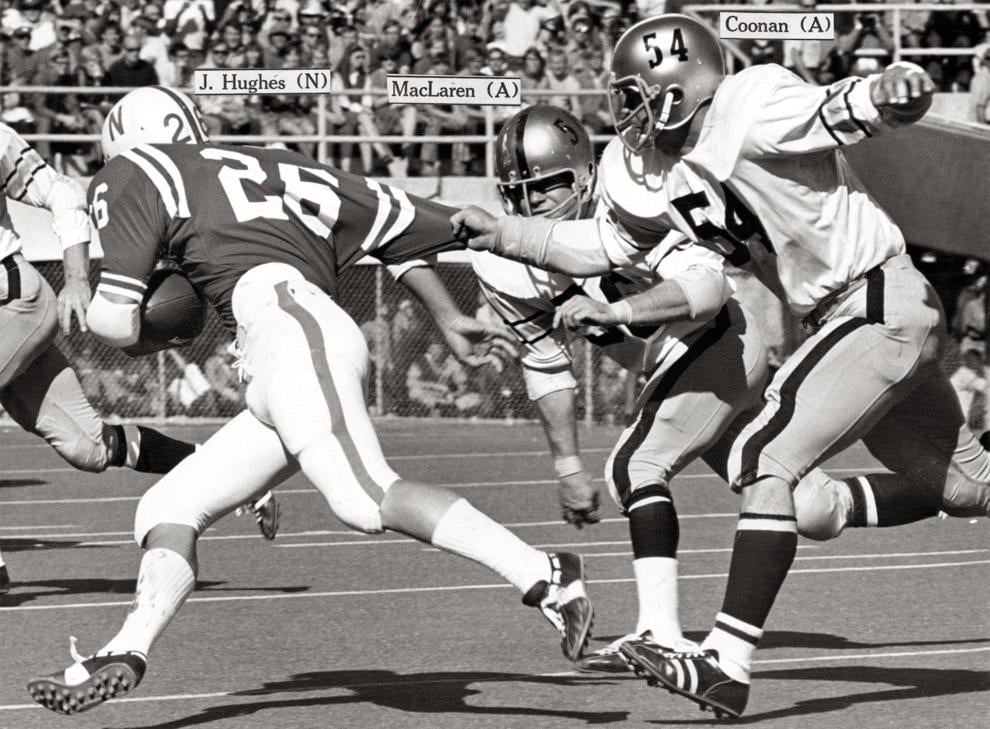 March to No. 1: Early Scarlet surge puts away Minnesota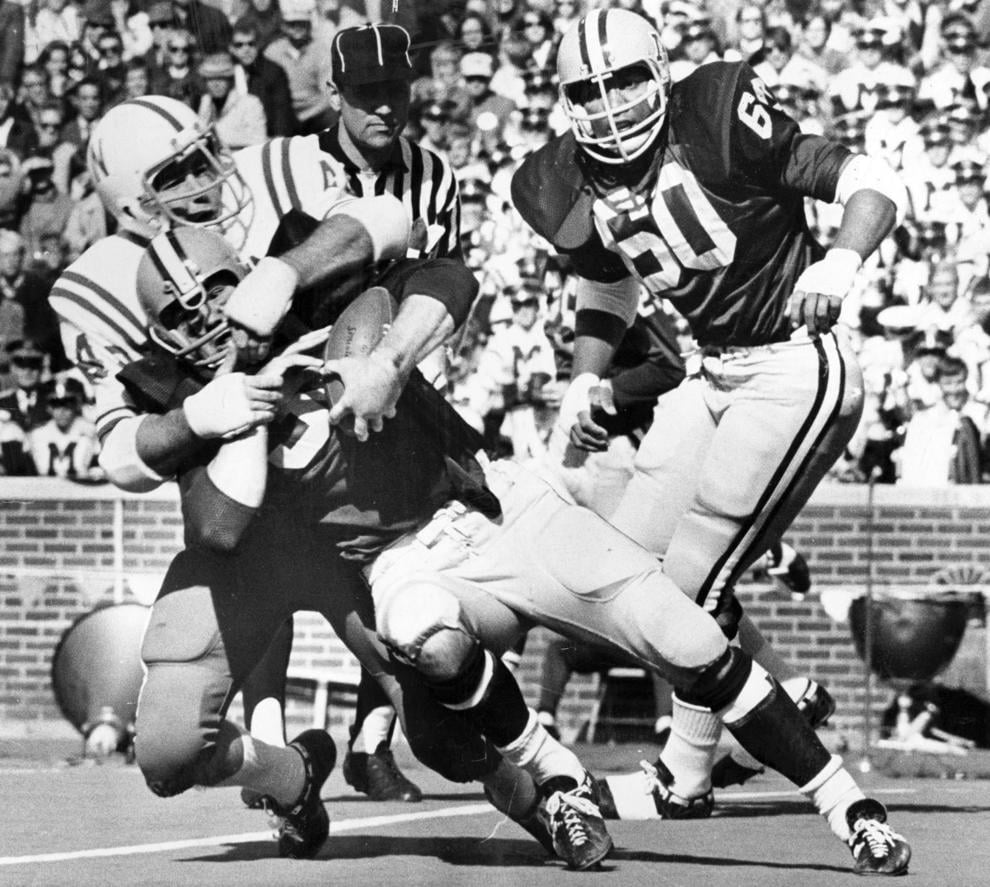 Omaha's best led Huskers past Minnesota, but bigger tests remained in 1970 season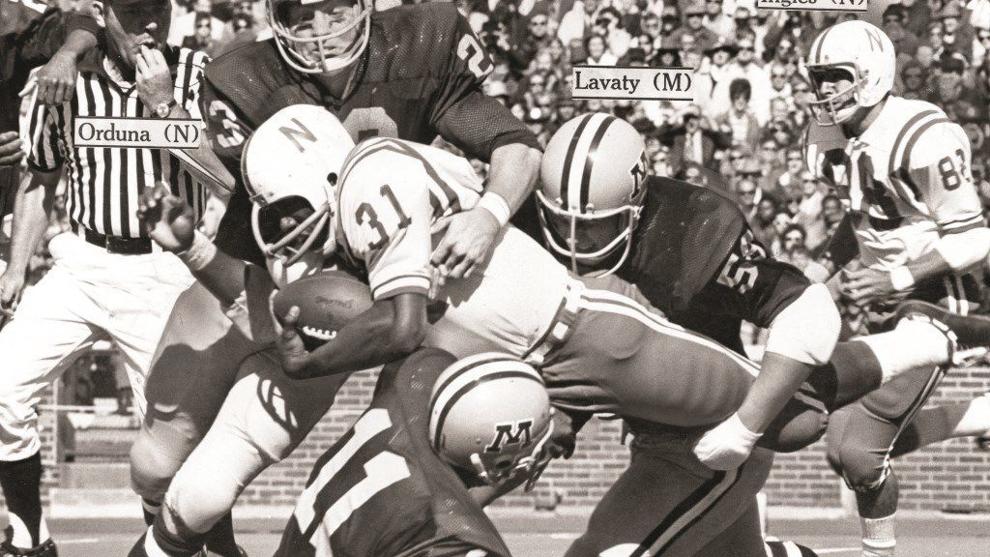 Bob Devaney's Huskers 'manhandled' Minnesota in 1970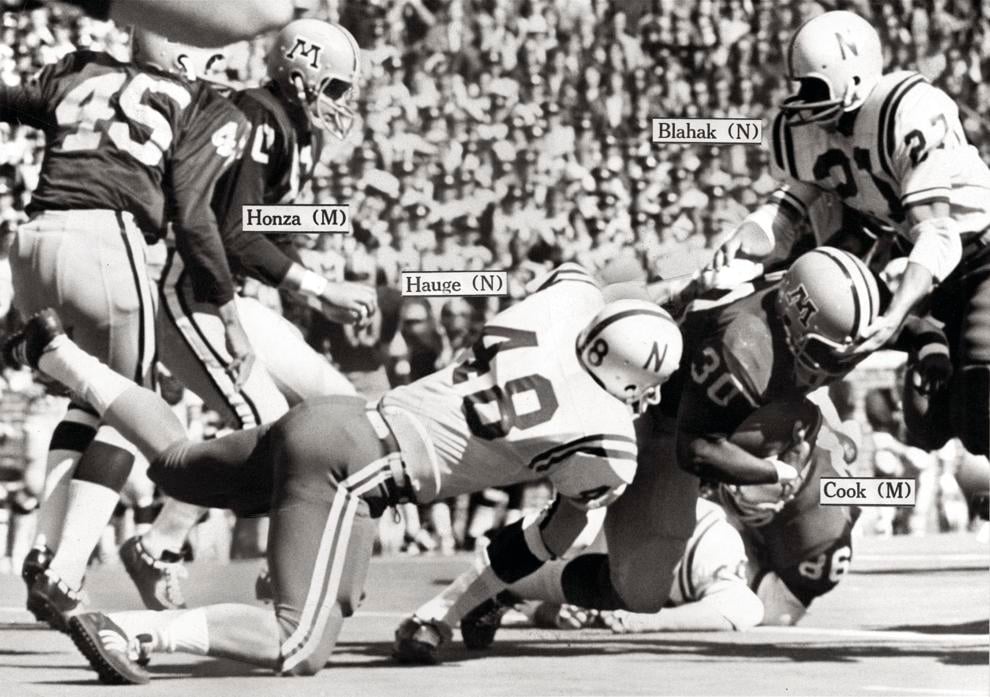 One big hit 50 years ago defined the Nebraska-Missouri football rivalry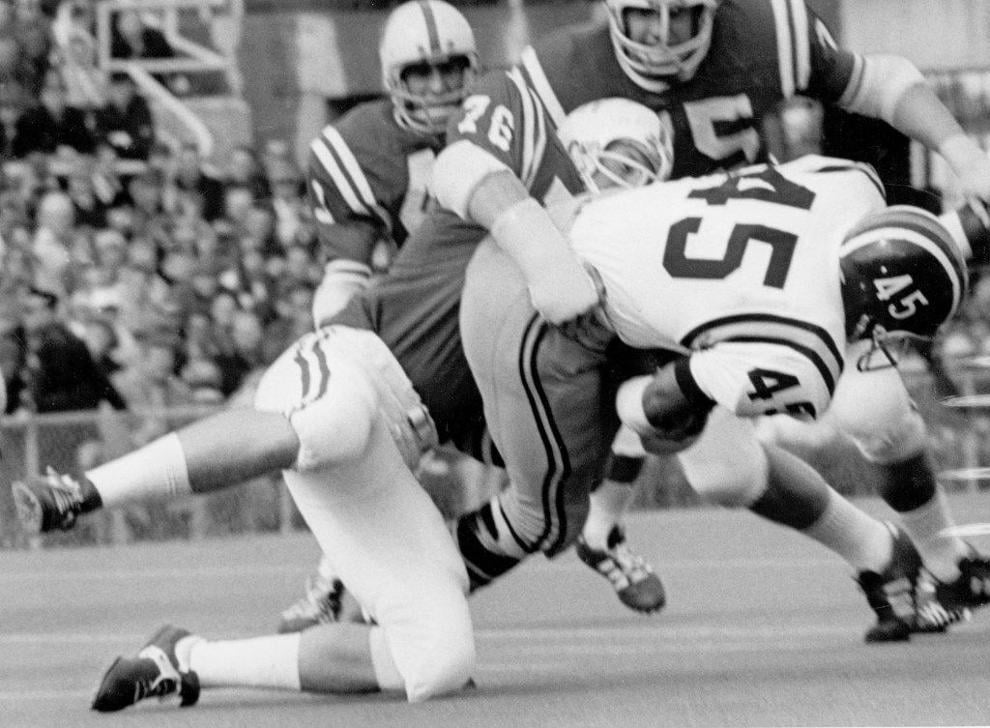 March to No. 1: Alert Nebraska Blackshirts Turn Mizzou into M-i-s-e-r-y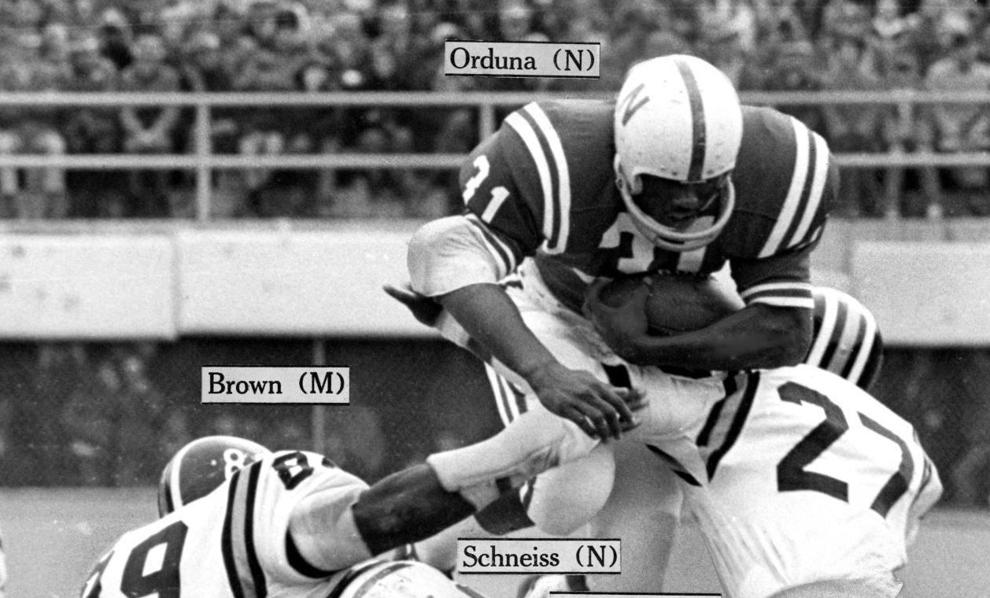 McKewon: After beating Missouri, 1970 Huskers got their first No. 1 vote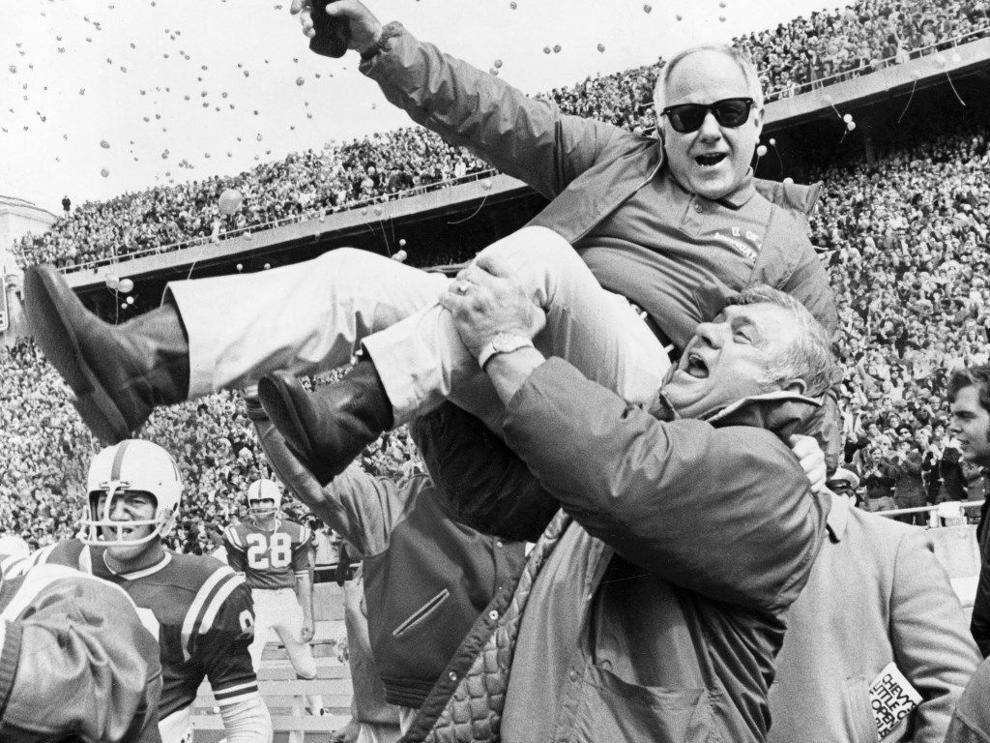 Huskers 'bruised' Missouri in 1970 Big Eight opener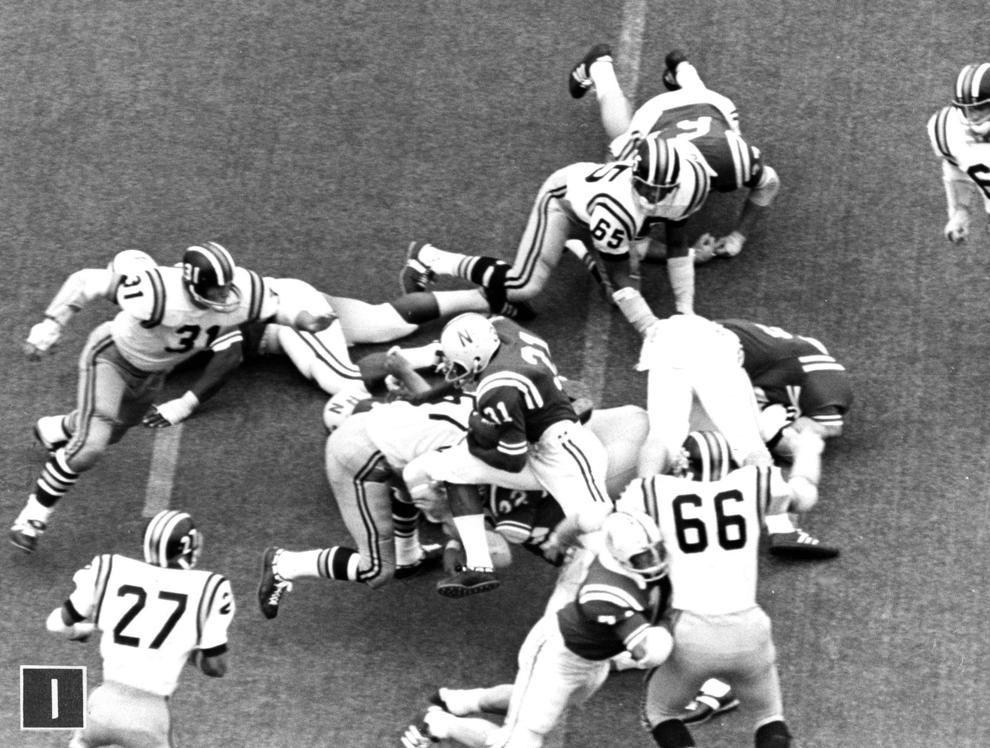 The 1970 Huskers didn't just have one great QB. They had two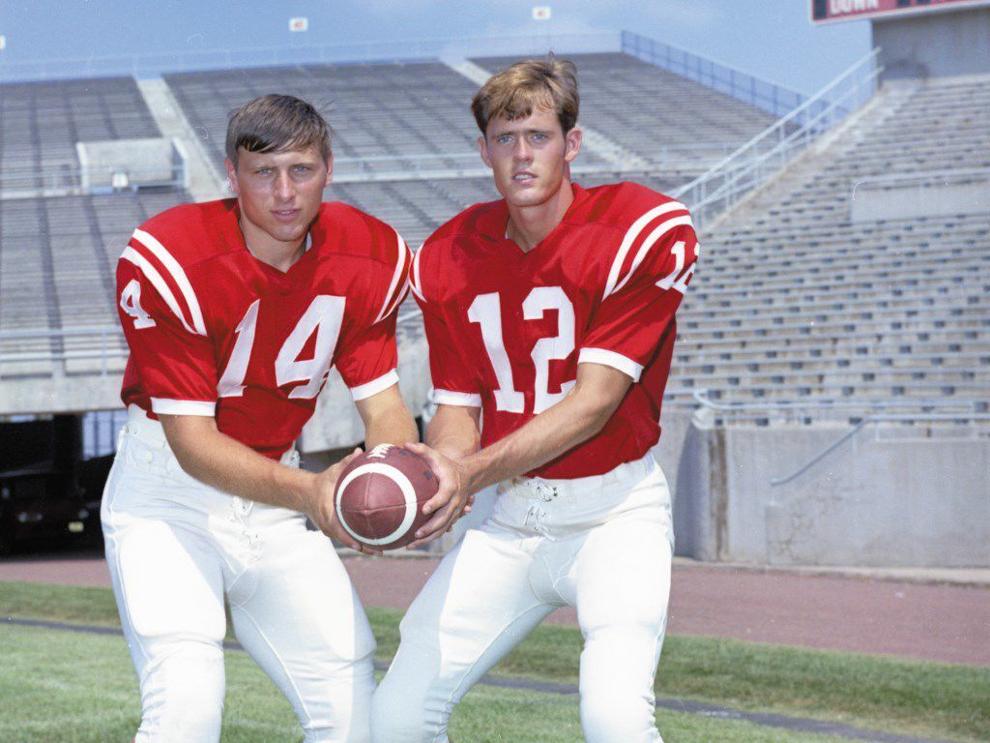 March to No. 1: Huskers Overcome Perky K.U.'s Lead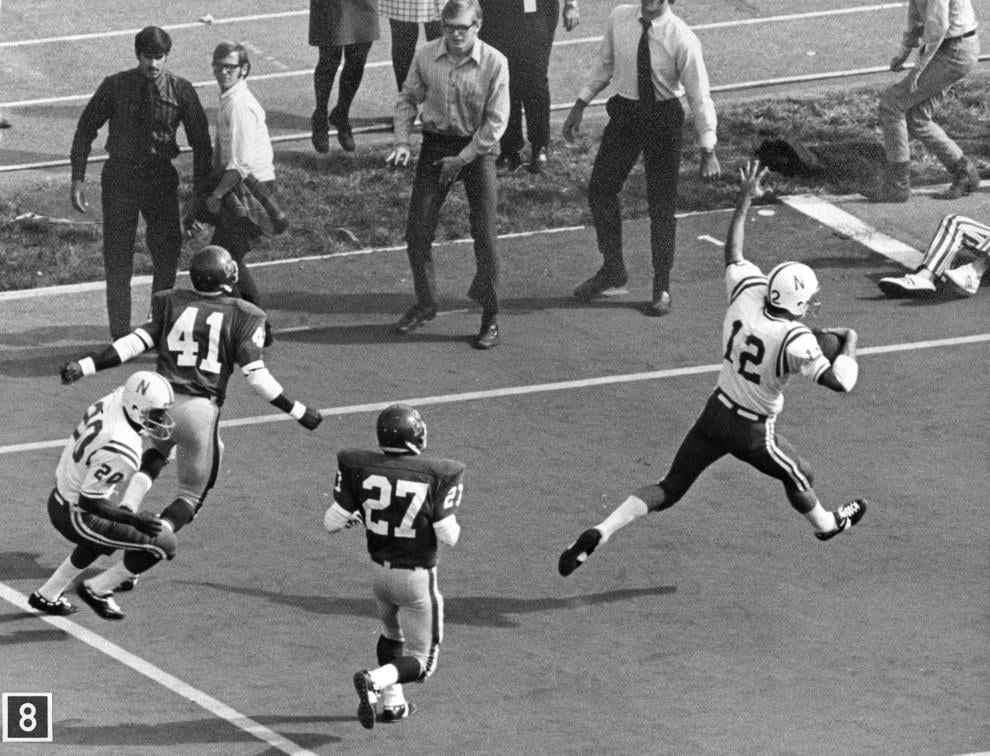 Kansas knew 1970 Huskers were 'fearsome' even before their game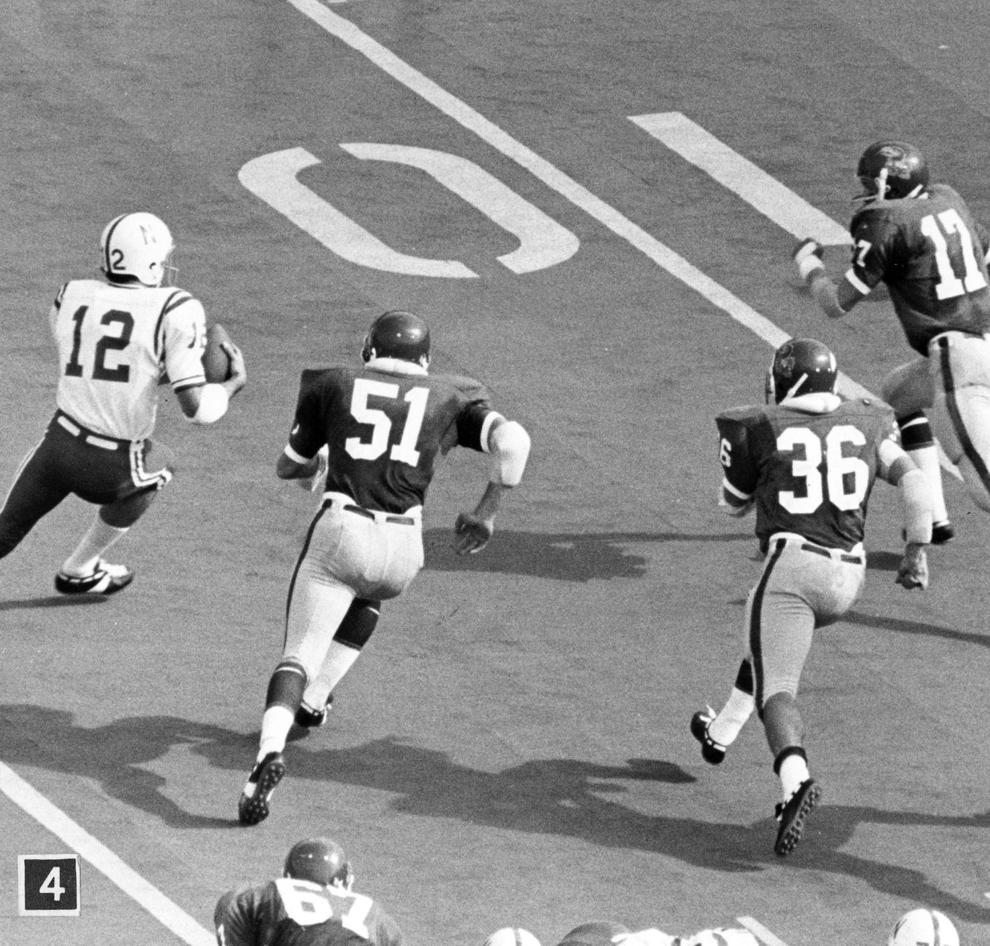 McKewon: What made Nebraska so hard to beat in 1970? The Huskers' backups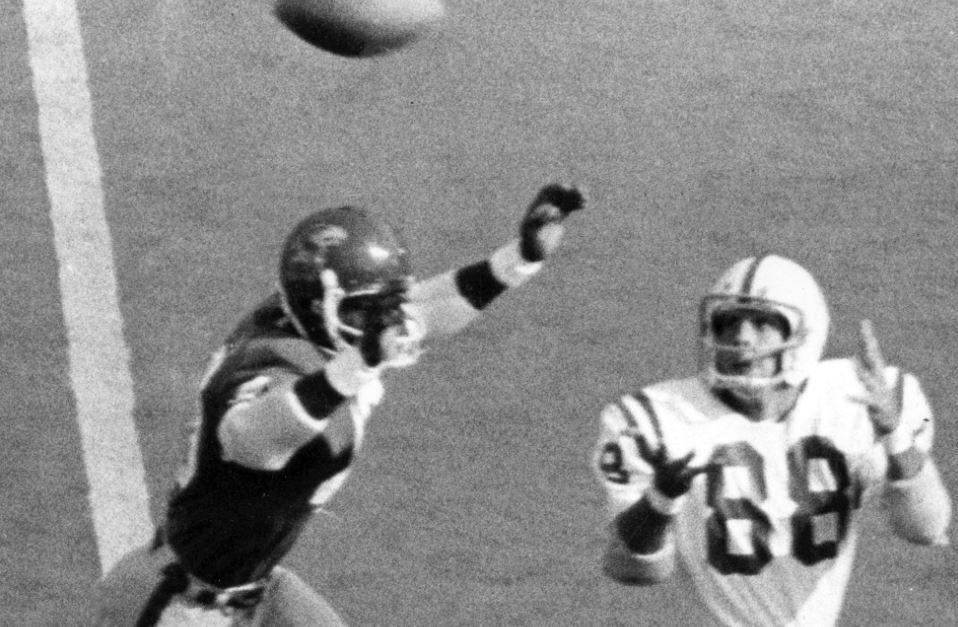 Nebraska's 1970 champions were built by Husker Power and a pole vaulter with a bad back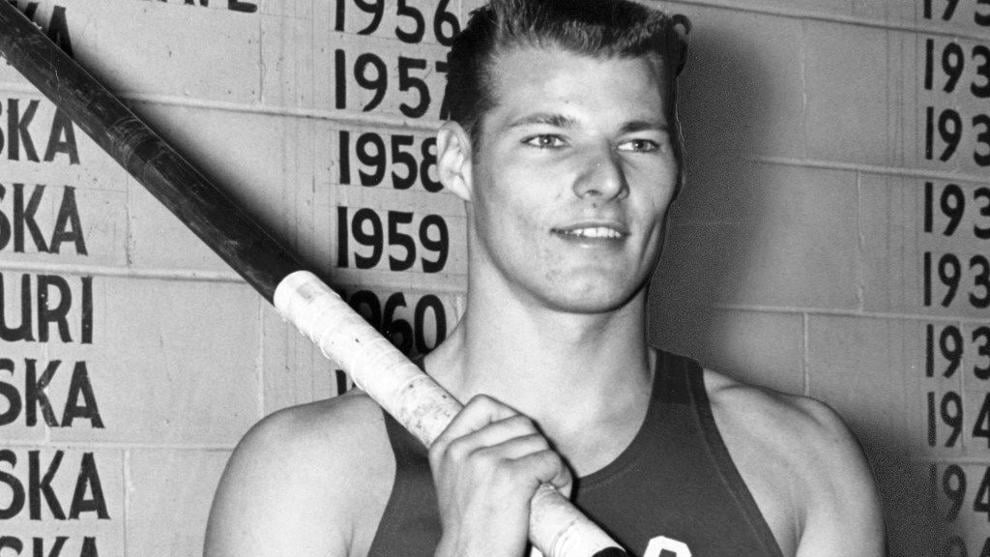 March to No. 1: Cornhuskers unsaddle Cowboys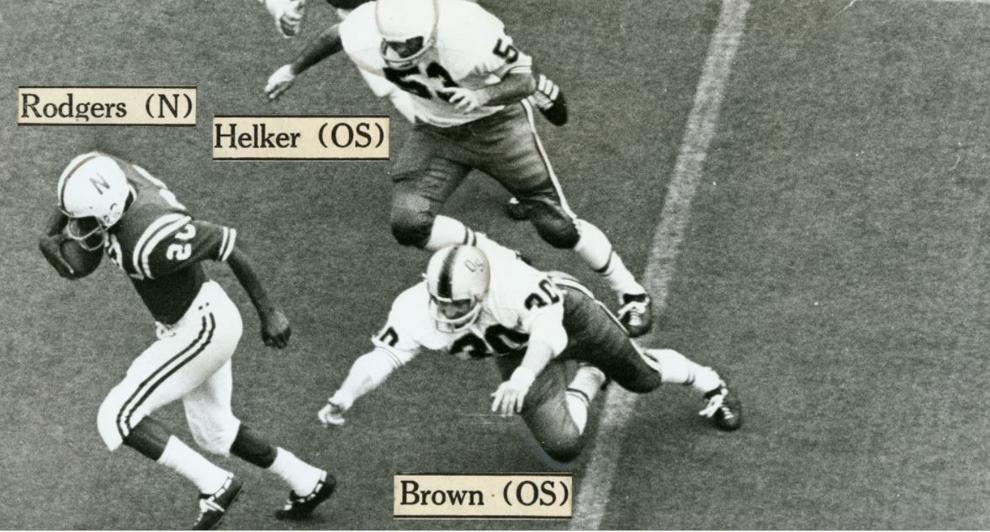 Chatelain: 1970 Huskers could throw knockout punches in so many ways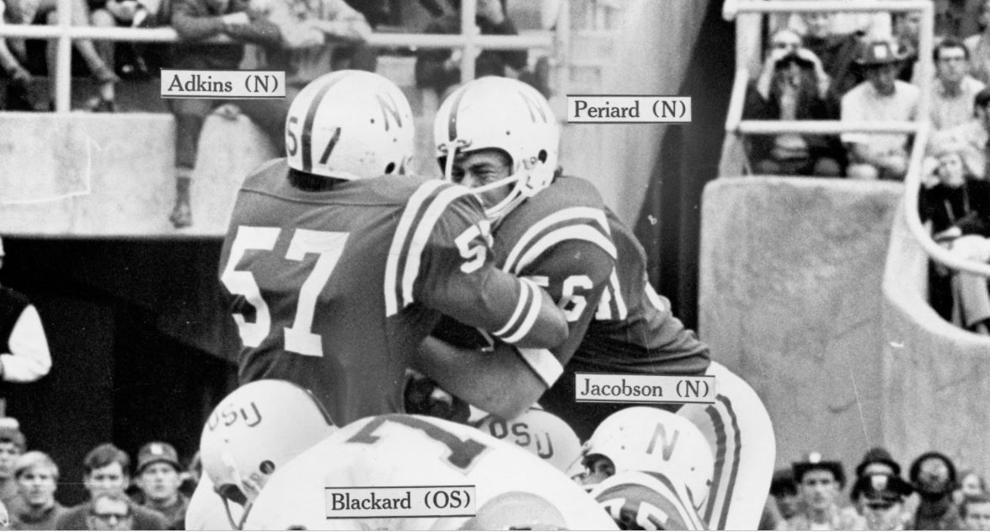 Huskers blended 'finesse, muscle and opportunism' in 1970 win over Oklahoma State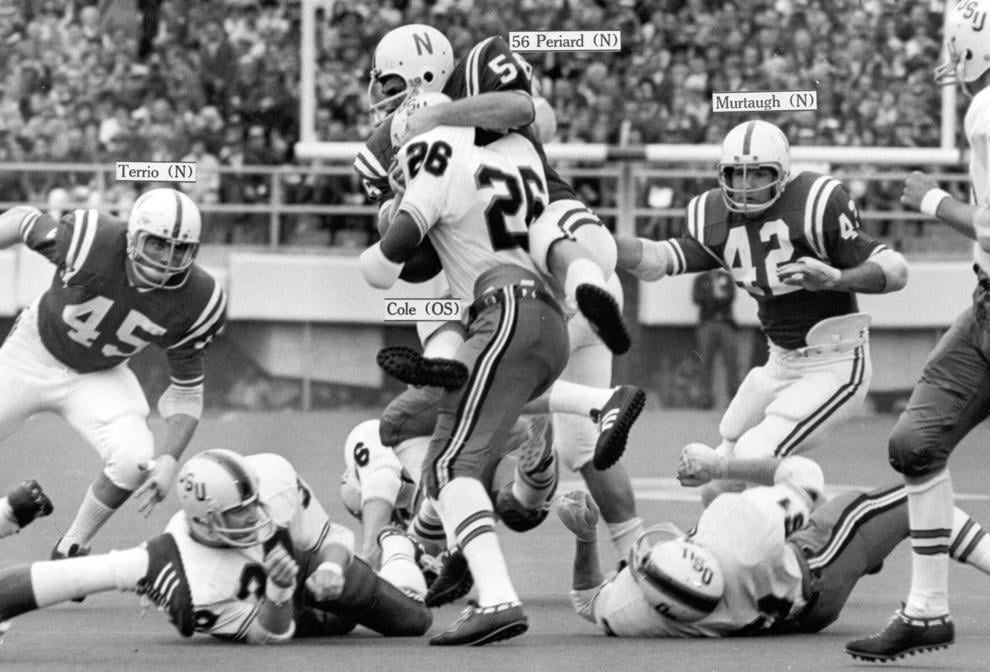 Nebraska had plenty of talent in 1970, but their coaches made the Huskers go the distance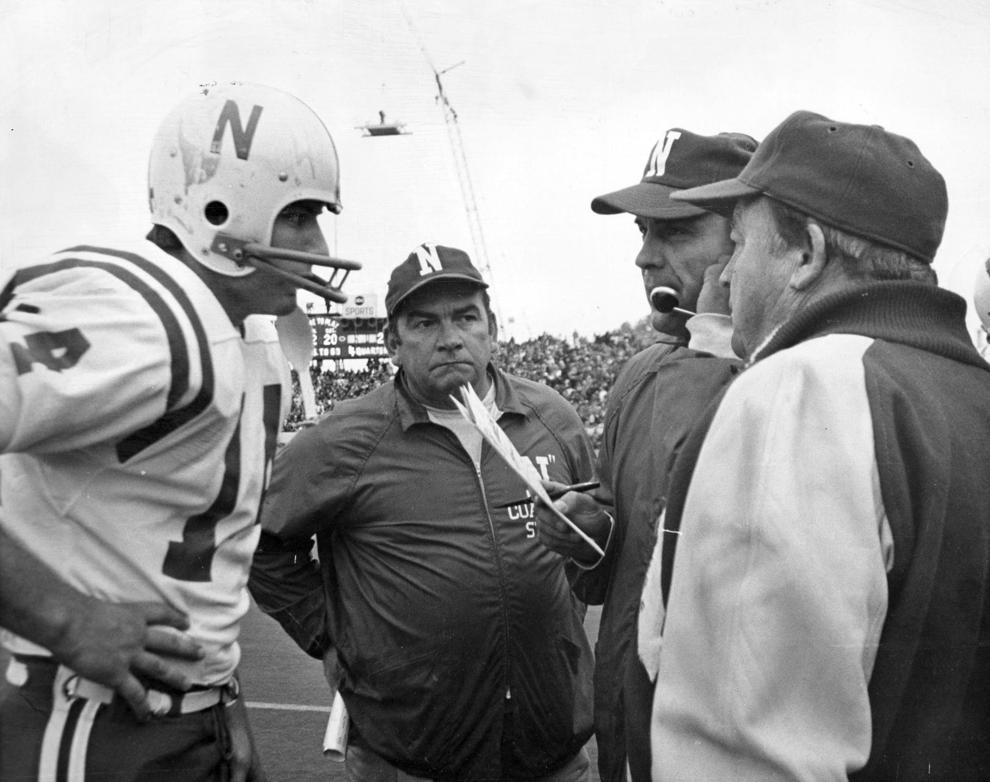 March to No. 1: Buffaloes are Vanishing, 29 to 13