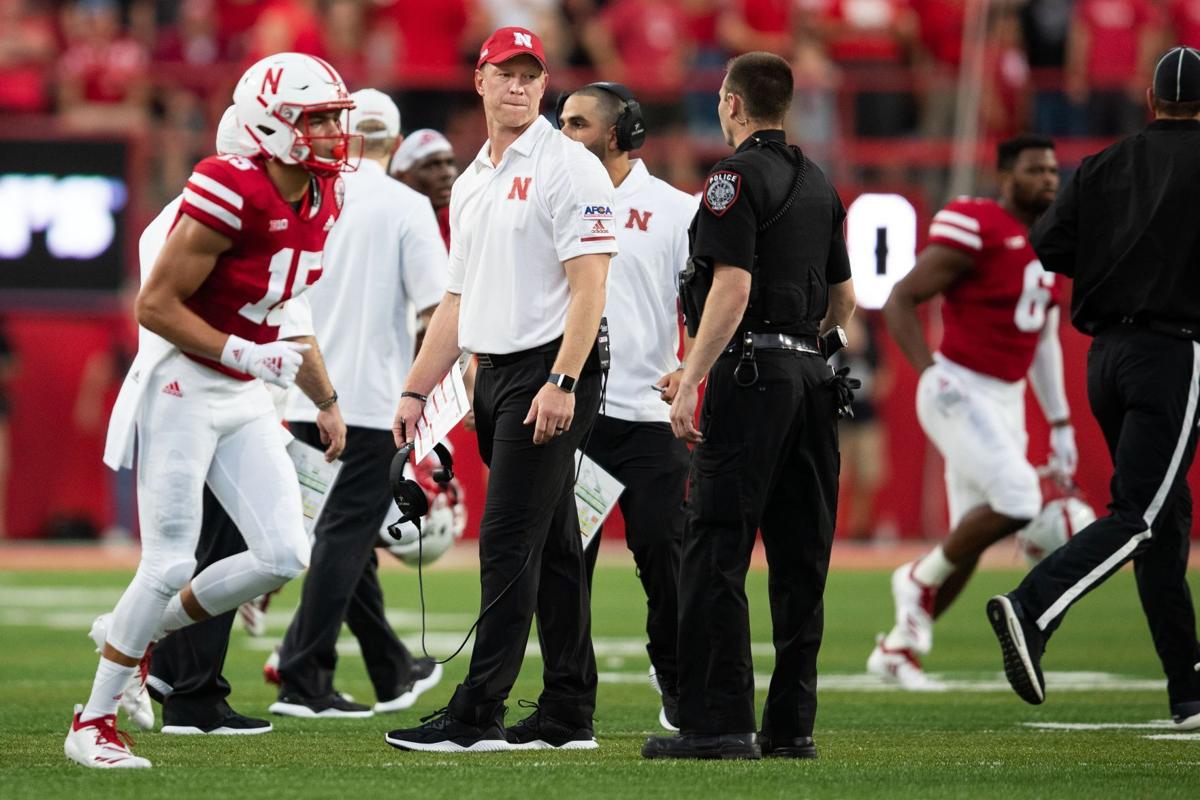 LINCOLN — The football gods appear to want a word with Scott Frost just about every season.
Frost has been a head coach for five years. Either weather or a pandemic has altered his team's schedule in four of those seasons.
The latest twist: Wisconsin canceling its game at Nebraska because of a rising number of COVID-19 cases on its team. The Big Ten's compressed eight-game schedule won't allow for the game to be rescheduled, so it's been marked as a "no contest" on the slate.
Technically, it's the fourth time in five seasons that Frost has had a game canceled.
In 2017 at Central Florida, Frost watched Hurricane Irma cancel two of UCF's nonconference home games with Georgia Tech and Maine. UCF replaced one of those tilts with a game against Austin Peay, while the Maine game was canceled outright to stage a conference game with Memphis. UCF played one fewer regular-season game in 2017 as a result.
In 2018, Frost's first home game as Nebraska's coach against Akron lasted exactly one kickoff before an evening thunderstorm — that went on for many hours — halted and eventually canceled the game when Akron would not agree to stay overnight in campus dorms and play the game Sunday morning. NU replaced that game with a contest against Bethune-Cookman later in the season.
In 2016, Hurricane Matthew delayed a UCF game against Tulane, which was played later in the season.
Only 2019 — a roller-coaster season for the program for other reasons — went off without a hitch in terms of its schedule.
In 2020, of course, every Big Ten team has been significantly affected by the pandemic. The Big Ten canceled all nonconference games in July. It released a 10-game schedule in August only to postpone the season six days later.
It released a revised eight-game schedule that left league teams no wiggle room to reschedule a canceled game — and now Nebraska's game Saturday with Wisconsin has been canceled.
---
The 2020 Nebraska football schedule