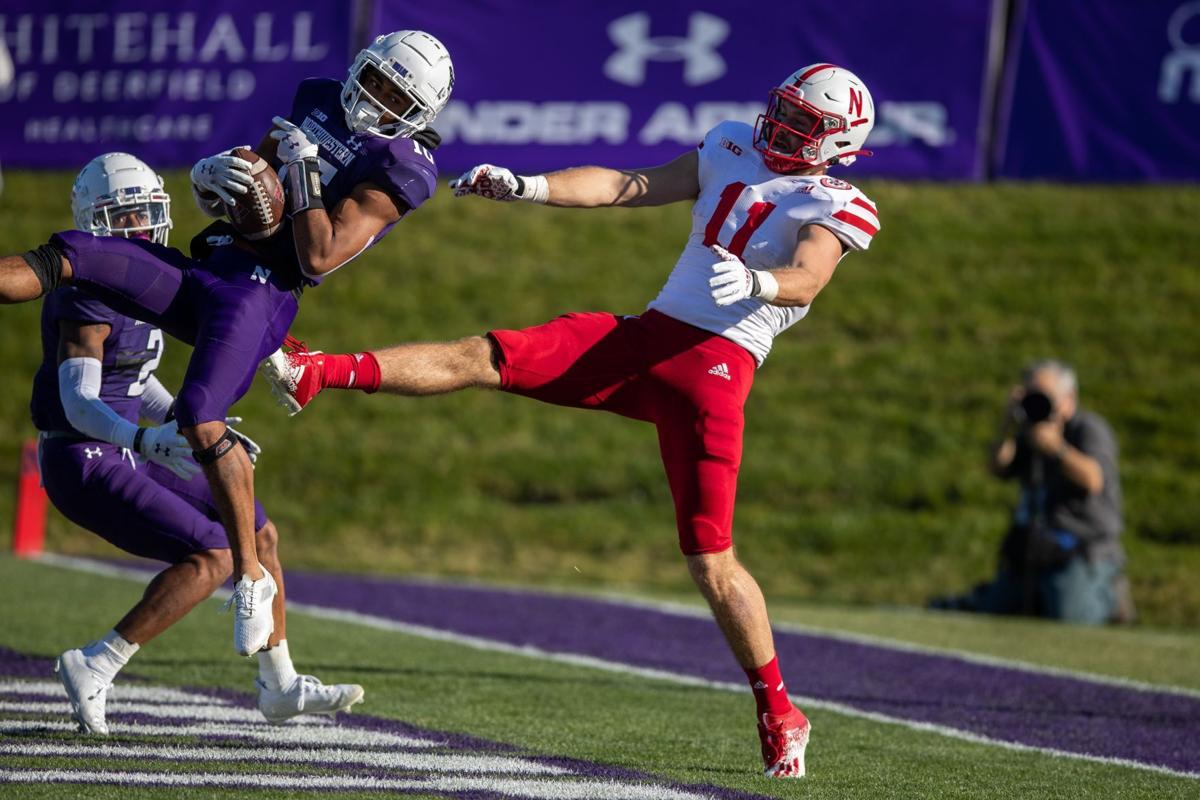 LINCOLN — The space between an opponent's end zone and 20-yard line has become an alligator-filled moat for Nebraska football. And defenses keep pulling away the bridge.
The Huskers have entered the "red zone" — inside a foe's 20-yard line — nine times in two games this season. They have three touchdowns, three field goals and three goose eggs for their efforts. The 33% touchdown rate ranks last in the Big Ten.
That's a big reason NU, ranked eighth in the Big Ten in yards per game and seventh in yards per play, is tied for last with Illinois in points per game at 15 and last in points per play, too. No other league team has been so inefficient thus far.
On Monday, Husker coach Scott Frost was quick to credit Northwestern's defense — which he thinks may be the Big Ten's best by season's end — for making more plays than Nebraska's offense in the red zone. Frost still lamented NU's missed chances.
"Man, there was about six or seven plays where just one thing went wrong, one missed assignment, one missed block and we would have punched those in," Frost said. "Those are things we have to fix as a coaching staff."
Nebraska has run 20 plays in the red zone this season. They've produced 30 yards. Three of them came on a tough run by back Dedrick Mills for the Huskers' lone touchdown Saturday. That score was set up by an NU interception returned to the Northwestern 3.
NU's other forays into the red zone were a struggle. A second-half drive operated by quarterback Luke McCaffrey was particularly frustrating. The Huskers called six plays. Two were successful, in a sense, because Northwestern was flagged for pass interference penalties. The other four plays were a 5-yard loss, a 2-yard loss, a 2-yard run and an interception in which McCaffrey threw the ball into a mass of players, with the ball glancing off a helmet.
"Obviously the interception was unfortunate," Frost said. "That's got to be a high ball, high and inside."
For the season, NU has completed 1 of 9 passes in the red zone. That doesn't include the two pass interference calls. It's a futility that recalls last season, when Nebraska completed just 13 of 33 red-zone passes — that's 39.4% — for 70 yards and three touchdowns. That was a far cry from 2012-15, when the Huskers had at least 14 touchdown passes in each season.
So what's the problem? Senior receiver Kade Warner, who had a red zone pass zip through his hands in the opening loss to Ohio State, chalked it up to timing.
"I think anticipation is a big thing for all of us in the red zone because everything happens so much faster and the windows are smaller," Warner said. "I talk to the quarterbacks a lot about it. The key is getting the ball out quick and into our hands and us anticipating the ball coming. It's something we're going to work on going forward. I'll make sure, with the quarterbacks, that we're ready, going forward in red zone, to be better at passing, because we can't be so one-dimensional."
Blitzes are more common in the red zone, Warner said, and defenses revert to different coverages. Space is more compressed — the back of the end zone becomes a daunting, field-wide defender — and so details, including play-calling, have to get better.
"We already talked about it in our meeting," Warner said, "so I think we're going to have some new plays and some new periods in practice to work on those things and get better at that."