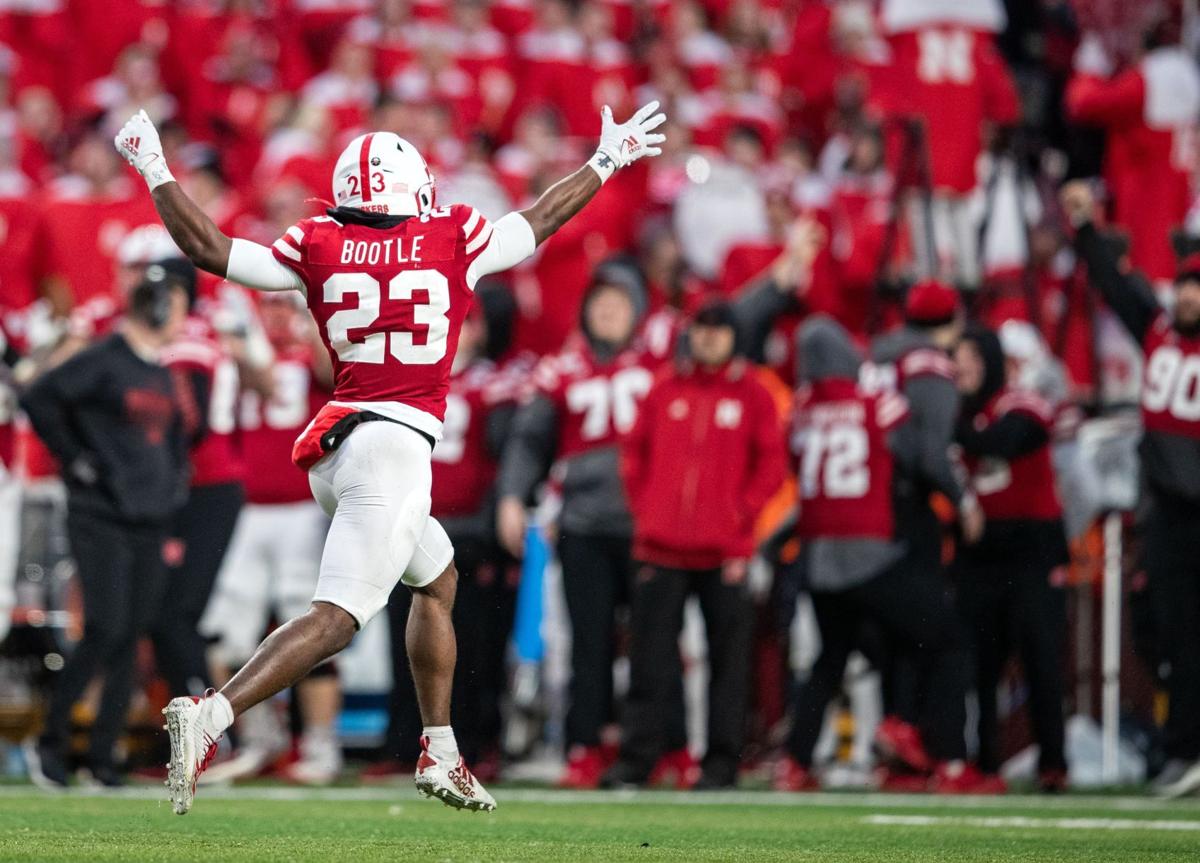 The sound of popping pads echoed through Memorial Stadium. At last, Nebraska players were hitting again.
A 51-second video posted to the program's social media accounts Wednesday confirmed the long-awaited return to full contact, full pads and full football. There were defensive lineman Ty Robinson and blocker Broc Bando battling in the trenches. Tight end Kurt Rafdal made a catch in the end zone as inside linebacker Will Honas collided with him. Redshirt freshman running back Ronald Thompkins — who had two serious knee injuries in high school — absorbed a hit and pushed past a defender.
"I feel like I've been looking forward to it forever," center Cameron Jurgens said. "We're just excited we can finally hit some guys."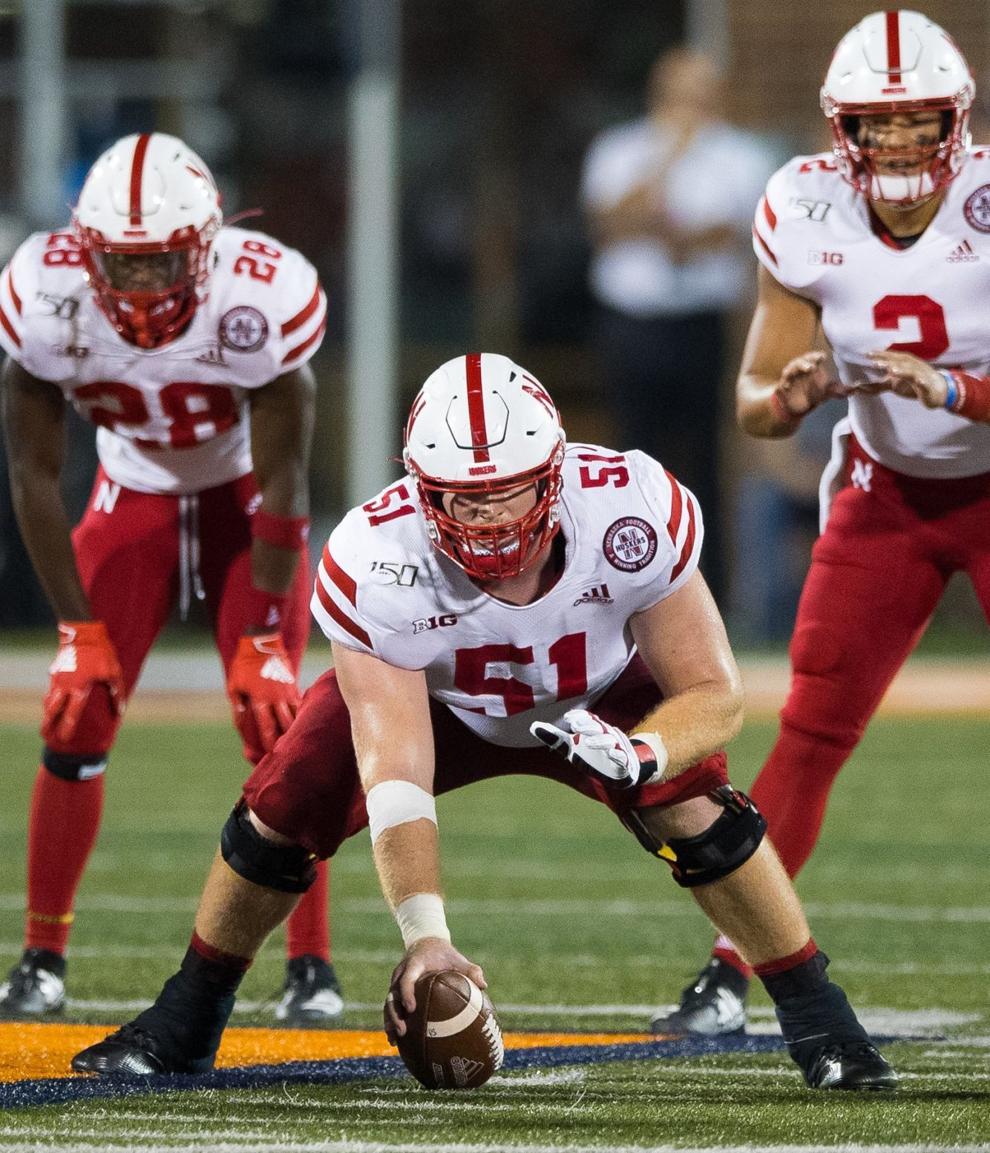 The Huskers donned complete football gear last week for the first time since their season finale last November against Iowa. That's 10 full months. Three hundred-six days. Basically, an eternity for any competitive player. The COVID-19 pandemic forced shutdowns during the spring and traditional fall camp before Nebraska got fully underway.
The padded drought has no modern precedent in Lincoln — the most recent comparison might be the gap between the 1944 and 1945 seasons. There were roughly 10 months between those campaigns, too. Spring workouts that year were "informal," newspaper accounts reported, as World War II wore on.
For months, these Huskers have filled their time with strength training and seven-on-seven drills. Coaches and players agree the team is in a good place mentally, with a strong grasp of schemes and new players fully assimilated.
More days with strength coach Zach Duval can't be a bad thing, senior outside linebacker JoJo Domann said. The time has afforded greater focus on fundamentals, too — striking, winning the point of attack, angles, etc. — than NU has had before.
Still, a return to live reps has clearly animated Nebraska coaches who — despite having just three weeks to ramp up for the road opener at Ohio State — once again have a tangible purpose and goal after a lengthy stretch in football limbo.
Defensive coordinator Erik Chinander reached out to colleagues whose teams have already begun their seasons. What's the best way to be ready to go in 2020? Lots of contact, or avoid the health risk ahead of a compressed regular season of nine games in nine weeks?
"We're trying to balance keeping the guys healthy and fresh with doing as much as we can to get them ready to play a physical brand of football," NU coach Scott Frost said.
Assistants agreed Frost is setting the tone and the strategy for how the Huskers will reacclimate to contact. But they have a say, too. Offensive line coach Greg Austin said some of his players need protection from themselves — seniors Matt Farniok and Brenden Jaimes, for example, know how to hit and will go full speed doing so. Their time will be scaled back. Younger players like true freshman Turner Corcoran (who has quickly ascended to No. 2 at left tackle) and redshirt freshman Bryce Benhart (penciled in as the starter at right tackle) need more reps as they adjust to the college game.
When NU blockers are striking and driving with the same zeal and force at the beginning of practice and at the end is when Austin will know they are in a good place.
"There's no exact science behind it, but I think it's more of a feel deal," Austin said. "Assessment of your team. Defensively, how well are you guys striking and tackling, how well are you guys pursuing to the ball? That's a big deal, and those are the things we're going to have to talk through as a staff."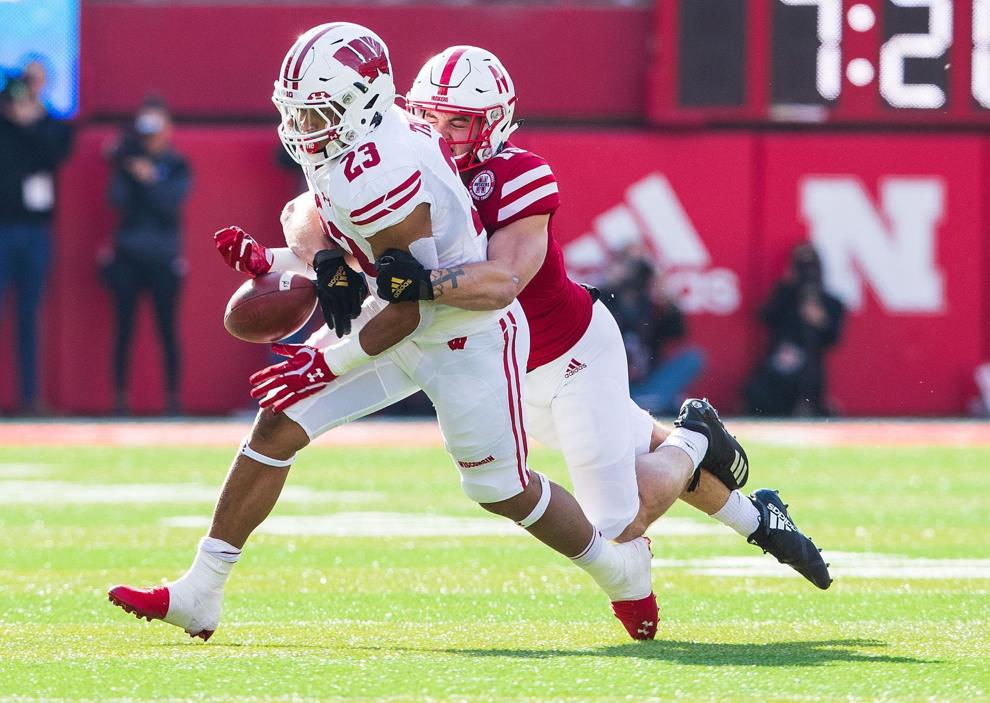 New offensive coordinator Matt Lubick called it a "work in progress" and "daily gauge" as to how much Nebraska will hit in the next few weeks.
"We gotta get crisp, because at the end of the day football is about blocking and tackling and you can only do so much when you're not in pads," Lubick said. "You can get a ton of mental stuff done when you're not in pads, but now it's balancing that and staying healthy."
Perhaps most encouraging, Lubick said, is how the Huskers have squeezed the most out of their Big Ten-mandated restrictions before returning to full gear Wednesday. Players have gone full speed in workouts, practicing proper tackling angles and standing teammates up at the end of plays. But they have also been conscious about protecting each other — Nebraska has stayed "very healthy," with a fluke shoulder injury to sophomore cornerback Braxton Clark as the only potential season-ending blow so far.
Players aren't competing against each other, Lubick said, but for each other. That will continue as coaches mix in specific game-situation scrimmage reps in the coming days.
As "not ideal" as 10 months without pads is, Chinander said, the drought is mitigated by the fact that Nebraska's Big Ten peers and much of college football navigated the same situation. More difficult for him to stomach was the lost time for players to bond face to face and develop in other ways crucial to football success.
"Leadership is a contact sport," Chinander said. "Not being able to touch those guys, hug them and just be with them every day was the hard part."
Other Big Ten coaches pointed to full-contact reps as a top priority when the league restarted its season Sept. 16. Penn State's James Franklin said his group would "need a little bit of that." Iowa's Kirk Ferentz expressed concern about injuries that could arise with a quick ramp-up of activities.
"I think the preparation is key from this point forward," Minnesota's P.J. Fleck said. "Whoever does it better for longer, that's going to be the key."
Nebraska, meanwhile, plans on releasing more practice highlights like it did this week of linebacker Garrett Nelson slamming into the pads of Jaimes on the edge. Or defensive backs Dicaprio Bootle and Marquel Dismuke draped on tight end Austin Allen in the end zone.
Multiple Huskers agreed: The sound of pads is the surest sign that football really is coming back.
"We're going to fast-track that (physical preparation)," Frost said. "I think it's going to help our team be ready to compete and (be) combative and be tough."
---
The 2020 Nebraska football schedule