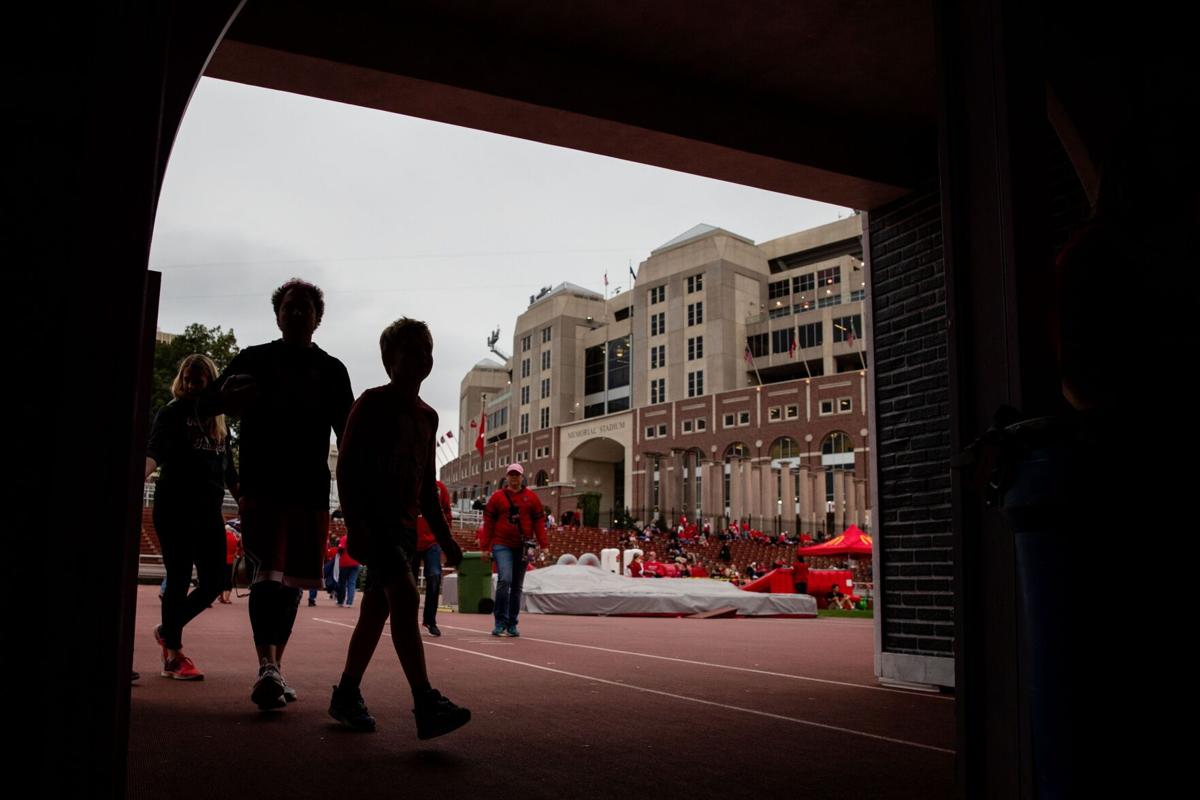 » When it comes to the sellout streak, I've become a skeptic.
I get that it's seen as the last survivor of Nebraska football traditions, still standing after all the changes and storms and seasons. A true hero.
But if donors have to buy hundreds of tickets for a sellout, what does it really mean? That's not in the spirit of the sellout streak. It feels forced.
For me, the streak symbolized the fervent loyalty of the Husker fan, through thick and thin, though mostly through thick and thick.
If it should end, life would go on. People are human. The product on the field should be the priority — that's why the sellouts happen.
But it also seems a good time to re-evaluate the capacity size of Memorial Stadium and think about making it a better fan experience. And start a new streak.
And then NU unveiled the "Red Carpet Experience." That happened when two donors bought the remaining tickets for Saturday's Fordham game — and gave them to underprivileged youth.
That melts this old skeptic's heart.
One of NU's priorities of the future, if not the present, is to make sure young fans have access and a desire to go to Nebraska football games.
This is a fantastic way to do that. Above all, it's just a great thing to do. Well done. And have fun, kids.
» If you're a football fan, Fordham means Vince Lombardi. If you're a baseball fan, it's another Vin — Scully.
But the school's college football legacy rides on the legend of the "Seven Blocks Of Granite" — the offensive line of the Rams in 1936-37.
In that era, a line consisted of a center, two guards, two tackles and two ends. And dozens of bruises.
The 1936 Fordham line was coached by Frank Leahy, who would carve his own legend as coach at Notre Dame. The 1936 Rams fell just short of a Rose Bowl bid. But thanks to a newspaper column, they were immortalized with a nickname.
» After last week, I'm certainly not ready to give a nickname to the Nebraska offensive line. Forget granite. At this point, five blocks of limestone would be a welcome sight.
» I received an interesting email last month from reader Paul Rubin. Paul said he grew up in Bellevue in the 1960s and had a neighbor named Mike Kochel.
One of the "Seven Blocks of Granite."
Rubin said Kochel was a tackle who played next to Lombardi. The New York Times obit of Kochel (1994) said he was an Air Force colonel and flew missions in World War II.
That may have explained why Kochel was in Bellevue (Offutt Air Force Base).
» Andy Staples from The Athletic says the narrative that Scott Frost got lucky at UCF isn't quite right.
Staples points out that Frost and his staff found Shaquem Griffin at the bottom of the depth chart at safety and developed him into a terrific outside linebacker.
Also, Frost noticed quarterback McKenzie Milton at an Oregon camp while Frost was on its staff and wanted Oregon to give him a scholarship. The full ride went to Justin Herbert (Chargers) but Frost brought Milton with him to Orlando.
Staples listed several other names of hidden gems who Frost and staff turned into playmakers.
So there's that. The mystery is why they haven't been able to do that here.
» The Pick: This is the game Frost moved from November (Southeast Louisiana) so Nebraska could have more rehearsal time before Oklahoma on Sept. 18. All eyes will be on special teams, the running game, offensive line and Adrian Martinez.