LINCOLN — Once they finished the walk up the Gate 10 stairs at the northern-most corner of Memorial Stadium's west stands, Jim and Spencer Clark did what they've done together the past 20 years.
Father and son got out their tickets, had them scanned and walked into the West Stadium concourse. The 25-year-old Spencer then handed his ticket to Jim, 64, for safe keeping in Dad's wallet.
Printed tickets to get into sporting events, concerts and movies are becoming increasingly rare. Nebraska has been encouraging the use of mobile tickets at its events, too.
Originally, all tickets for the 2021 football season were going to require the use of a smartphone for admission. But one of the first things Athletic Director Trev Alberts did was offer season-ticket holders the option of having a printed ticket for the seven home games.
"Printed tickets will only be available to season-ticket holders," Alberts said in a July 22 email. "Because of the late decision to provide this option, these printed tickets will have a simple look.
"However, it will provide fans the comfort of having a hard ticket in their hand when they arrive at Memorial Stadium."
The Clarks were thrilled Alberts made that decision and hope that it continues.
All those ticket stubs they have collected over the years — Jim's collection goes as far back as 1978 — evoke memories that no bar code can duplicate.
"This is 20 years for me going to these games with my dad," Spencer said. "We put all of our tickets in a cigar box. We will be able to open it and talk about all these games we went to together when he gets older."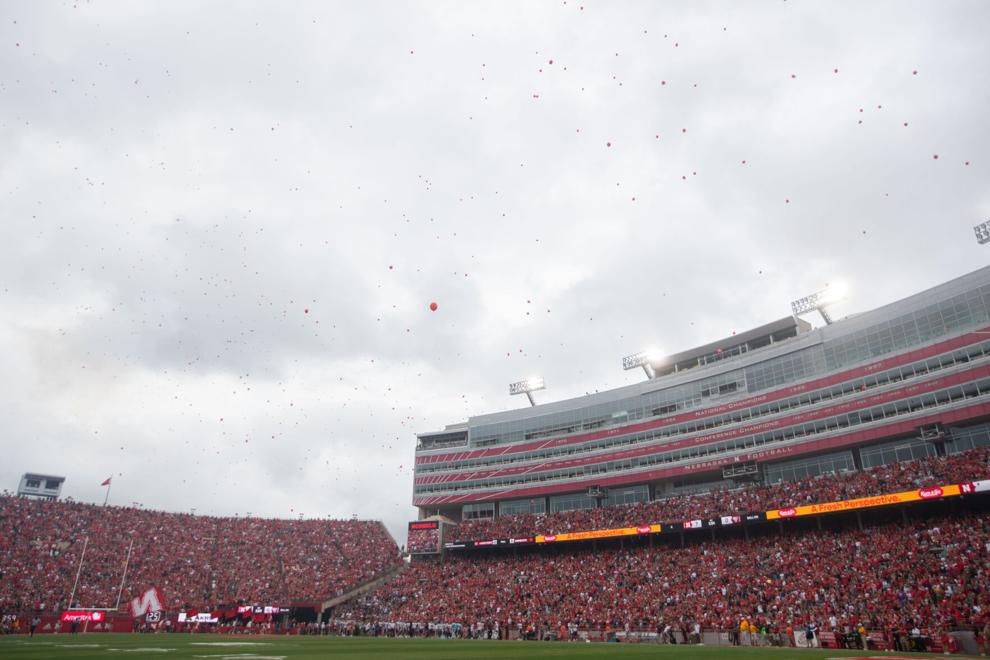 Whether the ticket was printed or on a smartphone, the scanning process was smooth getting fans into the stadium Saturday for Nebraska's home opener against Fordham.
Alberts also noted in July that the NU athletic department had "made a significant investment in additional scanners" to provide "an efficient entry process at the gates of all our venues this season."
Jim has had season tickets in North Stadium since 1990.
"Now we have rows behind us," Jim said. "We used to hang a tarp behind us for those November games against Oklahoma to block that north wind. Now we just call it a poor man's skybox because we can stand and lean against those skybox walls."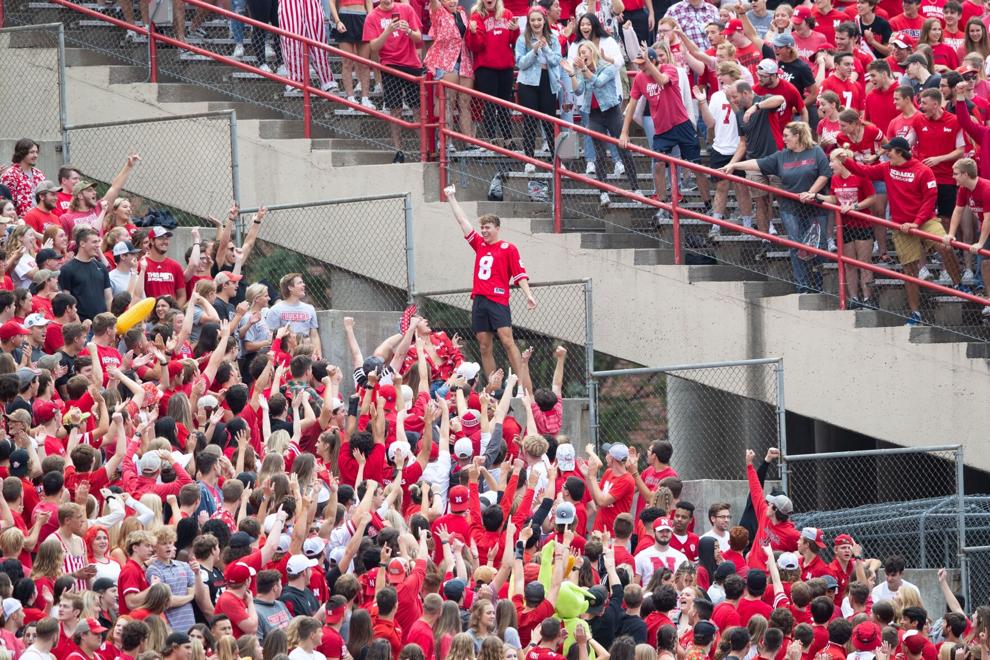 Spencer, who played baseball at Millard South, had a T-shirt on Saturday that said "Man, Woman and Child, did that put 'em in the aisles," part of the famous radio call by Lyell Bremser of Johnny Rodgers' punt return against Oklahoma in 1971's Game of the Century.
"I brought him up old school," Jim said.
Jim didn't have season tickets when that game was played, but it was a big part of the rich Husker heritage Jim has taught Spencer.
"He taught me about the history of the team with those tickets," Spencer said. "We talk about the games. It's a good way to remember the good times, and that will be even more important keeping those memories alive as the years move on."
It's not just football tickets the Clarks have kept.
They've been season-ticket holders for Husker basketball games for several years and there are some NASCAR and Disney souvenirs in that cigar box and a popcorn tin, too.
"We have some of the room keys when we stayed at the hotels at Disney," Spencer said. "There's probably a thousand ticket stubs in there. A lot of hockey ticket stubs from the Lancers. Motto McLean was a distant relative of ours."
Spencer's first game was the 2001 matchup against Rice, the first college football game played after 9/11. It was a night game, and President George W. Bush was addressing a joint session of Congress, a speech that could be seen on the televisions in the skyboxes that night.
Jim also had a memorable first game in person — Nebraska's upset of Oklahoma in 1978 that eventually led to a rematch in the Orange Bowl less than two months later.
"This is something I want to keep going so I can tell my kids and grandkids about Nebraska football," Spencer said. "I want to pass this history along to them."
Though the Huskers have been going through some lean years recently, the Clarks are going to continue to show up for football — and basketball — games.
"They can go 0-12 every year and I'm still showing up for every game," Spencer said. "People have tried to convince me to root for another team. I won't do it. This is home for seven Saturdays a year. I want to keep it that way as long as I'm alive."
---