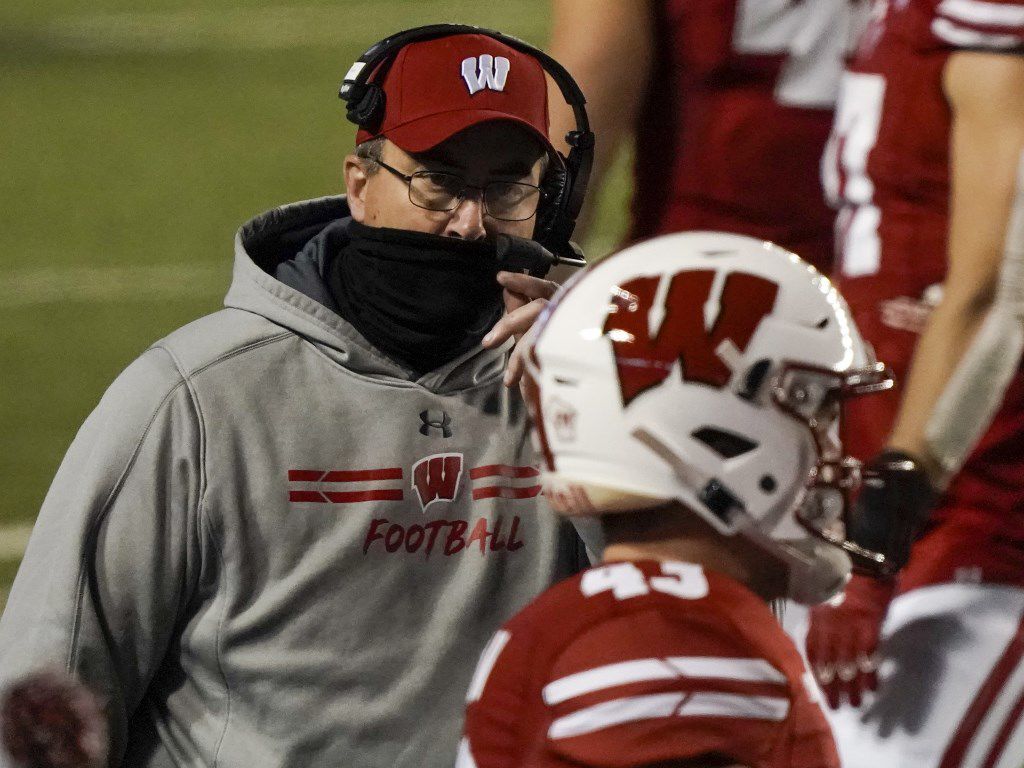 Wisconsin may or may not have its starting quarterback Saturday afternoon, but the uncertainty won't affect the Huskers' preparation.
Reports surfaced Sunday that redshirt freshman Graham Mertz tested positive for COVID-19 and is awaiting a confirmatory PCR test. Should that follow-up test yield the same result, the former four-star recruit who lit up Illinois in last weekend's opener would be forced to sit out 21 days, according to Big Ten rules, and miss UW's next three games.
"I hope for their sake that he's okay, I hope just for his health that he's okay," NU coach Scott Frost said. "We've had false positives here too, so my guess is that's what it is. But whether he plays or not, they've got a lot of really good players and they're a really good team. I don't think their offense would probably change even if he wasn't playing."
Wisconsin coach Paul Chryst declined to address Mertz's situation specifically but expressed no worries about a potential viral outbreak among the Badgers. Big Ten protocols call for a game to be canceled if more than 5% of a team tests positive.
"I feel confident going forward with this week," Chryst said.​
Frost said he saw some of Wisconsin's 45-7 win over Illinois on Friday. Mertz went 20 of 21 passing for 248 yards and five touchdowns — and Frost said that one incompletion probably could have been a catch.
"It's as good a debut as I've heard about," Frost said.
Wisconsin has won seven straight against the Huskers. If Mertz is forced to sit, sophomore Chase Wolf is the third-string option and redshirt junior Danny Vanden Boom is fourth. Preseason starter Jack Coan is already out indefinitely with a right foot injury and is working through rehab after undergoing surgery earlier this month.
Photos: Nebraska travels to Ohio State for Big Ten season opener
The Huskers travel to Columbus to face Ohio State in the Big Ten's season opener on Oct. 24.