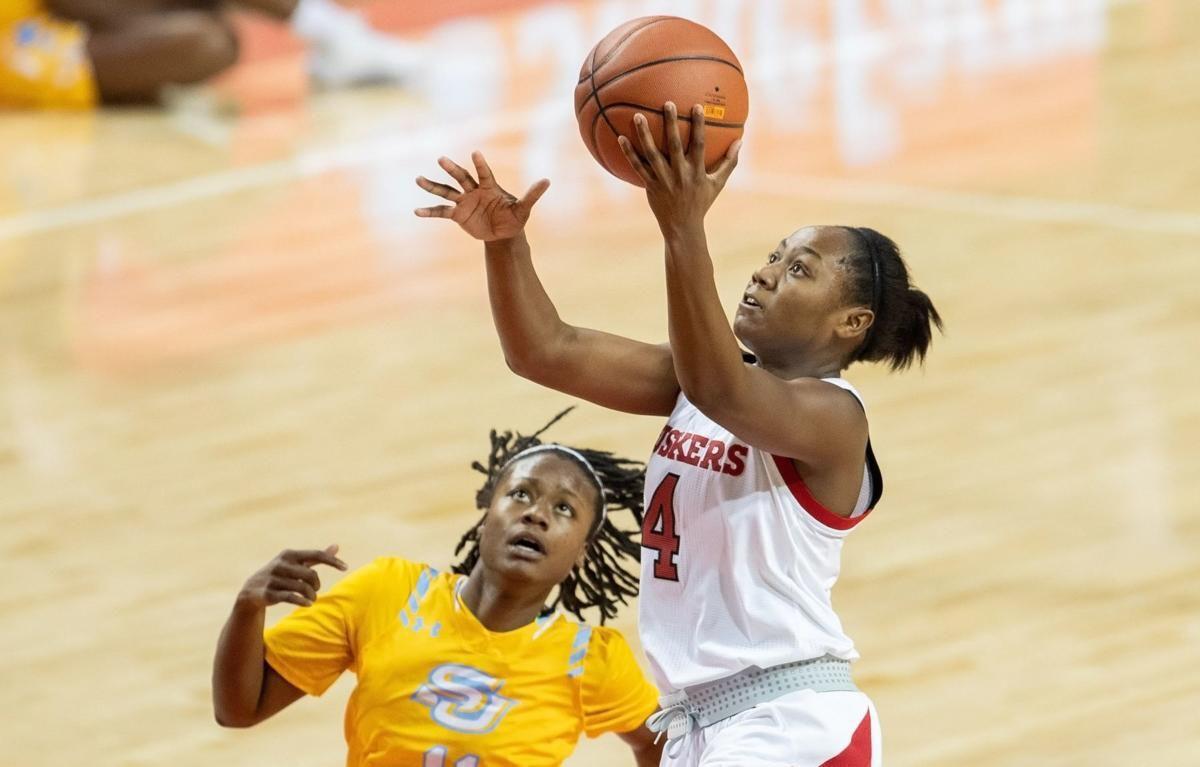 A group of Nebraska athletes on Thursday started a social media campaign with a two-page letter that requested far greater minority representation among athletic leadership positions at Nebraska.
Using the hashtag "LegacyOverImage," the athletes said the "student-athlete minority population is significantly higher than the staff minority population" at Nebraska, which "leads to isolation and tokenization of minority staff within their respective departments."
The group is requesting, among other things, "multiple" people of color serving as senior administrators, head coaches, psychologists and "positions within their respective departments that have hiring power within Nebraska Athletics." The goal, the letter says, is to shrink the person-of-color representation gap between Nebraska student-athletes and Nebraska staff by 50% in three years and 100% in five years.
NU has never had a Black head coach. The school currently has one minority head coach, swimming and diving head coach Pablo Morales.
The group also calls for a memorial dedicated to George Flippin, the first Black football player to compete for Nebraska, along with Flippin formally being recognized as a captain of the 1893 team.
Other requests include a public statement acknowledging the Black Lives Matter movement and 0.5% of annual athletic department proceeds to be donated to Black-owned businesses in Lincoln and charities/organizations that support and serve Black youth and the Black community.
More than 20 Husker athletes had retweeted the letter by noon Thursday. Two of them — softball player Courtney Wallace and distance runner Sadio Fenner — are part of Nebraska's representation on the Big Ten Anti-Hate/Anti-Racism Coalition.
In June, Fenner told The World-Herald that he thought Nebraska was "doing a really good job to try and educate people and make it a more diverse place." Fenner added that he wanted to see NU become "a safe place for everyone regardless of where you come from.
"Doesn't matter what race, what religion, what your sexual orientation is, just that everyone is able to thrive and love where we are," Fenner said.
NU Athletic Director Bill Moos said Wednesday that he was going to have a Zoom meeting with several student-athletes over concerns related to the coronavirus pandemic and social justice issues brought up over the summer in various student-athlete-led movements, including the College Athlete Unity group, a fledgling coalition that announced its proposals on Wednesday.