LINCOLN — Eight days after making the decision to postpone fall sports — including college football — in the midst of the pandemic, Big Ten Commissioner Kevin Warren, finally, explained in a letter what medical advice the league used to do so. Transmission rates, concerns over contact tracing and uncertainty surrounding the after-effects of contracting COVID-19 were among the key reasons.
But first things first: Warren said Wednesday the league's presidents and chancellors did actually vote to postpone the fall sports season until at least 2021 — officials at Penn State and Minnesota seemed uncertain earlier this week as whether lengthy discussions resulted in a vote — and that the decision won't be revisited.
"The decision was thorough and deliberative, and based on sound feedback, guidance and advice from medical experts," Warren wrote.
One hour after Warren released the letter, UNL Chancellor Ronnie Green said on Lincoln radio station KLIN that the league did indeed vote and the "overwhelming consensus" was to postpone.
Green said NU never considered leaving the Big Ten — or even had a conversation about it — but briefly discussed alternative plans to play a football season outside the Big Ten, as Ohio State did, when it appeared possible. Green said he was "concerned" a faculty survey went out to UNL professors asking if they'd want to leave the Big Ten to play a fall football season.
"It caught me by surprise," Green said of the faculty survey. "I'm glad that our faculty cares from that angle, absolutely, but I'm certainly shocked to find that the faculty felt it was necessary to kind of say, 'We are in the Big Ten and want to be in the Big Ten,' " Green said. "That took on a story of its own. I think we all recognized that. But by the point it was very clear, to us, that there was no opportunity for an alternative season to be there, then we were done."
The league, including Nebraska, is now focused on finding a way for fall sports to come back with the creation of the Big Ten's Return to Competition Task Force. Green said Husker coach Scott Frost is on it, while NU Athletic Director Bill Moos is on a subcommittee for scheduling. Green said there is a "growing level of enthusiasm" for a football season that starts in January 2021. That plan, first floated by Ohio State coach Ryan Day last Wednesday, would likely use domed stadiums — mostly in NFL cities — according to reports in Sports Illustrated and the Milwaukee Journal-Sentinel.
Green, considering a "hypothetical," said he wouldn't necessarily rule out the Big Ten changing its mind on a fall season in October if the ACC, Big 12 and SEC are able to safely pull off a season, but there are no plans right now to do so.
"The odds of that are very low," Green said. In a brief text Wednesday, Moos confirmed there is no league momentum toward a fall season.
Warren's letter laid out why the Big Ten chancellors and presidents are hesitant, at the moment, to play fall sports.
» Overall transmission rates of COVID-19, Warren said, "continue to rise at an alarming rate with little indication from medical experts that our campuses, communities or country could gain control of the spread of the virus prior to the start of competition."
Many Big Ten medical staffs, Warren wrote, did not think the league-planned interventions could stop potential spread "even with very regular testing." General student bodies returning to campus, Warren said, "could reintroduce infection into our athletic community."
Recent advancements in COVID-19 testing — namely, Green said, being able to use a person's saliva to receive fairly rapid results — may change the coronavirus landscape between now and January, Green said on the radio.
"This would be a game-changer," Green said of potential saliva testing.
» Not enough is known, Warren wrote, about the virus, recovery from it, or long-term effects after having it. While data on how COVID-19 affects the heart is "preliminary and incomplete," Warren said, "the uncertain risk is unacceptable at this time."
» The Big Ten still had concerns about contact tracing, Warren wrote, echoing comments made by Wisconsin Athletic Director Barry Alvarez on BTN just after the league made its postponement decision.
"With the start of full-contact practices and competitions," Warren wrote, "it became increasingly clear that contact tracing and quarantining would risk frequent and significant disruptions to the practice and competition calendar."
Just before league teams were about to move into padded practices, the Big Ten presidents and chancellors called a halt to those, keeping squads in helmets and shorts.
» Teams had "significant concerns" about testing supplies. The Big Ten had planned on using a third-party lab for testing results. It's not clear how the supply chain was disrupted for other league schools; Moos said Nebraska felt comfortable with its testing supplies and support through the University of Nebraska Medical Center.
Financial considerations, Warren said, were not taken into account. And while he understands the "passion of the many student-athletes and their families who were disappointed by the decision," there were "many who have a great deal of concern and anxiety regarding the pandemic."
Near the end of the letter, Warren introduced the Return to Competition Task Force, a presumably sprawling committee of chancellors and presidents, coaches, A.D.s, faculty members, senior women administrators and medical personnel who will assess when, and if, it's safe for fall sports to come back.
"In evaluating winter/spring models, we will explore many factors including the number of football games that can reasonably be played from a health perspective in a full calendar year while maintaining a premier competitive experience for our student-athletes culminating in a Big Ten Championship," Warren wrote. "The Big Ten Conference will continue to collect feedback from student-athletes, families, and other constituents and remains in active discussions with its television partners regarding all future plans."
Green said conditions in January could be different than they are now.
"We're kind of peering into a crystal ball with the way COVID has developed and continues to evolve," Green said.
Warren made a brief media appearance — adding little context to his league's decision to postpone fall sports — while a potential conference plan for early 2021 football emerged on Wednesday.
Warren, talking in a prescheduled interview with Sports Business Journal, described the last eight days since the league decided to postpone football as "emotional" when asked to unpack the decision and the aftermath.
"The last week has been very emotional for a lot of different reasons," Warren said. "When the decision was made based upon medical advice to postpone all of our fall sports — but especially our football season — there are wide-ranging emotions. And that is really what makes the Big Ten the Big Ten. Not only do we have talented student-athletes from an academic standpoint, but we have talented student-athletes from an athletic standpoint. We have very good teams. We have some of the best coaches in the country and some of the best athletic directors and presidents and chancellors.
"... This has been a really hard year on everyone."
In later interviews with national media outlets ESPN and The Athletic, Warren said he would have improved his communication of the decision — particularly within the league — but remained confident the league made the right decision. The World-Herald has requested an interview with Warren four times. The league has not responded.
Warren wasn't otherwise asked by SBJ about the decision that fueled player parents from now five schools — Ohio State, Penn State, Iowa, Nebraska and Illinois — to express their frustration toward the league and Warren, who is in his first year as commissioner. A handful of Buckeye parents plan a personal conversation with Warren on Friday. Husker parent Glen Snodgrass — who is also the York High football coach — said individual NU player parents may be a part of that protest, but Nebraska won't be officially sending anyone to be a part of Ohio State's group.
The Husker player parents remain interested, parent Gene Benhart said, in playing a fall season like the ACC, Big 12 and SEC plan on doing.
A plan for early 2021, according to a story on the Milwaukee Journal Sentinel, appears to be in the works, and the plan looks quite similar to the details laid out in a Sports Illustrated story last week and, more specifically, by Ohio State coach Ryan Day one day after the Big Ten postponed its fall season. While Day was still lobbying for a 2020 fall season alongside Nebraska on Aug. 12, Day said enough about his idea — which differed considerably from Purdue coach Jeff Brohm's proposal — to suggest it had legs in the league office.
The league plan, according to both the SI and Journal Sentinel stories, would start in early January, using domes — mostly in NFL cities — as neutral sites. Warren, a longtime executive with the Minnesota Vikings, has deep relationships in the NFL.
Day pushed the January start as a way of lengthening the time between the two 2021 seasons, and giving potential NFL aspirants a chance to play a college football schedule before the 2021 draft.
The big question, Green said, is how players would manage playing two football seasons in one calendar year.
Another issue — eligibility — will be answered by Friday. The NCAA Division I Council recommended to the NCAA Board of Governors that fall sports student-athletes be given an extra year of eligibility whether they play this season or not. For seniors, that would, in essence, mean a free year even if they play in the fall or spring. The council's recommendations, which must be approved by the NCAA Division I Board of Governors, would have a similar effect to rulings given to spring sports athletes who lost the bulk of their seasons to the coronavirus.
---
Meet the Nebraska football coaching staff
Meet the Nebraska football coaching staff
Scott Frost, head coach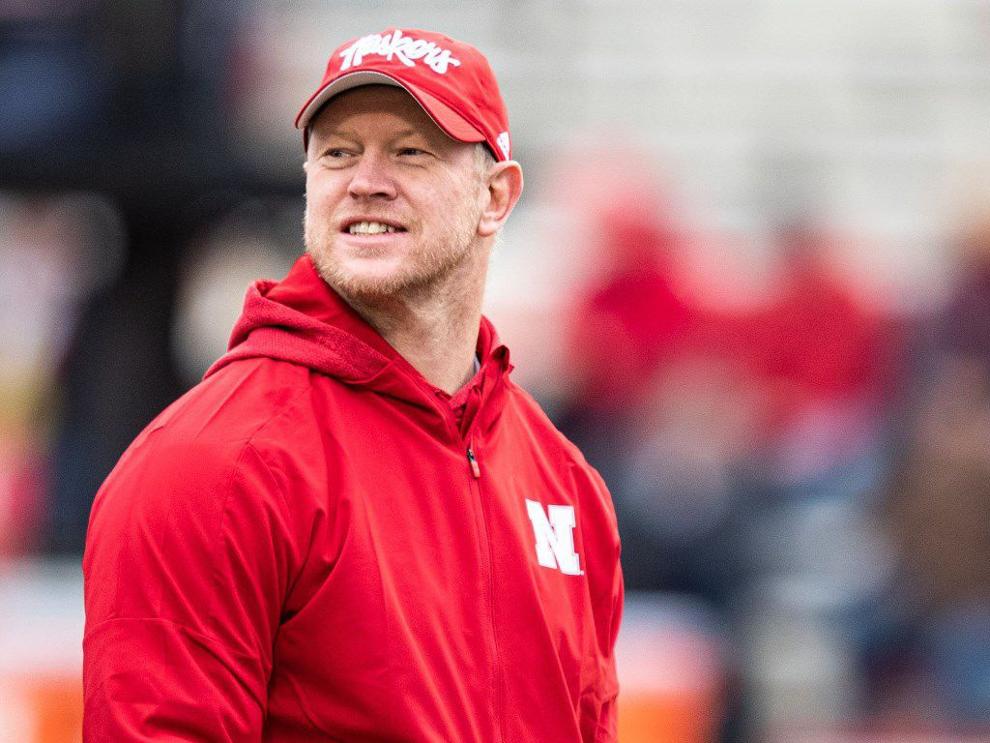 Matt Lubick, offensive coordinator and wide receivers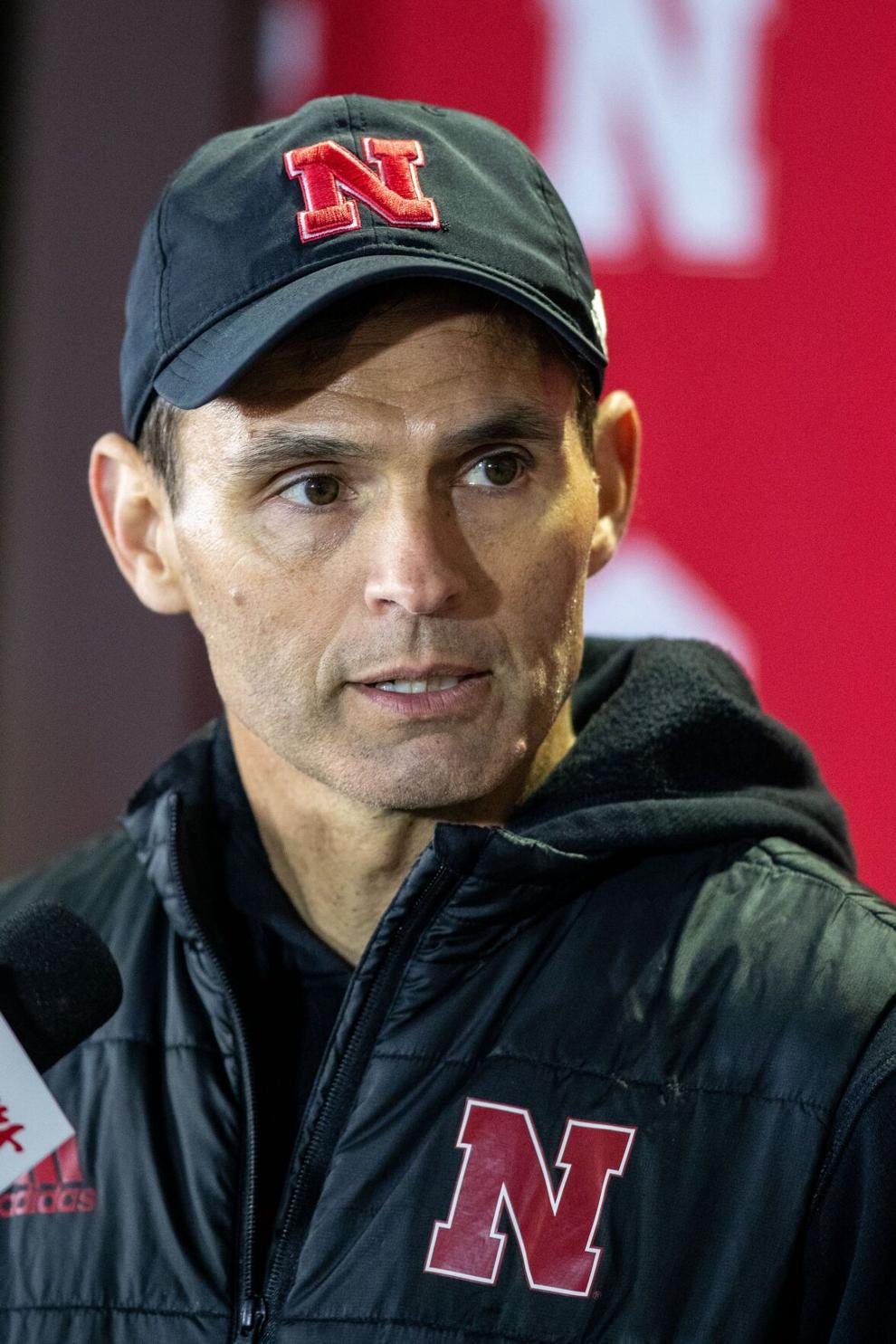 Erik Chinander, defensive coordinator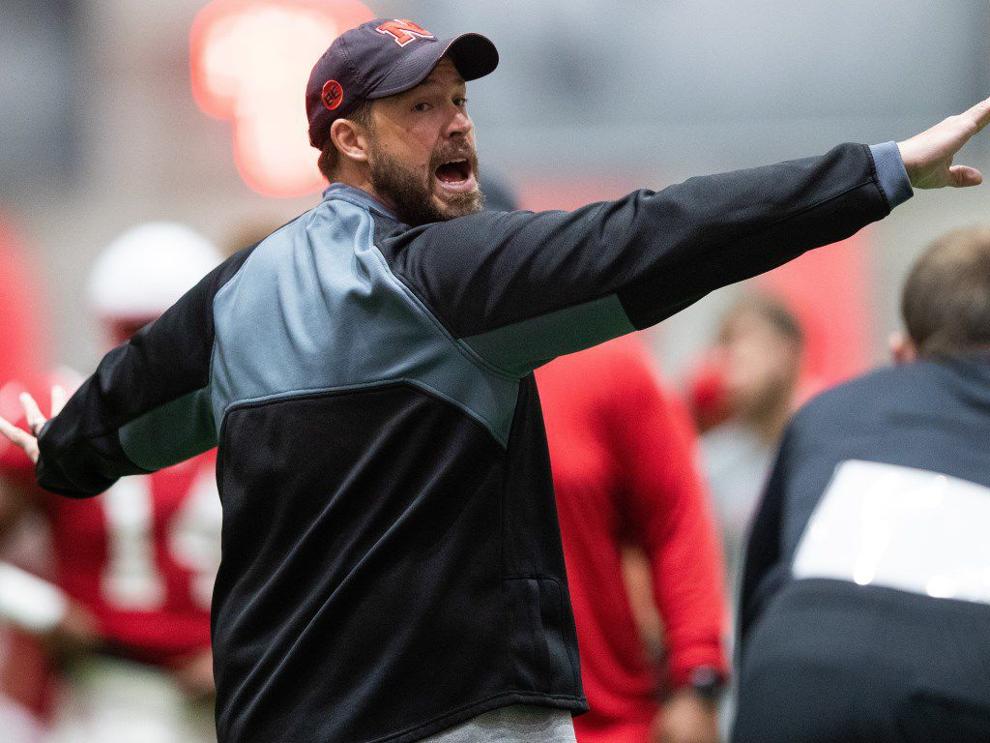 Mario Verduzco, quarterbacks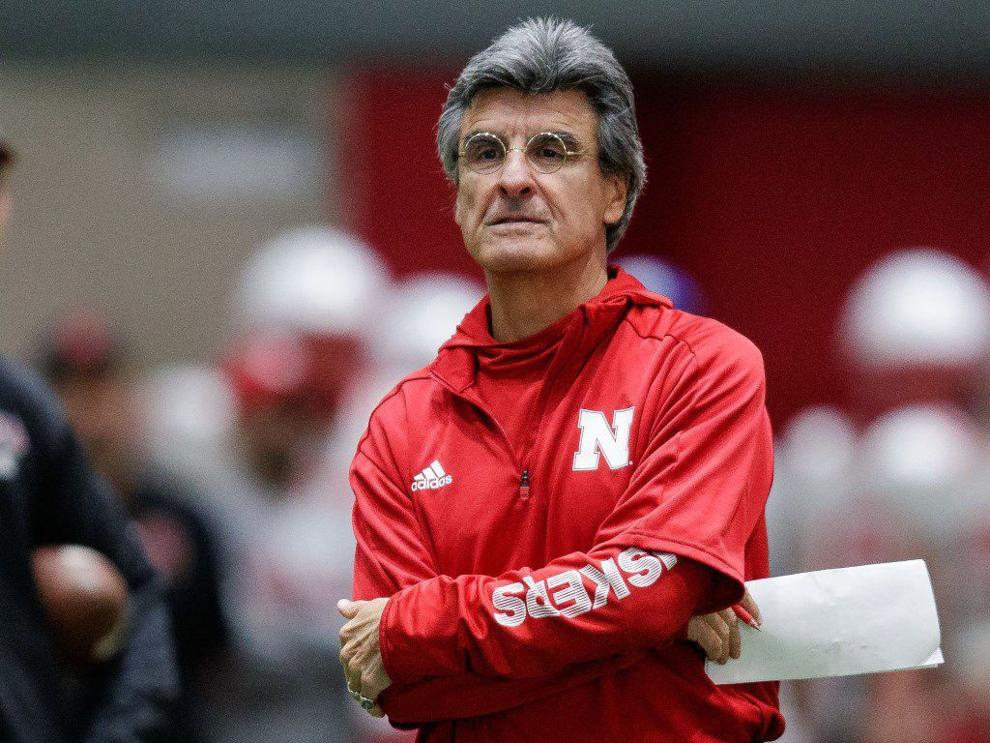 Ryan Held, running backs and recruiting coordinator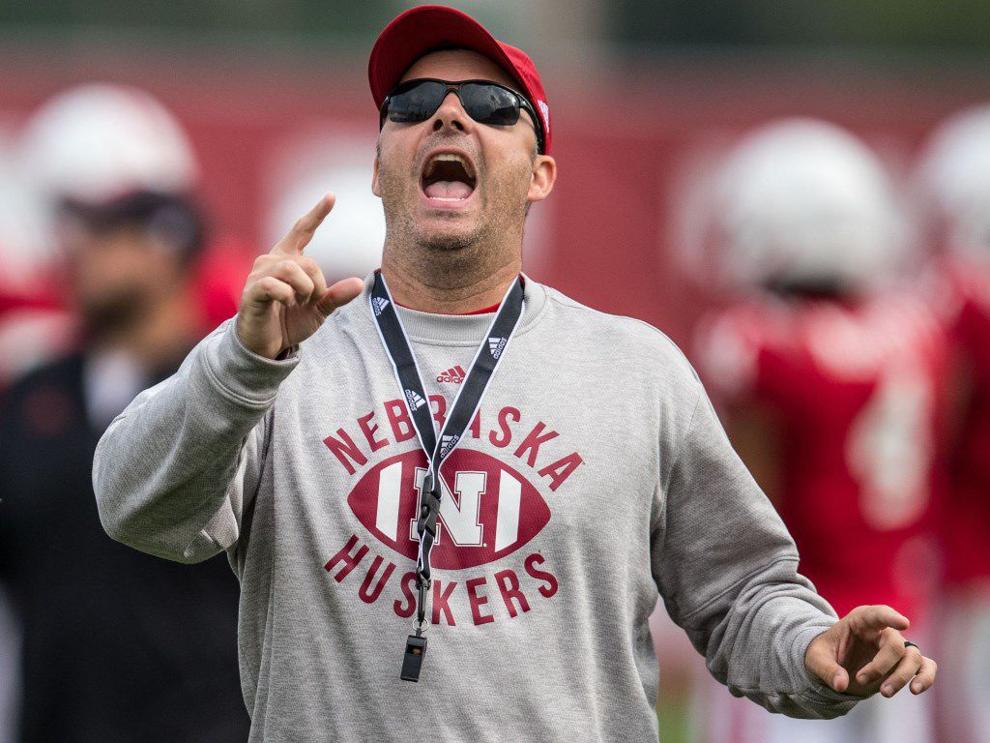 Greg Austin, offensive line and run game coordinator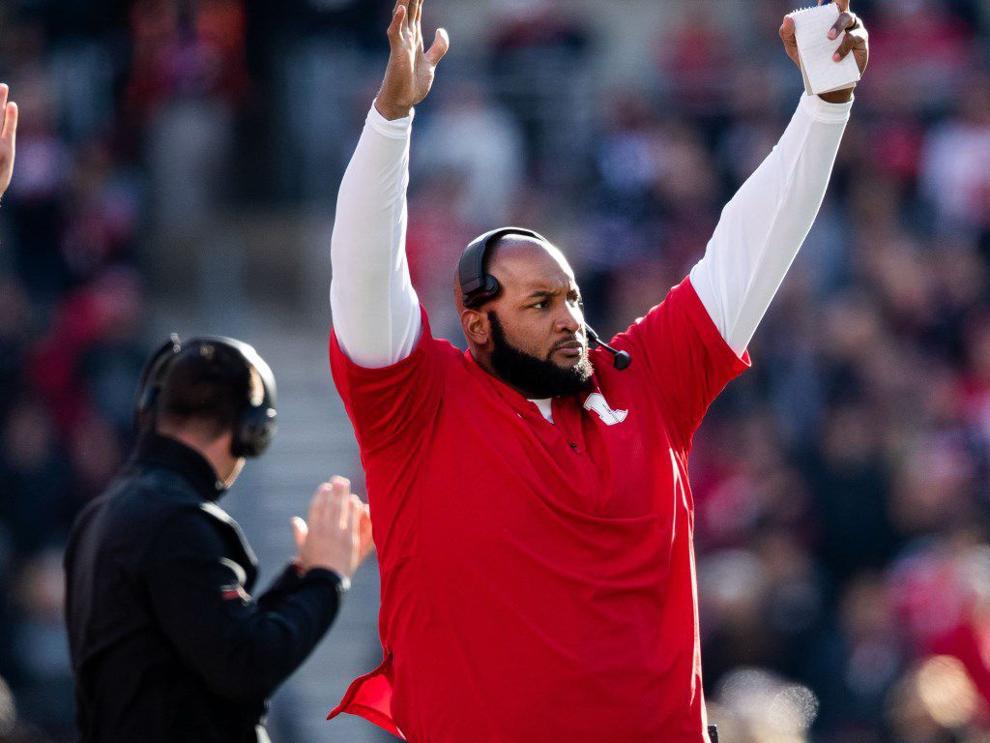 Sean Beckton, tight ends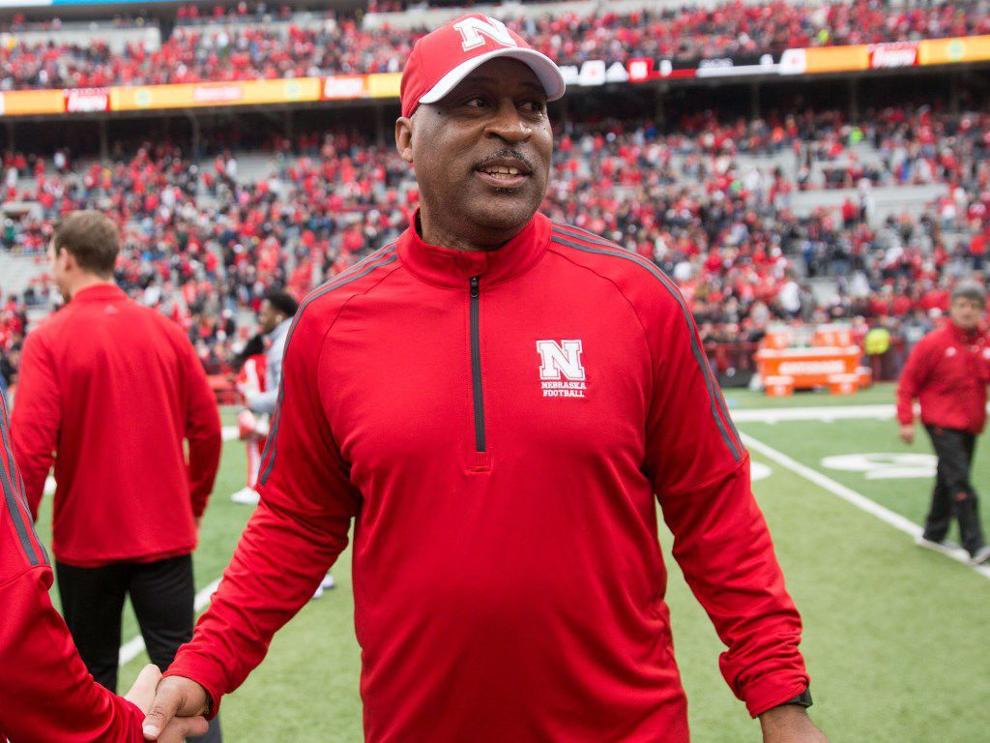 Tony Tuioti, defensive line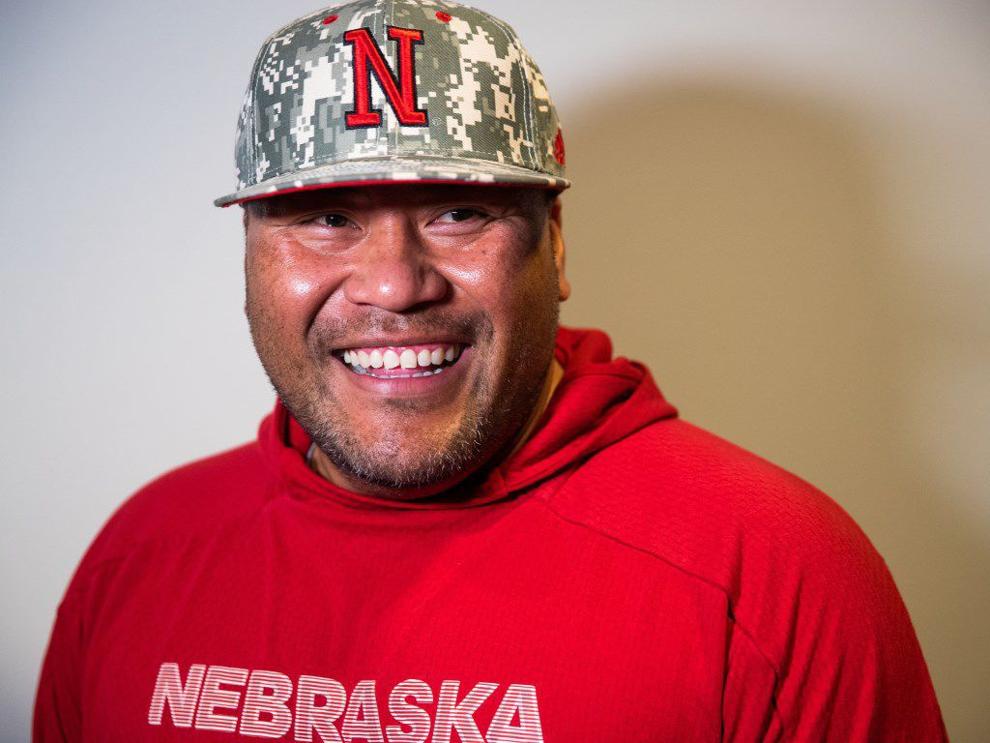 Mike Dawson, outside linebackers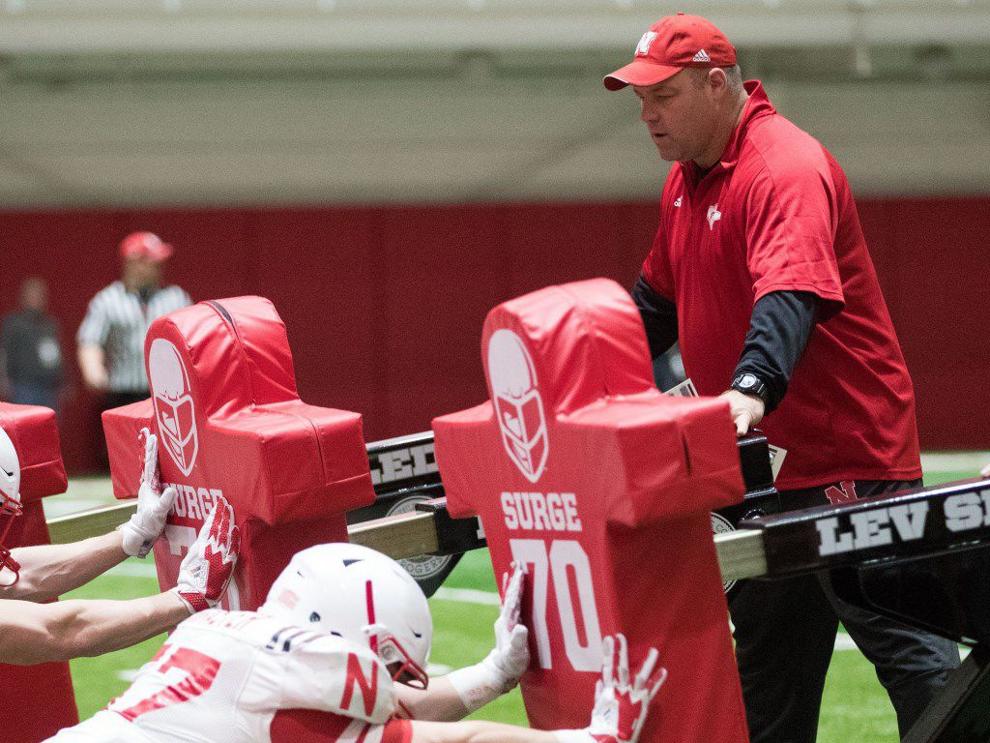 Barrett Ruud, inside linebackers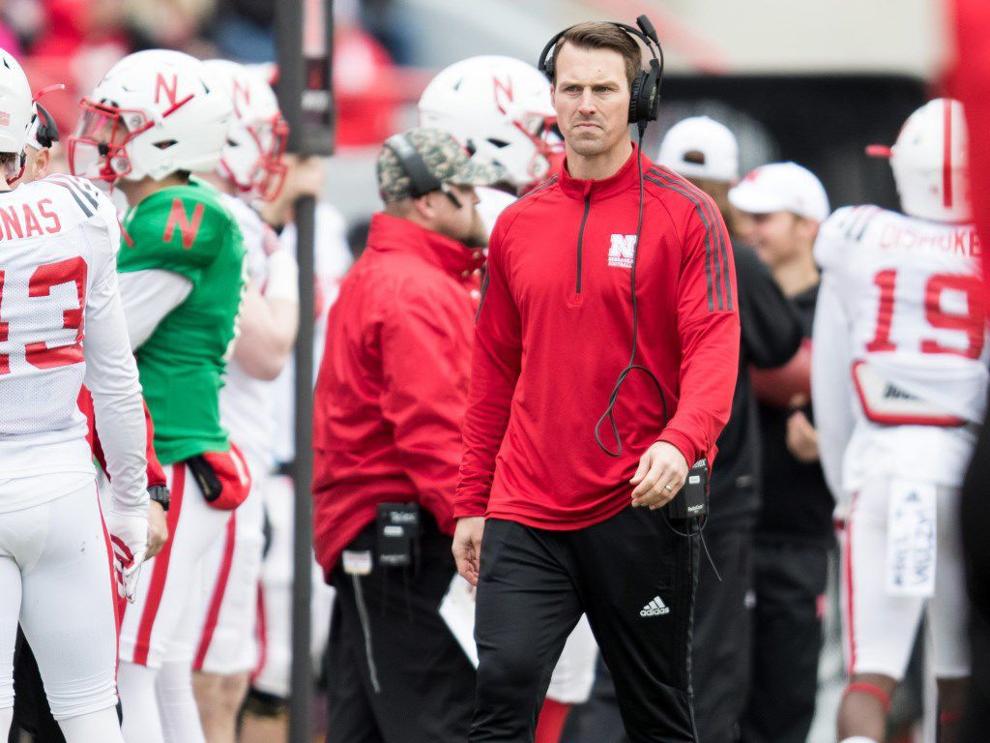 Travis Fisher, defensive backs