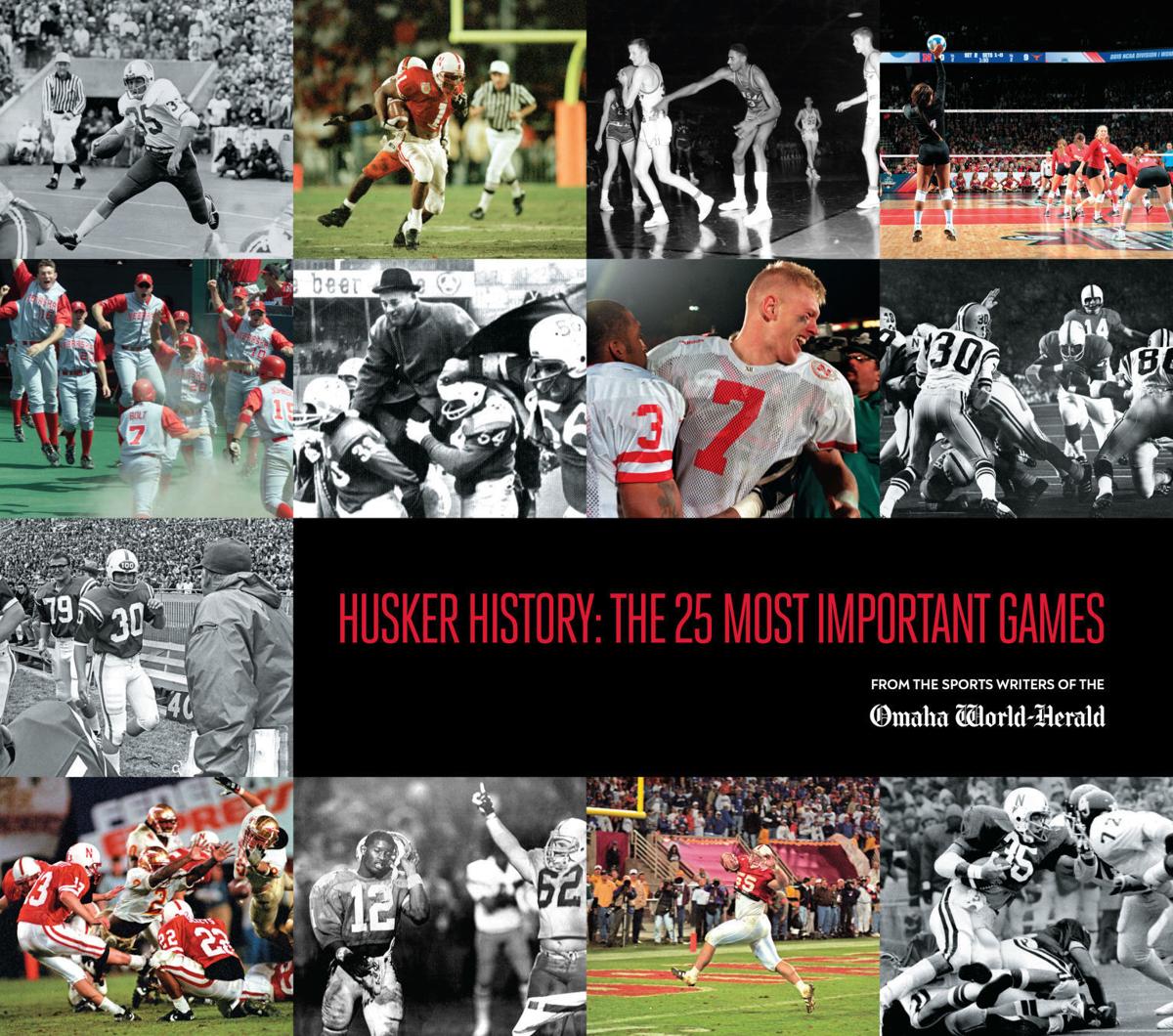 Perhaps you've heard the saying, "I've already won the lottery. I was born in the United States."
Try this twist: "I've already won the sports fan lottery. I was born in Nebraska."
Granted, Nebraska is not Boston or Chicago, two places I have envied in my lifetime for sports success that came lumped together wrapped like a present and dumped down their fans' chimneys.
But those are major cities with professional teams. Nebraska is a low-population state with the biggest city amounting to a mere suburb in a major population center.
So how is Nebraska a fan's paradise, especially considering the current football dry spell? Woe is us, right?
Phooey. Trust me, nobody out there is feeling sorry for Nebraska fans.
I know this because here at The World-Herald we just assembled a book, "Husker History: The 25 Most Important Games," available for Christmas, of course, by visiting OWHstore.com or calling 402-444-1014.
I was dubious when the idea for this book was first broached. I felt that 25 games was a stretch. In the grand scheme of things, has the University of Nebraska, in all of its sports combined, participated in 25 games that would legitimately live up to the title?
Well, yes. By the time we were done, we had more than 190 pages chronicling 25 significant Nebraska games — and we could have done more. It occurred to me numerous times that generations of Nebraskans have simply come to take for granted that Nebraska — of all places — is a player. Somehow Nebraska has landed in the national spotlight way more than some might expect.
Much of that has to do with a powerful and legendary football program. Most of the Top 25 games are football games — no shock there. And in this way, Nebraska is similar to state schools such as Kansas, Indiana, North Carolina, Kentucky, Alabama and Oklahoma that have carved out great résumés based on achievements of one program. The Nebraska football team has a knack for playing roles in truly epic contests. It's fair to say that the Cornhuskers were on the field for some of the most impactful college football games ever played — when stakes were at their highest and players had to perform under the greatest amount of pressure. That's what happens when a program is recognized by most experts as producing two of the best teams (1971 and 1995) of all time.
But not all of the games chronicled in this book are football games. And not all of the games were Husker wins either, but that should come as no surprise to true followers of the Husker programs.
Nebraska currently fields teams in 22 sports. Games from five of those sports make up the Top 25. For the record, the first Nebraska team representing the university took the field on April 12, 1889. The Old Gold Knights were a baseball team and they beat Doane 23-6. So, starting there, we culled it down to the most important 25. It's a fun read, featuring contemporary reporting from the time bolstered by modern reflection by World-Herald writers.
Dare I say, my favorite thing about the book are the photographs, particularly those from bygone eras. The design and photo selections by colleague Christine Zueck-Watkins are superb. She worked long and hard to find just the right photos to illustrate 192 pages. So, read it and then leave it on your coffee table for others to peruse. Just don't be insulted when a guest sits down for a visit and suddenly becomes enthralled in Husker history laid out in words and pictures 25 games before their eyes.
The only words you may get are, "Wow, we're lucky to be born in Nebraska."