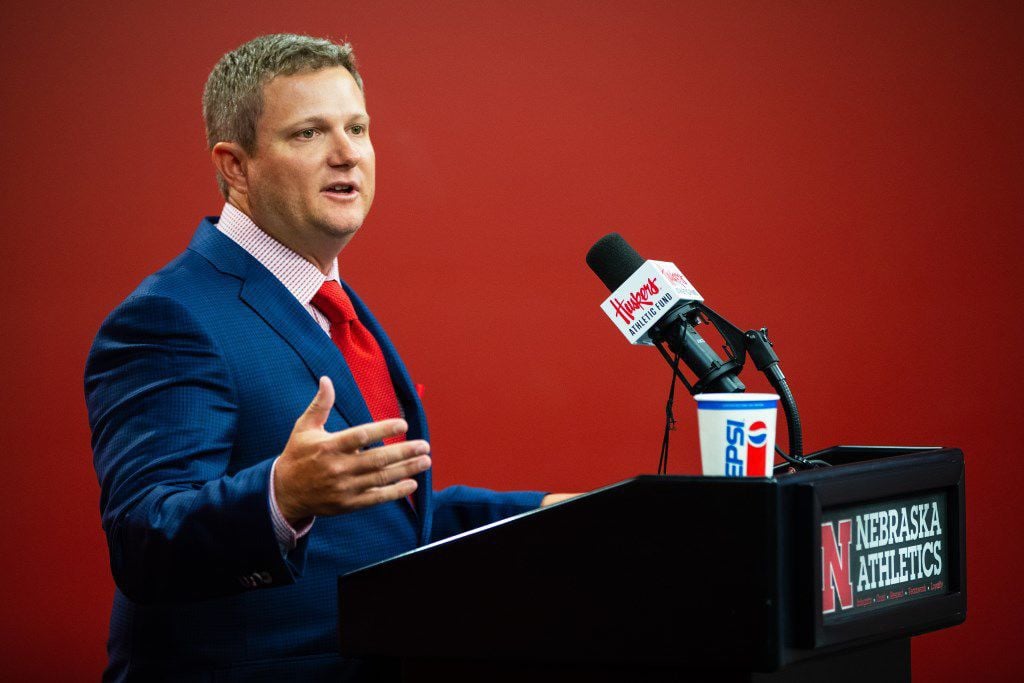 LINCOLN — The grinder had a grinder's answer to a big question. This was 23 months ago, as Will Bolt was introduced as Nebraska's baseball coach after the abrupt resignation of Darin Erstad, who pulled the program out of the highway ditch but never got it in the far left lane, so to speak.
Bolt, sporting a sharp suit and solid red tie, was asked what style of baseball he'd play.
"Winning," Bolt said. "Whatever that's got to look like. Honestly, whatever it takes. Just a bunch of guys who are fighters, they're going to scrap. You've got to have talent, too. You have talent, and you have guys who play that way, you do win a lot of games. I'd say a bunch of guys who are tough, hard-nosed. They're going to play the game where the fans can watch the game and say, 'Those guys get after it.' "
The Huskers got after it. They're Big Ten champs and punched their ticket to the NCAA Tournament.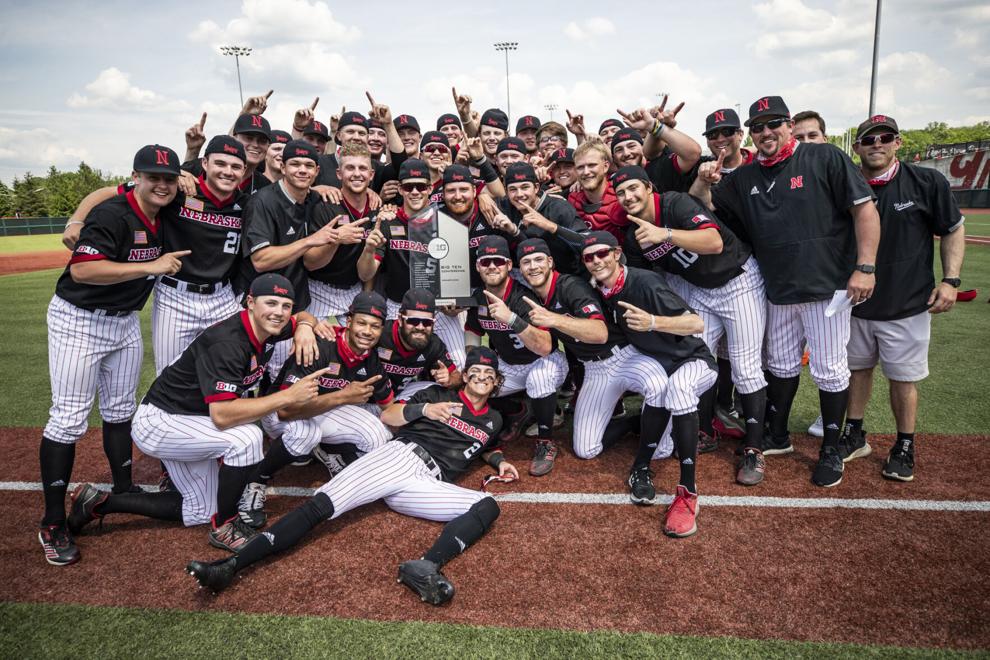 Evan Bland's excellent beat work all season took Husker fans on a journey through how Bolt's boys did it. A few high points gleaned from Evan's coverage over the last year:
» The COVID pandemic halted Bolt's inaugural season but opened the door to overhaul the roster. And Bolt did, bringing in 18 newcomers. Bolt added crucial pitching with New Mexico State transfer Chance Hroch — who pitched a complete game win over Indiana Saturday night — and reliever Jake Bunz, who baffled hitters all year.
» Cade Povich is an elite Friday night starter, and Spencer Schwellenbach is probably the league's best overall player and shutdown reliever.
» Millard West graduate and Husker freshman Max Anderson flipped from Texas A&M — which just fired coach Rob Childress — to NU last June, and his freshman-year performance headed into Sunday — .331 batting average, .392 on-base percentage and .497 slugging percentage — recalls the .319/.426/.495 freshman batting line of Alex Gordon.
» The Huskers led the league and were 12th nationally in fielding percentage. They grounded into the league's second-fewest double plays and had the league's second-fewest wild pitches. Headed into Sunday, they had issued the league's fewest walks. In other words, they hurt themselves less often than their opponents hurt themselves.
Let's stick there for a moment, because it stands it such contrast, at least over the last two seasons, to the mistake-prone Nebraska football and men's basketball teams. The Husker baseball team limited self-inflicted wounds. True, not all errors are the same, just like some pass interference penalties are understandable. But in the "controllables" department, Bolt and NU scored an A. Most other Big Ten teams did not.
I'll be frank: Based on the dozens of games I watched this spring — mostly on BTN or BTN+ — other league teams were a mess of defenses that failed some pretty good pitching. Indiana had allowed 30 unearned runs headed into Sunday. Michigan had allowed 36. They were the Big Ten favorites before the season.
Nebraska wasn't even on the radar. Evan, to his credit, thought Bolt's boys would finish in the top three; few others did. Now that they've seen what Bolt, certain to the Big Ten Coach of the Year, can do, they won't make that mistake again.
Adrian Martinez wanted a big stage for his college football career. The fans, the excitement, all of it. The California kid embraced the passion of the Midwest.
"I wanted to go somewhere where the fans and the people were invested in football, and wanted to see it win, the Nebraska quarterback said in the debut episode of his "Athletes Unfiltered" podcast. "I've gotten that — and more. And the problem is, we just haven't won enough. Can I blame them for that? I knew that piece of it — just not to what degree. When I got here it was almost like, what you don't know is good for you. I was a little bit naïve, having fun with it my freshman year. There wasn't a lot to think about."
Martinez's 2018 season remains the best and freest he's looked, and during the podcast, a 30-minute episode on Spotify, Martinez alludes to some of his 2019 struggles, and the public criticism — much of it on social media — that comes from the starting quarterback job at Nebraska. The fourth-year QB also had a light-hearted "mean Tweets" bit near the end of the podcast that needs a little polish but should be a recurring part of the series. The entire 30 minutes is a good listen.
Martinez described himself as a podcast fan, but his willingness to host one still speaks to his comfort headed into year four at Nebraska. There isn't any doubt about whose team it is — which is similar to 2019. Unlike that season, Martinez's understanding of his own game — and when not to do too much — has grown. He also understands the fan base well.
"There's an expectation here, and there's a tradition, and it's what you knew, and what you got recruited to come here for and what you love about the place," Martinez said. "So there's always two sides to things, and there's two sides to this place, and you have to be willing to bear one if you're going to embrace the other. And it's going to make winning in this place coming back that much more sweet."
In the new recruiting economy, pay closer attention to when Nebraska — in any sport — finishes second in the race for a top prospect. Second place may be first place if a student-athlete hits the transfer portal.
Will Nebraska basketball land all of the luminaries — including 2023 five-star studs Simeon Wilcher and Omaha Biliew — visiting in June? Perhaps not. But those visits — and the relationships that come from them — could be crucial conversation starters in two or three years come portal time.
The Husker women's basketball team landed an elite player — Oregon transfer Jaz Shelley — for just that reason.
From Moe, Australia, Shelley played in 55 games on stacked Oregon teams before choosing to leave after the 2021 season. One place she knew well: Nebraska. She visited the school several years ago and had two friends — fellow Australians Isabelle Bourne and Ruby Porter — on the team. Because COVID made impossible any official or unofficial visit for transfers, NU was one of the schools she knew best.
"We recruited Jaz incredibly hard the first time around," coach Amy Williams said. "I did a home visit in Australia and sat down with her family. They came here for a visit. So Jaz and her parents had an incredible comfort level with our coaching staff, and we had an incredible comfort level with Jaz. We've seen her play quite a bit in person and on live streams, when we'd set our alarm at 4 a.m. to get up and watch a game."
You're likely to see Nebraska programs of all kinds keeping two recruiting boards – one for high school prospects and one for transfers. Husker men's hoops, led by men who trailblazed building rosters with transfers, already has this process down cold; the speed with which Matt Abdelmassih can put together a transfer class is impressive. Nebraska football will likely keep spots open going forward for transfers and perhaps pursue fewer junior college players who have been hit and miss in the Frost era.