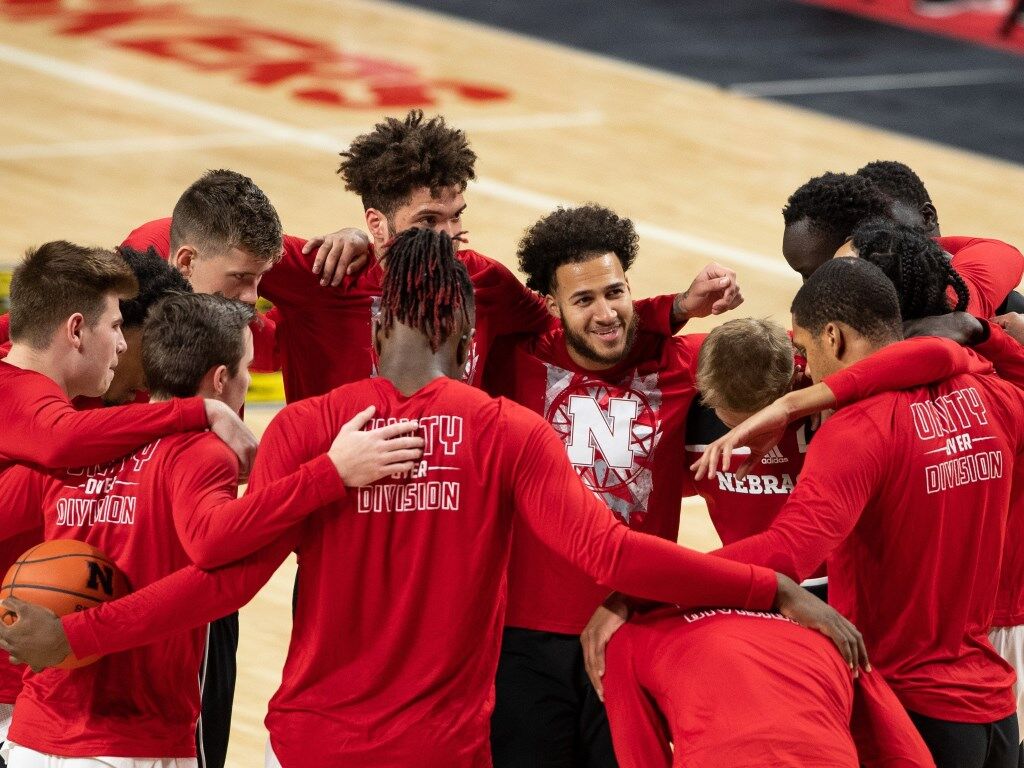 LINCOLN — Nebraska basketball coach Fred Hoiberg woke up at 3 a.m. on Jan. 15 with a horrible headache, chills, a sore throat, body aches and, worst of all, chest pains.
"I got a little scared, to be honest with you," said Hoiberg, who has twice had open-heart surgery and is on his second pacemaker.
He had COVID-19 and probably knew that on some level. But hours later he felt good enough to think he maybe just had a 24-hour flu. So he went in to take his daily antigen test, then got back in his car and went home.
"I got the call about 15 minutes later that I'd tested positive," Hoiberg said.
He returned to NU's basketball facility, got a confirmation PCR test — which also was positive — and went home. Thus began a difficult, roller coaster week battling the same virus that has taken millions of lives in a worldwide pandemic.
He'd feel good in the mornings before feeling like he'd been "hit by a truck" in the afternoons. Day six of his experience felt closer to day one. And for that first week, basketball was often the furthest thing from Hoiberg's mind as he worried about his health and "how you're going to get through the day."
Canceling the rest of the season "was never discussed," Hoiberg said, even as nine players and three coaches were hit by the virus. NU remained in contact with the Big Ten the entire time. While all three coaches experienced significant symptoms, the players did not as they quarantined in their apartments. For those players, isolating for 10 days while feeling perfectly fine was difficult in its own way.
Hoiberg said the players "are in really good spirits right now," having finally recovered and returned to the court in preparation for an unprecedented month. NU could play 14 or 15 games in a four-week span — similar to an NBA schedule — against a Big Ten that could send as many as 11 teams to the NCAA tournament.
The march to March begins Saturday at Michigan State, where Hoiberg's son Jack plays.
The Spartans' struggles after a COVID layoff can serve as a lesson to Nebraska. They scored 37 and 62 points in losses to Rutgers and Ohio State, looking lethargic in the process. Hoiberg expects his team, which hasn't played since Jan. 10, to be sluggish, too.
Hoiberg worked with Chris Bach — director of Nebraska's Athletic Performance Lab — to create a plan that manages the wear and tear players would experience in their return to competition. Most players passed the medical exams required by the Big Ten to return to the court, and Hoiberg said he expects two to come out of the return-to-play protocol at the end of the week.
"If everybody's cleared, we will be at full strength on Saturday," Hoiberg said.
Getting players through the last month required a team effort, Hoiberg said. Zoom calls with players that mirrored chats at the beginning of the pandemic, when the nation was experiencing a wider lockdown. A full day of meals delivered and left outside players' doors. Body weight exercises put together by NU strength coach Tim Wilson. Players were stuck in their apartments, feeling fine but very contagious.
As Hoiberg lost 10 pounds through his bout with COVID, he rewatched every game NU played this season — he thought the Huskers found something in close home losses to Michigan State and Indiana — and he watched plenty of Big Ten basketball, too.
"The league is an absolute monster," Hoiberg said.
What awaits Nebraska will be as tough as any month a team could face.
But players are happy to be there. Hoiberg is too, for his players especially.
"Nobody has any idea how this affects these guys," Hoiberg said. "From a mental standpoint, to have to isolate like they are, to not be able to do things like they've done in the past, it's hard. It's hard on these guys. It's hard on us. But all we can do is worry about the next day and try to get them through the best we can."
Photos: Leading scorers for Nebraska men's basketball since 2000
Who has paced the Nebraska offense over the last several years? Find out in our gallery of the Huskers' top scorers since the turn of the millennium.