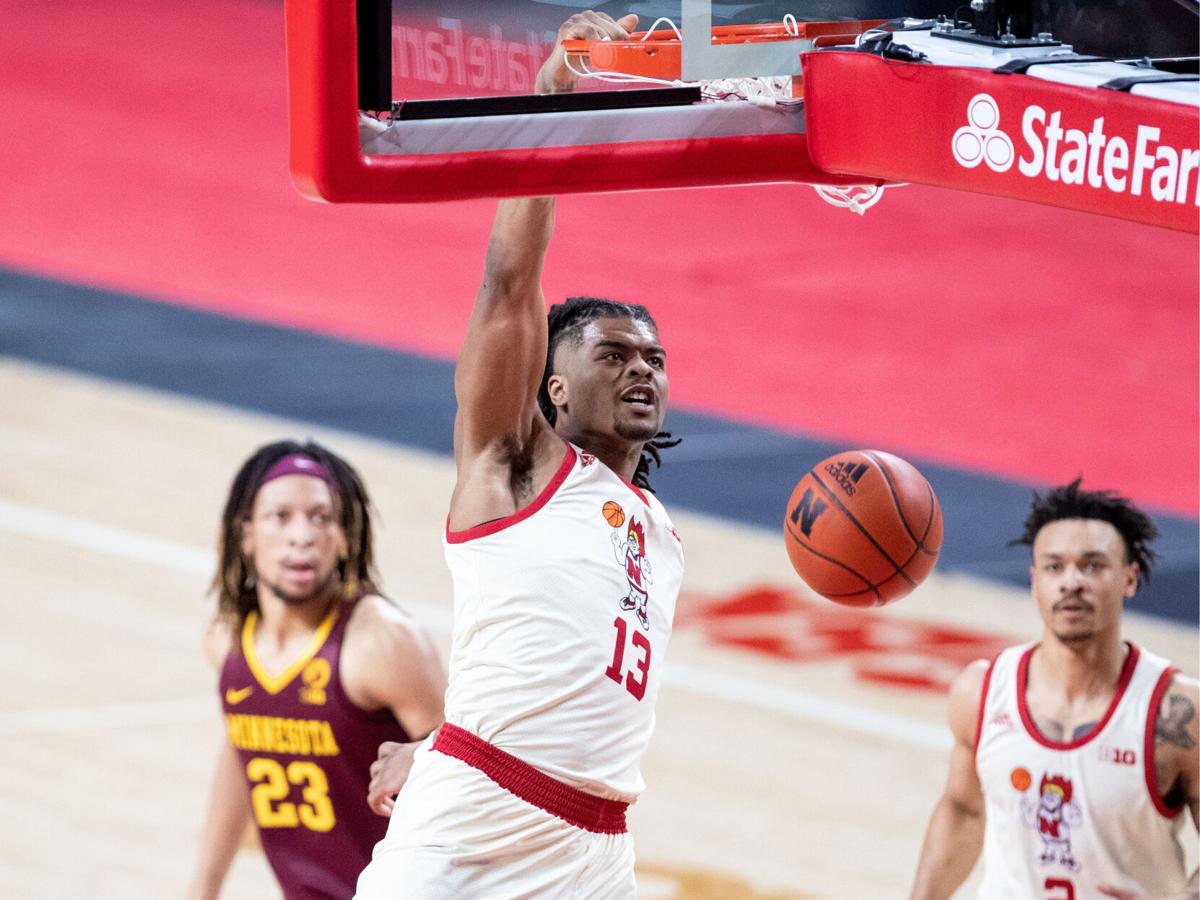 Nebraska basketball begins exhibition play against Peru State on Oct. 27. Until then, The World-Herald will preview one aspect of the Huskers' roster per week.
This week we preview the big men, who may face the toughest challenges this season in a conference filled with talented post players.
Outlook
The Huskers will often be undersized, especially in conference play. The average Husker big weighs 228 pounds, which could present problems in a conference built on big men.
But Nebraska hopes to counteract size with skill. NU's bigs might be smaller, but they're quicker. Some can shoot and/or pass. And that makes them a unique challenge for opponents.
Players
Derrick Walker, Jr., 6-9, 239
Role: Bruiser/locker room leader
Walker is the strongest big on Nebraska's roster, which means the Huskers will depend on him for rebounding and interior defense.
They won't call many plays for him to score, but he'll see ample opportunities to finish pick-and-rolls, especially with Nebraska's enhanced spacing. Coach Fred Hoiberg liked the way Walker facilitated from the elbow last season.
Strengths: Just that — strength. Walker is hard to move away from the basket, and the Huskers will need his presence after losing more than 20 rebounds per game from the 2020 roster. And Hoiberg is right: Walker is a nifty interior passer. He can throw bounces through tight windows to cutting teammates.
Questions: How does Walker fit with Hoiberg's pace-and-space ethos? He doesn't run as fast, jump as high or shoot as many 3-pointers as his teammates. Something to monitor as Hoiberg molds the roster to fit his style.
Is Walker strong enough to fight off the Big Ten's best bigs? He's the sturdiest center on Nebraska's roster, but he's still 21 pounds lighter than Michigan's Hunter Dickinson, 26 lighter than Purdue's Trevion Williams and 46 lighter than Illinois' Kofi Cockburn. Nebraska might need to double the post against all three.
Role: Floor spacer/versatile defender
Mayen is quick enough to switch on to perimeter players and tall enough to guard big men. The Huskers could deploy him as a small forward, power forward or center.
But no matter where he plays, Mayen will be ready to shoot. He led Nebraska in 3-point attempts (138) last season and finished fourth in percentage (34.8%).
Strengths: The jumper. Elite shooters make closer to 40% of 3-pointers, but Hoiberg will take 35% on a high volume from his 6-foot-9 forward.
Mayen's shooting creates clearer driving lanes for teammates, pulls bigger defenders away from the rim and allows Hoiberg to play smaller, spacier lineups — and that, combined with his positional versatility, will earn him plenty of minutes this season.
Questions: Can Mayen anchor Nebraska's defense in smaller lineups? Based on the perimeter talent NU added this year, expect it to play small more often, which means Mayen might play more center. And given that he blocked only 15 shots in 690 minutes last season, Nebraska might struggle to protect the rim with those lineups.
Can Nebraska get more production from Mayen inside the 3-point line? Specifically close to the basket. Mayen took 5.1 of his 7.7 field-goal attempts per game from 3-point range last season. Thanks to his comfort on midrange jumpers, he only shot 39% from 2. With Mayen's size and athleticism, he could do more damage at the rim.
Wilhelm Breidenbach, Fr., 6-10, 227
Role: Floor spacer/versatile defender
Breidenbach has a lot of the skills Nebraska looks for in a big man. He shoots 3s and moves well. He can even run a fast break, and almost every coach has mentioned he's impressed since all of Nebraska's players arrived on campus.
Despite his slight frame, Breidenbach is going to play early and often.
Strengths: His 3-point stroke is smooth, but Breidenbach's mobility stands out.
He can switch on to guards at the 3-point line and recover in time to contest a shot at the rim. He's blocked 3-pointers without jumping because shooters don't expect him to close out in time. And he can keep pace with guards on fast breaks.
He'll score transition points because he outruns his man.
Questions: How will Breidenbach fare against Big Ten bigs? We don't know how much center he'll play this season, but Breidenbach isn't yet equipped to guard the Cockburn- and Dickinson-sized monsters Nebraska faces in conference play. Breidenbach's skill set demands minutes, but his frame may limit them.
What local shop will capitalize on Breidenbach's aesthetic? With his size, beard and goggles, Breidenbach is one of the most recognizable faces on this team. Could see him becoming an NIL darling if he produces early.
Eduardo Andre, Fr., 6-11, 236
Role: Athletic rim runner/protector
Andre's role will be what he makes of it. He won't see many post touches, but if he rolls and runs the floor hard, Nebraska's guards will find him for easy dunks. And those dunks help a big man stay engaged on defense, where Nebraska sees endless potential in Andre.
Strengths: Andre is Nebraska's most athletic big man. He jumps high, runs the floor well and slides his feet well enough to switch on to perimeter players while boasting a 7-foot-5 wingspan.
If Andre realizes his potential, he can be the anchor of a great Big Ten defense.
Questions: How will Andre handle the Big Ten's most physical bigs? Sensing a theme? Andre added about 20 pounds of muscle this offseason, and the Huskers hope he's not done. He'll need every protein shake he drinks come conference play.
When will Andre's light bulb flick on? Coaches love Andre's athleticism, but they're waiting on his basketball IQ and consistency to catch up. To be fair, Andre committed late to Nebraska last season. He missed a chunk of the season with COVID, and he's only been playing basketball for five years. But he has more frontcourt competition this year. If he doesn't communicate on defense or screen properly on offense, Hoiberg will turn elsewhere.
Crazy stat: Andre averaged 9.3 fouls per 40 minutes last season. Fouls occur when you're outmatched or out of position.
Oleg Kojenets, Fr., 7-0, 223
Kojenets feels and looks like a project. His body is too frail and his skills are too raw to help the Huskers this season.
But if you watch Kojenets' European highlights, you can see the outline of a skilled 7-footer. He attacks off the dribble and shoots spot-up jumpers. At his size, those traits are rare.
Strengths: Kojenets attacks the basket hard, and unlike many players his size, he doesn't look like Frankenstein when dribbling. He's coordinated.
He's also comfortable shooting midrange jumpers, and Hoiberg will encourage him to expand that range. Nebraska's developmental staff can work with this foundation.
Questions: How does Kojenets project as a defender? The video evidence is sparse, and no position impacts defense more than center. His height will help him protect the rim, but can he quarterback a defense? Can he switch on to guards? The answers to those questions will go a long way toward determining his role.
What does Nebraska view as Kojenets' timeline? The Huskers don't expect anything from the big man this year. But do they start tapping their feet next offseason? How long can a project be a project?
---
The 2021-22 Nebraska men's basketball team
C.J. Wilcher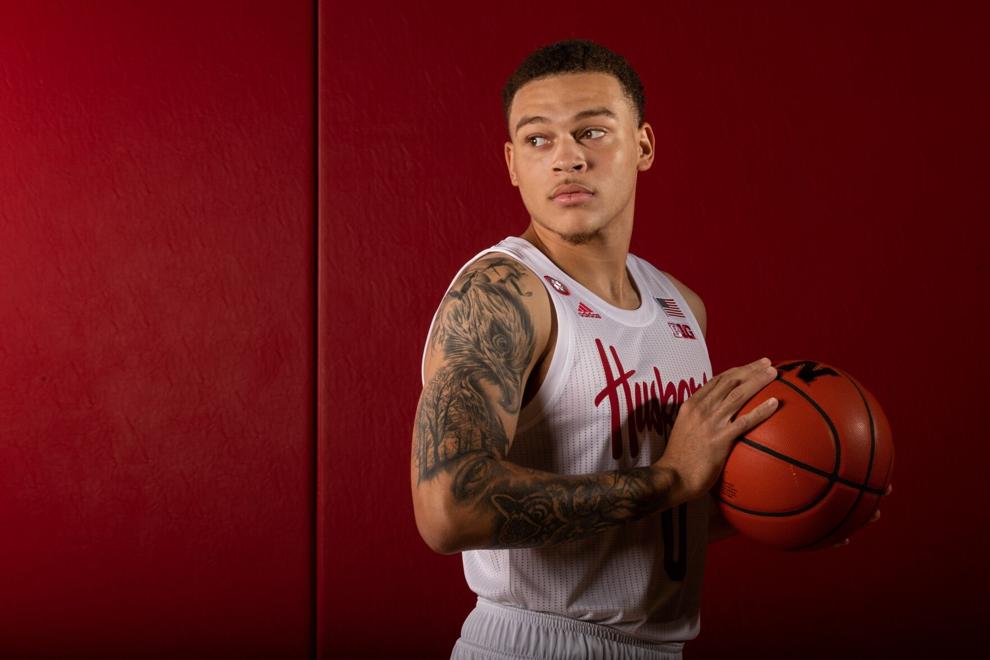 Alonzo Verge Jr.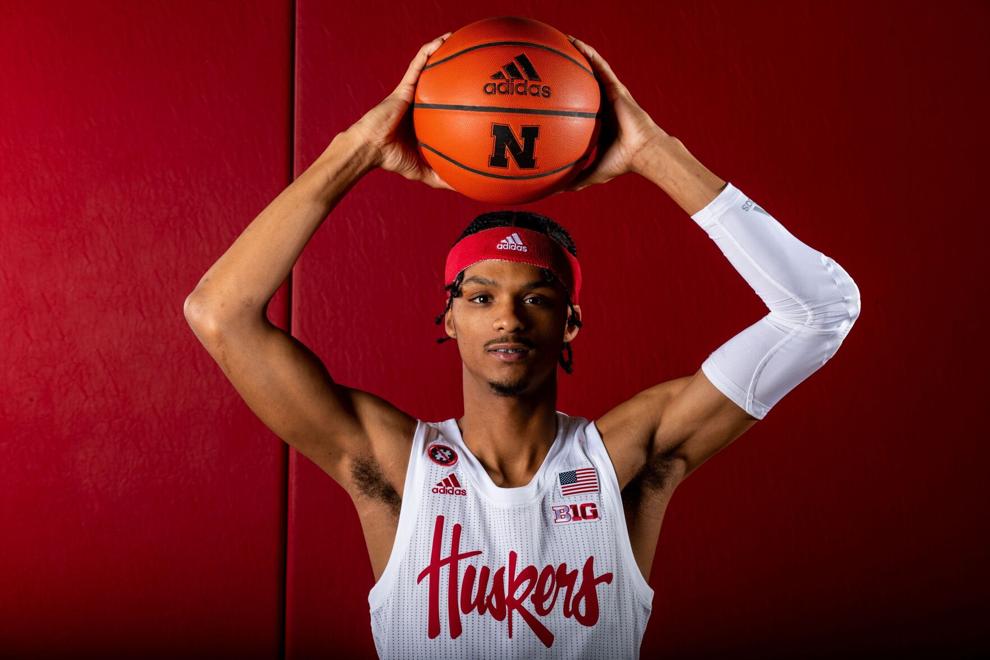 Trey McGowens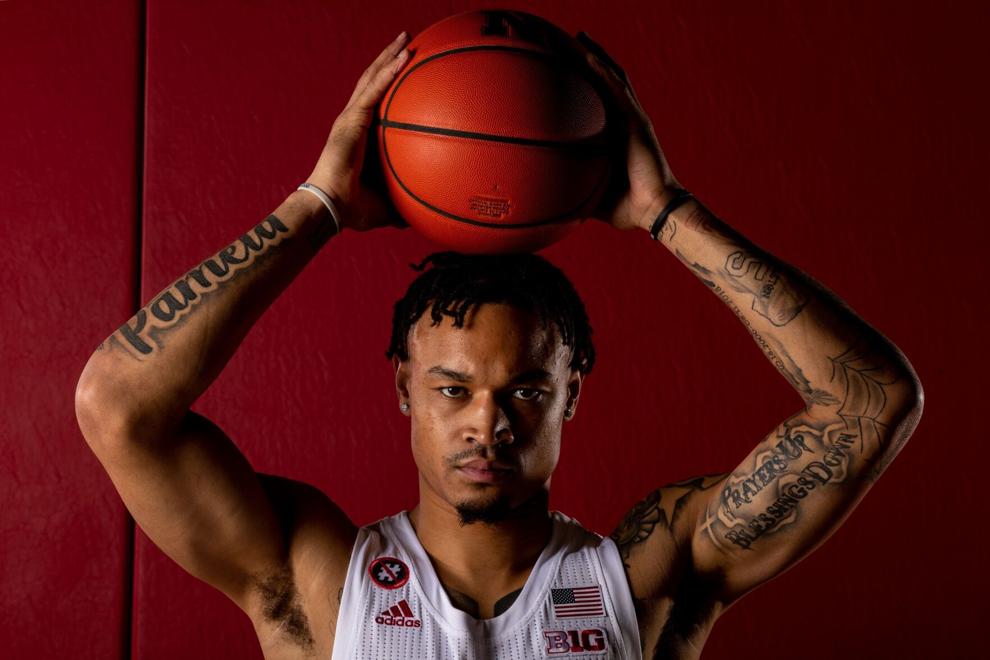 Quaran McPherson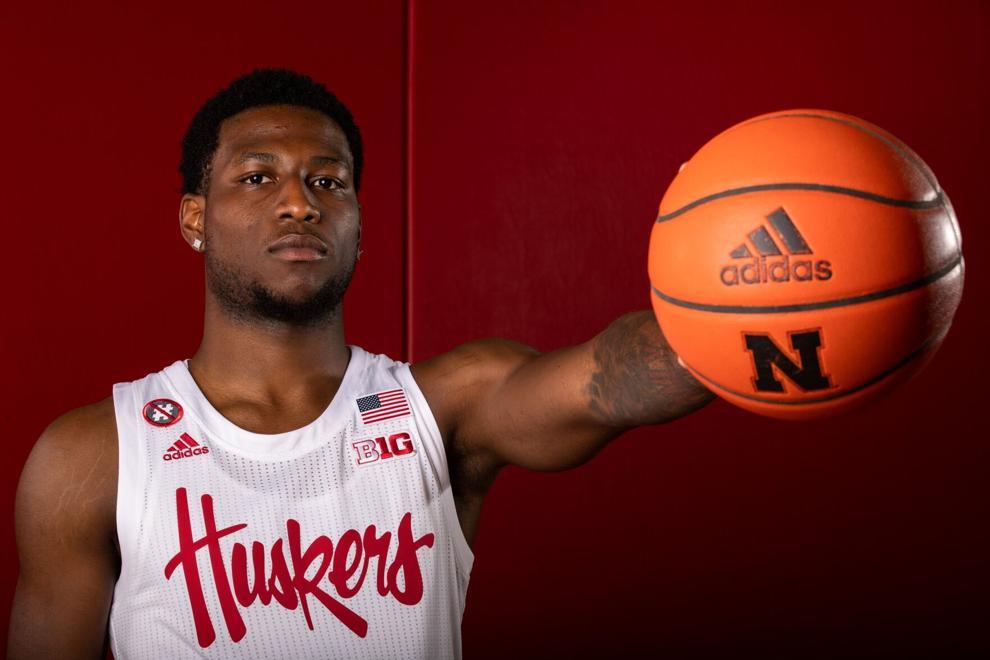 Jackson Cronin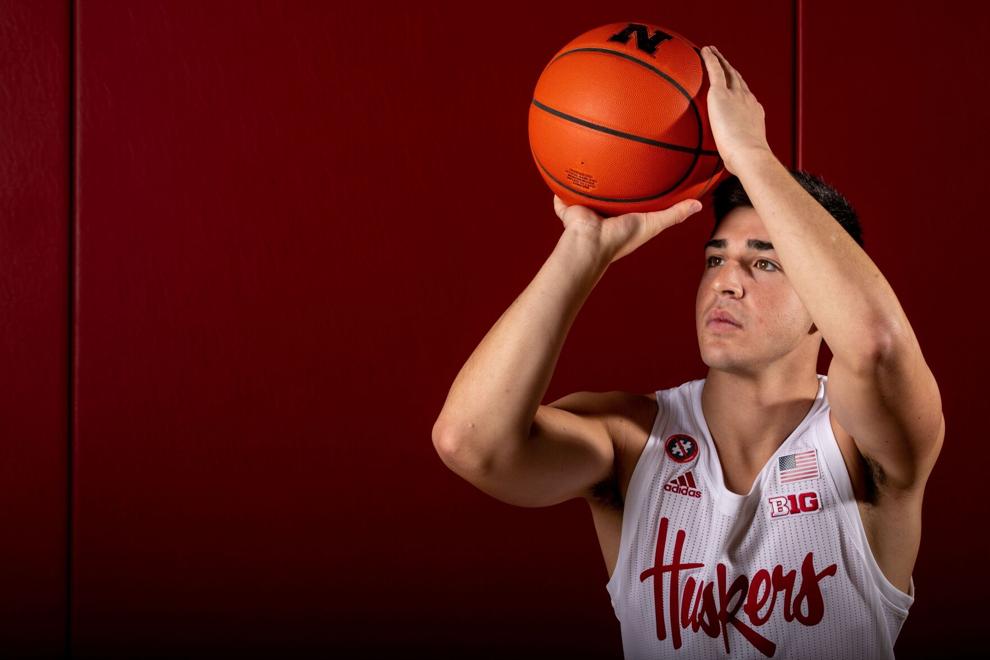 Bryce McGowens
Kobe Webster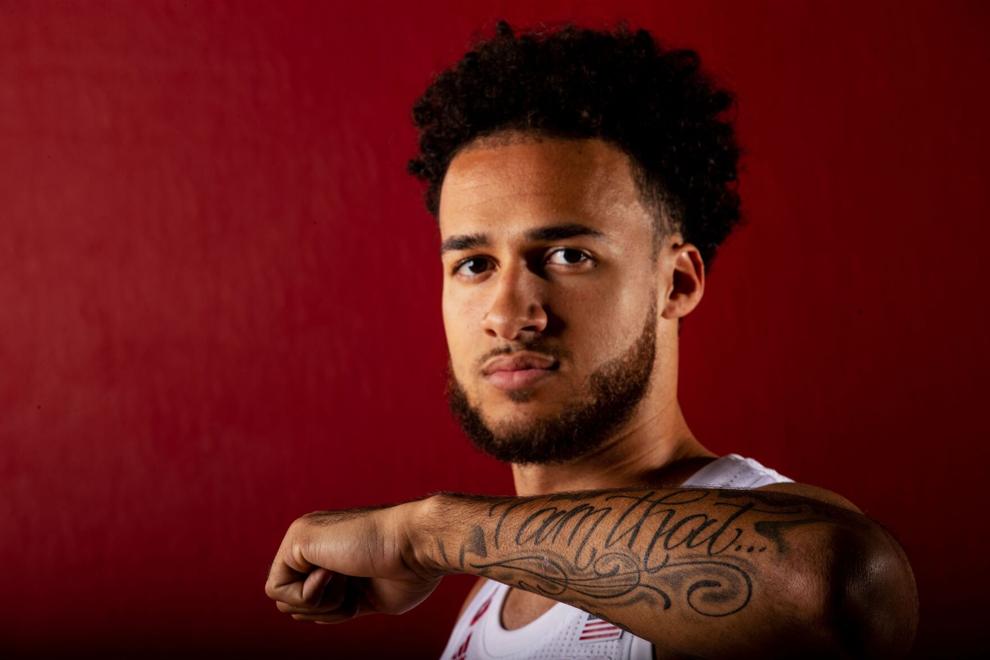 Lat Mayen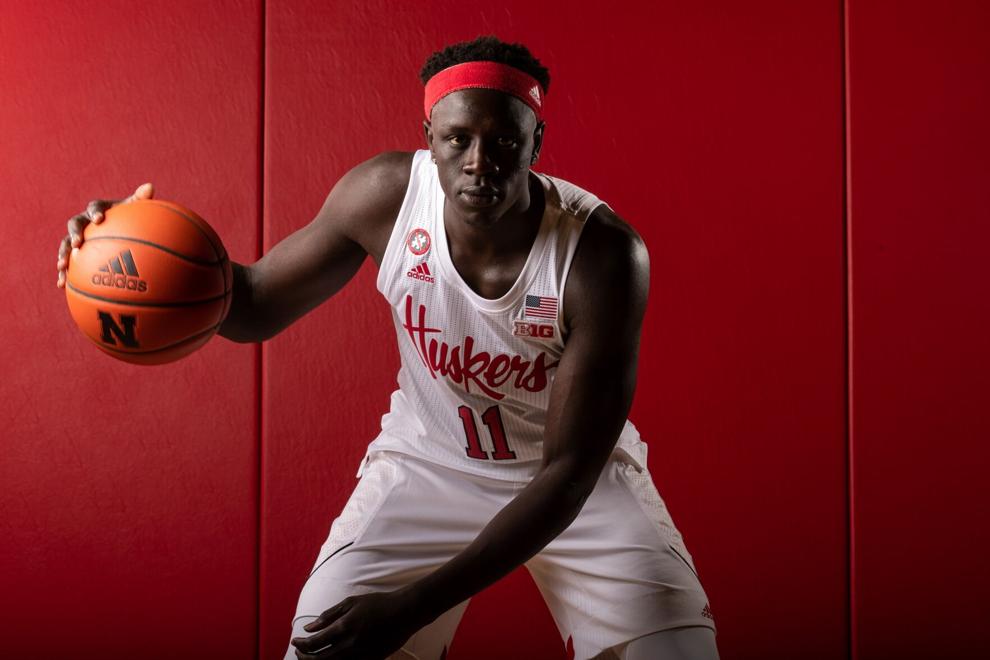 Sam Hoiberg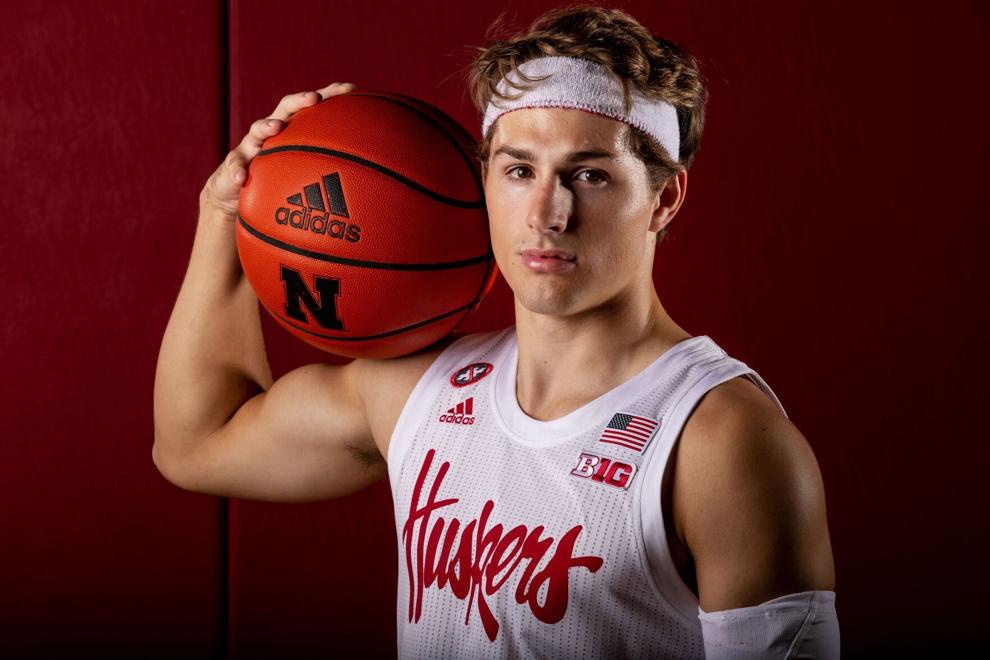 Derrick Walker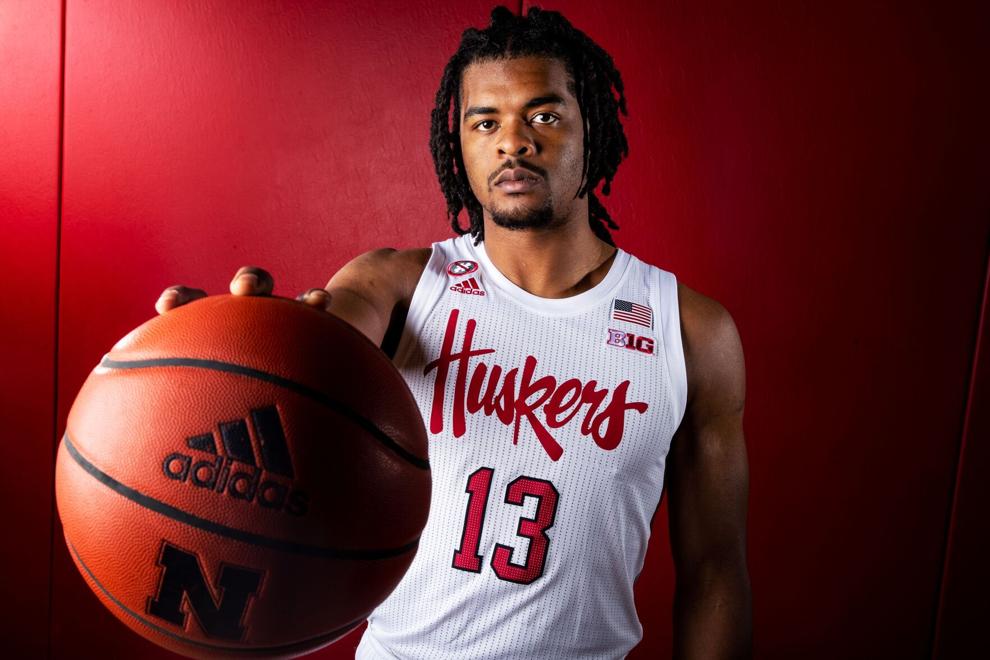 Trevor Lakes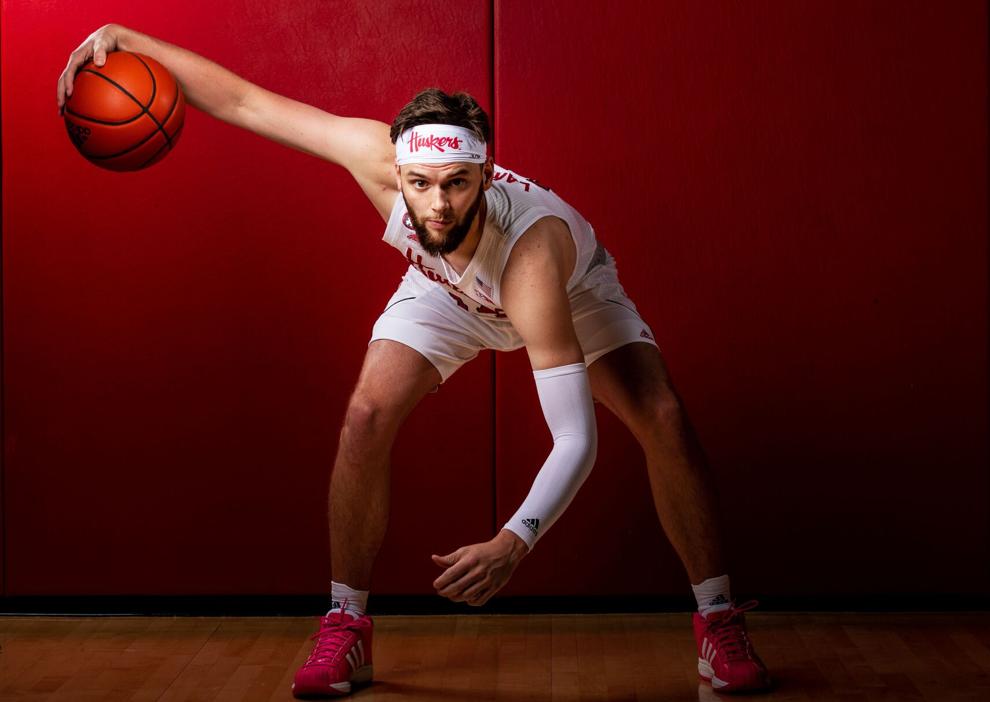 Chris McGraw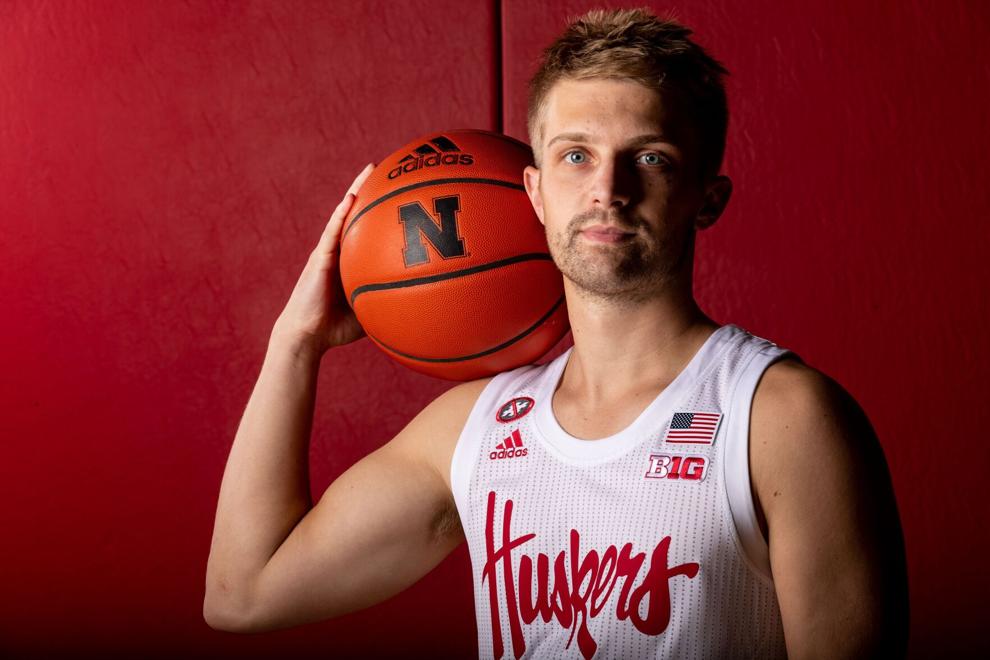 Jace Piatkowski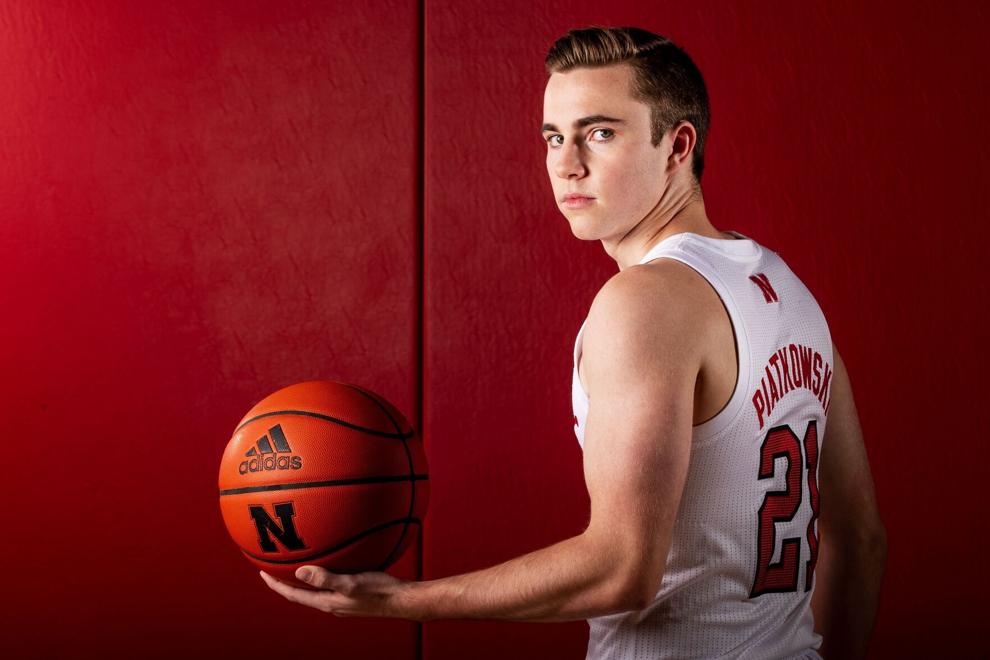 Keon Edwards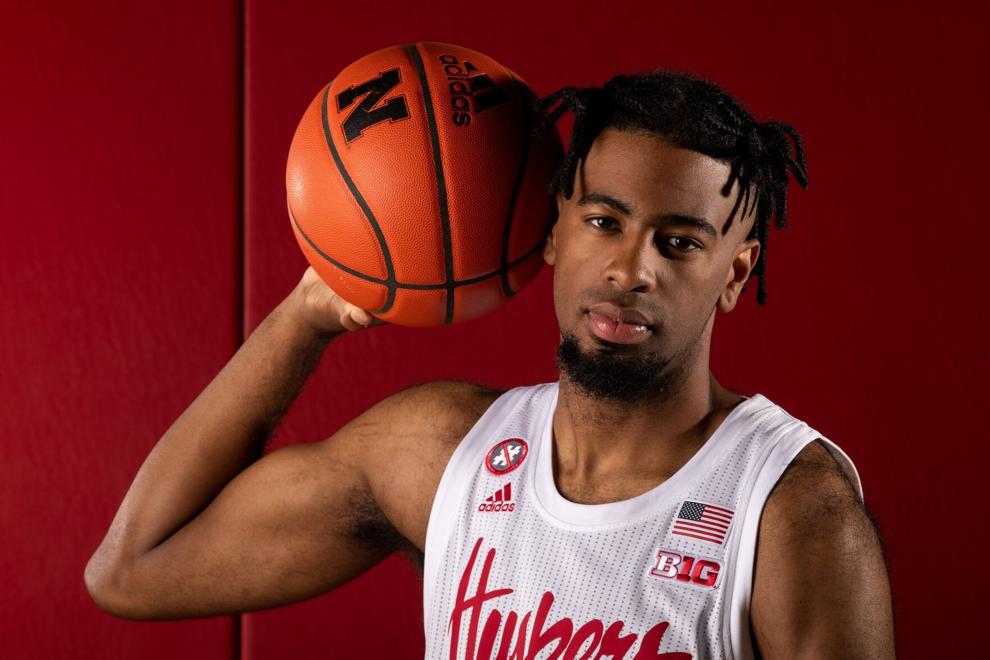 Keisei Tominaga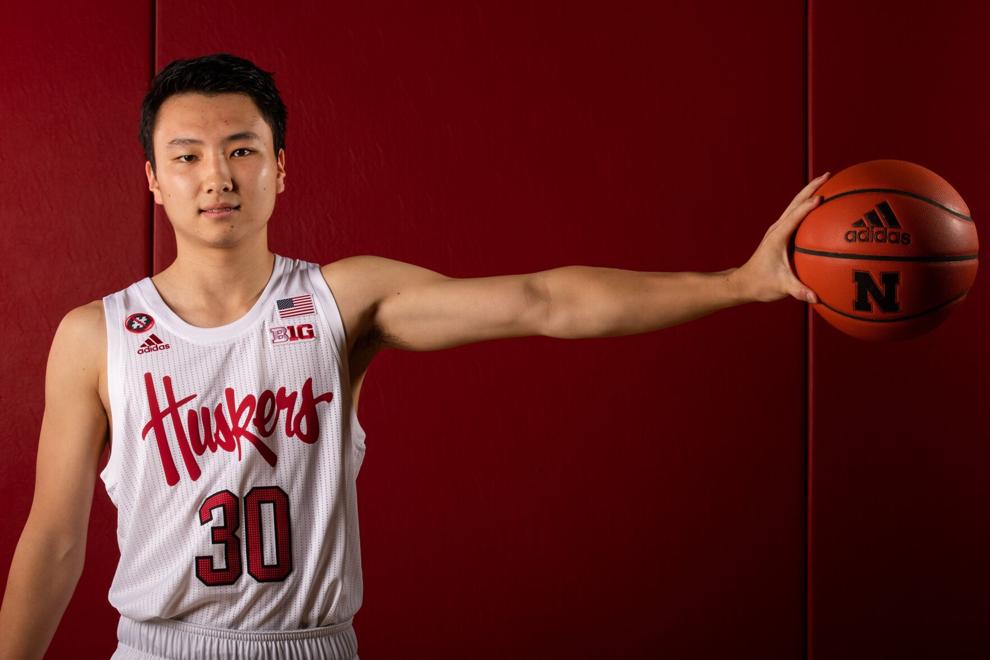 Wilhelm Breidenbach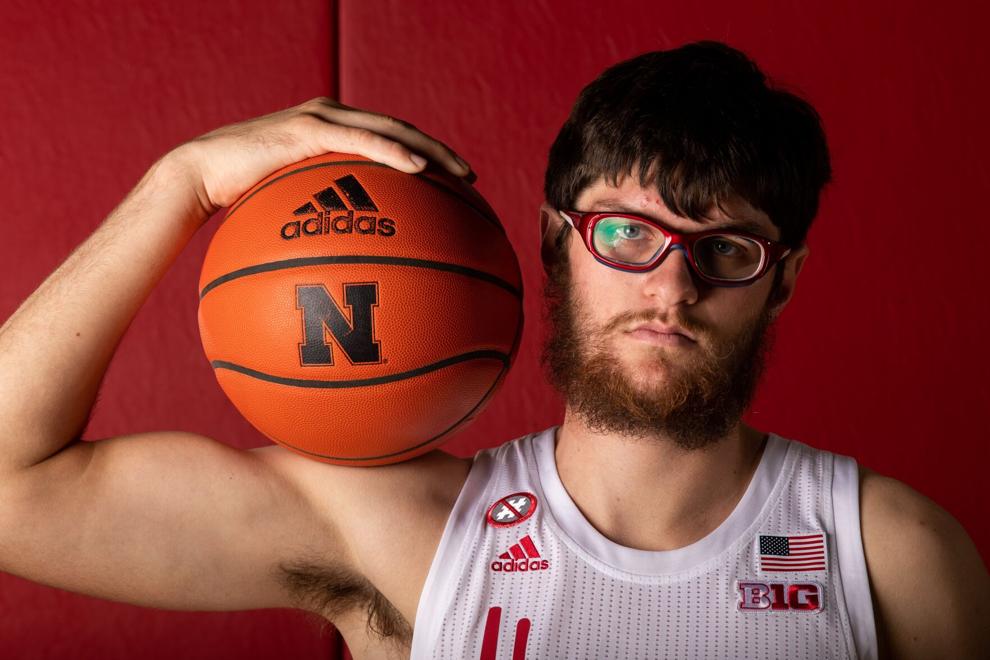 Oleg Kojenets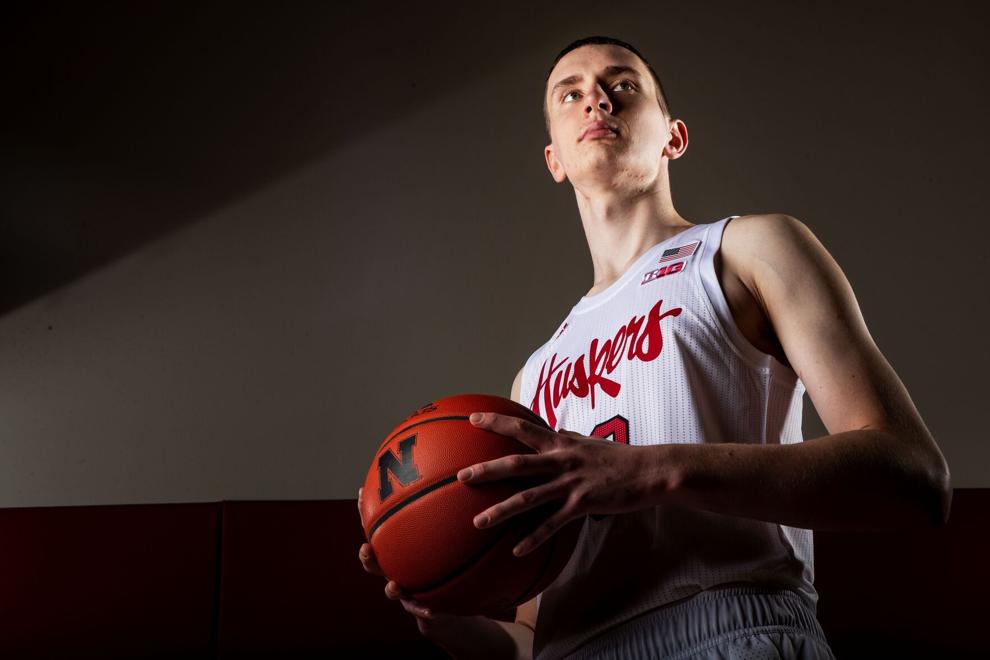 Eduardo Andre