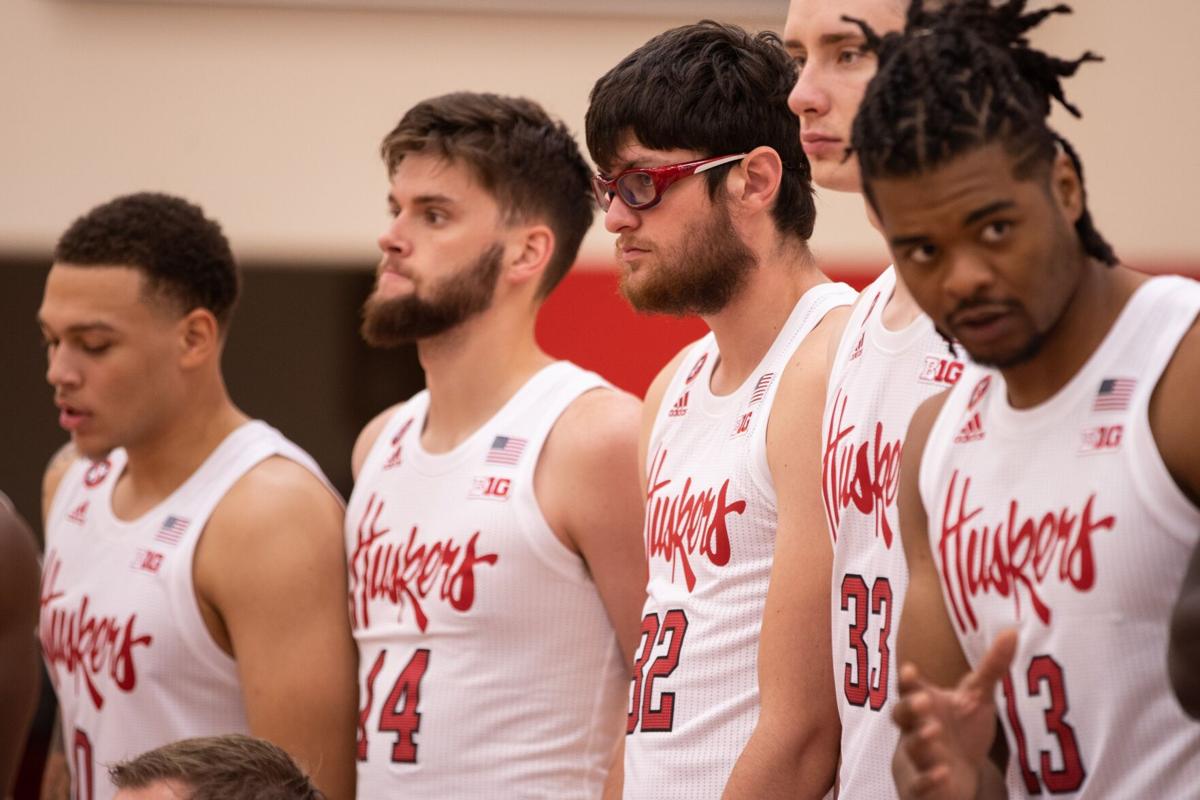 LINCOLN — When Fred Hoiberg played at Iowa State in the '90s, he looked forward to the first day of practice. After playing pickup ball all summer, Hoiberg craved structure by mid-October.
Today's college hoops schedule is different, though. Hoiberg's Huskers arrived on campus for their first summer session on June 8, and they've been working for most of the past four months.
And Nebraska is tired of it. Forwards Lat Mayen and Wilhelm Breidenbach on Tuesday both called the preseason a "grind." Hoiberg has noticed his team "dragging" at times during practice.
Next week's scrimmages against Peru State (Oct. 27) and Colorado (Oct. 31) can't come fast enough.
"Our guys are so sick of beating on each other," Hoiberg said. "There's so much time now that you're spending together, and the rules are we can only play against each other until the exhibitions start. You just have to try to keep it fresh, try to keep it as competitive as possible and hope your guys go out and respond and take steps in the right direction every day."
Other notes from Tuesday's hoops availability:
» When Derrick Walker missed a few recent practices because of illness, Breidenbach replaced Walker with Nebraska's first team.
"And he was phenomenal," Hoiberg said. "Absolutely phenomenal."
A 6-foot-10 forward from California, Breidenbach has earned consistent praise from coaches and players since arriving in Lincoln. Mayen said Tuesday that Breidenbach can "almost do everything." Shoot, drive, pass, defend.
"He's going to come in and play a lot of minutes," Mayen said. "He's one of the guys that will come in and make a (large) impact."
Breidenbach has added weight to his skinny frame, too. Hoiberg called Breidenbach "wiry" and compared his body to that of Reggie Miller, who only missed 54 games in 18 NBA seasons. Breidenbach has also been watching teammates Trevor Lakes and Keisei Tominaga shoot jumpers in order to quicken his own release. They don't waste any movement, Breidenbach said.
» Mayen missed "quite a bit" of Nebraska's summer workouts nursing a back injury, Hoiberg said. Mayen didn't need the reps as much as newer Huskers, and Nebraska didn't want his injury to persist.
Mayen started embracing rest last season, when Hoiberg offered him some unusual advice: Leave the gym. Mayen wanted to shoot his way out of slumps, but Hoiberg insisted separation was the cure.
Mayen hesitated at first. He'd always treated the gym like a sanctuary. Maybe too much, as he learned during his brief hiatus last season.
Today, Mayen considers Hoiberg's advice some of the best he's ever received. The reprieves he took last year helped reverse his shooting woes. And the breaks he took this summer have kept him healthy during the preseason.
Hoiberg said Mayen is "one of the best" players at performing rehab and recovery exercises. As a result, Mayen hasn't missed a practice all school year.
"He's really figured out his body" Hoiberg said. "(He knows) when to do extra work, when to maybe back off. He's put himself in a really good position going into the season."
» When Nebraska plays fast, it's hard to guard. When the Huskers play slower against a set defense, they're still massaging the kinks.
"We still have times where we're struggling with cutting and reading a defense," Hoiberg said. "We do segments on it every day. Sometimes we're really good. Sometimes, if it gets a little physical, we back off a little bit."
Hoiberg stresses "making the simple play" during half-court possessions. Instead of attacking a crowded lane, move the ball around the perimeter. Or reset the play instead of forcing a low-percentage pass.
Breidenbach said Nebraska looks "night and day" better when it follows Hoiberg's instructions. And Hoiberg said the Huskers have taken a "huge step" in the right direction since practices began.
Nebraska needs that trend to continue after leading the Big Ten in turnovers per game (14.1) a season ago.
"Last year, we turned it over way too much, and it cost us games," Hoiberg said.
» Alonzo Verge can make floaters. He can pull up from 17 feet. Hoiberg doesn't label either shot type as efficient, but the calculus changes when Verge is shooting them.
"He makes them," Hoiberg said. "If you show over time that you can make a high percentage (of those shots), then (we) have to live with some of those."
Verge's instincts will challenge Hoiberg's boundaries all season. And while Hoiberg wants to encourage his point guard's creativity, he also wants Verge to play under control.
Hoiberg advises against the one-footed fadeaway that Verge leaned on at Arizona State. He'd prefer Verge penetrate the lane and find a teammate. Shoot a floater, even. Both options will keep the Huskers "under control."
"I don't love the off-balance one-footers," Hoiberg said. "... (I like) coming to a jump stop, surveying the floor, surveying where help is coming from and making the right play. (It's) not just Alonzo, I'm talking about our whole team."
---
The 2021-22 Nebraska men's basketball team
C.J. Wilcher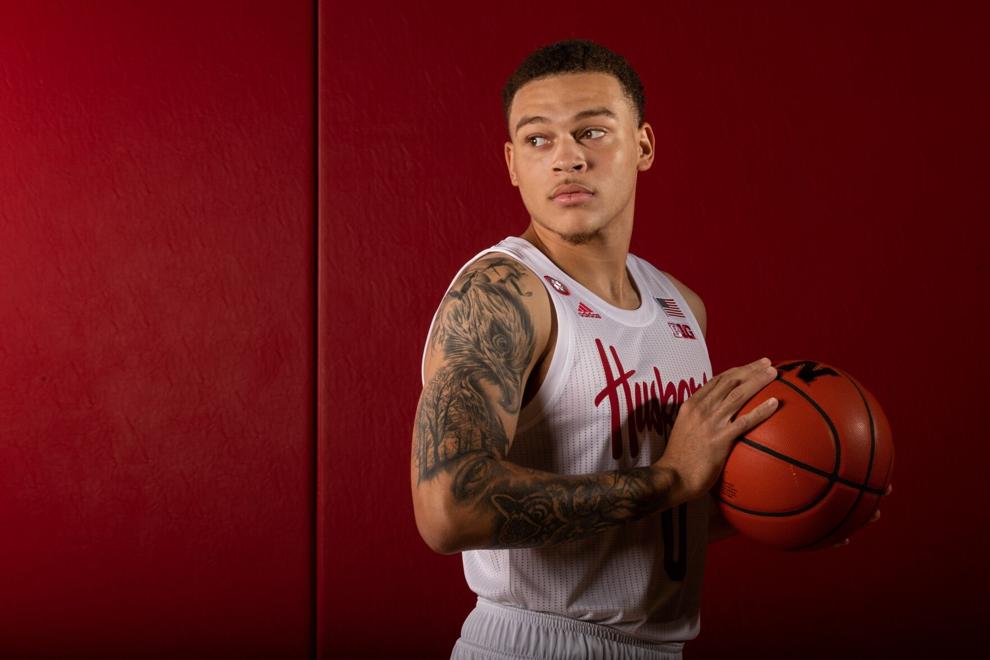 Alonzo Verge Jr.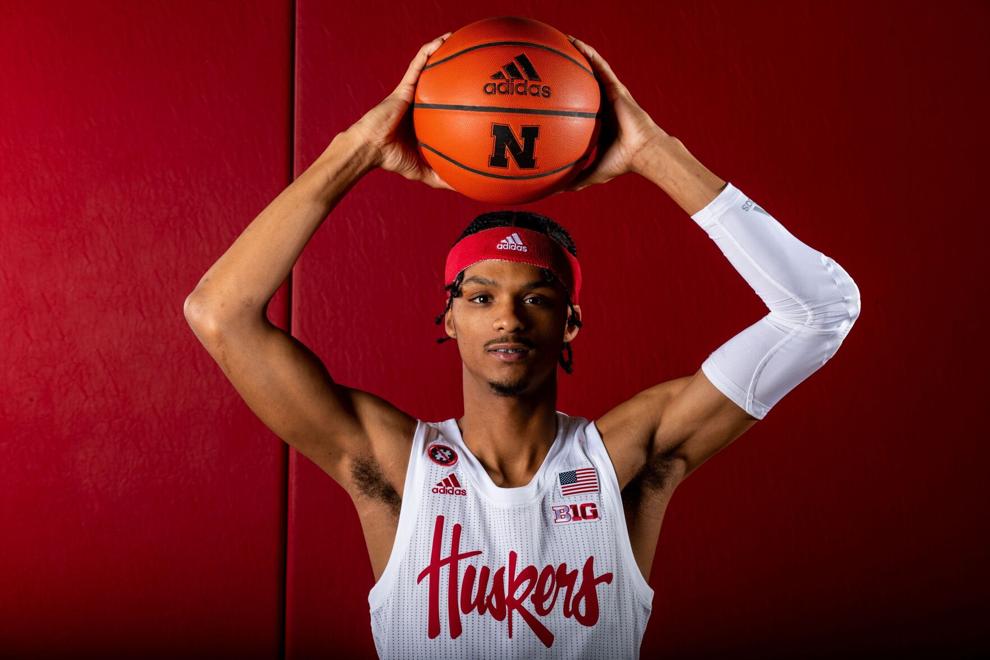 Trey McGowens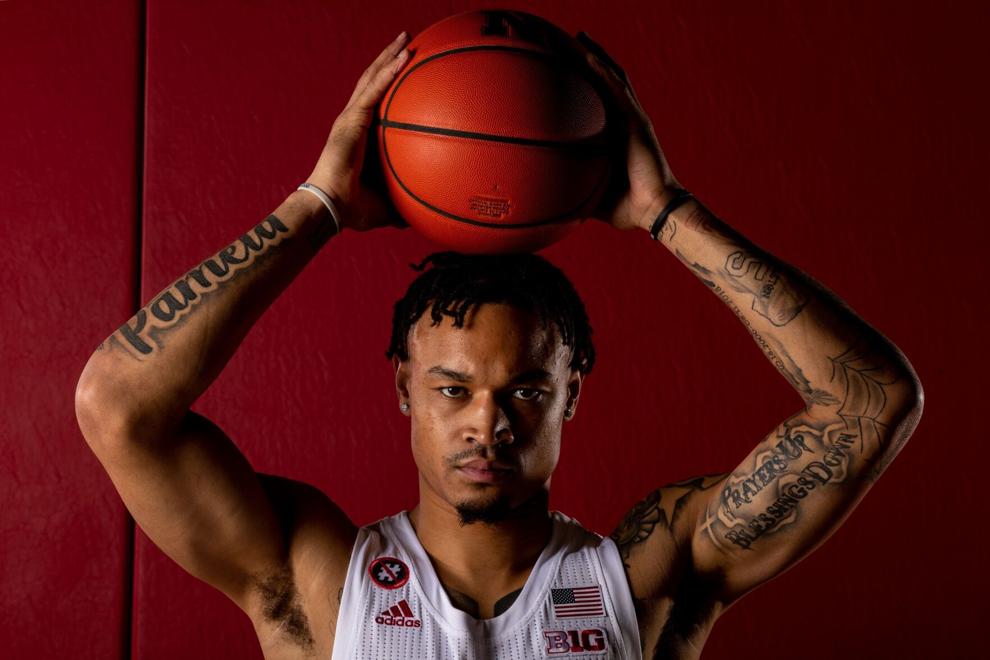 Quaran McPherson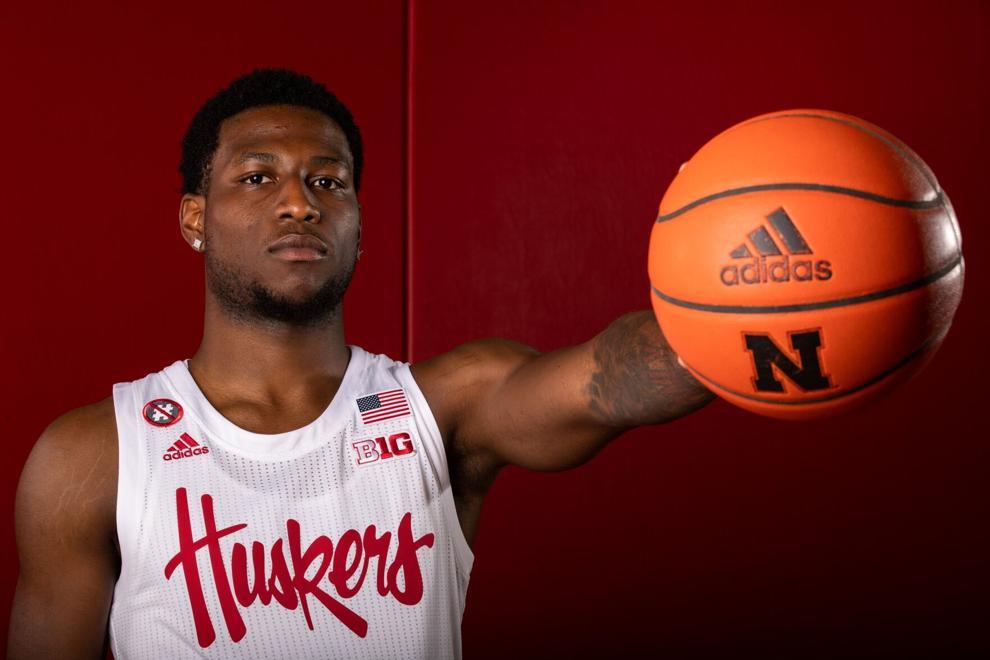 Jackson Cronin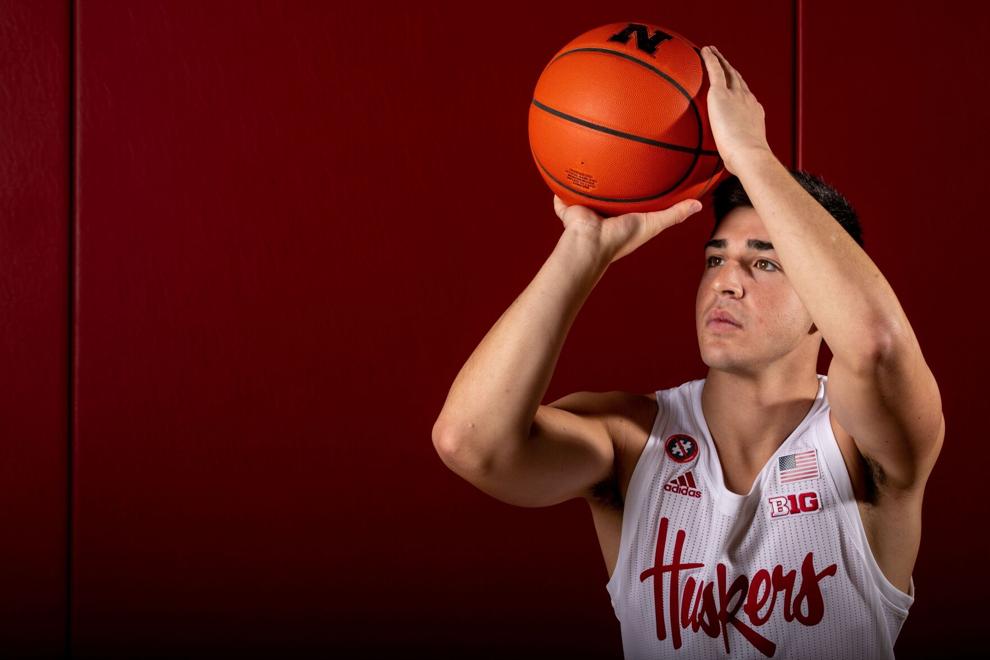 Bryce McGowens
Kobe Webster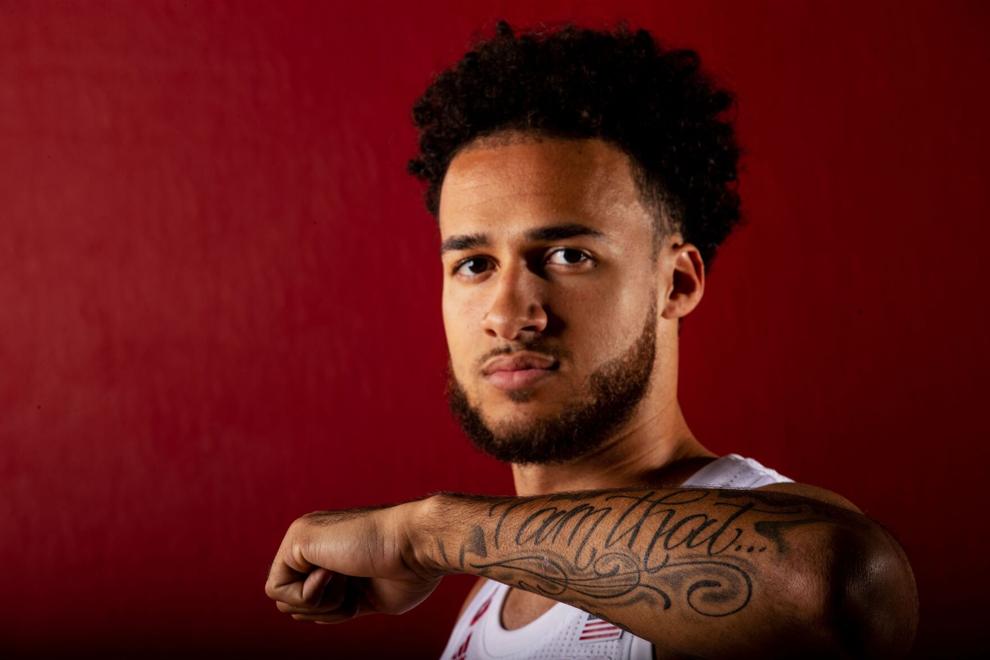 Lat Mayen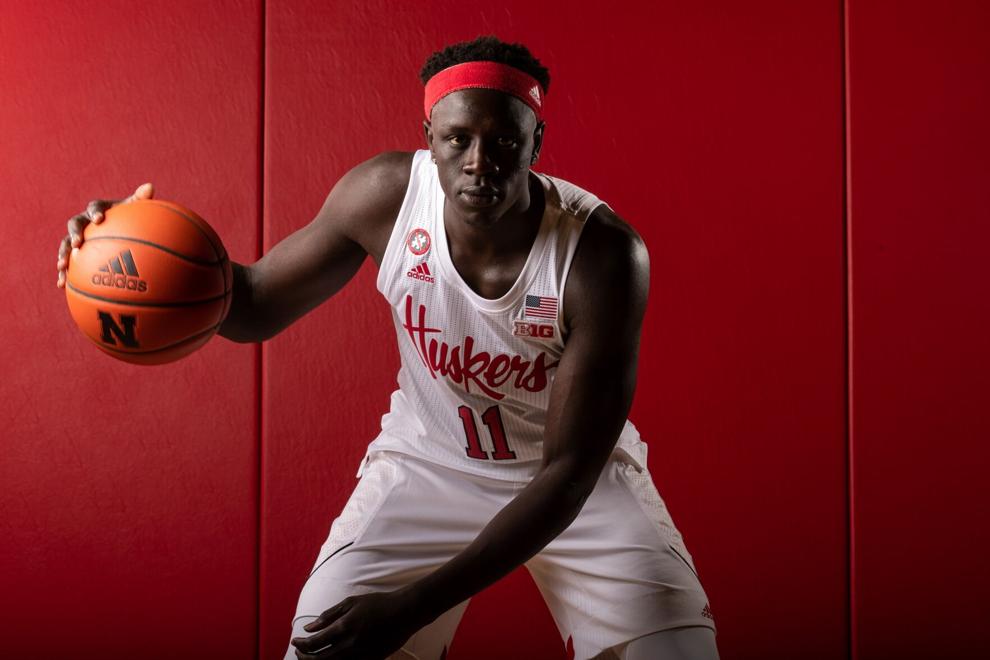 Sam Hoiberg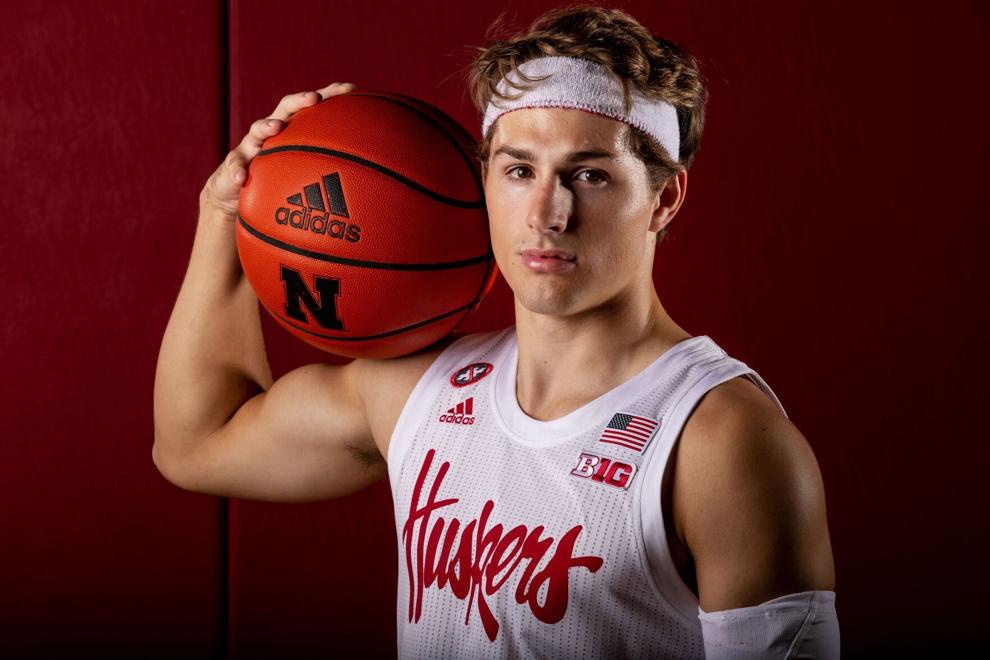 Derrick Walker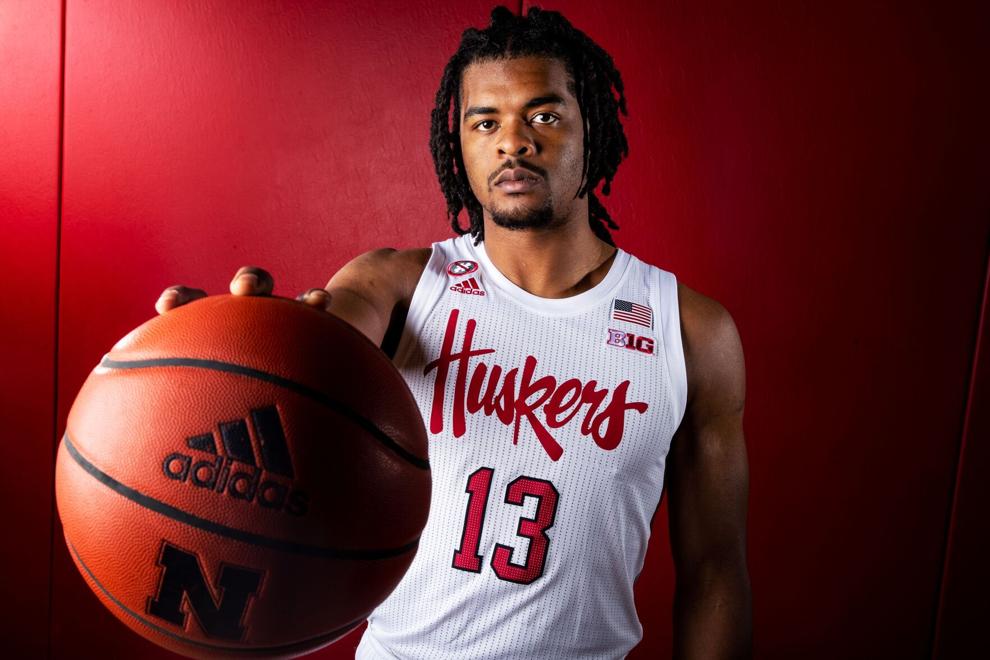 Trevor Lakes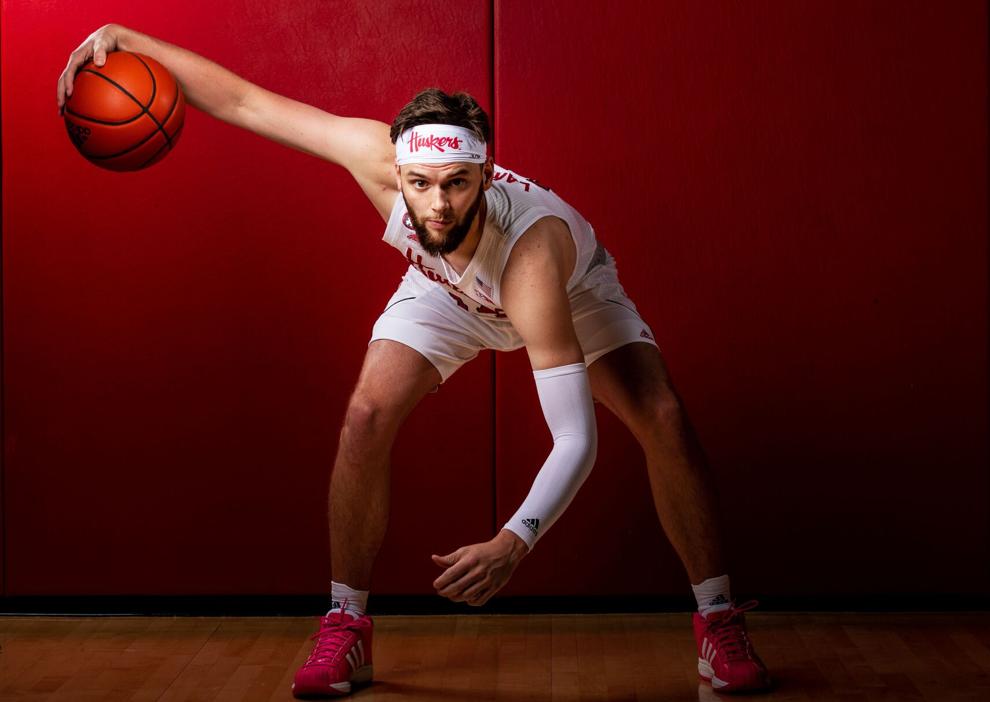 Chris McGraw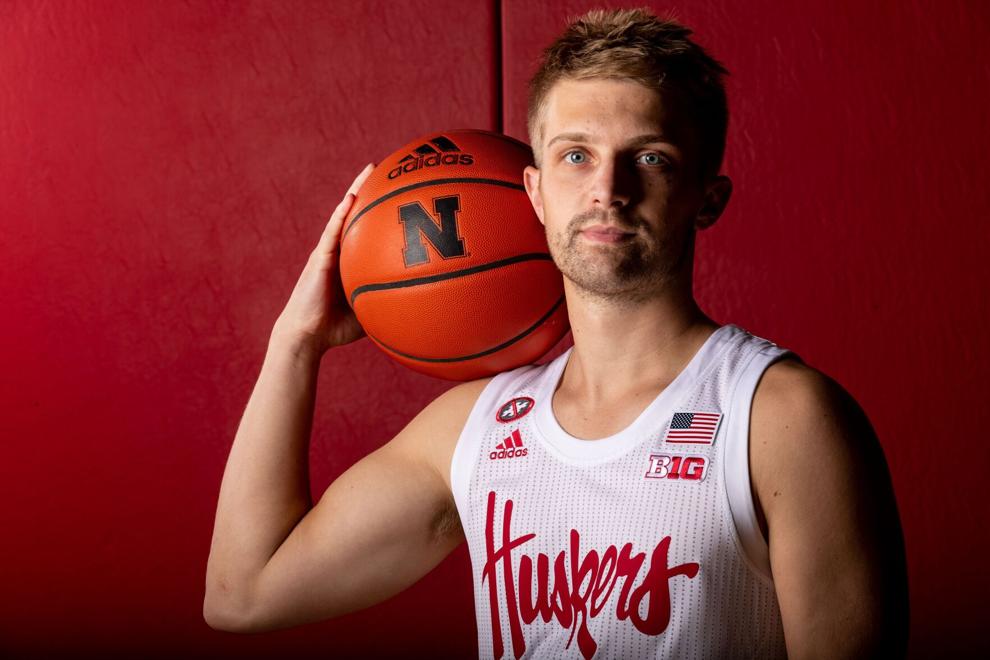 Jace Piatkowski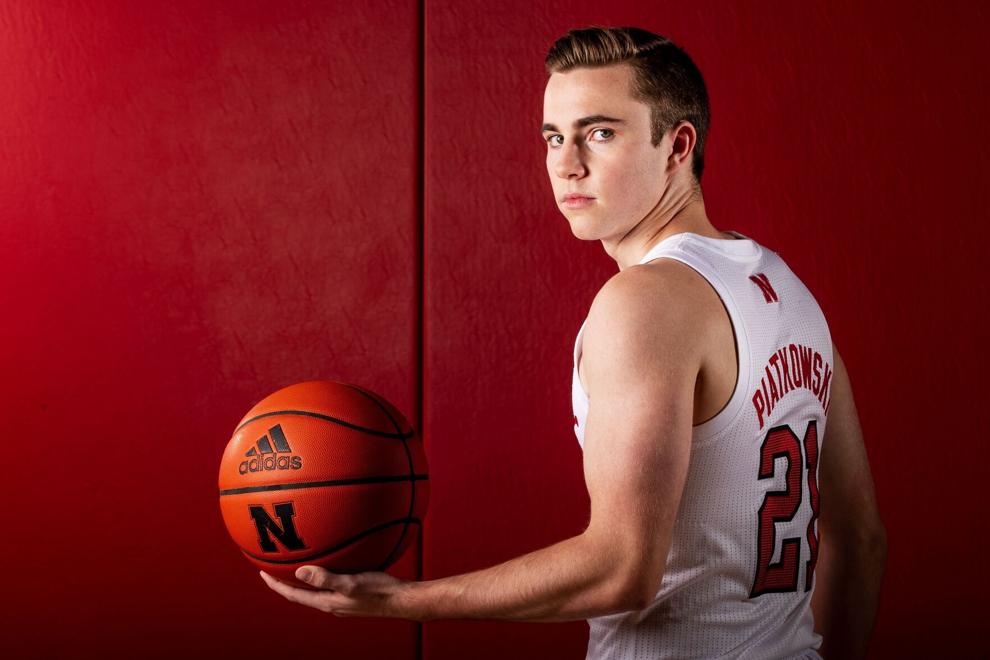 Keon Edwards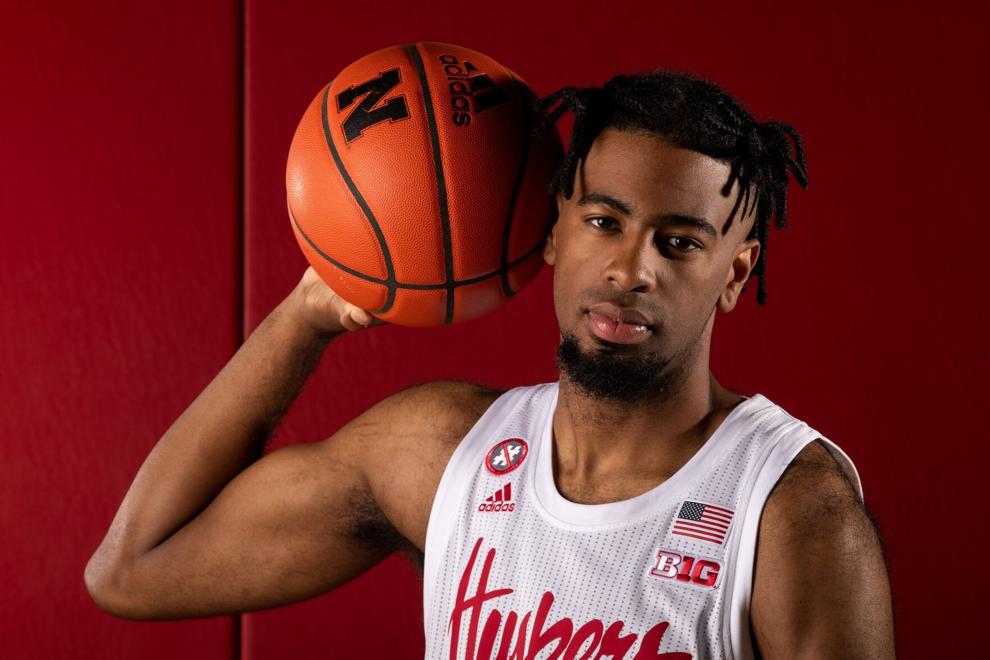 Keisei Tominaga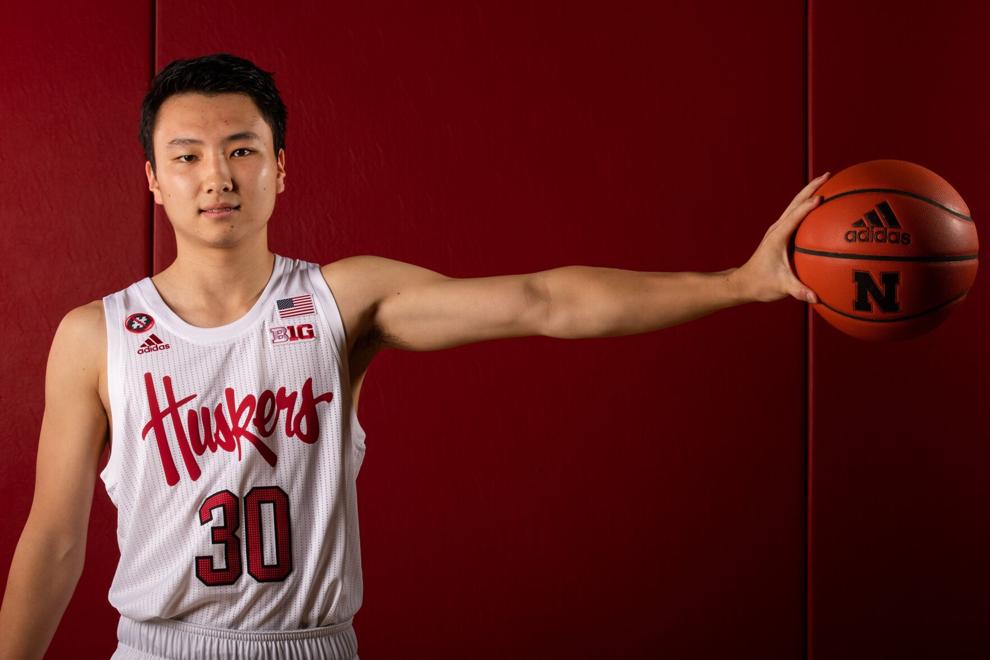 Wilhelm Breidenbach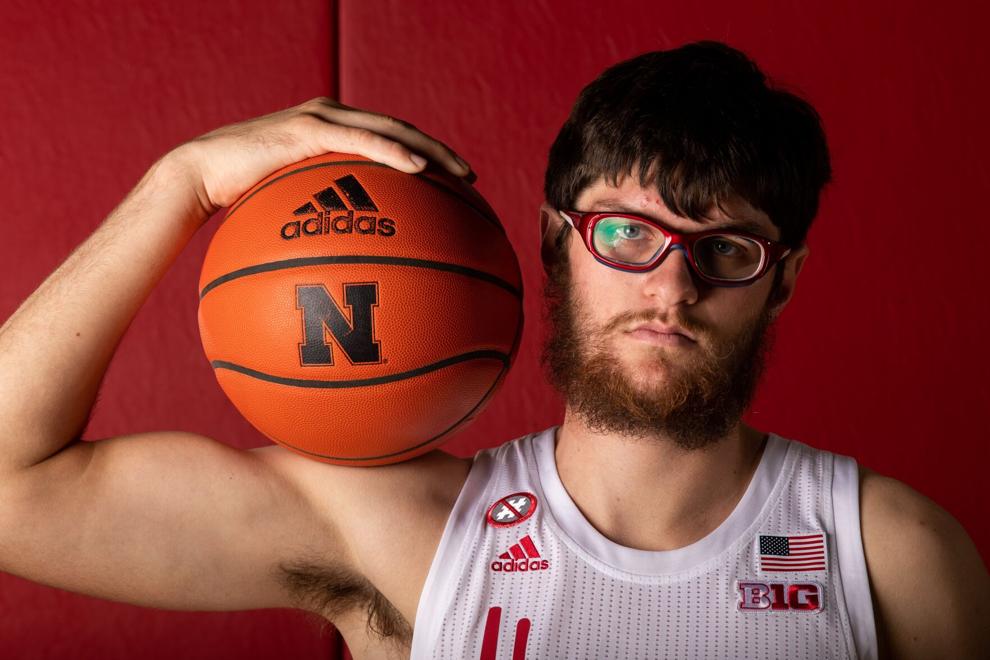 Oleg Kojenets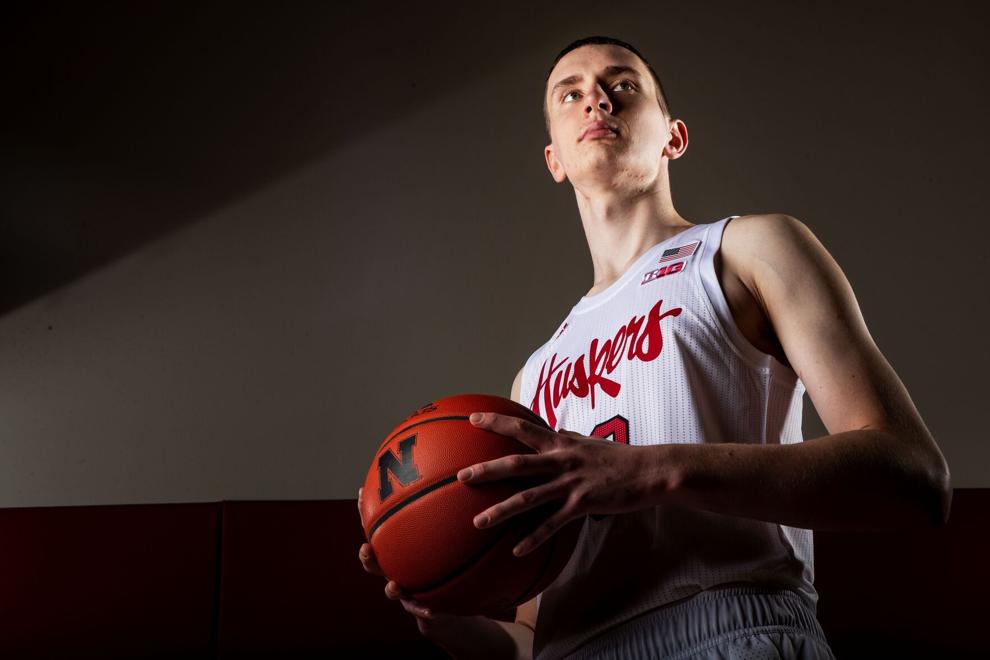 Eduardo Andre