LINCOLN — Remember when it was fun? Even when the results on the field or court weren't exactly what Nebraska athletics wanted, smiles and optimism abounded in the spring of 2019.
New basketball coach Fred Hoiberg, smooth and assured, aced his introductory press conference. In the back of the room stood football coach Scott Frost, who had steered the team through a poor start in 2018 to win four of the last six games. Several months later during the College World Series, Nebraska would add baseball coach Will Bolt, who played during the Huskers' golden era.
Frost. Hoiberg. Bolt. A volleyball team that had come one set from winning its third national title in four years. A soccer team returning a seasoned, veteran squad. Nebraska Athletic Director Bill Moos had made over the athletic department with a long list of new coaching and administrative hires.
"I like the coaches we have," Moos said then. "The ones that are new, the ones that have been here for a while. It's just a really, really good mix."
The future looked bright. Not a blot — much less a pandemic — on the horizon.
Here, one year later, all of college athletics looks like a question mark. But Nebraska athletics — a lifeblood of the state, perhaps our chief cultural export — especially needs optimism, whether it's progress on beating back the virus or beating back Big Ten foes.
Any review of Nebraska's athletics performance has to reasonably start with the fact that many sports — wrestling, gymnastics, softball, baseball, golf and tennis among them — didn't get to finish their seasons because of an unexpected coronavirus pandemic that not only shut down sports in the spring but threatens to do the same this autumn. Husker careers ended, in some cases, without a final chapter written. Nebraska's wrestling team, for example, looked primed for a run at the national title or, at least, a top-three finish at the NCAA championships in Minneapolis.
"It's devastating," Manning said in mid-March, just before the big meet, as the NCAA canceled all of its postseason events. "It's sent a shockwave through our whole country ... it affects a lot of people's lives."
"It was when I was in grade school and you were ordered to get under your desk and cover your head because we were afraid the Russians were going to bomb us — this made me think of that," NU track and field coach Gary Pepin said when sports shut down.
The pandemic wiped out the annual NCAA payment that comes from its basketball tournaments. It ate into NU's revenues — and some of its expenses — during a fiscal year that ended June 30. Shortly before the year ended, Nebraska's athletic department announced a 10% cut to expenses in the department — amounting to millions of dollars — that included several layoffs.
"While many of these necessary changes are difficult, especially those impacting our employees, we hope that they will be the only ones necessary in the months ahead," Moos said in mid-June.
That's the damage done by the coronavirus off the field.
On the field, many of NU's major sports still have considerable work to do. The Husker football team, picked before the season as a Top 25 team and co-favorite for the Big Ten West Division, posted its third straight losing season with a 5-7 campaign full of injuries, off-the-field distractions and close losses that have bedeviled the start of the Frost era. A 31-27 loss at Purdue — which followed a 38-31 loss to Indiana — left Nebraska coaches and players searching for answers as a November wind whipped through a mostly empty Ross-Ade Stadium in West Lafayette, Indiana.
The Hoosier State — best known for hoops — went 2-0 against Husker football.
"The last two games are games we easily could have won, and didn't, for a lot of reasons, and there's stuff we all can do better," Frost said after the Purdue loss. "The guys are hurting right now."
Nebraska rallied late in the year, playing two of its best games right at the end in a 54-7 win over Maryland and a 27-24 loss to Iowa. Still, the loss to the Hawkeyes — the fifth straight in the series — was a final reminder that NU is close to becoming the program it wants to be but far enough away to require more work.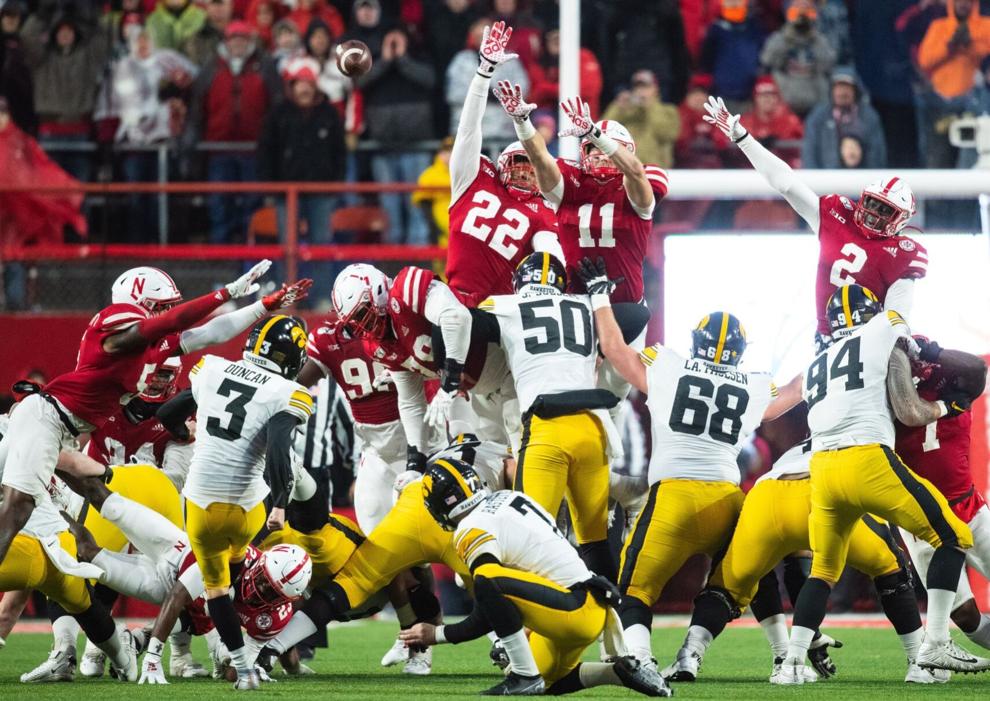 "It's just a mentality and the small things," said quarterback Adrian Martinez, who missed 2½ games in 2019 with a knee injury, then hurt his non-throwing shoulder upon his return at Purdue. "Small things lead to big things, and I think it's easy to say you can point to a few things in this game that would change the outcome, especially late, and I think that's been the case over this year and I think you could say last year, as well."
In Hoiberg's first year, the little things led to big losses. The hits came early — in season-opening defeats to UC Riverside and Southern Utah — and often. Aside from the first triple-double in Husker men's history — logged by guard Cam Mack in a rare win over Purdue — the maiden voyage for Hoiberg's program was stormy. The 7-25 record said that well enough, as did nonsenior departures from six players, including Mack and four more players who started games, from the program whose season ended on the odd note of Hoiberg leaving the bench at the Big Ten tournament to be tested for COVID-19 at an Indianapolis hospital.
Hoiberg had the regular ol' Influenza A.
Nebraska lost its final 17 games of the season by an average of 14.47 points per game.
"I think when things get tough, that's when we see guys start to drop their heads a little bit," Hoiberg said during the long losing streak. "I know it's human nature when you go through struggle like that, especially with as long of a slide as we've had with guys who haven't dealt with that that much. When things are going well, you can see the enthusiasm. We almost get a here-we-go-again mentality when things start to get rough."
The Husker women's basketball team didn't have nearly as many struggles, but a 17-13 record — after an 11-1 start — left the team short of its NCAA tournament goals. A likely NIT berth was canceled by the pandemic, but coach Amy Williams' team lost three key contributors, including Big Ten sixth woman of the year Leigha Brown, and added four transfers shortly thereafter.
The Nebraska soccer program had one of the worst seasons — 4-10-4 — in school history.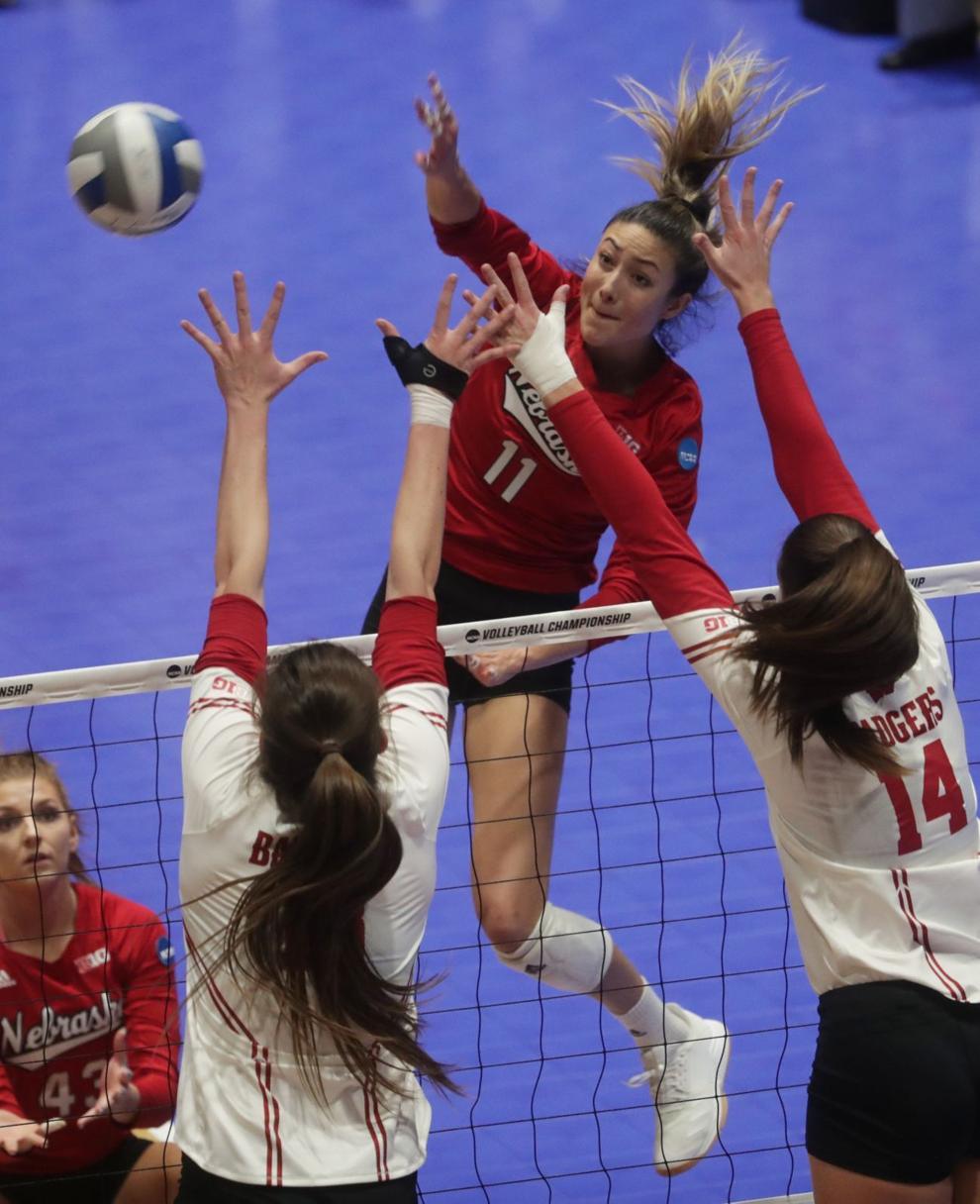 Even the crown jewel of NU athletics — the volleyball team — fell short of the Final Four for the first time since 2014 after it lost a third straight match, in a third straight sweep of sets, to Big Ten rival Wisconsin.
"They beat us fair and square, 3-0, three times," Husker coach John Cook said after the loss.
Add it up and the 2019-20 year in Nebraska athletics was hard almost everywhere, with growing pains on the field and budget cuts off it. Ten years after it voted to join the Big Ten, NU still faces an uphill climb — in sports other than volleyball, track and field, gymnastics and wrestling — in competing against programs with just as much money and facilities that are just as strong as Nebraska's offering.
In football, most Big Ten outlays are even better than Nebraska's still-impressive — but aging — North Stadium/Hawks Championship Center combination. One of the big moments of NU's football season, officially announced during ESPN's first "College GameDay" appearance in 12 years, was the unveiling of a $155 million football project that would put Nebraska back at the top of the facility mountain.
The building, as yet unnamed, is scheduled to open in 2022. But groundbreaking for it was scheduled to start in June 2020.
Because of financial uncertainty surrounding the pandemic, it didn't happen. At the time, Moos wasn't sure when it would. The coronavirus — still roiling in Nebraska and beyond — will make that call.
"If the football season doesn't look like a traditional season," Moos said, "we're out millions and millions upon millions of dollars. Depending on what we're able to do, especially in football, we're going to need every dollar we can find to keep our operation as solvent as possible. We're going to have to make some tough decisions here."
A tough time, all around.
BASEBALL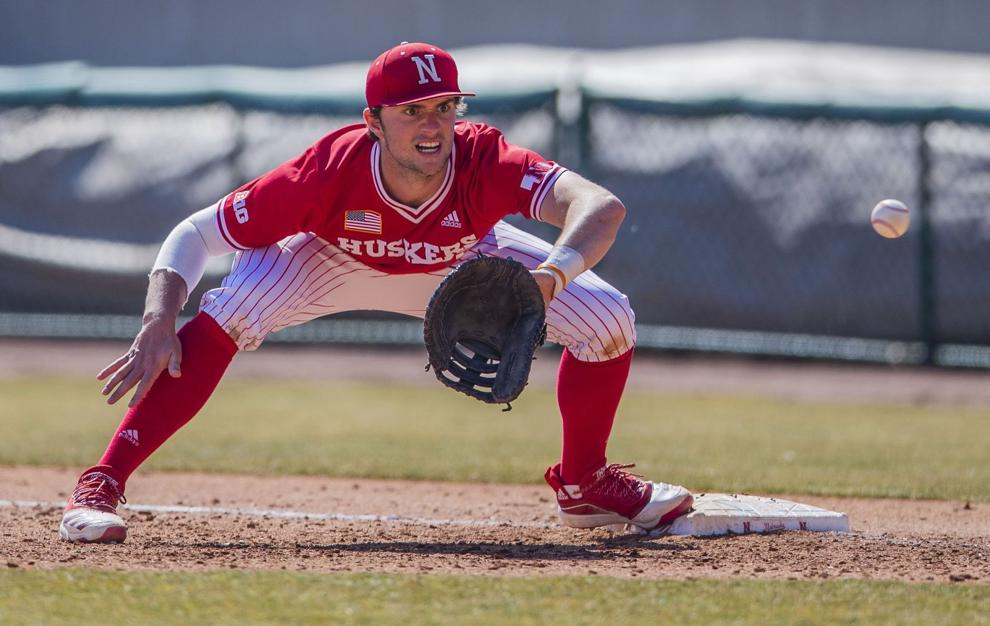 Big Ten regular season, Big Ten tournament: Canceled
Preseason prediction: Contending for the Big Ten and an NCAA regional bid would have been considered overachieving by most prognosticators. National outlets pegged the Huskers to finish as a middle-of-the-pack league team.
How it played out: No one will ever know for sure. Bullpen woes cost NU in multiple come-from-ahead February losses and the team played just 15 games before the coronavirus pandemic wiped out the bulk of the season. Despite finishing with a 7-8 record, coach Will Bolt's first squad won six of its seven home games against less-talented competition and had begun to show signs of establishing pitching roles both starting and in relief. A staff known for developing talent didn't get the chance to show it in 2020.
Success or struggle: Based on a tiny sample size of 15 games? A struggle. Blown late leads cost Nebraska the series at Baylor and the weekend in San Diego. An all-new weekend rotation fizzled out of the gate, too, putting too much pressure on a good-not-great offense.
Standout/star: Here comes the freshman. Leighton Banjoff quickly proved to not only be an asset on defense — making starts in both the infield and outfield as well as at designated hitter — but performed as the team's best offensive weapon. The Ohio native paced NU in batting average (.341), stolen bases (three), slugging percentage (.636) and on-base percentage (.517). His best game aligned with the Huskers' best win, when he finished 4-for-6 with two homers and six RBIs to help topple No. 12 Arizona State on March 1.
Season high: That 18-10 victory over ASU. Nebraska banged out 17 hits and three Huskers homered to rally from an early 5-0 hole. The outcome halted a seven-game losing streak and set the program on course to win six of its last seven contests of the abbreviated spring.
Season low: An 8-7 walk-off loss in 10 innings at Baylor on Feb. 15. Nebraska led 7-6 into the ninth but coughed up single runs in the last two frames. A win would have secured the series on the field of a perennial NCAA qualifier but instead started the snowball rolling on a seven-game skid — NU's longest since 2013.
Trending: Optimistically. While not much can be gleaned from the 2020 season, the staff is set to add 17 newcomers in the fall and will welcome back most key senior contributors for a mulligan next year. Bolt hasn't been shy about aiming to host a regional, which Nebraska hasn't done since 2008. Given the staff's clear recruiting success so far — locking down top in-state talent and working regional and junior college connections — the Huskers should be equipped to meet higher expectations sooner than later.
MEN'S BASKETBALL
Big Ten regular season: 2-18, last out of 14 teams (7-25 overall)
Big Ten tournament: Lost in the first round to Indiana
Preseason prediction: In coach Fred Hoiberg's first season, the general expectation was a .500 overall finish. That was Iowa State's record in Hoiberg's first season in Ames.
How it played out: One of the worst seasons in program history. With a young, inexperienced roster and a brutal Big Ten schedule, Nebraska finished the season with a program-record 17 straight losses. Expectations immediately lowered after the Huskers dropped their first two games to UC Riverside and Southern Utah at home. The 7-25 record is the most losses in a season, the worst winning percentage for the program in 60 years and fewest wins since the 1963-64 season.
Success or struggle: Major struggle. Which is why the entire roster was overhauled immediately after the season for the second straight offseason.
Standout/star: Cam Mack became the first player in men's program history to record a triple-double. On Dec. 15 against Purdue, Mack scored 11 points, dished out 12 assists and snagged 10 rebounds. His final rebound came in the final minutes of a 70-56 upset win over Purdue. Mack finished the season averaging 12 points, 6.4 assists and 4.5 rebounds per game. His 179 assists ties for third in program history for assists in a season, and his 6.4 average is third in assists per game. Mack's production dropped off in the latter half of the season and he missed the final six games due to suspensions. He's no longer with the program.
Season high: A 76-70 surprise win over Iowa on Jan. 7. Nebraska kept Luka Garza in check, held the Hawkeyes to 4 of 33 from behind the arc and had five players in double digits, including 17 points from Thorir Thorbjarnarson.
Season low: On March 1, Nebraska went 8 of 30 from the foul line and lost in overtime to second-to-last place Northwestern at home. The Huskers missed 14 free throws that would've either tied the game or given the Huskers the lead, including three at the end of the first half and two at the end of overtime.
Trending: Up. Nebraska brought in seven players in the 2020 class, four of whom have played Division I basketball elsewhere. The roster next season should be significantly more experienced, significantly taller and much more mature. Three sit-out transfers from last year — Derrick Walker, Shamiel Stevenson and Dalano Banton — will join junior college's leading scorer Teddy Allen, 6-foot-9 stretch 4 junior college transfer Lat Mayen and three-year starter and graduate transfer Kobe Webster. The roster may have growing pains, but if they collectively become familiar with the scheme and each other, next season might actually end up closer to .500, with a potentially bright future should the core stick around.
WOMEN'S BASKETBALL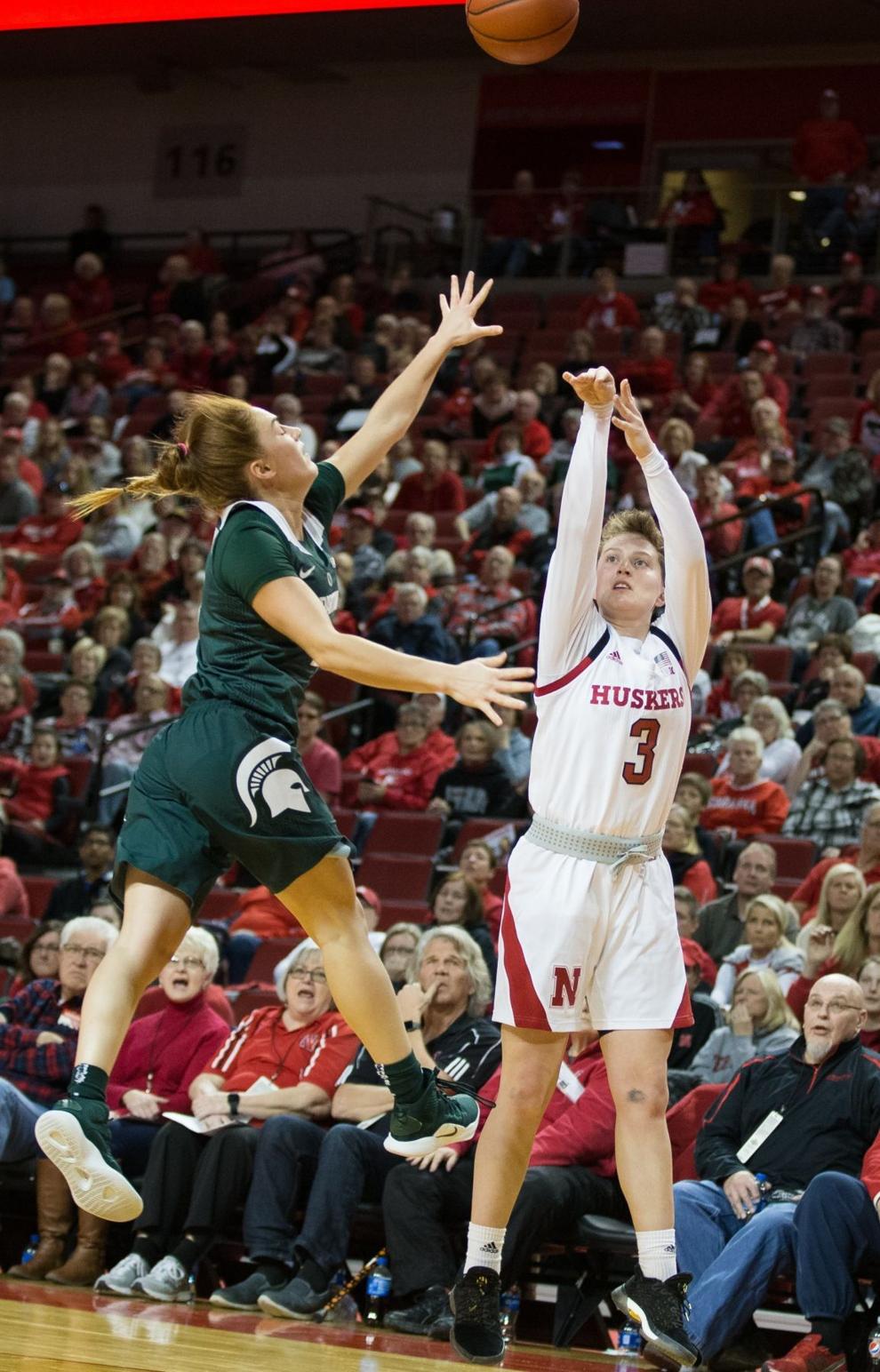 Big Ten regular season: 7-11, 10th (17-13 overall)
Big Ten tournament: Lost to Michigan in the second round
Preseason prediction: Nebraska was projected to make the NCAA Tournament or, at the very least, be right on the bubble of it after a disappointing 2018-2019 season.
How it played out: The Huskers' season started so well, with an 11-1 record that included wins over Duke and Iowa. Nebraska looked poised to make a run at the Big Ten title. But the league slate featured one gut-punch loss after another, starting with a 78-70 overtime loss at Michigan State. Including the Big Ten tournament, seven of NU's 11 league losses were by eight or fewer points. In that way, it mirrored the previous year, when Nebraska just couldn't make the clutch plays down the stretch against good league teams. After the year, the Huskers had significant roster turnover, with two starters — Leigha Brown and Ashtyn Veerbeek — transferring out along with reserve Kayla Mershon. Brown's departure to Michigan was a stunner. NU had not expected it.
Success or struggle: A frustration. Although Nebraska likely would have made the NIT, and perhaps even received a home game, the NCAA Tournament was the proper goal and the Huskers weren't headed there.
Standout/star: While center Kate Cain set the school record for career blocks, Brown, the Big Ten's sixth player of the year, was Nebraska's steadiest player. She didn't start, but she led the team with 14.4 points per game, getting to the free throw line more than five times per game. Nebraska relied more on Brown's scoring than maybe it would have liked after a season-ending hip surgery for Taylor Kissinger, but she was one of the toughest players on the team.
Season high: The win over Duke, which doubled as Kissinger's final game of the season. She hit six 3-pointers in the win and Nebraska needed every one of them.
Season low: An 80-74 overtime loss to Ohio State in which Nebraska blew a 15-point halftime lead and, even worse, blew it in a manner that was emotionally painful to watch, hitting 6 of 38 shots over the final 25 minutes of the game. OSU, not particularly interested in winning the game, basically fell into it despite missing 59 shots.
Trending: Presuming there's a season, much will depend on the health and consistency of Kissinger, who's probably the most talented player on the team when she's full-go. Cain returns, as does hard-driving guard Sam Haiby. NU added four transfers for the 2020-2021 season, only two of whom — Salt Lake City Community College guard Ashley Scoggin and California transfer MiCole Cayton — are likely to be eligible. The chemistry should be better, though. Nebraska was missing something last season in terms of positivity.
FOOTBALL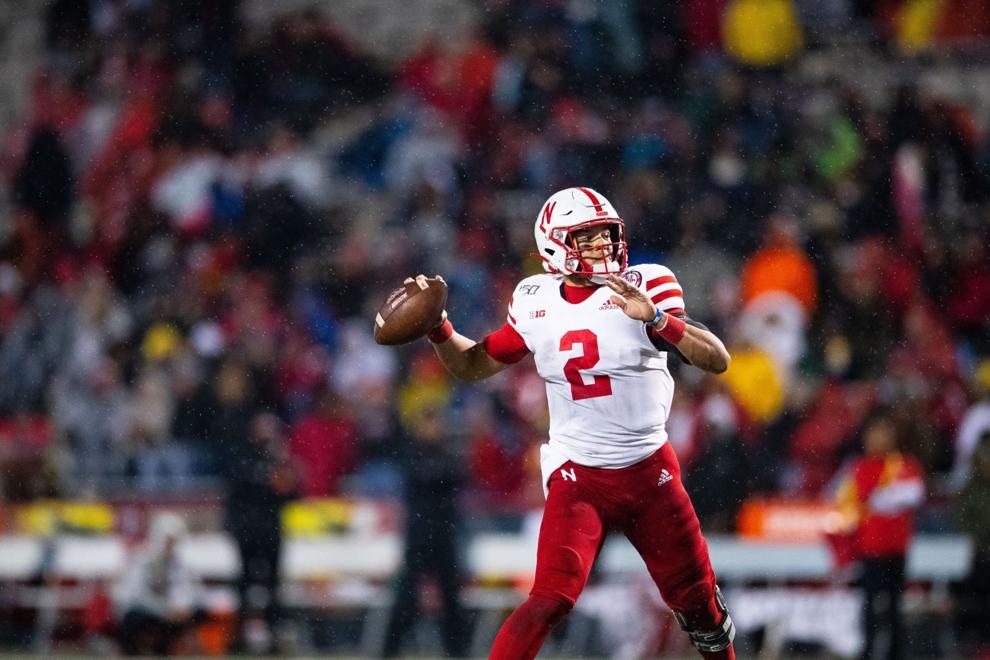 Big Ten regular season: 3-6, tied for fifth in the West (5-7 overall)
Preseason prediction: Nebraska was picked as a co-favorite in the Big Ten West.
How it played out: As messy and disappointing a season as Nebraska has had in some time. Yes, coach Scott Frost was still cleaning up the mess left by previous coaches and administrators, but he had a friendly schedule where eight wins seemed easily doable, and NU's five wins didn't come close to satisfying. The Huskers were whipped by Ohio State and Minnesota, but losses to Colorado, Indiana and Purdue stung the most, because Nebraska had as much — and maybe more — talent than all three. Distractions (like Maurice Washington being removed from the team and two other players being arrested and eventually charged in a sexual assault case) and injuries (to quarterback Adrian Martinez) didn't help. Receivers couldn't get open. NU's pass rush didn't get home very much. No bowl. Few smiles.
Success or struggle: A struggle and a grumble. Nebraska fans who were confident headed into the season had no idea what to think by season's end.
Standout/star: Khalil Davis had a strong senior season that he eventually parlayed into a NFL draft pick. His brother Carlos was picked in the NFL draft, too. True freshman offensive weapon Wan'Dale Robinson flashed brightly when healthy.
Season high: The comeback win at Illinois showed Martinez at his freewheeling best as NU erased a 14-point halftime deficit for a 42-38 win.
Season low: The loss at Purdue, which finished the season 4-8, was deeply disappointing, but blowing a 17-0 halftime lead at Colorado, where half of the fans were clad in red, stuck with the Huskers a long time. It's a game Nebraska couldn't believe it lost.
Trending: Up, even if 2020 is a strange year and Nebraska doesn't end up winning a bunch of games. Frost likes the chemistry on his team, the pressure is off because of the pandemic, and you'll see the Huskers, in the third year of a system, play with more confidence and cohesion. New offensive coordinator Matt Lubick will help. He's a good, clear communicator.
SOCCER
Big Ten regular season: 3-6-2, tied for eighth (4-10-4 overall)
Postseason: Did not qualify for Big Ten tournament
Preseason prediction: Coming off a 9-7-5 season with plenty of senior leadership, including goalkeeper Aubrei Corder, it was reasonable to expect Nebraska might compete for a NCAA tournament berth. NU scheduled a rigorous non-conference schedule accordingly.
How it played out: The Huskers scored 12 goals in 18 games. That won't win you much, and it didn't. NU played eight NCAA tournament teams and finished 0-7-1 against them, scoring two goals in those eight games. Nebraska missed the conference tournament for the first time since 2015.
Success or struggle: Struggle. It was one of the worst seasons in school history.
Standout/star: Outgoing seniors Brenna Ochoa and Sinclaire Miramontez were named second-team All-Big Ten.
Trending: Down. Presuming there is a 2020 season, Nebraska will be young, breaking in a new goalie, and facing genuine questions about program direction. Once a jewel in Nebraska's athletic department, the program has receded in its profile despite having terrific facilities. There isn't much excitement for it or around it. NU women's soccer needs a jolt of enthusiasm and confidence.
VOLLEYBALL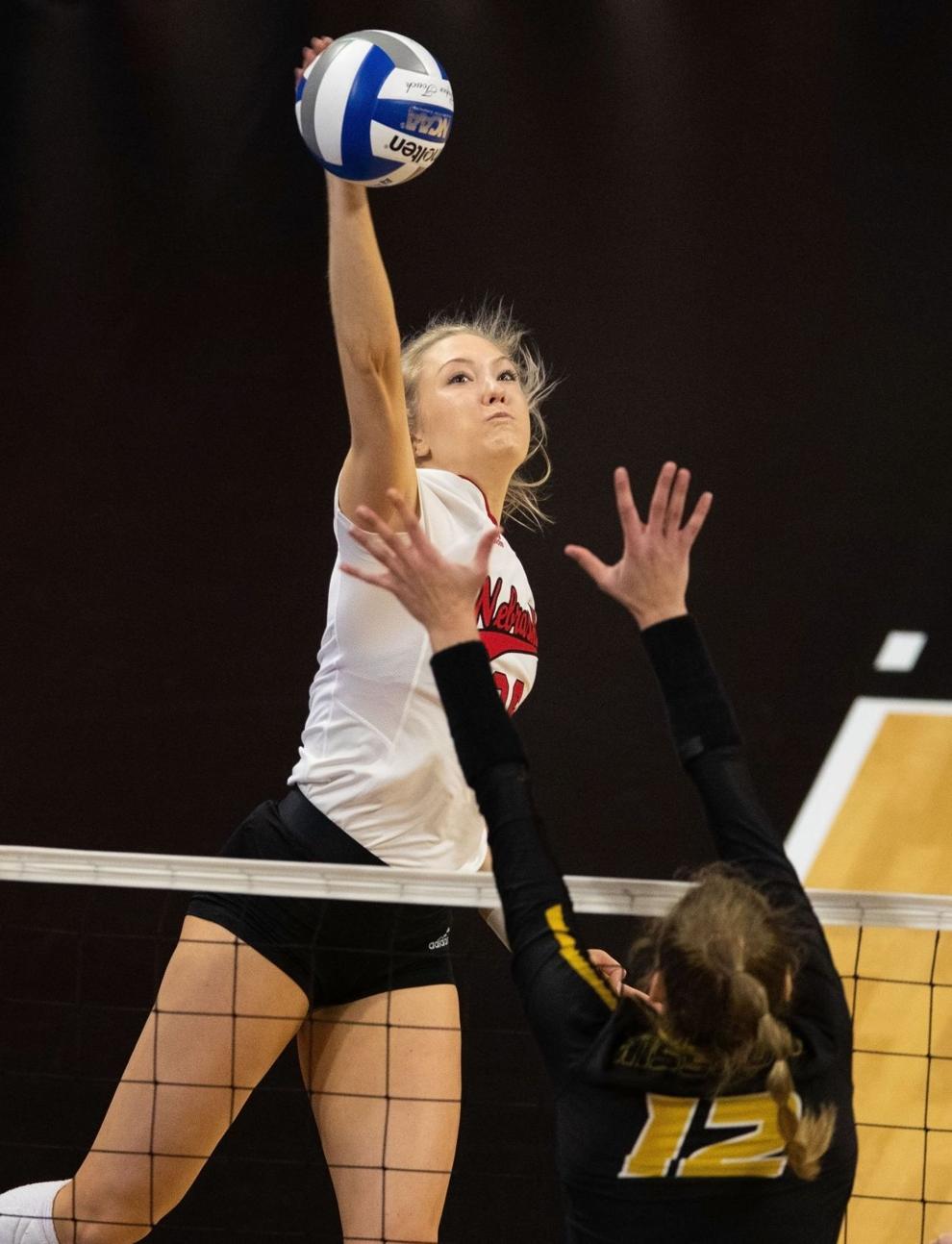 Big Ten regular season: 17-3, tied for second (28-5 overall)
NCAA tournament: 3-1 (quarterfinals)
Preseason prediction: Voted No. 2 in the AVCA preseason coaches poll, with one first-place vote. Was coming off a five-set loss in the NCAA title match in 2018 and returning multiple starters.
How it played out: The Huskers were their usual dominant selves for much of the season, posting 16 sweeps and advancing to an eighth straight NCAA regional final. All three of their first-team All-Big Ten honorees were non-seniors — setter Nicklin Hames, middle blocker Lauren Stivrins and outside hitter Lexi Sun — and hitter Madi Kubik earned the league's freshman of the year nod. NU earned the No. 5 seed in the postseason and essentially fulfilled that label, with the program's bid for a fifth straight Final Four appearance coming up a match short.
Success or struggle: Read that Final Four stat again. By Big Red's own sky-high standard, 2019 wasn't a season for the scrapbooks despite a result that most schools dream about. Nebraska perhaps hit a ceiling more than it "struggled."
Standout/star: As deep as Nebraska's lineup was, nobody did more in more places than Sun. The 6-foot-2 junior logged nearly 100 more kills than any teammate and her 3.53 kills per set ranked eight among all Big Ten hitters in conference play. Sun, an all-around player, also collected more digs (2.45/set) than any other top league swinger and was a presence at the net defensively (74 total blocks). If the Huskers needed something good to happen, the veteran consistently rose to the occasion.
Season high: Coming off an emotional stretch mourning the death of graduate manager Dane Leclair, the eighth-ranked Huskers fought past No. 7 Penn State in five sets at the Devaney Center to secure their first top-10 victory of the season. It was a total team win — Sun blasted 20 kills and the defense held Penn State to a .166 hitting percentage
Season low: On the court, it was being swept in all three matches against Wisconsin. That included the regional final, when NU hit a season-low .062 in straight sets. For a Nebraska program that prides itself on always competing for conference and national titles, it was clearly a tier below the Badgers in 2019.
Trending: With its entire starting lineup back and the NCAA Final Four in Omaha this year, the Huskers want a season — of any kind — to happen in the coming months. Experience at every position should give it an advantage over teams that are reloading, and depth of talent means it can win in a variety of ways. In short, just another ho-hum year as a national contender for coach John Cook and his squad.
WRESTLING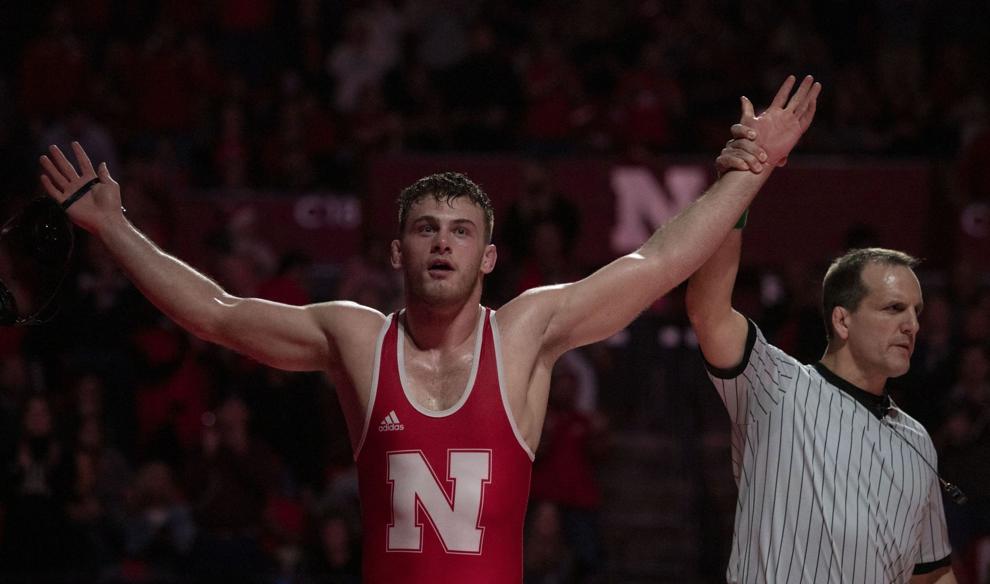 Big Ten regular season: 6-3 (11-3 overall)
Big Ten tournament: Second (program's best finish since joining the conference)
Preseason prediction: Ranked fifth nationally in the preseason poll
How it played out: NU returned seven starters, including four All-Americans. Only two of the returners were seniors. And Mark Manning's team was peaking as the calendar turned to March. After dropping their first three league duals in January, including back-to-back weekends to No. 1 Iowa and No. 2 Penn State, the Huskers won their final six duals — four over ranked opponents. Then at the Big Ten tournament, NU used its depth to finish behind only Iowa and beat third-place Ohio State by 20 points. NU had no individual champions, but six of its 10 wrestlers were in the top three in their weight classes — Eric Schultz (second at 197 pounds), CJ Red (third at 141), Collin Purinton (third at 149), Peyton Robb (third at 157), Isaiah White (third at 165) and Taylor Venz (third at 184). With that depth, Manning thought his team would be among the national title contenders, but the championships were canceled by the coronavirus pandemic.
Success or struggle: Success. Besides its strong finish to the season, the Huskers also won the 32-team Cliff Keen Invitational in December as White won his weight class. Throughout the season, NU's lineup was blended with experience and three freshmen — Alex Thomsen (125), Ridge Lovitt (133) and Robb.
Standout/star: In his third year as a starter, Schultz took a huge leap forward as a junior, going 23-4 at 197 pounds. He led the team in dual record (13-1), dual points (52) and dual takedowns (73 while yielding five). His two losses late in the season were to top-ranked Kollin Moore of Ohio State.
Season high: Nebraska's 19-14 home win over No. 3 Ohio State on Feb. 2, which was the program's first win over a top-three opponent since 2008. The decision came down to the final match as White faced Ethan Smith. White injured his ankle in the first period and trailed 4-3 with 10 seconds left when he threw Smith to his back and pinned him with two seconds left.
Season low: A 25-18 loss at Wisconsin to start the league schedule. Nebraska lost the first four matches to dig a 19-0 hole, rallied to within 22-18 with one match left but weren't able to complete the comeback. Wisconsin was a solid team, finishing the season ranked 14th.
Trending: Up. While the program was disappointed not having a chance to see where it would finish at nationals, it was clearly one of the top teams in the nation's best wrestling conference. Seven starters are projected to return, including three four-year starters — Red, Venz and Schultz.
WOMEN'S TRACK AND FIELD
Big Ten indoor championships: 10th
Big Ten outdoor championships: Canceled
How it played out: The Huskers had five individual Big Ten champions in 2019 — and lost all five of them. As a result, NU finished 10th at the Big Ten indoor championships, which was the worst conference indoor finish in program history.
Success or struggle: With a young team, the Husker women took a step back, but they still finished with an All-American (Kristina Insingo) and a conference champion (Ieva Turke).
Standout/star: Insingo finished 11th in the shot put at the Big Ten championships, but her throw of 55-0 at the Frank Sevigne Husker Invitational was the fourth best in NU history and had her seeded 15th for the NCAA championships.
Season high: Turke won the Big Ten indoor title in the triple jump with a leap of 42-11 and also took silver in the long jump at 19-11. She scored 18 of the Huskers' 35.5 points at the conference meet.
Season low: An injury to Petra Luteran, a past Big Ten runner-up and NCAA qualifier in the high jump, didn't help the Huskers' chances at the conference championships.
Trending: The Husker women had 33 freshmen on the roster, including former Council Bluffs Abraham Lincoln star Darby Thomas, who finished right behind Turke in the long jump at the Big Ten meet.
MEN'S TRACK AND FIELD
Big Ten indoor championships: Fourth
Big Ten outdoor championships: Canceled
How it played out: One year after winning the Big Ten indoor title, the Husker men finished fourth behind conference titles from Alencar Pereira in the weight throw and Brent Wetovick in the 600 meters. Wetovick ran in the 600 three times during the season and won all three races.
Success or struggle: Three Huskers were named indoor All-Americans: Pereira, George Kusche and Burger Lambrechts. Pereira was seeded 10th for the NCAA indoor championships, while Kusche (mile) and Lambrechts (shot put) were seeded 11th.
Standout/star: Pereira, who was set to be NU's highest-seeded athlete at nationals after winning the Big Ten weight throw title with a school-record toss of 72-6¼.
Season high: Kusche broke his own school marks in both the mile and the 3,000 meters, in which he also qualified for nationals. He ran the mile in 3:57.93 at the Washington Invitational, then shattered his record in the 3,000 by more than six seconds with a time of 7:50.93 at the Frank Sevigne Husker Invitational.
Season low: The fourth-place finish did tie the Husker men's worst result at the conference indoor meet since NU joined the Big Ten — though, more than anything, that's just an indicator of the strength of coach Gary Pepin's program.
Trending: Several top performers — including Pereira, Kusche, Lambrechts, Wetovick, Big Ten triple jump bronze medalist Terrol Wilson and past conference high jump champ Mayson Conner — are slated to return.
WOMEN'S GOLF
Big Ten championships: Canceled
Trending: Senior Kate Smith, who holds NU's career record with a 73.45 stroke average, won the Big Ten's Mary Fossum Award for the best stroke average relative to par among all conference golfers last season. She will return for an extra year of eligibility after becoming NU's first first-team All-Big Ten honoree since 2012.
MEN'S GOLF
Big Ten championships: Canceled
Trending: For the second straight year, the Huskers pulled off a pair of upsets to advance to the semifinals of the Big Ten match play, where they matched their highest finish ever of fourth place. Scoring leader Tanner Owen, who lost much of his senior season to the coronavirus pandemic, will return next year.
Sign up for Big Red Today news alerts
Get a daily Husker news roundup, recruiting updates and breaking news in your inbox.
WOMEN'S TENNIS
Big Ten tournament: Canceled
Trending: Led by seniors Claire Reifeis and Hayley Haakenstad and a talented group of freshmen, the Huskers were 11-4, ranked No. 51 in the nation and eyeing an NCAA tournament berth when the season ended. Reifeis and Haakenstad will be back, as will the freshmen, who made up the nation's No. 14 recruiting class in 2019.
MEN'S TENNIS
Big Ten tournament: Canceled
Trending: The Huskers were 2-10 with a young team — only one player was older than a sophomore — in coach Sean Maymi's second season. In the offseason, the program added Brandon Perez, a transfer who excelled in doubles at Virginia Tech, and Nic Wiedenhorn, a former under-16 champion in Germany.
WOMEN'S GYMNASTICS
Big Ten championships: Canceled
Trending: The Huskers were 8-4, including 7-2 in the Big Ten, when the season ended. They had three All-Big Ten first-team selections — Taylor Houchin, Sierra Hassel and Adnerys De Jesus — but none will return. Kylie Piringer, a second-team pick as a freshman, recorded three scores of 9.90 on floor exercise.
MEN'S GYMNASTICS
Big Ten championships: Canceled
Trending: After finishing third in the nation in 2019, the Husker men went 7-2 in dual meets in 2020 and ended up at No. 4 in the national rankings. NU had four gymnasts win multiple event titles: Charlie Giles (pommel horse, vault), Jake Bonnay (floor, parallel bars), Evan Hymanson (parallel bars, high bar) and Evan Kriley (all-around, vault). All will be back next season.
CROSS COUNTRY
Big Ten championships: Men sixth, women 10th
Trending: The men's finish was their highest at a conference meet since 2010. They were led by sophomore George Kusche, who finished as the Big Ten runner-up and became the first men's runner to represent NU at the NCAA championships in consecutive seasons since James Bowler in 2001 and 2002.
SWIMMING AND DIVING
Big Ten championships: 10th
Trending: The Huskers had four qualifiers for the NCAA championships, their most since 2000. The NCAA meet was canceled, but Autumn Haebig (200-yard freestyle), Madison Coughlen (200 butterfly), Audrey Coffey (1,650 freestyle) and Sara Troyer (3-meter dive) will return next season — as will three-time All-America diver Abi Knapton, who redshirted in 2020.
RIFLE
Great America Rifle Conference championships: Fourth
Trending: Coach Rachel Martin, a former All-American at NU, led the Huskers to an NCAA championships berth in her first season. Emily Cheramie won the conference title in smallbore, while she and Elena Flake each tied the highest air rifle score in school history. Flake, Hana Musser and Macey Way were All-Americans. All will be back.
BOWLING
NCAA championships: Canceled
Trending: The Huskers finished No. 3 in the national rankings in Paul Klempa's first season as coach. Senior Raquel Orozco was named the Division I player of the year and was selected as a first-team All-American for the third time. NU's top returner will be Cassidy Ray, an All-America honorable mention whose average pinfall was 201.1.
Compiled by Evan Bland, Chris Heady, Sam McKewon, Gene Schinzel and Zach Tegler
---
Meet the Nebraska football coaching staff
Meet the Nebraska football coaching staff
Scott Frost, head coach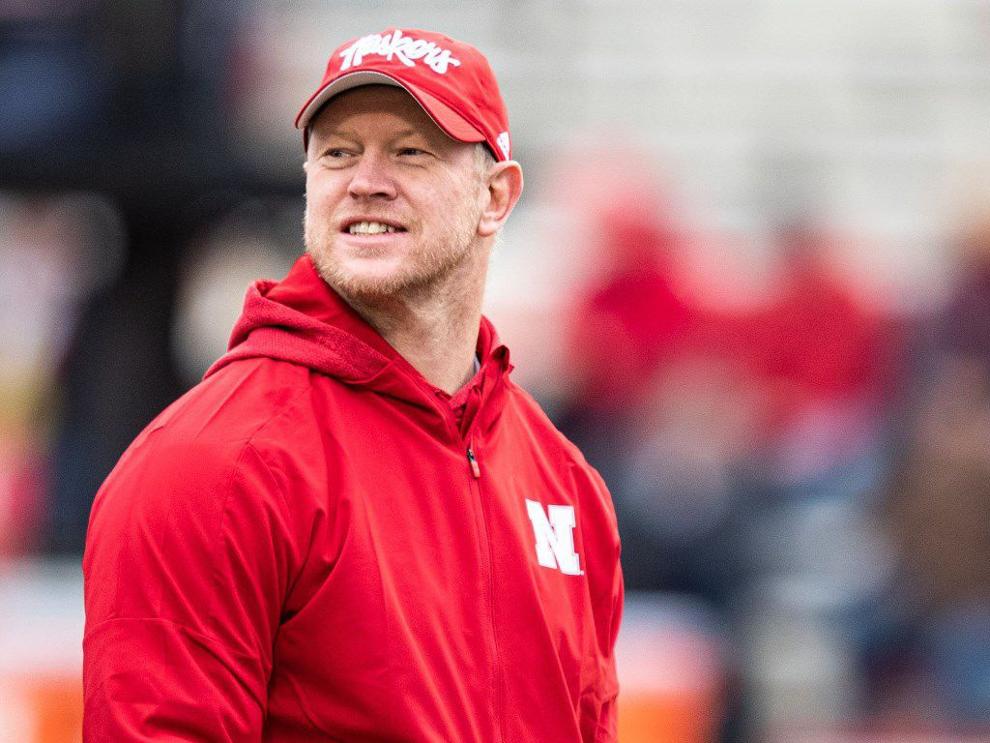 Matt Lubick, offensive coordinator and wide receivers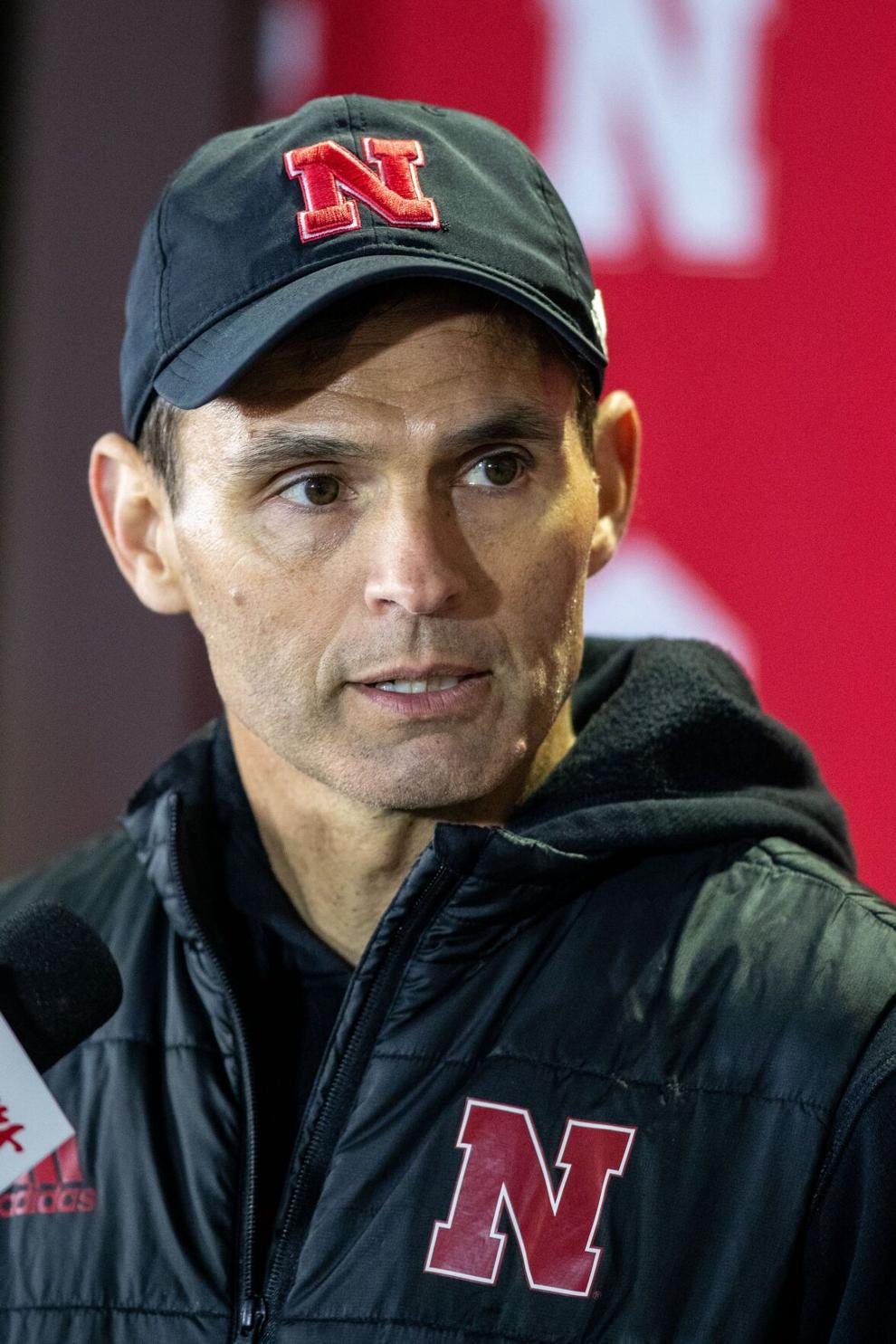 Erik Chinander, defensive coordinator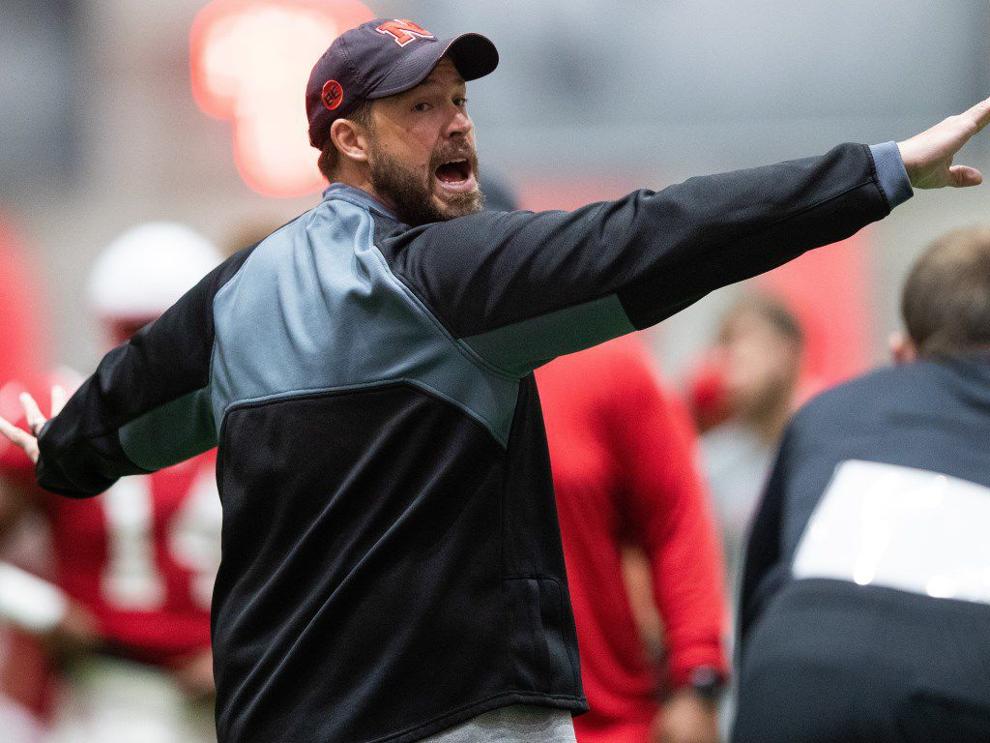 Mario Verduzco, quarterbacks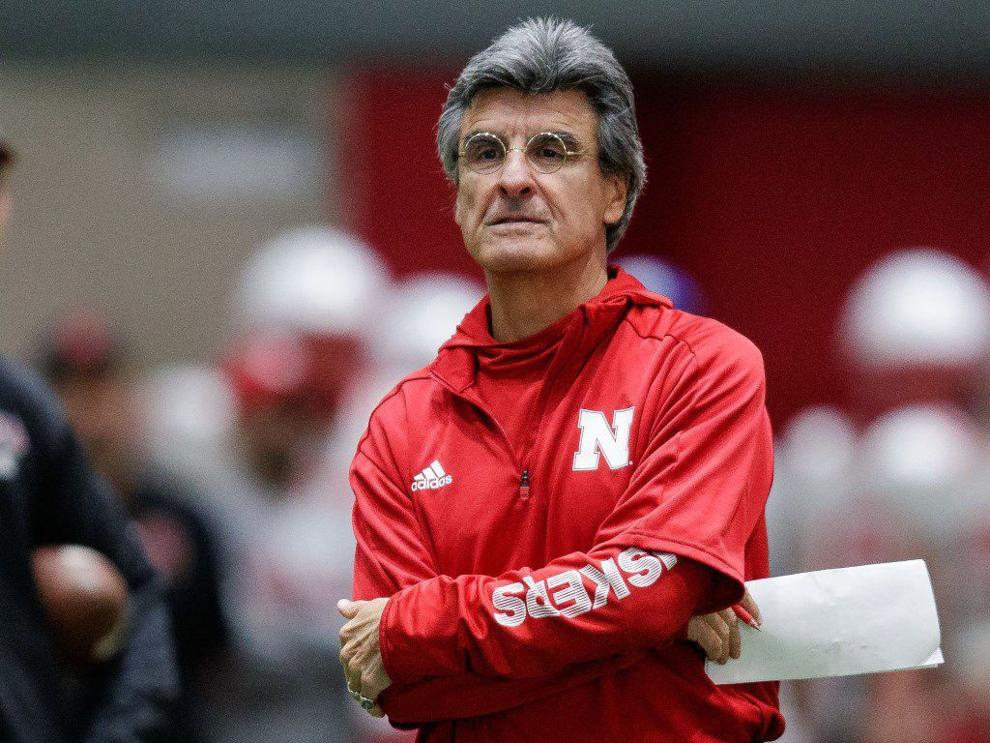 Ryan Held, running backs and recruiting coordinator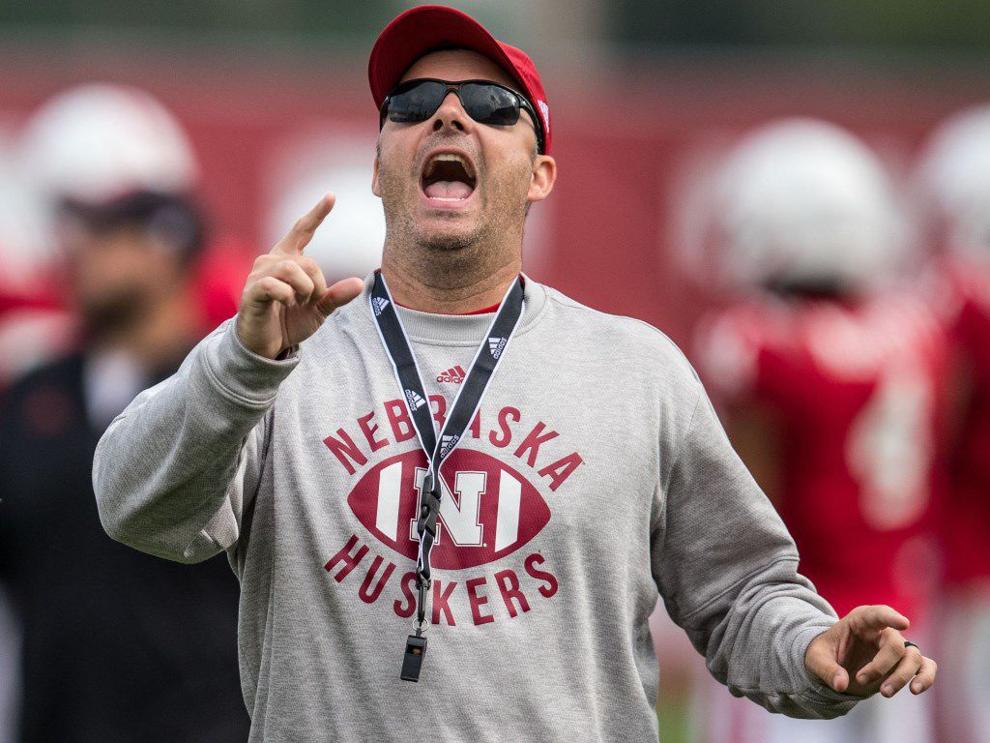 Greg Austin, offensive line and run game coordinator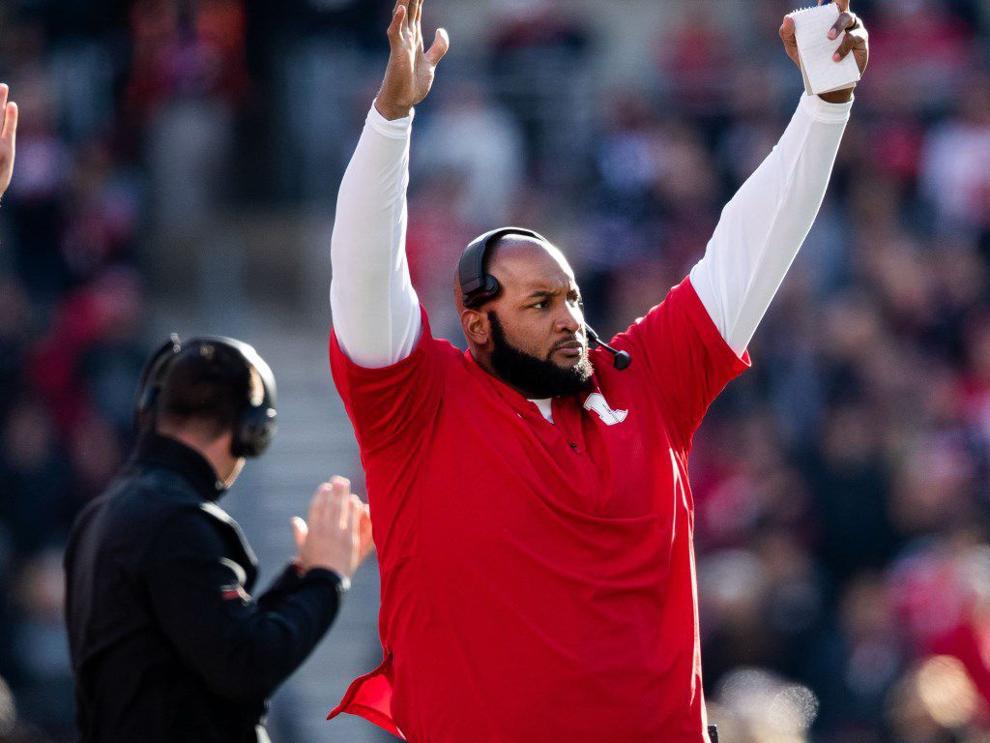 Sean Beckton, tight ends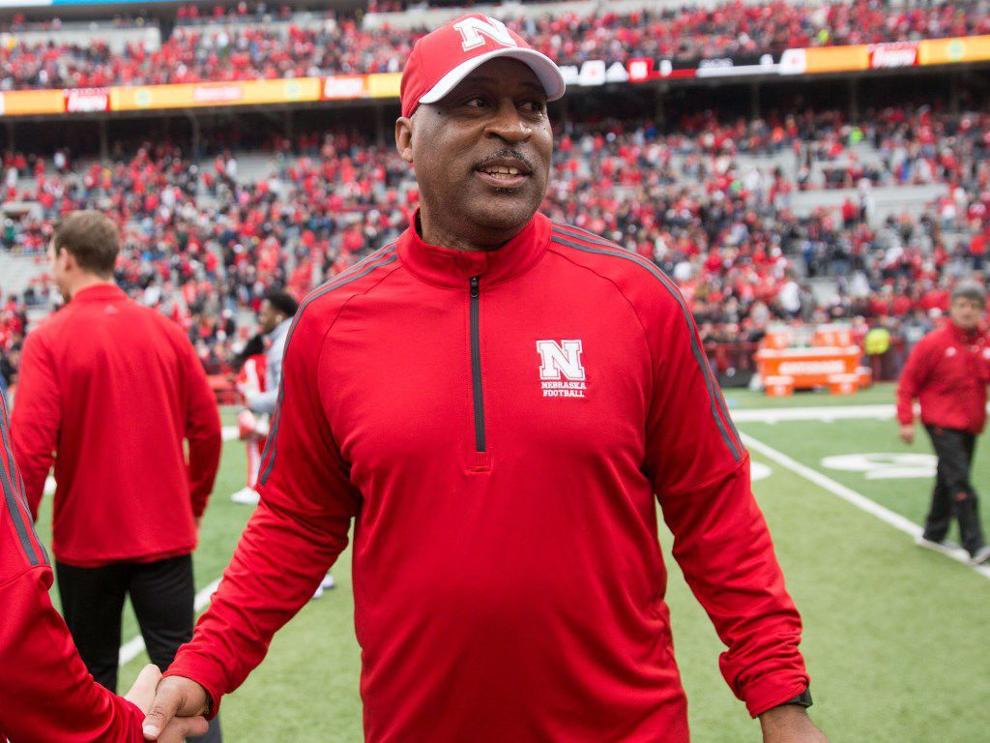 Tony Tuioti, defensive line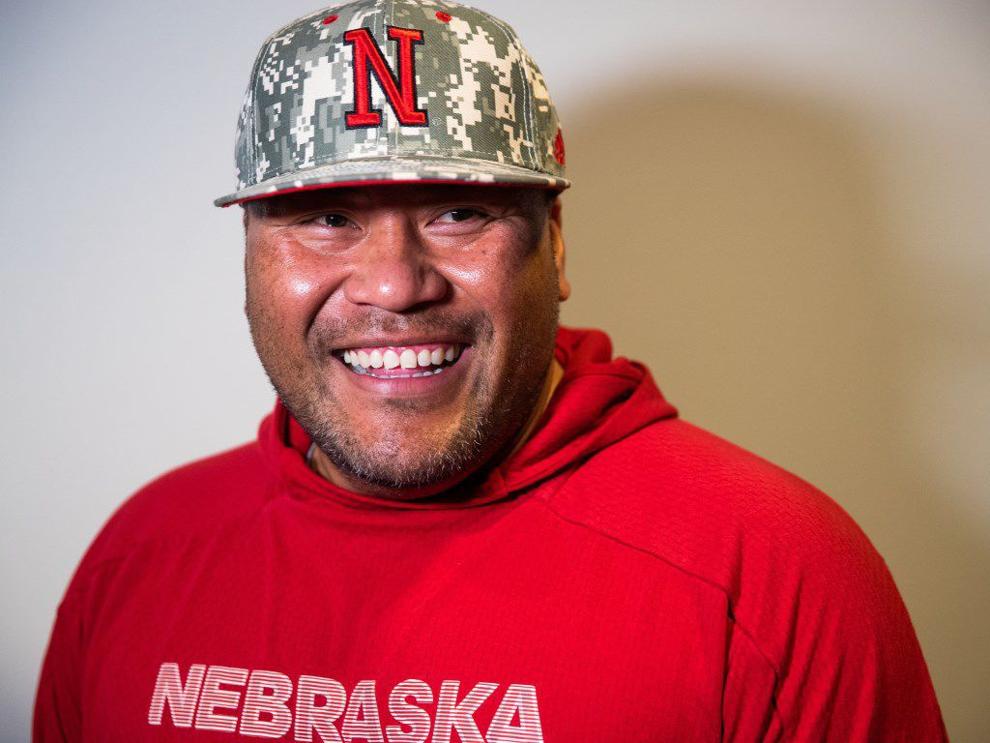 Mike Dawson, outside linebackers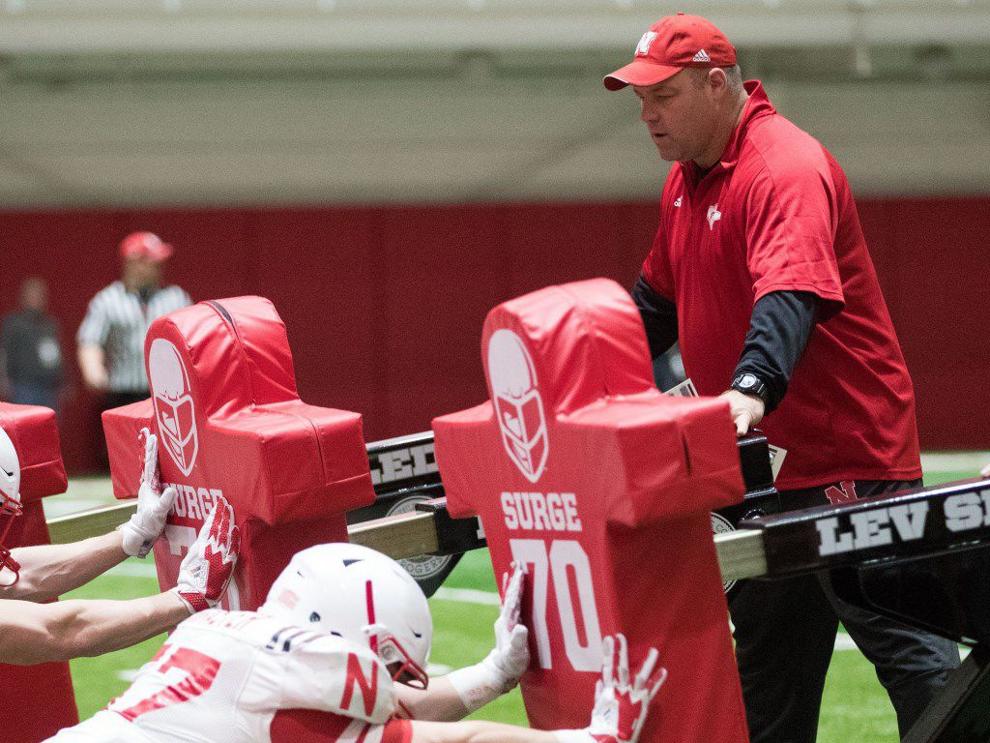 Barrett Ruud, inside linebackers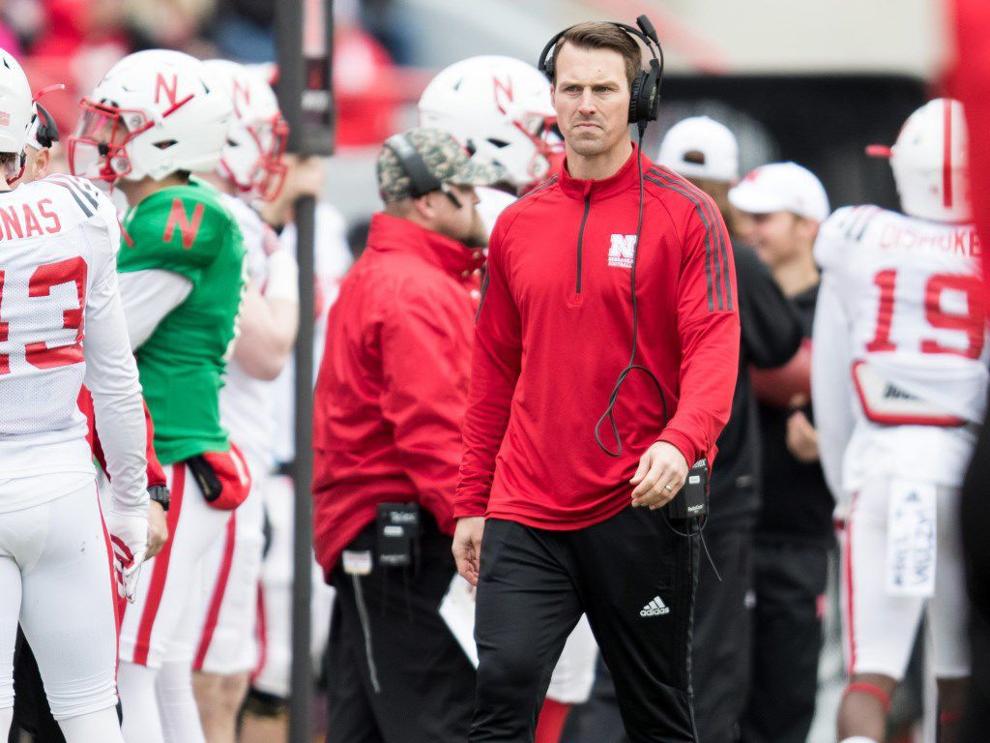 Travis Fisher, defensive backs