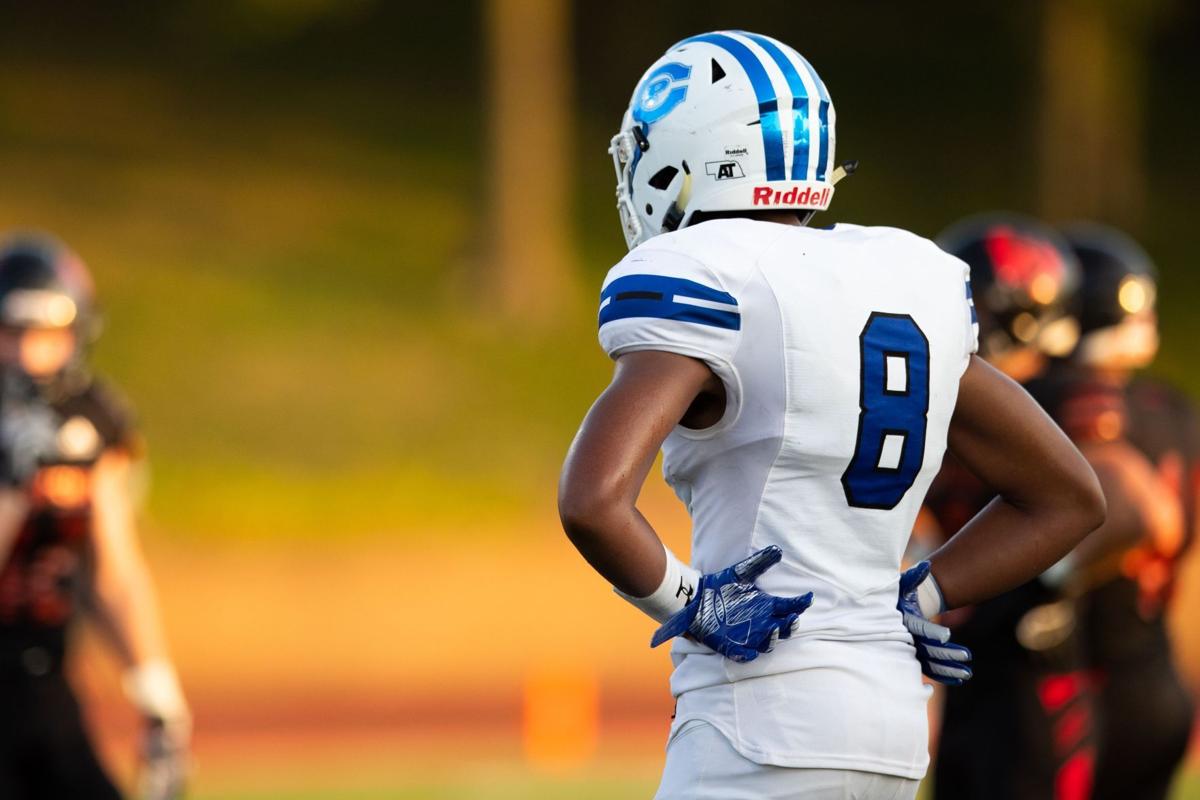 Nebraska received a commitment from Omaha Creighton Prep tight end AJ Rollins. Three takes on the 6-foot-6, 220-pounder.
» What a week for Husker recruiting in the metro: Boom, boom, boom! NU landed Westside safety Koby Bretz, Council Bluffs Lewis Central tight end Thomas Fidone and Rollins, removing a good portion of the sting felt by Avante Dickerson's decision to play at Minnesota and Keagan Johnson's decision to play at Iowa. NU now has four in-state commits — Rollins, Bretz, Elkhorn South tackle Teddy Prochazka, and Kearney Catholic quarterback Heinrich Haarberg — and two from Western Iowa in Fidone and Seth Malcom from Fremont-Mills High School. It's always a good thing when a national program like Nebraska — which recruits Alabama and Florida and Georgia with all its might and energy — can find six commits within 125 miles of campus. Is NU done with the local recruiting? Maybe not. Norris tight end James Carnie and Westside quarterback Cole Payton — currently committed to North Dakota State as a quarterback — are two to watch. Both could play other positions at NU.
» The frame, the frame, the frame: Rollins is not as good or as polished a player as Fidone. That's not a knock; Fidone is very good, he's played a long time and he was long going to be a college football player. Rollins spent a good chunk of his youth thinking he'd play college basketball, only making a full shift in focus after Nebraska offered him in the summer of 2019. Rollins is tall, lean, he can run and he has good hands. That makes a good tight end/flex guy in Nebraska's offense, and tight ends coach Sean Beckton — who coached receivers at Central Florida — is a sharp evaluator of talent. Rollins wouldn't be in NU's fold if he couldn't make a big jump. In that way, he's similar to Austin Allen, an elite high school basketball player who made the switch to college football.
» Beckton may be Nebraska's best recruiter. His contacts in Georgia have been crucial to NU landing prospects from there — in the 2021 cycle, it's Shawn Hardy, Gabe Ervin and Malik Williams — and his local recruiting has been impressive, too. Both Fidone and Rollins love Beckton's approach, and Beckton has, according to folks who know, an excellent start on Bellevue West's Micah Riley for 2022. He's consistently in communication. Rollins was especially impressed by what current Husker Chris Hickman — who plays tight end and wideout — had to say about Beckton. Player testimonies go a long way.
---
Nebraska football's 2021 recruiting class