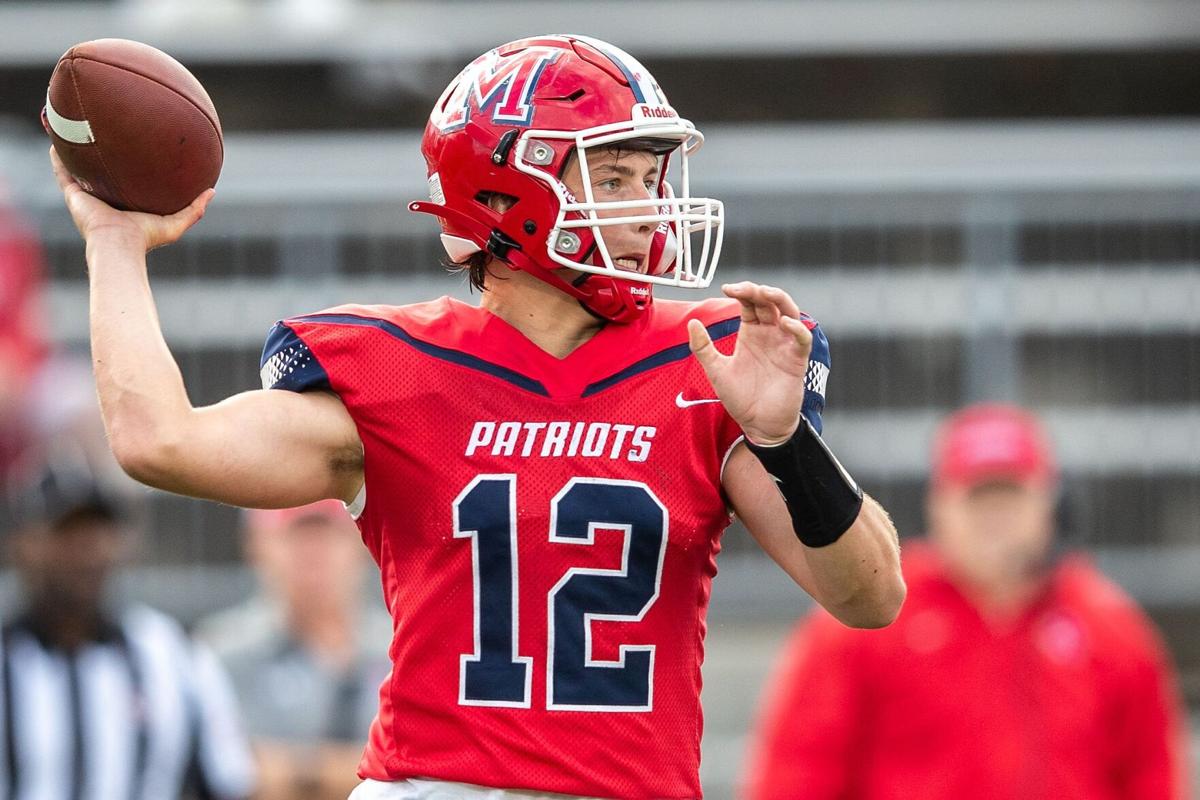 Nebraska received a commit from Millard South athlete Gage Stenger on Wednesday. Three takes on the decision of the 6-foot-2, 200-pounder:
» Better late than never. Nebraska offered Stenger, a lifelong Husker football fan, five weeks into the 2021 high school football season — well after Kansas State, which initially landed Stenger's commit, saw the value in his play. NU was fortunate that, unlike several other Metro prospects, Stenger grew up wanting to be a Husker. Nebraska honored Stenger's request to recruit him quietly for a few weeks, which likely led to the flip from K-State, a school that plans on recruiting in Omaha quite a bit. This won't be the last time the Huskers and Wildcats tangle in the Metro.
» A high school career like JoJo Domann's that points to a potential future at Domann's position. Like Stenger, Domann played multiple positions in high school. Like Domann, Stenger is a bigger star on offense, where he quarterbacks Millard South's juggernaut of an offense. That athleticism, versatility and global knowledge of the game has helped Domann morph into an instinctive, dynamic player at NU. Stenger may slide to inside linebacker — his explosiveness is impressive — but, for now, he looks to be a good fit for the Domann spot where Isaac Gifford and Javin Wright (who's battling a medical issue) currently reside. Gifford is the odds-on favorite for the nickel spot next season, but Stenger's frame is nearly identical to Domann's coming into NU.
» Nebraska striking back in-state. Six months ago, when it became clear the Huskers weren't getting any of the top four 2022 prospects in the Metro, there was legitimate concern about whether NU's message, three years into the Scott Frost era, had much resonance for the in-state kids. The Huskers have landed 2022 commits from Lincoln Southeast's Jake Appleget and Stenger since then, and there's an interesting relationship with North Platte's Vince Genatone, too. Take into account the 2023 in-state commits from Ben Brahmer and Gunnar Gottula, and it's a little early to count out Frost's in-state recruiting skills. The biggest test — 2024 Bellevue West receiver Dae'Vonn Hall, a potential five-star player — still awaits, but NU's in decent shape.
---