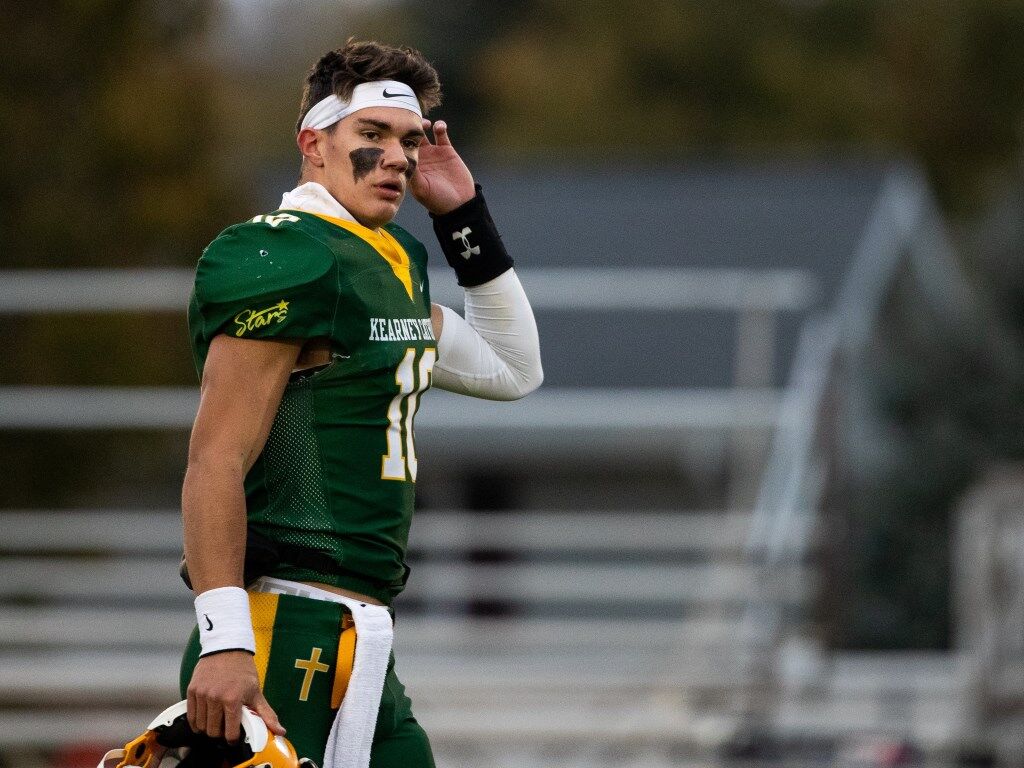 The "Signee Spotlight" provides all the information you need on the newest batch of Huskers, including rankings, evaluations and a look at how they landed at Nebraska.
Heinrich Haarberg
247Sports composite: 3 stars
Other key offers: Boston College, NC State, Buffalo
How he got here: His dad, Rod, was a walk-on at Nebraska who relocated for work to Nashville. Heinrich grew up there before moving back to Kearney before high school. He settled in with the Stars, taking over the starting quarterback reins as a sophomore from current Husker quarterback Matt Masker. Haarberg grew into the role and threw for more than 3,600 yards with 42 touchdowns over the last two seasons. He ran for more than 1,000 yards in his career, too. NU was initially lukewarm to offering him a scholarship, desiring to see him throw in person. When the COVID pandemic made that impossible, Scott Frost extended the scholarship himself in early May. Haarberg picked Nebraska a few days later.
Our take: There's a bit of a "wild colt" quality to Haarberg, a long, athletic, superior athlete who throws well on the run and throws it a long way too. He's a good enough runner for Nebraska's offense, even if he's more of a long strider than a bolter like Luke McCaffrey. The ceiling is high for Haarberg. He'll need to tweak a few things under the tutelage of Mario Verduzco, but he'll have time to do it since he's not likely to be thrust into the spotlight right away. Haarberg could be really interesting by 2022 or 2023.
They said it: "I believe I can stand in the pocket and deliver, but I think some of my best throws are on the run. I think that's mostly the God-given athletic ability. Being able to turn my body to the way it needs to be, I think that's a huge part." — Haarberg
---
Signee Spotlights: Get to know the 2021 recruiting class
The "Signee Spotlight" provides all the information you need on the newest batch of Huskers, including rankings, evaluations and a look at how…