The "Signee Spotlight" provides all the information you need on the newest batch of Huskers, including rankings, evaluations and a look at how they landed at Nebraska.
Kamonte Grimes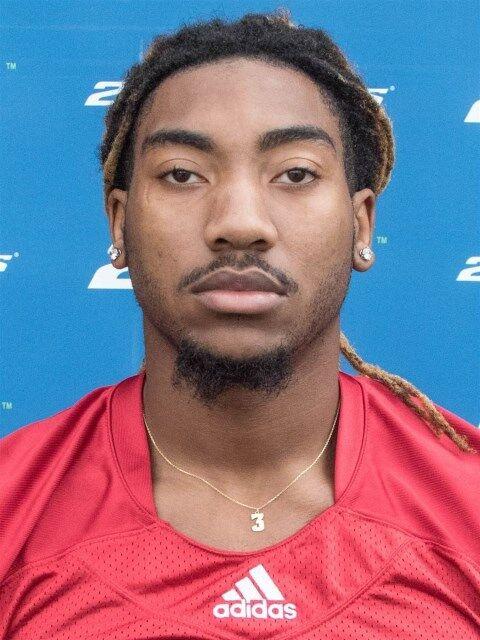 Naples (Florida) Palmetto Ridge
247Sports composite: 3 stars
Other key offers: Michigan, Miami, Kentucky
How he got here: One of the forgotten signees of the class because of when he committed — right around the time Nebraska was battling the Big Ten to get back on the football field. Grimes is a Florida guy who fits what Scott Frost wants from a prospect: He's a 4.0 student and focused on furthering his football career. After a big junior season — 28 catches for 578 yards at receiver and solid work on defense — Grimes had lots of options for college, including the Wolverines and nearby Miami, but chose the Huskers. As a senior, MaxPreps has him for 29 catches, 372 yards and nine touchdowns. Sounds like a red zone threat to us.
Our take: Of the receivers signed in the class, Grimes is intriguing because of his size — he's darn near a small tight end — and playmaking ability. Nebraska wants bigger, more physical receivers who can handle Big Ten cornerbacks and safeties, and Grimes appears to be that. Is he fast enough to play outside? Or is he more of a between-the-numbers possession receiver? Grimes' performance in school and character traits are a plus, and he looks to be the "culture keeper" Nebraska wants. The extent of his impact probably comes down to speed, but Grimes should be a factor at NU.
They said it: "This will be my 21st year of coaching, and he's definitely one of the best route runners I've ever seen as far as his attention to detail and understanding what he needs to do to get open. He's just a physical presence." — Palmetto Ridge defensive coordinator PJ Gibbs on Grimes' skill set.
---
Signee Spotlights: Get to know the 2021 recruiting class
The "Signee Spotlight" provides all the information you need on the newest batch of Huskers, including rankings, evaluations and a look at how…