The "Signee Spotlight" provides all the information you need on the newest batch of Huskers, including rankings, evaluations and a look at how they landed at Nebraska.
Latrell Neville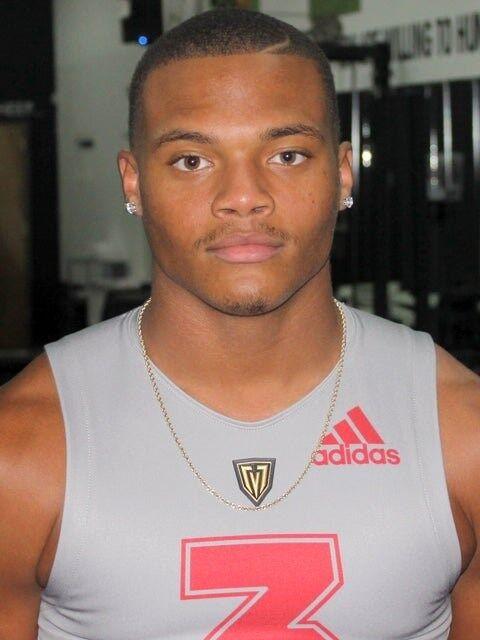 Missouri City (Texas) Hightower
247Sports composite: 3 stars
Other key offers: Virginia Tech, Memphis, Alabama
How he got here: Neville was identified as one of the nation's top receiver prospects roughly two years ago, after his sophomore season at Willowridge High School in Houston, where he had 17 catches for 315 yards. He hit the camp circuit, racked up a ton of offers — including Alabama, Texas A&M and others — and committed to Virginia Tech, where a Houston-area quarterback was also committed. Neville's two most recent years at Missouri City Hightower have meant an adjustment to a new offense and battling through some injuries in 2020. So his numbers are modest to some degree — roughly 20 catches so far as a senior. He also backed off Virginia Tech and flipped to NU, which is looking for big-bodied, long-striding pass catchers like Neville. He committed to Nebraska on the Fourth of July.
Our take: Interesting prospect who's certainly been considered a top-shelf receiver for several years, although not as productive in the last two. Neville is a long strider with a physical frame. He should be a good blocker and big target on the outside, though he's shown some flexibility in the slot too. He posted some good track times (for a guy his size) and may be similar to former Husker Brandon Kinnie if he realizes his full potential.
They said it: "Coach Frost doesn't limit his playmakers. He puts his guys where they're most comfortable and where they make plays. I'd be playing all over the field, and that's one thing I like to hear, because that's what I'm accustomed to doing." — Neville
---
Signee Spotlights: Get to know the 2021 recruiting class
The "Signee Spotlight" provides all the information you need on the newest batch of Huskers, including rankings, evaluations and a look at how…