The "Signee Spotlight" provides all the information you need on the newest batch of Huskers, including rankings, evaluations and a look at how they landed at Nebraska.
Marques Buford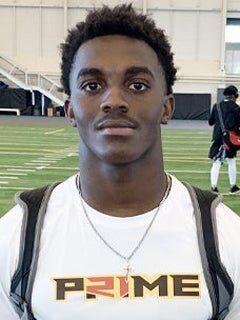 St. Thomas More Prep (Oakdale, Connecticut)
247Sports composite: 3 stars
Other key offers: Texas A&M, Washington State, Mississippi, Iowa State
How he got here: Buford grew up in the Chicago area and moved to Texas in time to spend his final two prep seasons at Cedar Hill Trinity Christian, where he won a pair of state titles as a do-everything defender. He was a silent commit to Florida State until the school fired its coaching staff and decided to enroll in a postgraduate school instead of rushing his recruiting process. A childhood friend, Nebraska receiver Alante Brown, turned him on to St. Thomas More and the Huskers, leading to Buford's July commitment. A team effort among the NU coaching staff helped seal the deal for the nation's top-rated postgraduate prospect, who will arrive in January.
Our take: The offer list is long and the resumé is longer. Under the tutelage of a pair of former NFL defensive backs-turned coaches in Deion Sanders and Kevin Mathis, Buford combined for 92 tackles and five interceptions over his last two prep seasons. His understanding of coverages and techniques is strong enough that he could move from safety to linebacker to cornerback as needed while also making significant contributions as a receiver (61 catches for 983 yards and 14 TDs in 29 games). Nebraska under Scott Frost has shown it will take postgraduate prospects — Brown and defensive lineman Casey Rogers are recent examples — and a serendipitous Husker connection in Brown helped make this one possible. A strong candidate to find early playing time somewhere.
They said it: "He's what the old-school coaches call a true football player. You can put him on the field anywhere and you'll have success." — Trinity Christian coach Andre Hart
---
Signee Spotlights: Get to know the 2021 recruiting class
The "Signee Spotlight" provides all the information you need on the newest batch of Huskers, including rankings, evaluations and a look at how…