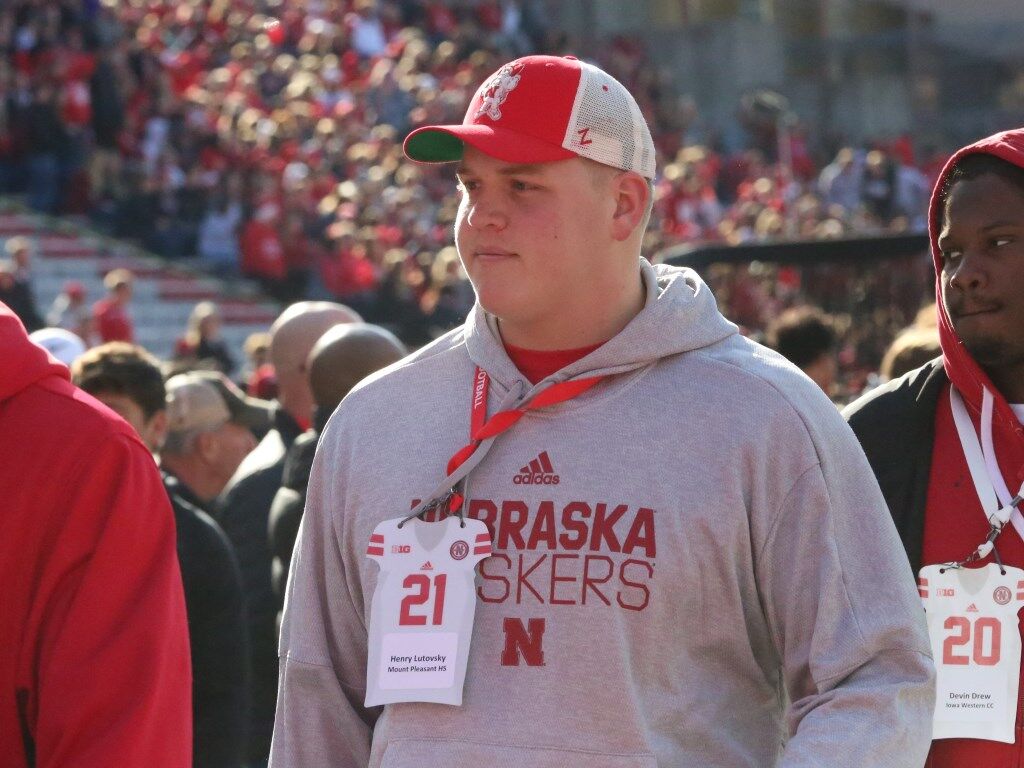 The "Signee Spotlight" provides all the information you need on the newest batch of Huskers, including rankings, evaluations and a look at how they landed at Nebraska.
Henry Lutovsky
247Sports composite: 3 stars
Other key offers: Iowa State, Georgia, Missouri
How he got here: With brute size and strength, Lutovsky is one of the biggest guys in the class, a player who screams "offensive lineman" the minute you turn on the film. He turned a corner into his junior year, when he refined his technique and started getting scholarship offers. Nearby Iowa preferred other guys in the state. NU loved what Lutovsky brought to the table as an interior lineman. Lutovsky liked the candor and openness of offensive line coach Greg Austin, who was willing to give an honest answer to any of Lutovsky's questions. That earned the Huskers Lutovsky's commitment. He's a pancake guy for Mount Pleasant, paving the way by playing multiple spots.
Our take: Naturally big and strong, Lutovsky will be a nice fit for a downhill run game. He locks onto defenders and plows them to the ground, and he's big enough now to handle some of the current rigors of a Big Ten defensive lineman. You can see how he'll be good on a double team or coming around the corner on a pull block. As a pass blocker, Lutovsky needs some work with his technique, since he rarely faced a defender with the speed or agility to run right around him. And while Lutovsky's overall agility may need a boost, he's plenty explosive now. He might be as ready as any of Austin's recruits to play early, and many of them already have.
They said it: "He had no loyalty to anything because his loyalty was going to be to where he felt where he fit in. And when he came back from Nebraska that first time, he said, 'Coach, you can tell everybody else to leave me alone.' He was absolutely in love with Nebraska. Coach Frost and his staff, the teammates that he met at that time, just everything about the program itself. He was sold." — Mount Pleasant coach Shawn Striegel on why Lutovsky picked NU.
---
Signee Spotlights: Get to know the 2021 recruiting class
The "Signee Spotlight" provides all the information you need on the newest batch of Huskers, including rankings, evaluations and a look at how…