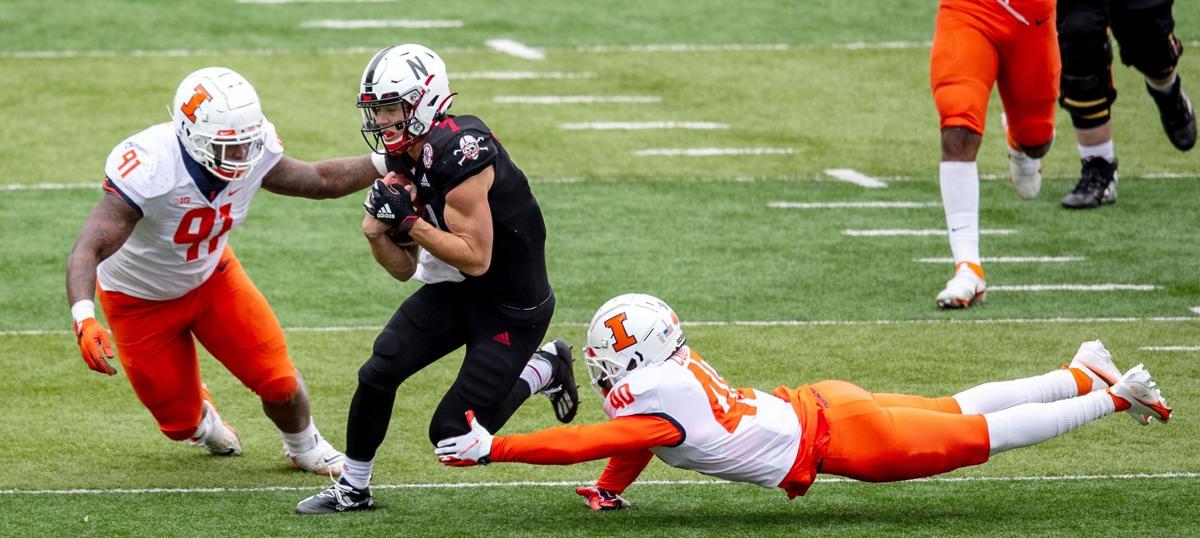 LINCOLN — This just in: Hope is in quarantine.
After the fourth game of Scott Frost's third season, I did not think I would be comparing a game to the worst Nebraska losses I've seen.
Illinois 41, Nebraska 23 is a stinker that will rank with the most rank of the lot, and that's saying something.
This was an embarrassment in all phases of embarrassing football. And if it's a shocker, it's because Frost is on the sideline and after the Penn State game, it seemed the train was moving, albeit slowly, in the right direction.
Now the shots will come, from all directions, starting with the University of Illinois Twitter account thanking Nebraska for bringing back Big Ten football. Ouch.
The arrows will sting, and if you don't like it, well, play better. Coach better.
The difference is now, some of the shots and arrows will come from inside Nebraska and the fan base.
They want to believe. But they're tired. Everyone is tired of this.
Frost was the native son who would rescue the program from days like this, make them all go away forever.
But on Black Saturday, there was Frost, pacing with head down, as an unbelievable scene unfolded around him.
Husker fans can debate their belief in Frost today, but believe this:
Nebraska is at the bottom of the Big Ten West and thank goodness for Penn State.
Lovie Smith, 17-37 in his fifth year at Illinois and said to be on the extreme hot seat, outcoached Frost and his staff in every area.
Nebraska, coming off three straight losing seasons and with a chance to win consecutive Big Ten games, didn't show up Saturday, Frost said.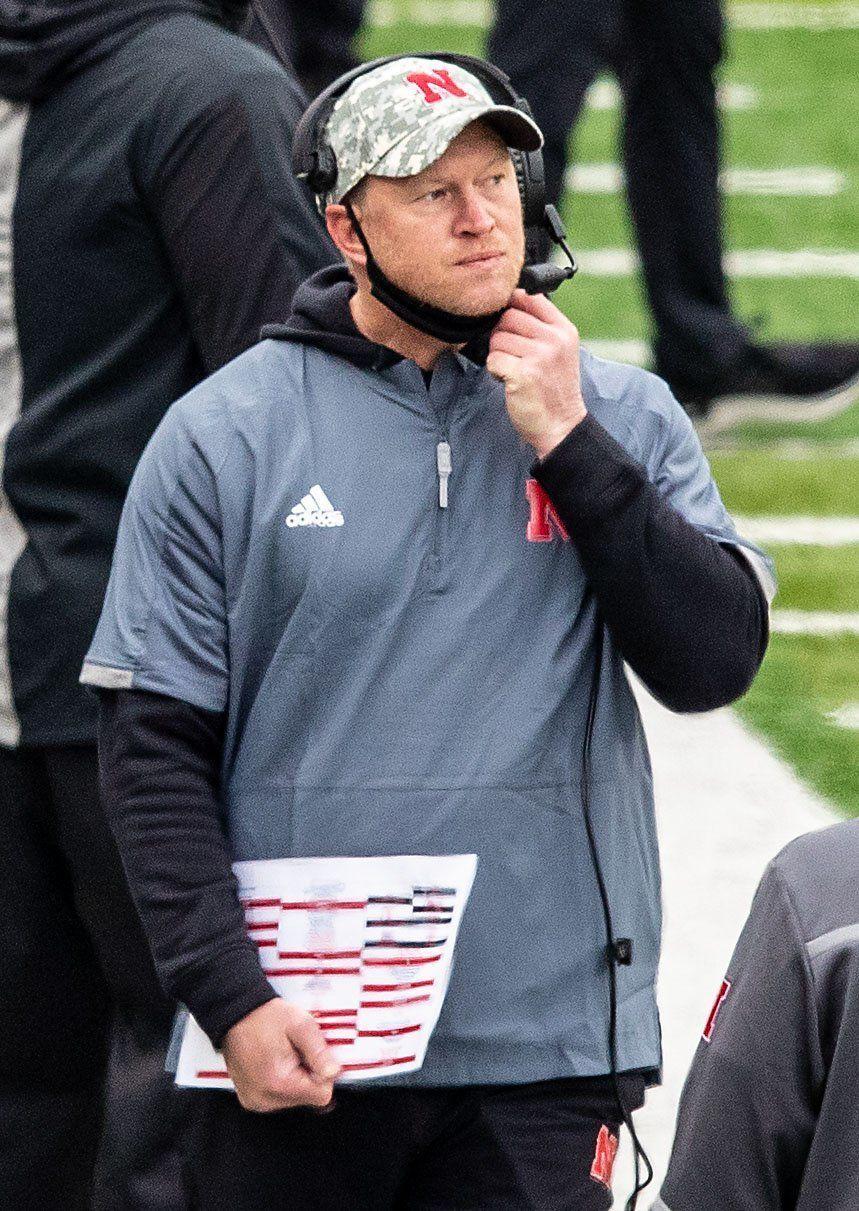 "I didn't see this coming," Frost said.
Kind of like the worst fake punt that ever worked, in the third quarter.
And that's really the story of the day. If Frost didn't see it coming, what kind of handle does he have on this?
It's not talent. Or culture. Even Frost said there's "plenty of talent" at NU to be in every game. Or to not get run out of the yard by Illinois.
There are holes, of course. Where are the receivers? Can't Zavier Betts get more than one touch? Where is Omar Manning? Is there no running back behind Dedrick Mills that they trust?
What happened Saturday was bigger than all that.
Where was the defense that stood so tall against Penn State?
The offensive- and defensive-line play?
Where was the attitude? The swagger? The coaching?
That was one whale of a step back that Frost didn't see coming. He wasn't alone there.
But that brings up an undeniable byproduct of this stinker.
This is going to shake the belief that some Nebraska fans have in Frost.
That's fair. It will be an eye-opener. A slap of reality.
There has been progress but all of a sudden this one dials it back. And in Year 3, in some ways, you're at Square 1.
The doubters will come now and some will write off Frost. But that's as ill-advised as saying the coach had a magic wand.
The answer is somewhere in the middle, a story that will play out. A coach is never as good as his best game or as bad as his worst. His story is told week after week, by the adjustments he makes and lessons he learns.
This is still a shortened season with a young quarterback and lots of young players making mistakes with time to clean them up and figure it all out.
But when you see the same old gaffes — poor snaps, penalties, drops, missed tackles or assignments — over and over, you look at coaching.
When you hear Frost say he would die to play one more game in Memorial Stadium, you wonder how he can instill that attitude into an entire team. That's, obviously, still a challenge.
When there are two talented quarterbacks and the position still struggles in Year 3, you look at the coaching.
Luke McCaffrey is young and full of energy and possibilities. But if he's running 26 times a game because he sometimes can't see open receivers, that's why the quarterback coach was hired. And the quarterback head coach.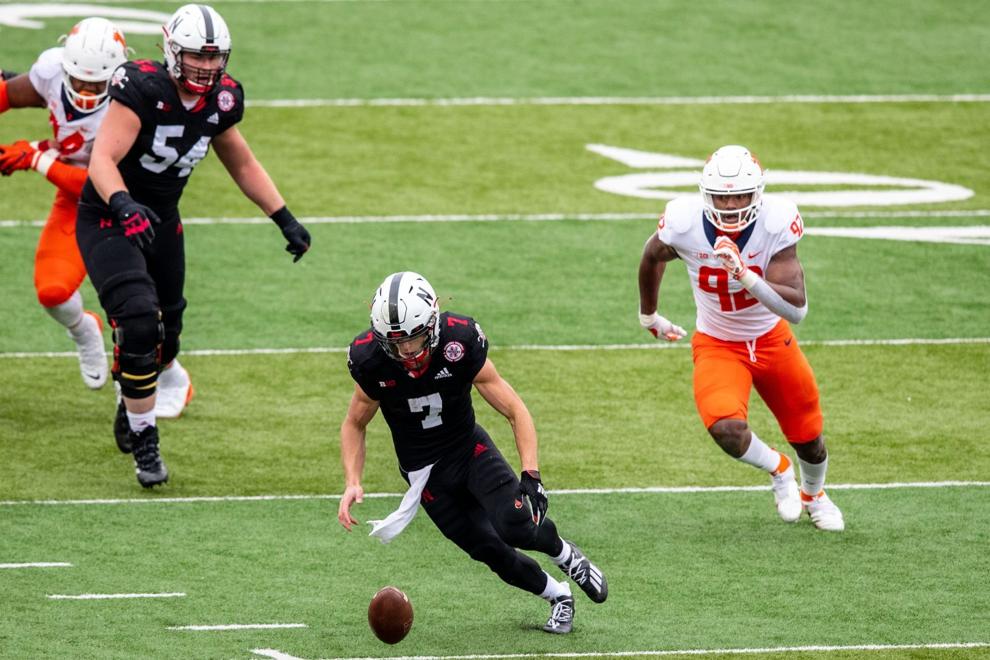 There's still plenty of time for progress this year. But progress comes from knowing what you want to be or do. That's not always evident with Nebraska's offense.
The road to progress goes through Iowa City this week. Yikes.
Illinois doesn't really care about Nebraska. Iowa does.
Then it's Purdue and Minnesota and the mystery crossover game. Can Frost right the ship? Yes. But barring a complete reversal, this Illinois stinker will be hard to shake when folks look back on this season.
How will the players view this? Good question.
Illinois was supposed to be the sure thing. But now nothing is certain. Except that Frost will be met with more critical eyes in his home state. And they'll be watching how he evaluates his staff going forward.
Just where you thought they'd be on Thanksgiving in Year 3, right?
Please wish Hope a speedy recovery.
---
Photos: Nebraska hosts Illinois