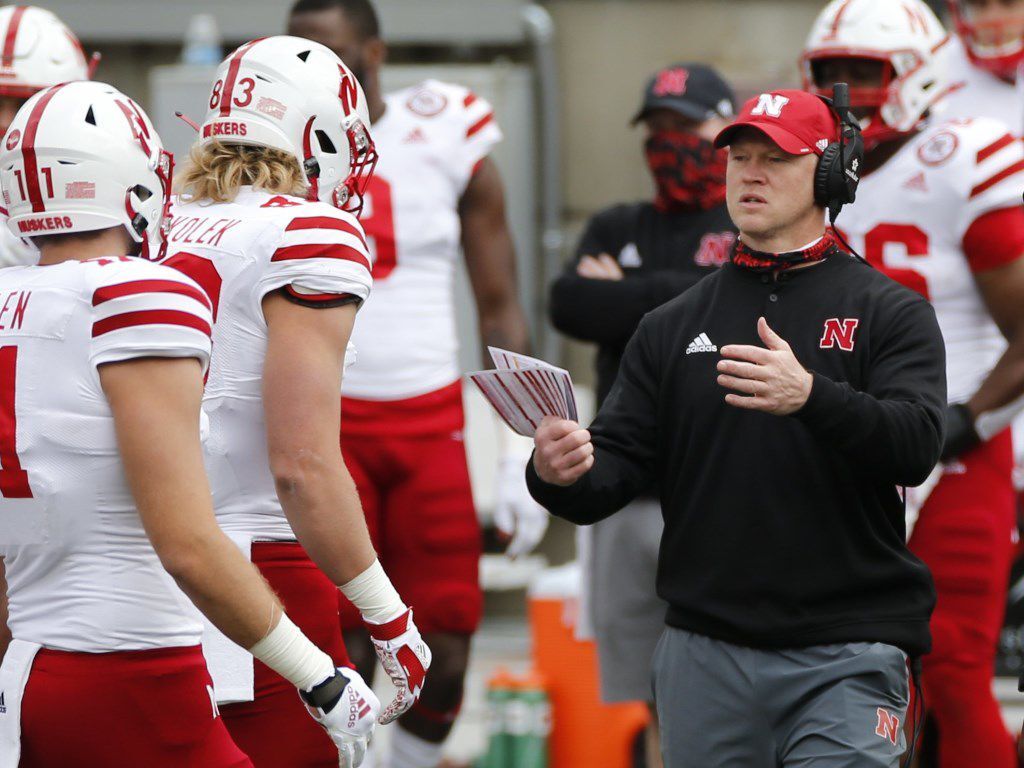 It was different. It was the same.
Mostly, it was Ohio State.
The bottom line from a 2020 season opener: Nebraska is better. But what does that mean?
The scoreboard didn't lie. Not when it was 14-14. Not at the end, when Ohio State tacked on a late touchdown to make it 52-17.
Last year, on a miserable night in Lincoln, the score was 48-7. It was 56-14 in 2017. And 62-3 the year before that.
But this didn't feel like any of those helpless games.
It felt like progress, except for the steps back.
It felt like hope, except for the mistakes that reappeared like old bad habits.
But if you were looking for conclusions or road maps for 2020, you came to the wrong place. Even in a stadium devoid of 104,000 and the Best Damn Band in the Land.
The Buckeyes are who we thought they were. They were favored by 26 1/2 points. When they were popped in the mouth early, they kept their composure and finally their talent spilled out all over the field.
I'm not sure Ohio State's defense can hold up against Alabama or Clemson, but that was not going to be the issue Saturday.
The point is, the Buckeyes are really good, playoff-caliber good. And therein lies the source of optimism for Husker fans today.
Their team sent them several shots of progress, tangible stuff you could see.
For a moment or two in the first half, a Nebraska fan could envision this one going to the wire if things fell right.
But the only things falling were flags and the football. There was no dotting of the "i" Saturday. And Nebraska forgot to cross their T's.
A delay of game penalty coming out of a timeout. Quarterback Adrian Martinez losing the ball on a run and watching OSU scoop it up and score. There were a couple of other bizarre penalties.
Nebraska blinked, and before you knew it, the Buckeyes were up 31-14.
The good news is the Huskers got the hardest game out of the way first. They won't see another offense like Ohio State or another quarterback like Justin Fields.
Ohio Stadium is no place to measure progress. Nebraska will have a much more accurate gauge in the coming weeks.
Make no mistake, there has been progress.
» Erik Chinander's defense played with a purpose. The revamped defensive line more than held its own against OSU. The linebackers made plays. The front seven hounded Fields and sacked him three times.
The secondary had its breakdowns and will have to play better. And while Wisconsin's new quarterback made a splash Friday night, the challenges ahead are not Ohio State quarterbacks and receivers.
You had to love how the Blackshirts attacked and hit with attitude. They were free-wheeling it. A couple of times those turned into disputed targeting calls. They will have to dial it back. But you don't want this defense dialing back too much.
» The offensive line looked every bit the strength that was expected. Good sign.
» Martinez showed his top form, especially early. When he had the offensive tempo and rhythm at a high rate, it's hard to stop.
Martinez does not have Ohio State's receiving corps. Thus, a downfield passing game remains a void. Maybe newcomer Omar Manning can fix that when he takes the field.
But Frost and new coordinator Matt Lubick compensated by going with a short game and mixing in redshirt freshman quarterback Luke McCaffrey. The tight end game is going to be a big part of this offense.
Martinez and McCaffrey lined up together more than once, sometimes with McCaffrey as a running back. And McCaffrey also took snaps at quarterback.
That combination does a couple of things. It puts another playmaker on the field. And it keeps defenses guessing where the ball is going.
Now, if those two can only hold onto the ball.
Fumbles happen but they can't happen often if you're trying to climb up the Big Ten, where teams will make you pay for blinking. Because they don't blink.
For instance, the rest of the teams on Nebraska's schedule.
Senior linebacker JoJo Domann pointed out another sign of progress: When Ohio State grabbed the momentum, Nebraska players didn't hang their heads.
They wanted to keep fighting.
That's important. But Nebraska needs to start getting out of its own way and win some games.
Frost seemed in a positive mood afterwards, citing "a lot of good things" and "the self-inflicted things we can fix."
In Year 3, it's time to fix things like delay-of-game penalties and fumbles. And granted, it was the first game.
But this is a conversation we've heard too often.
The self-inflicted pain stung, mostly because you wondered how far this improved Nebraska team could have pushed the envelope.
The Huskers already look better than 2019. How much better? On to the next challenge. On to Wisconsin.
Photos: Nebraska travels to Ohio State for Big Ten season opener
The Huskers travel to Columbus to face Ohio State in the Big Ten's season opener on Oct. 24.
Omaha World-Herald: Big Red
Don't miss a moment of Nebraska athletics.