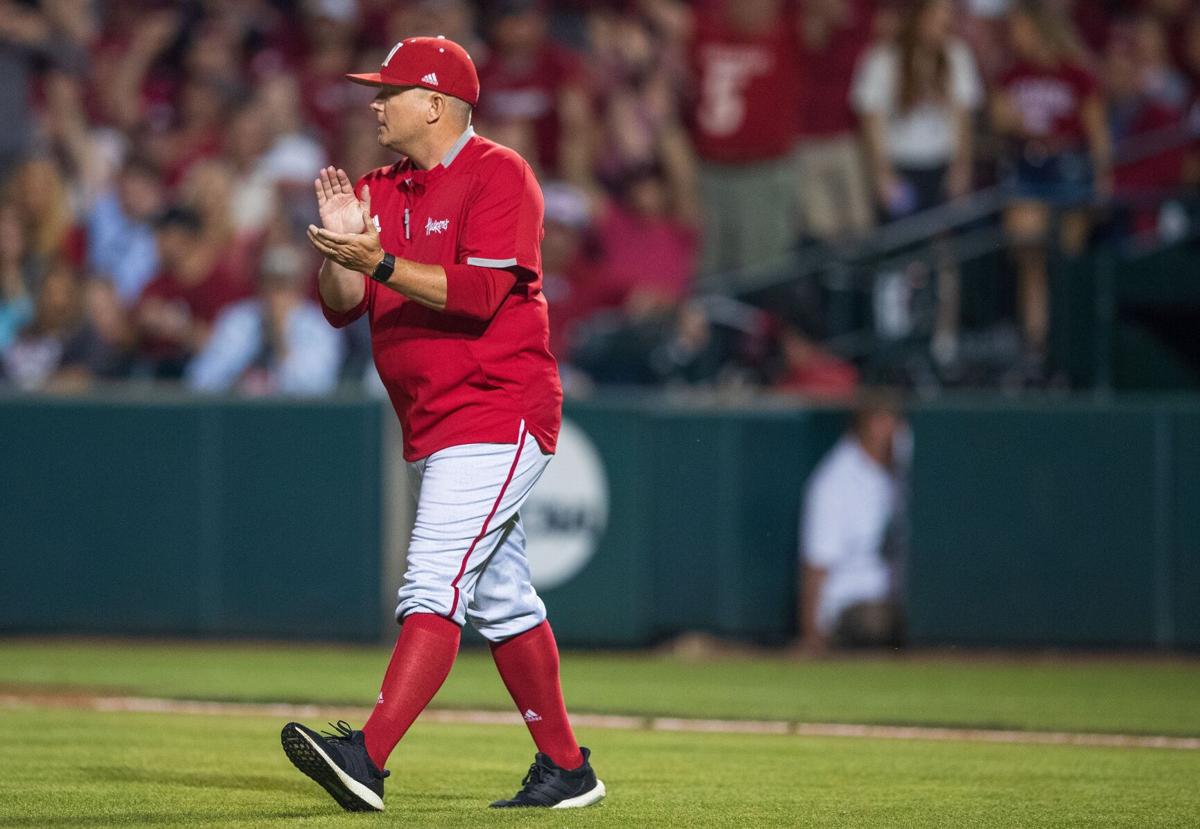 SOUTH SIOUX CITY, Neb. — The tricked out Nebraska golf cart parked in front of the clubhouse told me I was in the right place.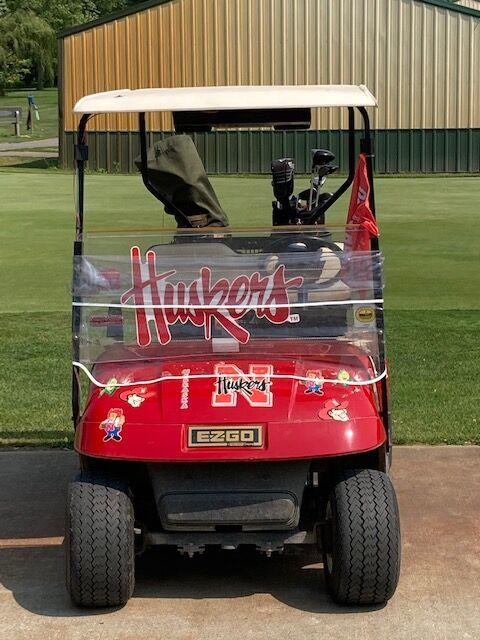 The Big Red Blitz — a Husker goodwill tour — took place Wednesday at 20 cities across the state. That included South Sioux City, perhaps best known in sports for its great girls basketball teams of the past.
The beauty of these events is the unpredictable nature of the questions fired at the NU coaches who attend. This stop at Covington Links Golf Course consisted of baseball coach Will Bolt, assistant football coach Barrett Ruud and women's basketball associate head coach Chuck Love.
After talking about their respective sports for a short time, then came the questions from the crowd of about 75. Most were straightforward, and we'll get to those soon enough.
Topics also ranged from hots dogs to Mojo Hagge to a return to football glory. It was fun watching the reaction of the coaches after the spontaneous questions from the Husker faithful.
One fan told Bolt that he attended a baseball game against Michigan and went to the concession stand in the second inning and didn't get back to his seat until the sixth.
Bolt responded that he would see about the possibility of more TVs in the Haymarket Park concourse so fans don't miss any of the action.
Another fan asked about Hagge, a senior outfielder from Omaha Skutt who drew fire from Arkansas fans at the recent regional. It was alleged that he had made an obscene gesture toward a Razorback fan, an accusation he has denied.
"I know there were some rumors that weren't true," Bolt said. "There were about 15,000 people there and nobody has any pictures."
Ruud was asked a simple question: "What will it take for the Husker football team to get back to winning?" Ruud, a former standout linebacker for NU from 2001-04 who still holds the school's career record for tackles with 432, gave it some thought.
"Detail and discipline," he said. "When you have players who hold each other accountable, then good things happen."
Other topics addressed during the 90-minute Blitz:
» The transfer portal. "I get daily updates on those players and the first question you ask is whether they fit in," Ruud said. "A lot goes into it and it's not going away."
» Ace pitcher Cade Povich. "He had a great year and he's got a decision to make (whether to turn pro)," Bolt said. "He's certainly not out the door yet and I'm his biggest fan either way."
» Sixth-year senior linebacker Will Honas, who suffered his third major knee injury in spring practice. "Will is going to miss this season," Ruud said. "I can make him an assistant coach and give him some work to do."
» Freshman infielder Max Anderson, sidelined by a pulled hamstring at the regional. "It was tough timing for him to get hurt," Bolt said. "He'll be going up to play in the Cape Cod League this summer."
» The coaches' necessary use of Zoom. "I'm Zoomed out," Ruud said. "But it's always going to be a factor for us."
» The plan for Ohio State cornerback transfer Tyreke Johnson. "We're excited to have him here," Ruud said. "You'd have to ask the defensive backs coach about that."
» Arkansas (and former NU) baseball coach Dave Van Horn. "I know he was not happy that we were sent to that regional," Bolt said. "I could tell he was a little nervous because he knew that we had come there to win."
» The raucous regional environment. "I'm sure our underclassmen had some nerves but they didn't show it," Bolt said. "It was a great learning experience."
» Football walk-ons. "It's still a huge part of our program," Ruud said. "They may never play a meaningful snap but they work hard and it makes everyone else work hard."
When the Q & A session was over, names were drawn to receive some NU swag. The hungry fan who waited four innings for his frankfurter was tossed a Husker cap.
"You should have thrown him a hot dog!" another fan yelled.
After a few photos around the golf cart, it was off to the next caravan stop in West Point.
Mission accomplished in South Sioux.
---