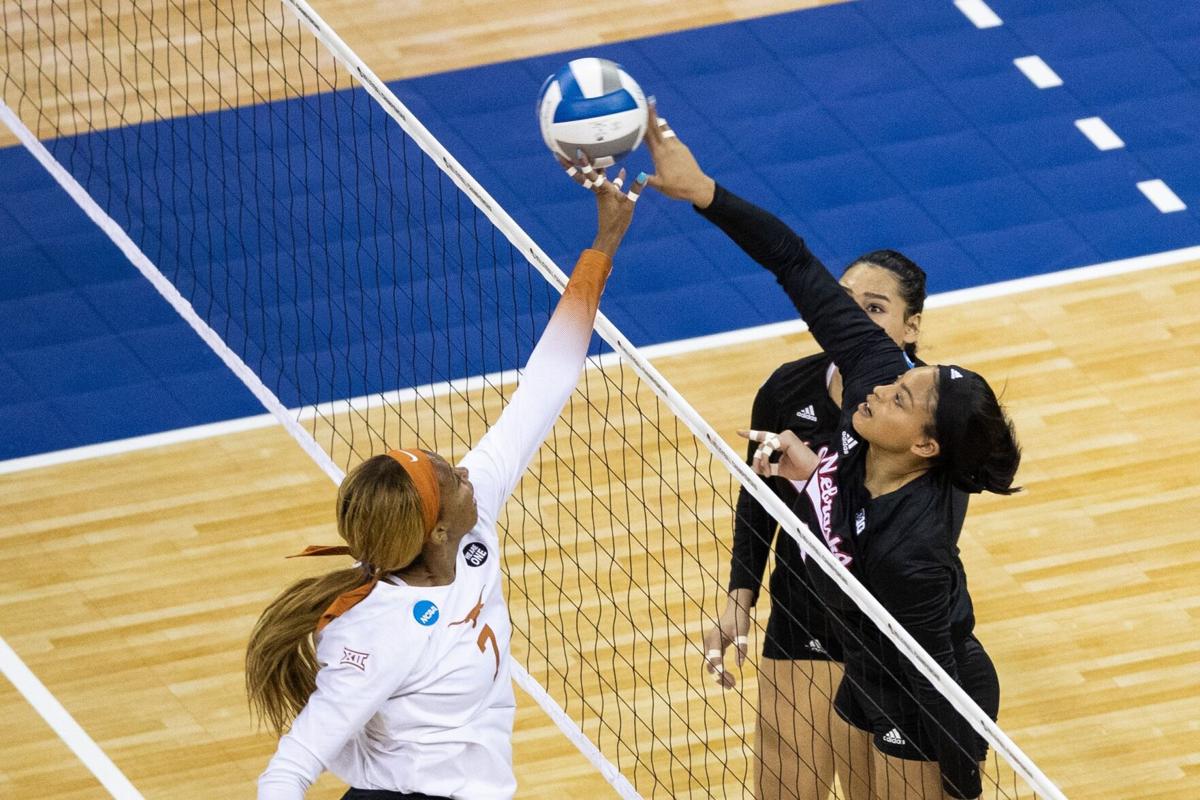 LINCOLN — When Nebraska's Kayla Caffey found out that she was named the Big Ten defensive player of the week, her first reaction was disbelief.
"Wait, what?" she asked teammate Lauren Stivrins, who saw the post on the Huskers' social media account.
Granted, that reaction might have been because the senior middle blocker was focused on a passing drill during Monday's practice, but the award was a pleasant development for a player who built her career on her attacking prowess.
"I was actually shocked a little bit because I am definitely both defensive and offensive but I just kind of identify more with my offensive side," Caffey said. "It just was really cool to be recognized for something that me and (associate head coach) Tyler (Hildebrand) work endlessly at."
The award is a culmination of Caffey's training with Hildebrand and intense offseason workouts. Caffey is averaging a career-best 1.28 blocks per set this season, including seven blocks in two sets against UNO last week.
"It's nice to get recognized, especially for her, because she has changed her mindset of not just being a one-dimensional player," Hildebrand said.
On offense, Caffey is no slouch as she is averaging 2.56 kills per set with a .494 hitting percentage, which is 11th in the nation. Both stats are career highs. On Saturday, Caffey will look to continue her fast start to the season as the third-ranked Huskers (6-0) host No. 20 Utah at 7:30 p.m. at the Devaney Center.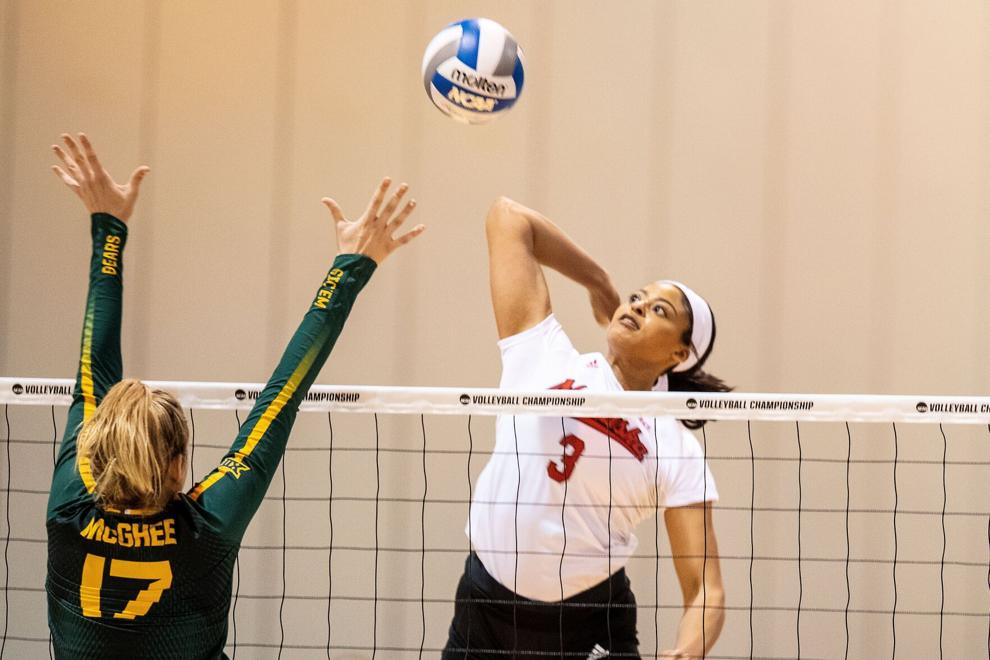 During her first year at Nebraska, Caffey was on a jumps limit as she dealt with a shin injury. She also missed the 2018 season at Missouri with a leg injury. Things got so bad that she just stopped running and sprinting. NU coach John Cook said this spring he avoided warming up Caffey and then having her sit on the bench for an extended stretch.
That isn't an issue this season as she played in both matches of Nebraska's doubleheader on Sept. 3. After the UNO match, Caffey returned in the nightcap with a nine-kill, five-block performance.
"She's our most improved player," Cook said. "A lot of times, athletes just rely on their athleticism. Now we're trying to make her smart and rely on our technique and be able to see the game better and that has also kicked in. It's pretty cool to see and that's what makes coaching fun."
While she's improved on the technical aspects of blocking, the foundation for the progress began with returning to full health. For the first time at NU, Caffey could dedicate nine weeks to working with athletic trainer Jolene Emricson and strength coach Brian Kmitta.
As a result of the strength training in the summer, Caffey added three inches to her already impressive vertical leap.
Fully healthy and with no jump count, training rose to a new intensity for Caffey. During fall camp, Hildebrand worked with her on improving hand position and reading attackers.
Caffey said she sees sparks of what she is working on in practice carry over to games, but she still called her blocking a work in progress. However, her improved blocking has helped make a difference on an improved Nebraska defense, which is 11th in the nation with a .104 opponent hitting percentage.
She has more time to focus on volleyball as she only has one class left to finish her master's degree in teaching, learning and teacher's education. In addition, she's accustomed to the Huskers' practice drills and overall defensive strategy.
"This is my second year doing all of this stuff. It is just easier to have all that connect," she said. "The first year was just a lot being thrown at me, but now it's just, it's kind of the routine."
Hildebrand said initially it was a little bit of "faking it until you make it," but now Caffey has fully transitioned into a dual-threat attacker.
"A lot of the time you're just chasing (attackers) or trying to make up ground and she's so fast that she can do that and she can hang in the air," Hildebrand said. "She has those physical qualities and now she sees herself as both."
---