LINCOLN — The Nebraska volleyball team finally knows its path to Omaha.
After the normal timing of the season was knocked off course because of the coronavirus pandemic, the Big Ten released the 2021 schedule Tuesday night.
The Huskers kick off their 2021 campaign at Indiana on Jan. 22 and 23. The season will end with the Final Four at the CHI Health Center on April 22 and 24.
Each Big Ten team will play 22 league matches over 11 weeks with two matches against the same opponent each weekend. Except for one split series, they will play both matches in the same location to cut down on travel and enhance safety protocols.
Nebraska coach John Cook said he was excited to finally know the schedule after waiting seven more months than usual.
"The Big Ten and coaches worked hard to come up with a fair and competitive schedule for everyone," Cook said in a release. "Playing the same team back to back will really bring out the best in teams and coaches."
The Huskers will host Northwestern, Maryland, Minnesota, Ohio State and Penn State. Nebraska has not made any statements about whether the home matches will be open to any fans.
NU will play on the road against Indiana, Rutgers, Wisconsin, Illinois and Michigan. Purdue and Michigan State, which finished fifth and ninth in the 2019 Big Ten standings, are not on the Huskers' schedule.
A pair of matches against Iowa will be the only series in different venues as the Hawkeyes will host NU on Wednesday, March 17. Iowa will then travel to the Devaney Center three days later.
Most of the matches will be played Friday-Saturday, but the Huskers will play two Sunday matches against Minnesota and Ohio State. They will also host rival Penn State on April 1-2 (Thursday-Friday) during the last weekend of the regular season.
The key stretch for the Huskers will feature a series of weekends in February and March against Minnesota, at Wisconsin and at Illinois. Nebraska won five-set thrillers on the road against the Gophers and Illini last year. The Huskers went 0-3, including a season-ending loss in the Elite Eight, against the Badgers and haven't won in Madison since 2013.
Several leagues, including the Big 12, Southeastern, American Athletic and Sun Belt conferences, already played matches during the fall. Those leagues followed a similar format with weekend doubleheaders in one location. The Big West, which includes Hawaii, and the Ivy League have already canceled their spring seasons.
The NCAA tournament, which starts on April 8, will also be different from years past with only 48 teams participating, which is 16 fewer than normal.
With fewer at-large bids available to the NCAA tournament, each team's margin for error is much smaller. Fortunately for the Huskers, they return every starter from the 2019 team, which advanced to the regional final.
"There is no room for error or playing into the season," Cook said. "This schedule is like riding a horse in the Kentucky Derby. Get out of the gate and hang on for a wild ride."
Schedule
Jan. 22: Nebraska at Indiana
Jan. 23: Nebraska at Indiana
Jan. 29: Nebraska vs. Northwestern
Jan. 30: Nebraska vs. Northwestern
Feb. 5: Nebraska vs. Maryland
Feb. 6: Nebraska vs. Maryland 
Feb. 12: Nebraska at Rutgers
Feb. 13: Nebraska at Rutgers
Feb. 19: Nebraska vs. Minnesota 
Feb. 21: Nebraska vs. Minnesota
Feb. 26: Nebraska at Wisconsin
Feb. 27: Nebraska at Wisconsin
March 5: Nebraska at Illinois
March 6: Nebraska at Illinois
March 13: Nebraska vs. Ohio State
March 14: Nebraska vs. Ohio State
March 17: Nebraska at Iowa
March 20: Nebraska vs. Iowa
March 26: Nebraska at Michigan
March 27: Nebraska at Michigan
Apr. 1: Nebraska vs. Penn State
Apr. 2: Nebraska vs. Penn State
---
The all-decade Nebraska volleyball team
First Team: Mikaela Foecke, outside hitter, 2015-18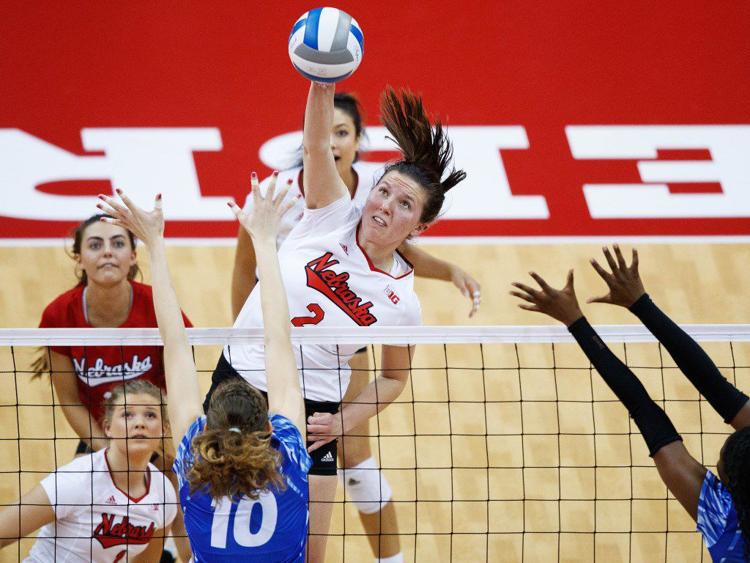 First Team: Kelsey Robinson, outside hitter, 2013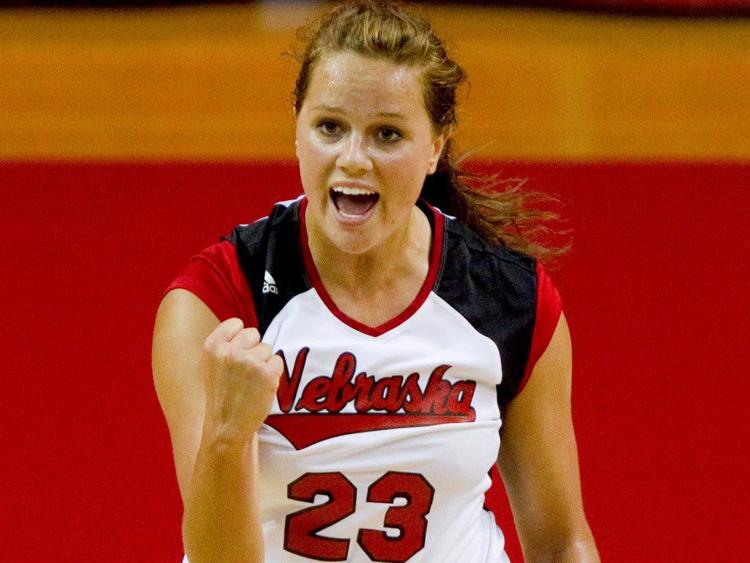 First Team: Kadie Rolfzen, opposite hitter, 2013-16
First Team: Amber Rolfzen, middle blocker, 2013-16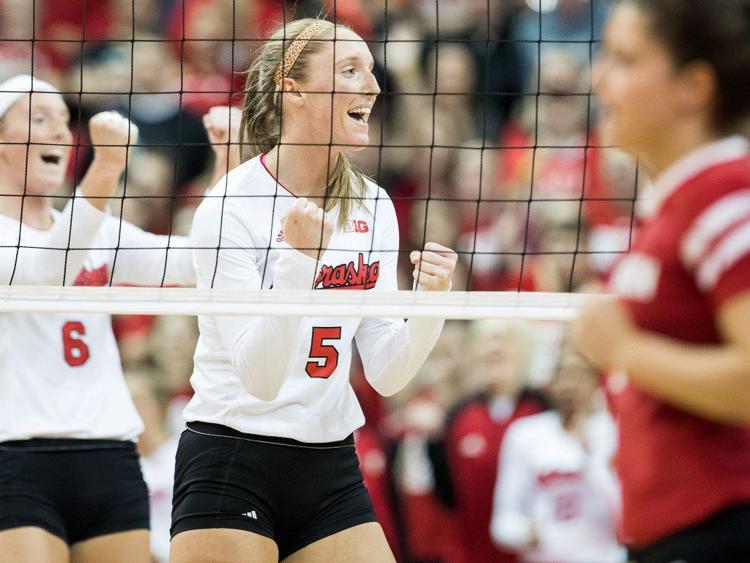 First Team: Lauren Stivrins, middle blocker, 2017-present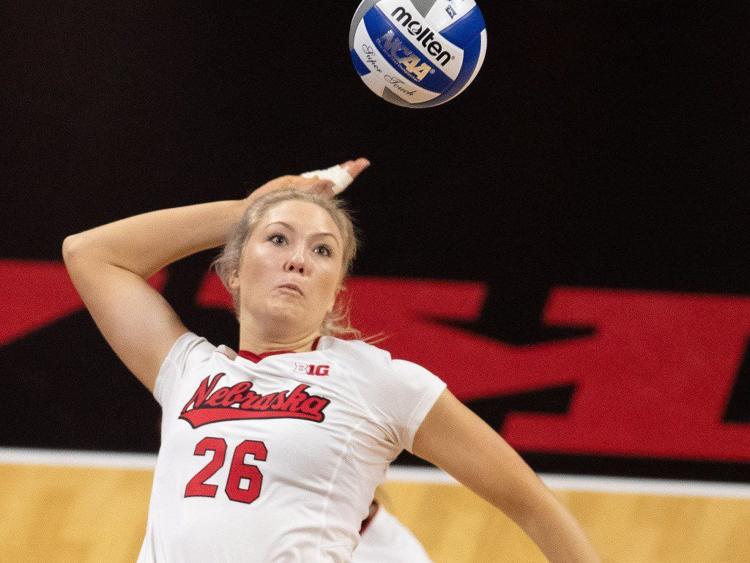 First Team: Kelly Hunter, setter, 2013-17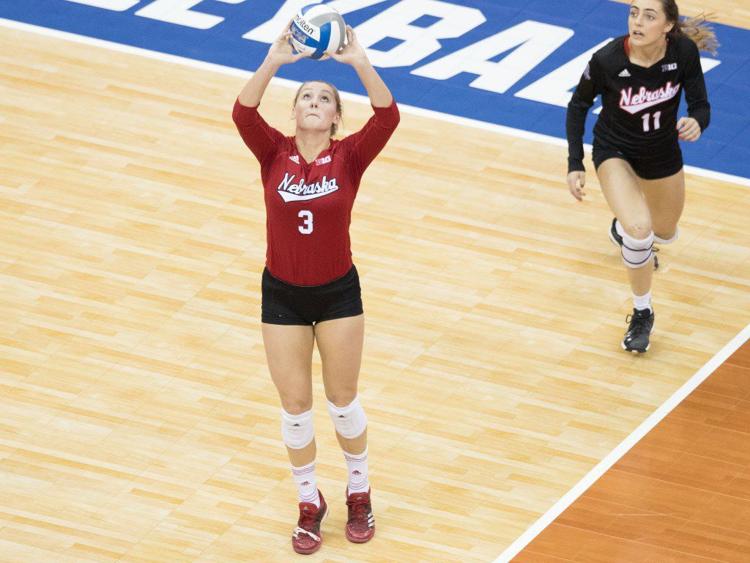 First Team: Justine Wong-Orantes, libero, 2013-16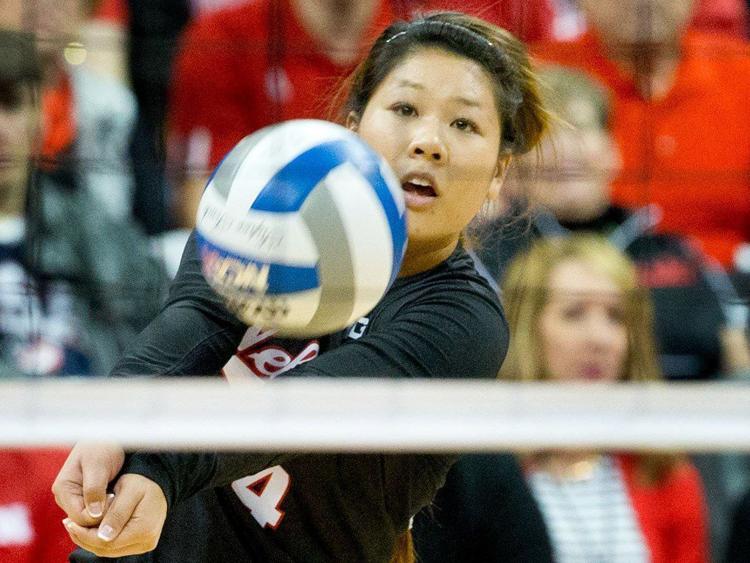 Second Team: Gina Mancuso, outside hitter, 2009-2012
Second Team: Hannah Werth, outside hitter, 2009-12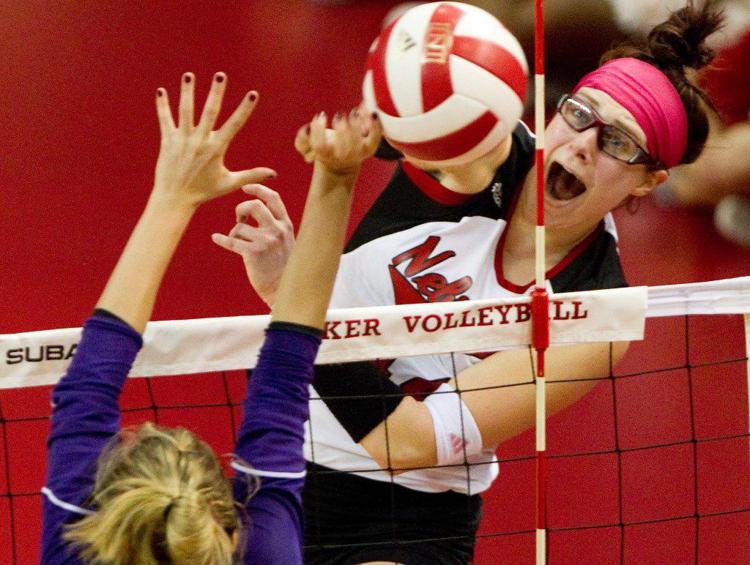 Second Team: Annika Albrecht, outside hitter, 2014-17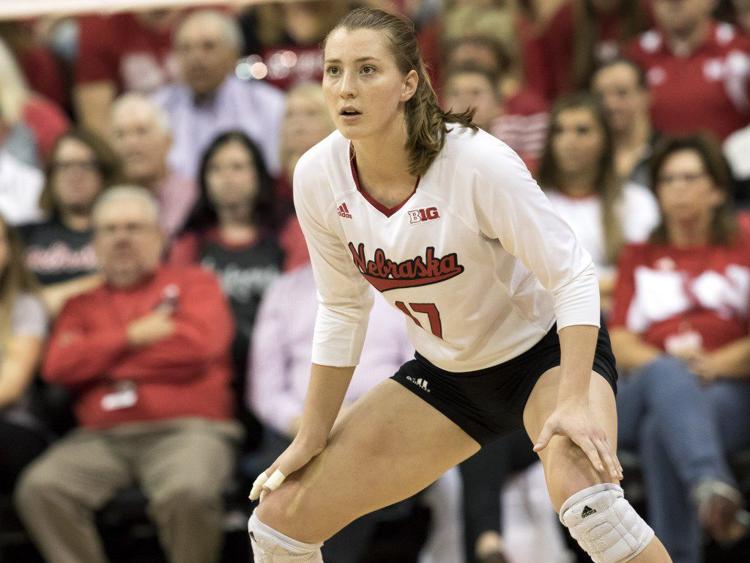 Second Team: Brooke Delano, middle blocker, 2008-2011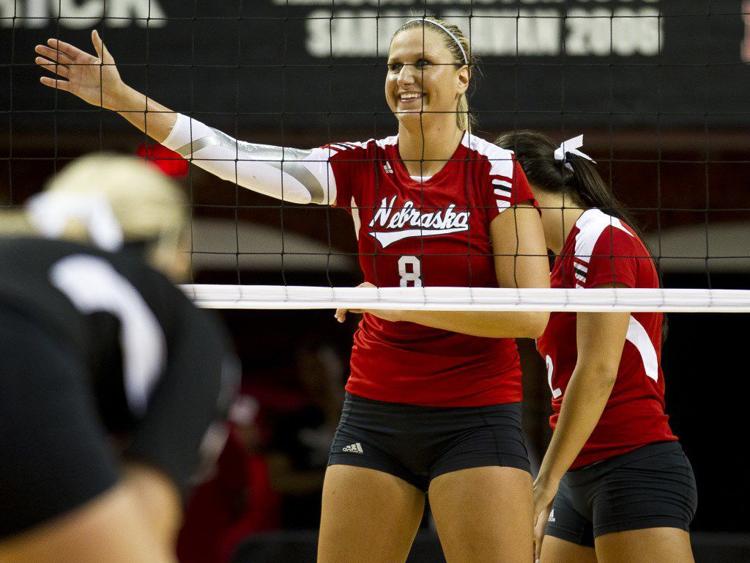 Second Team: Brianna Holman, middle blocker, 2015-2017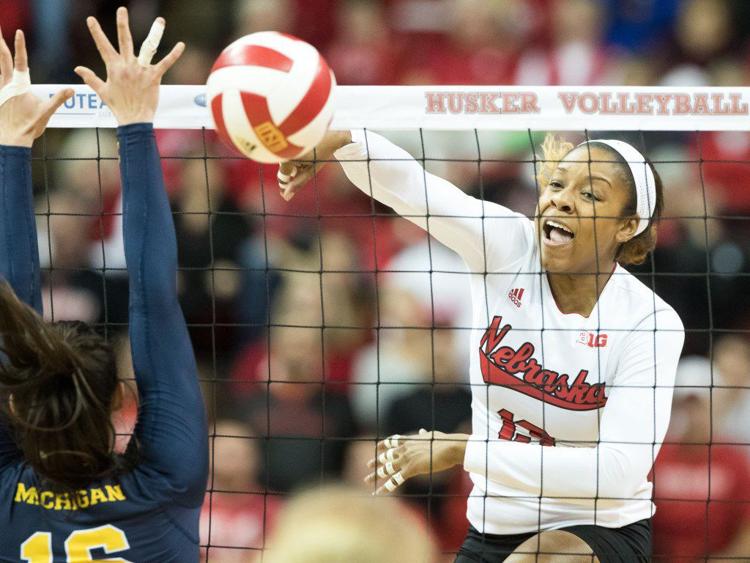 Second Team: Lauren Cook, setter, 2010-12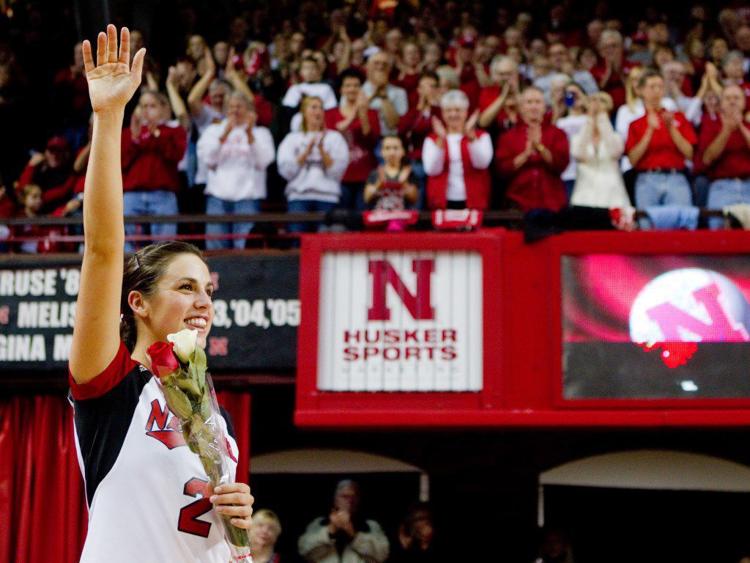 Second Team: Kenzie Maloney, libero, 2015-2018