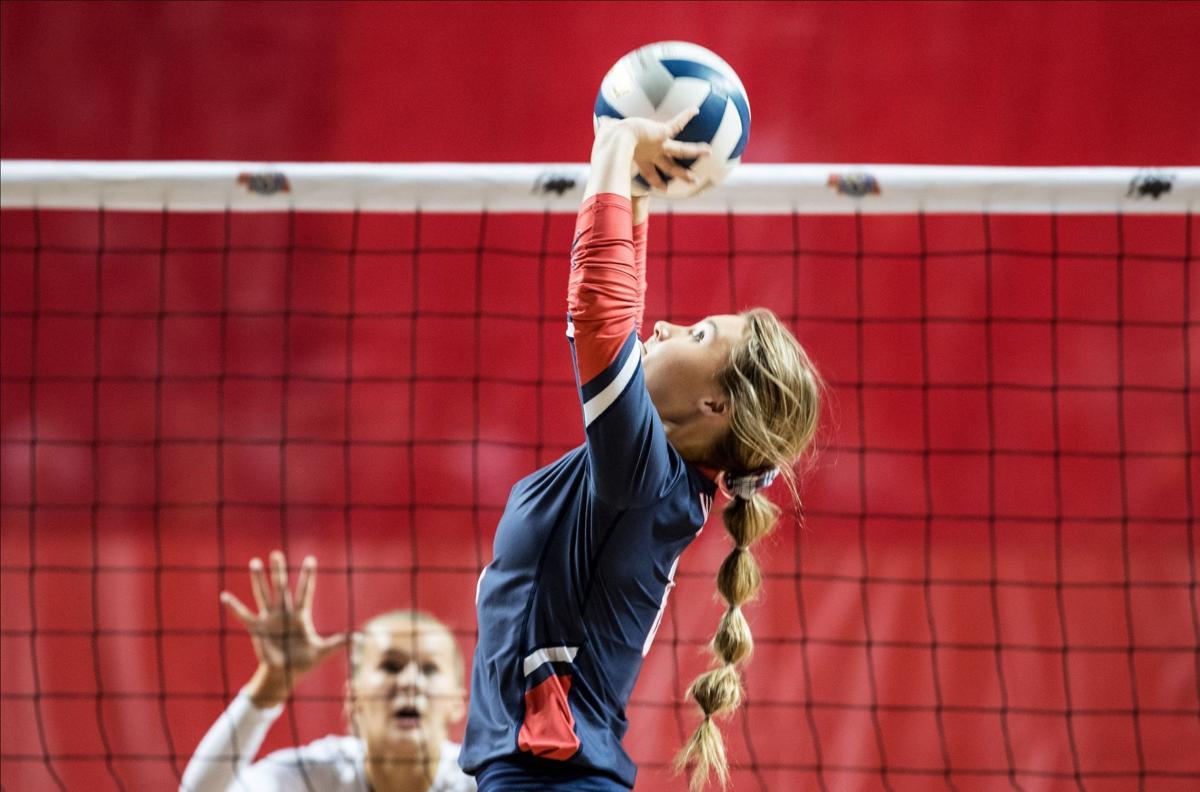 It wasn't easy, but Norris setter Maisie Boesiger kept a secret this past week.
She finally was able to let it out Saturday, when she announced on Twitter her commitment to Nebraska.
"That's probably one of the toughest things I've ever had to do," she said. "But first I wanted to talk to the other coaches who were trying to recruit me."
Boesiger, a 5-foot-6 junior, informed the NU coaches of her decision last Sunday. She told her teammates six days later, then told the world on Twitter.
"I've gone to Nebraska camps and I grew up here," she said. "It's everyone's dream to play for the Huskers."
NU won the recruiting battle over Louisville, Mississippi, Colorado, Colorado State, San Diego and UNO.
Boesiger, whose mother Christina is her coach at Norris, said she remembers her first experience with Husker volleyball. Her father, Chris, took her to a match years ago at NU Coliseum.
"I asked my dad what I had to do to play for that team someday," she said. "He told me that I had to work really hard."
The junior said the NU coaches envision her as a utility player with an emphasis on setting and defense. She is one of the top setters in Class B for the Titans, who are ranked seventh in the Top 10.
She had 379 assists as a freshman in a two-setter attack and 999 last year in the one-setter offense. The three-year starter had nearly 400 digs over those two seasons.
Boesiger also had 90 kills and 50 aces last year for the Titans, who reached the state tournament semifinal.
She is averaging almost 10 assists per set this season for 5-1 Norris.
Boesiger said she is excited about this year's squad, which wears masks during practices and games because of coronavirus concerns.
"It hasn't been so bad, once you get the hang of it," she said. "The main thing is that we're still able to play."
Now Boesiger can get on with her life knowing that her college destination is set.
"Just being able to post on Twitter that I was going to Nebraska was so exciting," she said. "I'm glad I don't have to keep that secret anymore."
---
An early look at Nebraska volleyball's 2020 roster
Be the first to know
Get local news delivered to your inbox!