LINCOLN — The Nebraska women wrapped up the nonconference portion of their schedule as one of six Division I unbeatens thanks to Wednesday's 72-61 win over Wyoming.
The 12-0 Huskers built a sizable advantage, battling back-and-forth in the first quarter for a three-point lead, entering halftime with an 11-point advantage and going up 20 with Isabelle Bourne's layup to start the fourth quarter.
A late run by the Cowgirls (4-5) trimmed the lead to nine, but the damage was mostly done. A Sam Haiby and-one floater with two minutes remaining effectively put the game out of reach.
Haiby was one of five Huskers with at least nine points, joining fellow starters Bourne, Jaz Shelley and Bella Cravens. But perhaps the largest contributions came by way of forward Annika Stewart off the bench. The second-year freshman tallied a career-high 21 points in 14 minutes, including 10 straight for Nebraska in the third quarter.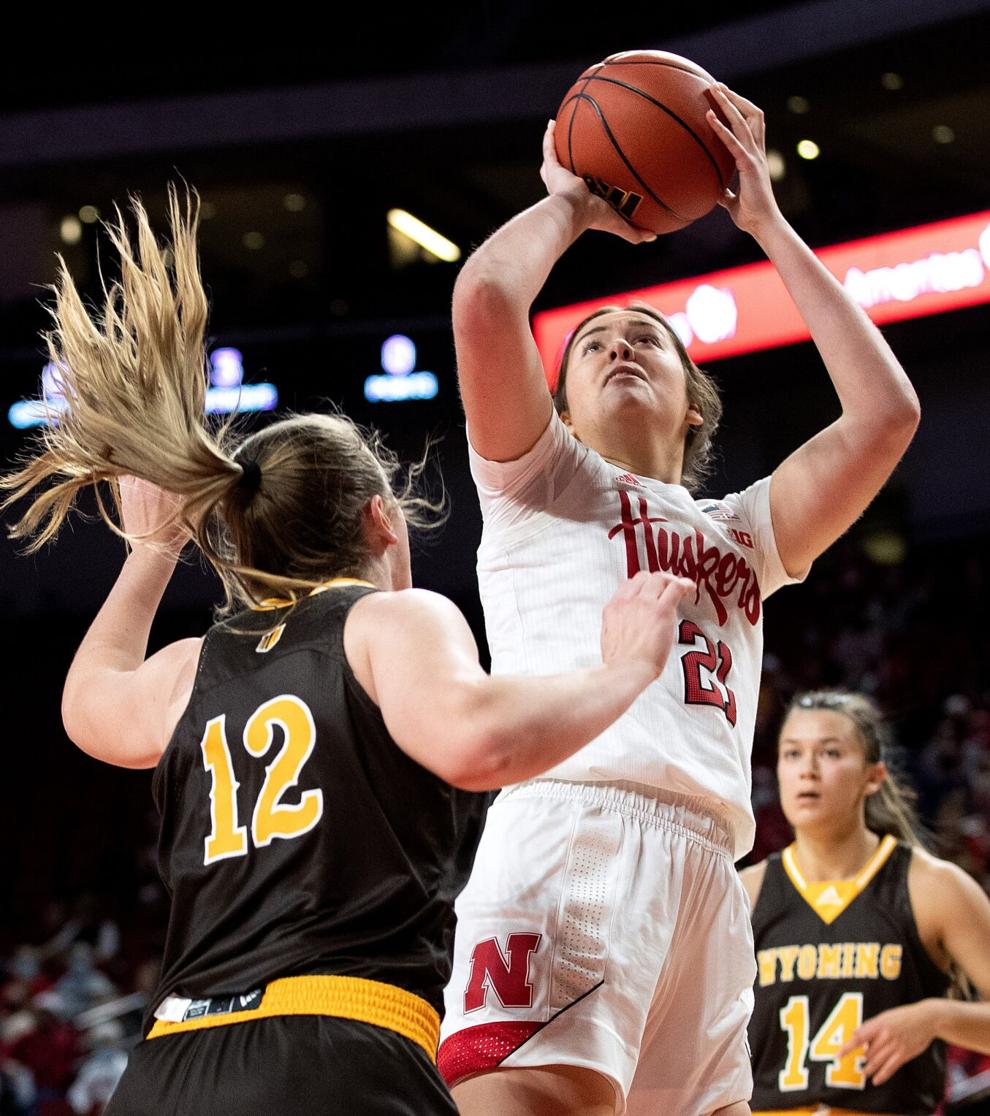 "One thing about Annika is that we all have confidence that she's an incredibly explosive scorer," coach Amy Williams said.
Williams was just as impressed with Stewart's defensive adjustments in the second half, something she has been working on and the entire team has emphasized. Shelley, whose 12 points came with a team-leading 11 rebounds and seven assists, was just as instrumental in building the lead.
"It's awesome," Shelley said. "(Stewart) doesn't miss in practice, so that wasn't a surprise for us, we know that she can do that. And the defense they were playing really helped us. We could stretch the defense out there with Anni shooting 3s, and it actually made it easier for all the guards."
The Cowgirls held true to their reputation as a team that doesn't beat itself. They entered the game with the nation's fewest fouls and fourth-fewest turnovers in Division I. The Cowgirls matched Nebraska with nine turnovers, below their average, and 13 fouls, just above their average.
Center Allyson Fertig scored 16 to pace Wyoming while Omaha Westside grad Quinn Weidemann had six points in her return to Pinnacle Bank Arena.
But the Huskers started hot from 3-point range, making 7 of their first 12 attempts to finish 9 of 25. Overall, they outshot their opponent 46%-36%.
Though few expected NU to be undefeated entering the main portion of Big Ten play, players noted the unselfishness of a group in which anyone can lead the team in scoring. Seven have done so thus far in 12 games. Part of that comes from the versatility and switchability that Williams preaches.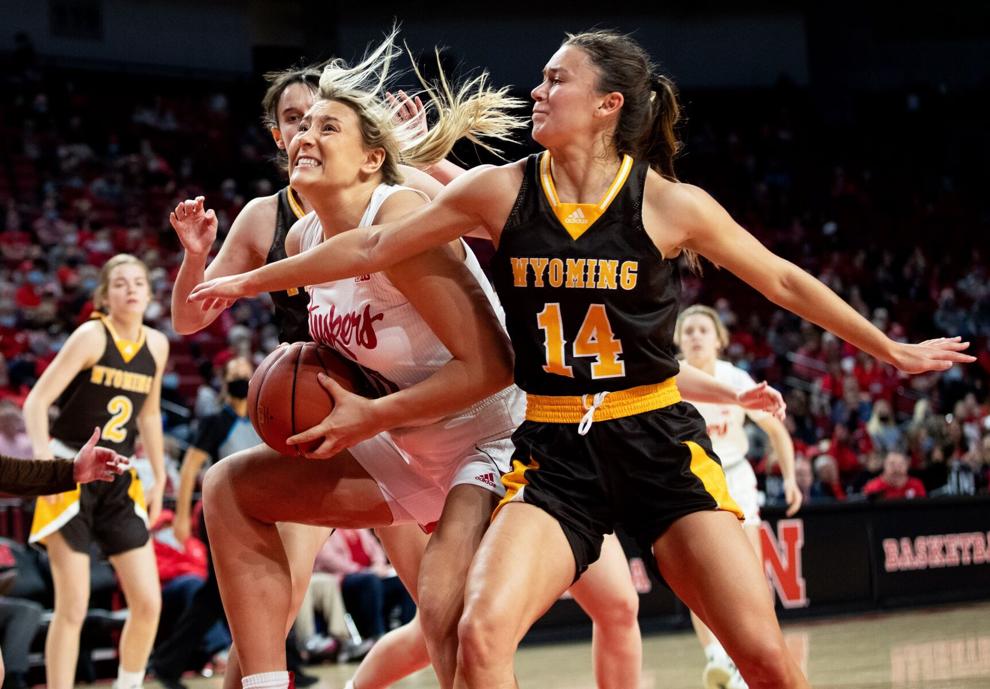 "They're capable of greatness and they're fighters, and I think we've got great versatility," Williams said.
Nebraska continued a trend of playing all 13 available players, 10 of whom played double-digit minutes. But this time, guards Shelley, Haiby and Ashley Scoggin all tallied at least 25 minutes. This could be more of a trend in Big Ten play.
Not all of the Huskers' wins have been blowouts, and they haven't faced the most daunting schedule. But with seven wins against teams in the top 100 of the NET rankings and the third-highest point differential in Division I, the Huskers look the part of an NCAA tournament team and Big Ten contender so far.
"We've been off to a great start," Williams said. "We're very excited about it. I think the most exciting thing is that it's been fun, but we know that there's still a lot of room for improvement.
"Before the game today we talked about how we've been pretty good, and we've got a chance to be even better and be special, and we know what it's gonna take and the discipline to reach that mark."
Nebraska is 1-0 in Big Ten play — with a Dec. 6 win at Minnesota — heading into its next game, Dec. 30 at Michigan State (7-6).
---