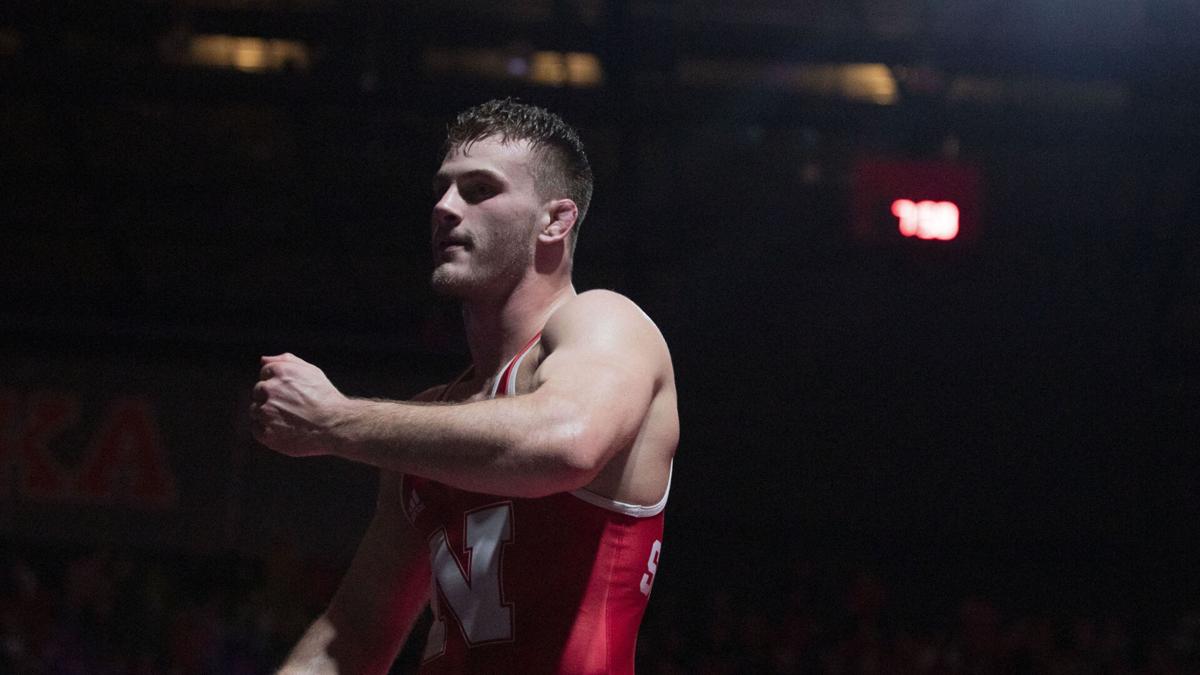 Eric Schultz knows his way around the Big Ten wrestling meet.
"He's not a young buck anymore, he's an old bull," said Nebraska coach Mark Manning, referring to Schultz's experience in March tournaments. "He's a competitor, so he probably remembers his losses more than his wins. That fuels his fire, that fuels how his motor is running."
This will be Schultz's fourth straight year competing at 197 pounds at the conference meet. He finished seventh as a freshman in 2018, fourth as a sophomore and second last season. He qualified for the NCAA meet each year, but has never medaled there.
Schultz, though, comes into this year's Big Ten meet with a target on his back. He's the tournament's top seed and has climbed to No. 1 in the national rankings at 197, according to InterMat.
The league meet takes place Saturday and Sunday at Penn State.
"It doesn't matter to me," Schultz said of the Big Ten's top billing. "It's another tournament that I haven't won, so I don't think the seeding really means anything until I actually win the tournament. Then I'll feel I earned that."
Schultz has earned his national ranking in this shortened regular season. He's 8-0 and three of those wins came against opponents who were ranked in the top 11.
"I've tried to watch more film, be a student of the sport. And getting more mentally prepared has helped a lot," Schultz said.
Schultz's best win came early in the season at Iowa when he recorded a late takedown for a 3-2 win over third-ranked Jacob Warner.
That was one of two wins that day for the Huskers as Iowa won the dual 31-6. It also was Nebraska's only dual loss in 2021.
"I think our guys are a lot more seasoned than they were back in January," Manning said. "I think we're peaking at the right time. Our guys are strong and healthy. I think we're in a great place right now."
Overall, Nebraska has an experienced team after placing second behind Iowa at the 2020 league meet. It was NU's best finish at a conference meet since 2009.
Two other Huskers will be competing in their fourth Big Ten meet. CJ Red is seeded fourth at 141 pounds, while Taylor Venz is sixth at 184.
Four others—Liam Cronin (125), Ridge Lovett (149), Peyton Robb (165) and Mikey Labriola (174)—wrestled at last year's league meet. Cronin, who transferred from Indiana in the offseason, and Labriola are seeded second in their weight classes. Labriola is 8-0 this season and ranked second nationally by InterMat.
The three other Huskers—Tucker Sjomeling (133), Caleb Licking (157) and Christian Lance (285)—will make their Big Ten debuts.
Iowa comes in as the favorite as it has four of the 10 No. 1 seeds. Those top seeds are Spencer Lee, the defending national champion at 125, Jaydin Eierman (141), Alex Marinelli (165) and Michael Kemerer (174).
Manning said the goal is for his team to be its best for five days in March—two for the league meet, three for nationals. And in a shortened season, he said he's been pleased how the Huskers have handled adjustments because of COVID-19.
"You hope your guys are doing the right thing each and every day because it's going to affect their season," Manning said. "Our team has been super disciplined and super locked-in."
Meet the 2020-21 Nebraska wrestling team
Meet the 2020-21 Nebraska wrestling team.