There were some added benefits to writing about Nebraska's biggest and, in some cases, most unusual deer and elk.
The fun part about working on "Nebraska's Bucks and Bulls: The Greatest Stories of Hunting Whitetail, Mule Deer and Elk in the Cornhusker State" for Joel Helmer was meeting the people whose stories he told.
"Hunters are so welcoming. They were just great," he said. "I got to see a lot of the state I've never seen before. It really made me appreciate what we have in Nebraska as far as hunting."
Helmer, a Concordia University professor of geography and chair of the department of history, geography, intercultural studies and modern languages, spent two years and drove thousands of miles to collect his 68 short stories.
One is the tale of his daughter, Hannah, who in 2016 broke the state record for a nontypical elk with a score of 426 6/8. That ranks among the best in the world, and her photo graces the cover.
Helmer said he'd been thinking about writing the book for a while, but the attention she gained after her trophy hunt spurred him on.
He submitted a proposal to the University of Nebraska Press, and it was accepted.
"You write a proposal saying you are going to collect all these stories, and then you have to do it," he said.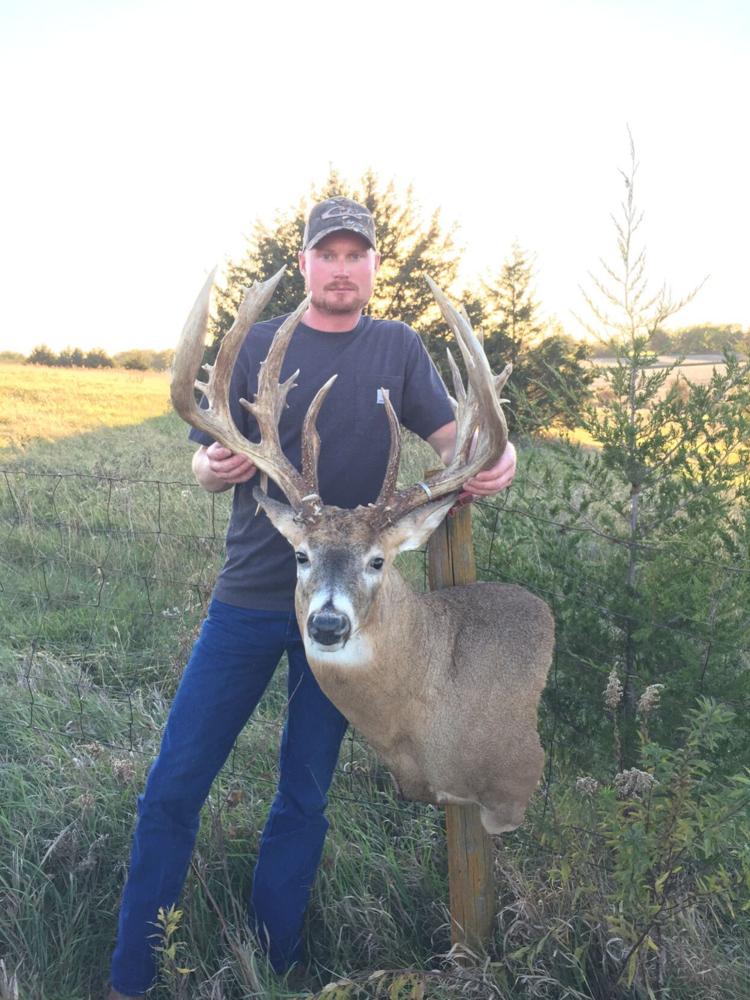 He started his research at Nebraska Game and Parks, whose paper copies of score sheets include names, numbers and more recently emails. He checked the records of national groups like Boone and Crockett and followed leads on Facebook and through word of mouth.
The book includes 24 stories of state record whitetail, mule deer and elk, both typical and nontypical. There's 19 stories involving archery hunts.
One of his favorites — besides Hannah's, of course — is the one about an Orchard dairy farmer who only shot one deer, and it was a record-breaker.
John Harvey told his wife in 1963 that he was going to go hunting with his dad in Antelope County, using a borrowed rifle. That trophy typical whitetail deer measured 196 4/8. Harvey has since died, but his wife, Betty, shared the story.
"Not too many people shoot one deer in their whole life, and it's a state record," he said.
The stories come from 39 counties, from men and women, old and young. And all are unique. Every story also has a picture, which is what Helmer especially likes about the 300-plus-page book.
The photos range from 1945 to 2017, so you can see the change in clothing, vehicles and hunting through the years.
"I just love old hunting photos," he said.
In the end, Helmer said the book, available online and at local bookstores, isn't just about hunting.
As a geographer, he weaved in a lot of Nebraska history as well as information about families, geology and ecology.
"It's really a story of Nebraska and Nebraskans," he said. "These stories are so important to the families, communities and small towns. These stories have been told and retold. A lot of them have never been written down. This book preserves those stories."
Trophy Board photos: Nebraskans and their trophies
See a photo gallery featuring some local hunters' top prizes from across the Midlands.
Be the first to know
Get local news delivered to your inbox!