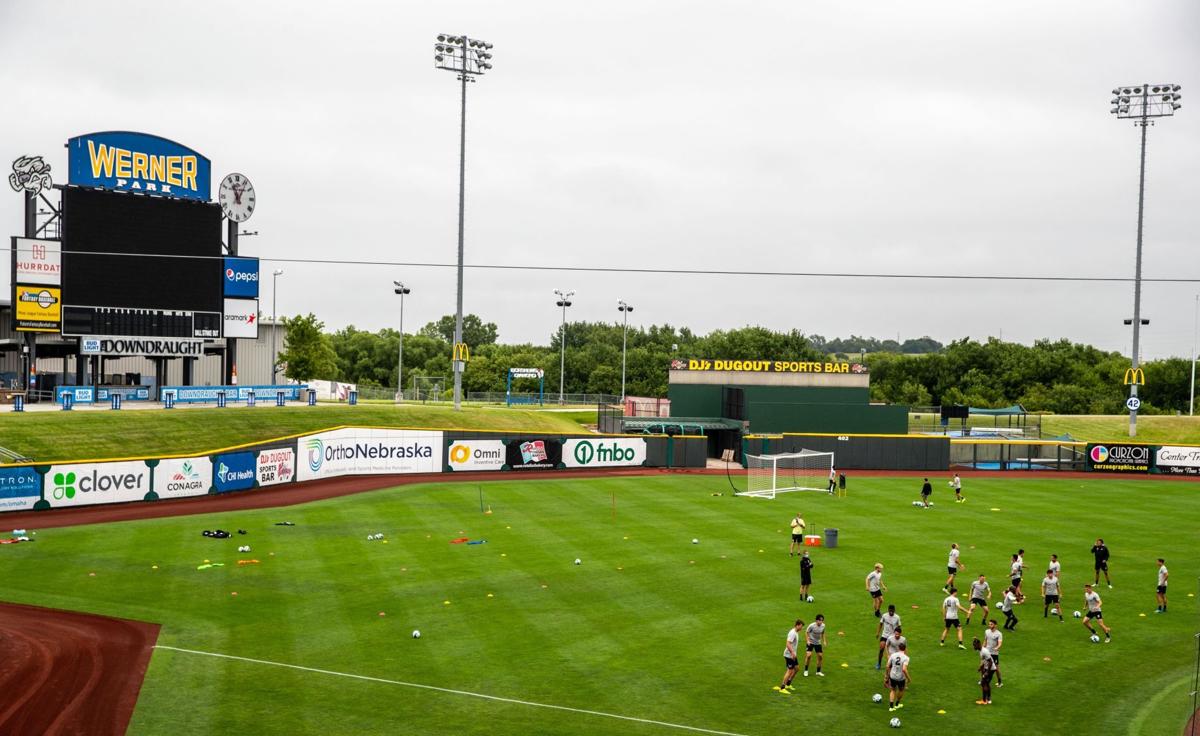 How do you properly pass the time when you're quarantined in a city you just moved to?
The players on Omaha's new professional soccer team — who all live in the same apartment complex in Blackstone — have been trying to figure that out for the past several months.
They don't have a ton of great answers.
There have been several video game battles — FIFA and Call of Duty are the most popular choices. Elvir Ibisevic decided to take a few real estate classes online. Rashid Nuhu taught himself how to cut his own hair because, well, he doesn't trust Elma Nfor, who's very likely to chuckle suspiciously when he pats his nearly bald head and claims to be the best barber on the squad.
They've held Zoom meetings. Lots of them. Seriously. They've probably Zoomed more than they've trained together on the field.
Ibisevic played college soccer at UNO, so he's conducted occasional ride-a-long tours of the city. He and a few guys have gone out fishing, too. Others have taken turns running Union Omaha's social media pages — Nfor's been especially active there. They tried a team-wide cook-off once (didn't work). Walking around Memorial Park is nice, the players say.
"I've watched a lot of TV," Nuhu said with a smile.
But here's the silver lining of months of apartment-isolation for this newly assembled roster of 21 players (22 after a new signing this week): team chemistry is not a problem.
Union Omaha will make its debut in USL League One on Saturday when it plays a road game against New England Revolution II. The match is set for 4 p.m. on ESPN Plus.
It'll be the first time that this group has officially stepped on the field as one unit. The first ever real game in Union Omaha history.
That might have been a bit terrifying for a coach three months ago. The team was supposed to start its inaugural season in April. Then the pandemic shut down sports.
But now, after weeks of relationship-building and quarantine-bonding, coach Jay Mims isn't as concerned about how connected his new roster will be.
"Everyone's a new teammate, so team chemistry and getting to know each other off the field and learning about each other was super important for our guys," Mims said. "We have a pretty cohesive group now. It's amazing. It's an advantage for us. It is our first year but it feels like it's Season 3."
Whether the Owls can display that unity on the field is to be determined.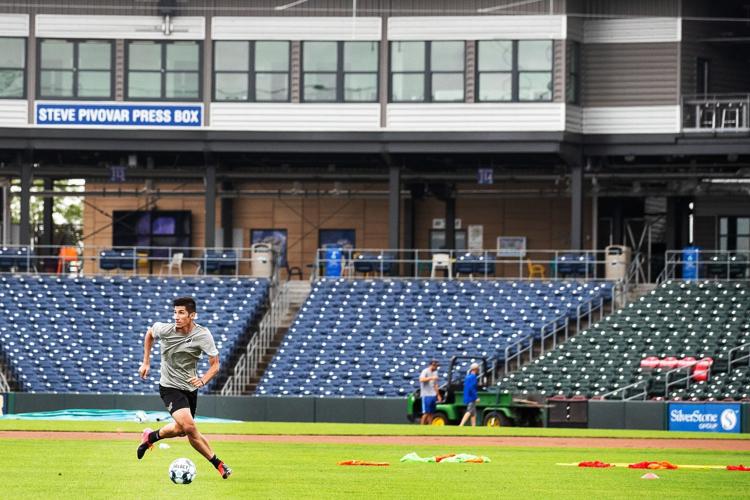 Their early reviews, even before the pandemic, were positive. The club earned two draws and a win during an exhibition tournament in Utah in February. It knocked off Major League Soccer's Minnesota United in a friendly.
"During preseason, we played like we've been a team for a long time," Nuhu said. "And it's a team sport. So it's great. You have to be connected with each other, you have to learn from each other. With the connection we had, it made everything easier on the field."
The bond has only grown since then.
And now the Owls will get their chance to show it.
"We just all clicked," Ibisevic said. "That makes it easier on the field."
Union Omaha will make its home debut against North Texas FC at 7 p.m. Aug. 1 at Werner Park. The club is set to play a 16-game regular season schedule in 2020.
Photos: Meet the 2020 Union Omaha soccer team
These are the players who make up the roster for Union Omaha's inaugural season in USL League One.
Be the first to know
Get local news delivered to your inbox!