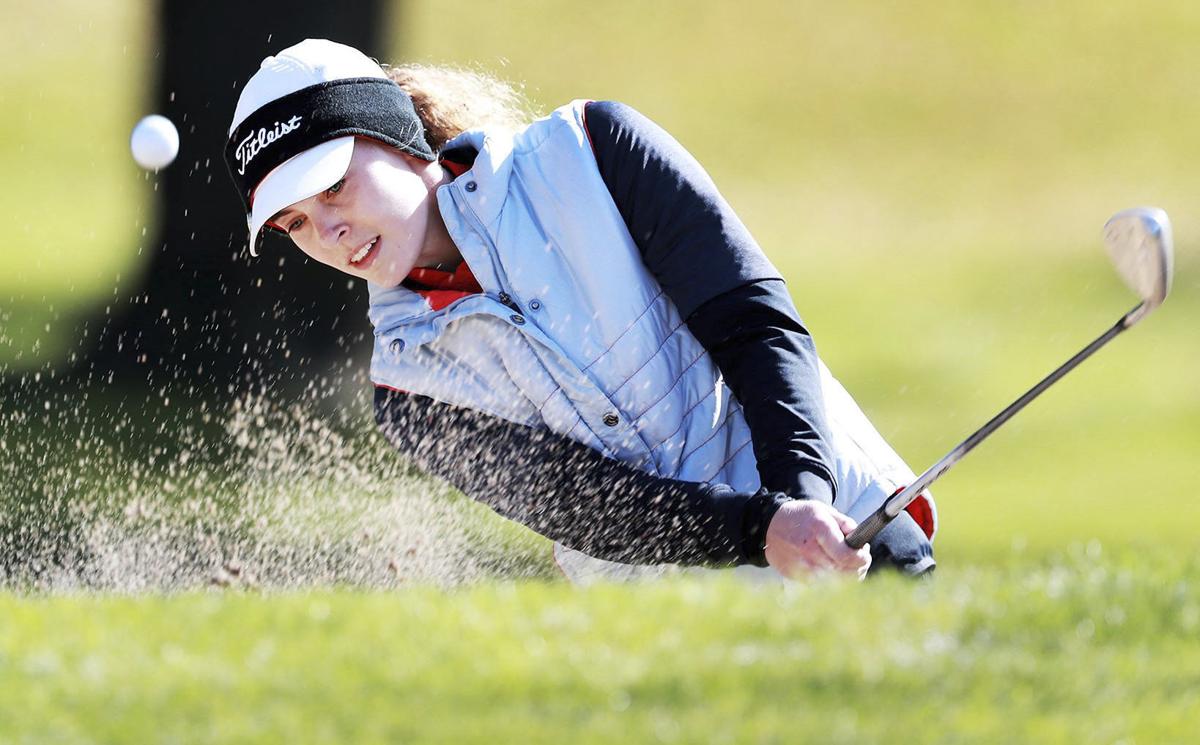 OAKLAND, Neb. — South Dakota-bound Danica Badura of Aurora won her second girls state championship in less than a week, beating Nicole Kolbas of Lincoln 2-and-1 in the Nebraska girls match play final.
Badura won five of seven holes by mid-round to take a 3-up lead at Oakland Golf Club. She reached the final with a 2-and-1 semifinal win over 16th seed Elly Speece of La Vista. Kolbas defeated Emily Karmazin of Omaha 3-and-2 in their semifinal.
In Friday's 8 a.m. boys final, Reed Malleck of York meets Josh Kramer of Omaha. After beating Marcus Erikson of Grand Island 6-and-5 in the quarterfinals, Malleck got past top seed Isaac Heimes of Norfolk 3-and-2.
Kramer won the 15th hole to defeat Creighton-bound Jake Kluver of Norfolk 1-up in their semifinal. Kramer took down No. 2 seed Luke Gutschewski of Omaha 5-and-4 in the quarterfinals.
The Nebraska 100: Our greatest athletes
The Nebraska 100, originally selected in 2005 and then updated and re-ranked in 2015, came from a pool of nearly 500 names from the ranks of high school, college, amateur and professional sports from the past 140 years. Assistance came from a panel of veteran sports observers from across the state, with the newspaper's sports staff determining the final rankings.