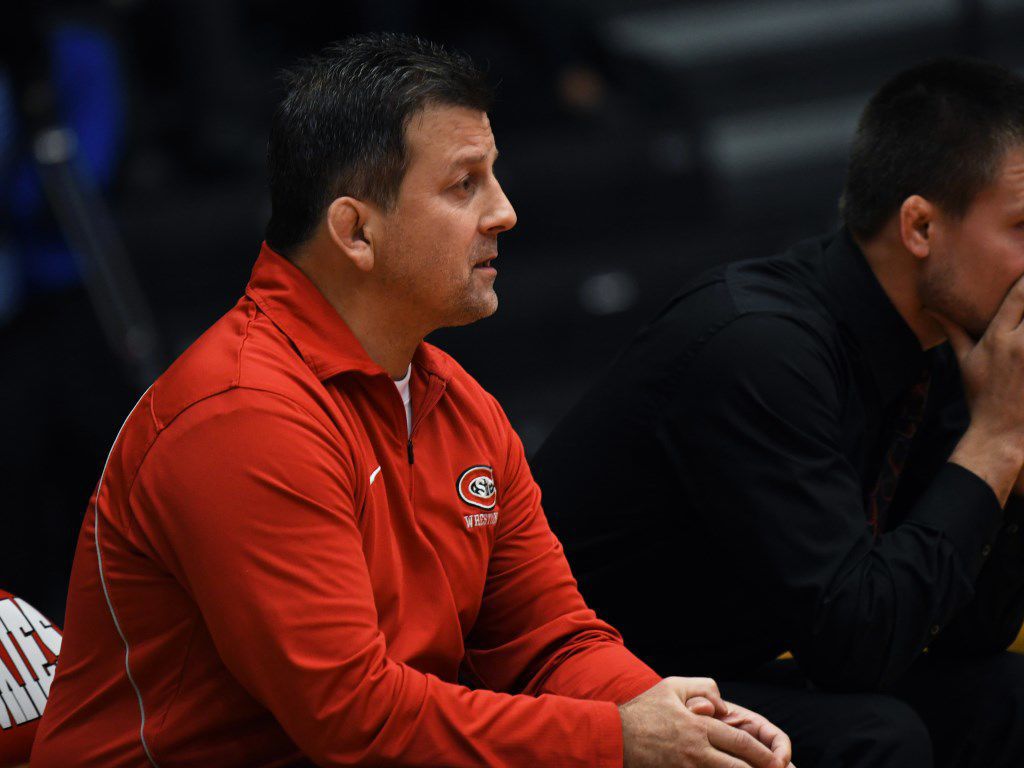 Steve Costanzo, a graduate of Bennington High School and UNO, was named Friday as the Division II national wrestling coach of the year.
Costanzo led St. Cloud State to an undefeated record in his 14th season as head coach before the coronavirus pandemic ended the season. St. Cloud State had already won its ninth straight conference championship and, with a nation-high nine individuals qualified, was a favorite to win its fifth national championship in six years.
This is the third time Costanzo was named D-II coach of the year (2011, 2016). He was also the NAIA coach of the year at Dana College in 2006.
Costanzo was a three-time All-American at UNO in the mid-1990s and was a two-time conference champion. He twice finished third at the national championships and ranks in the top 10 at UNO in career victories.
Costanzo started his coaching career at Dana in 1999 and spent seven seasons there before moving on to St. Cloud State.
The Nebraska 100: Our greatest athletes
The Nebraska 100, originally selected in 2005 and then updated and re-ranked in 2015, came from a pool of nearly 500 names from the ranks of high school, college, amateur and professional sports from the past 140 years. Assistance came from a panel of veteran sports observers from across the state, with the newspaper's sports staff determining the final rankings.