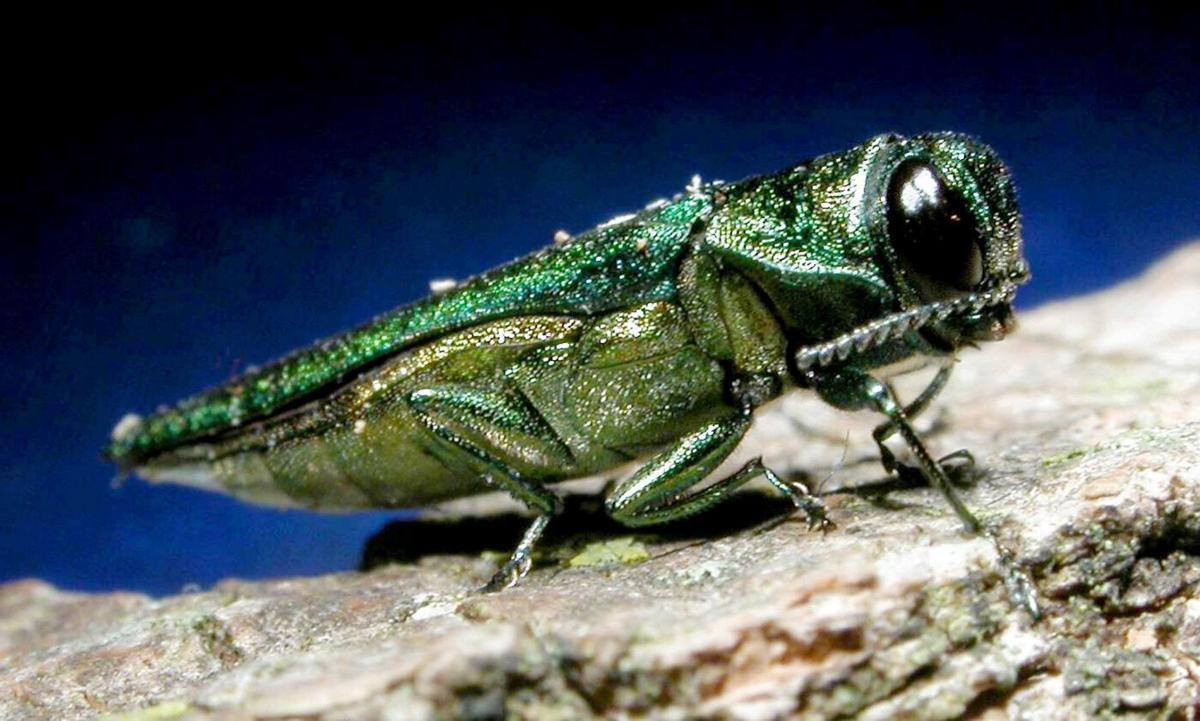 LINCOLN — The tree-killing emerald ash borer has been discovered at Mahoney State Park in Nebraska and in Council Bluffs, Iowa, indications the threat to the region's canopy is accelerating.
Borers were found June 6 in a baited trap at Mahoney, a popular park midway between Omaha and Lincoln near Ashland. In the Bluffs, the beetle was found along Interstate 80.
The discoveries confirm what arborists and others have been saying — ash borers are spreading through the region.
The emerald ash borer, which is native to Asia, was first discovered in Nebraska in 2016 and in Iowa in 2010. The first discoveries in Nebraska were in a South Omaha park and in Greenwood . There have been multiple discoveries of the beetle in the Omaha area since then, according to Christin Kamm, a spokeswoman for the Nebraska Department of Agriculture.
The first U.S. discovery was in 2002, and the pest has spread to 33 states, as far west as Colorado.
The Nebraska Game and Parks Commission has said it will treat select ash trees at Mahoney State Park. Extensive removal of trees is not expected. If a tree is deemed hazardous, it will be removed to protect visitors and property, the agency said.
The transport of firewood is a primary source of infestations. Game and Parks began voluntary firewood restrictions at state parks in 2013 to limit the spread.
Be the first to know
Get local news delivered to your inbox!