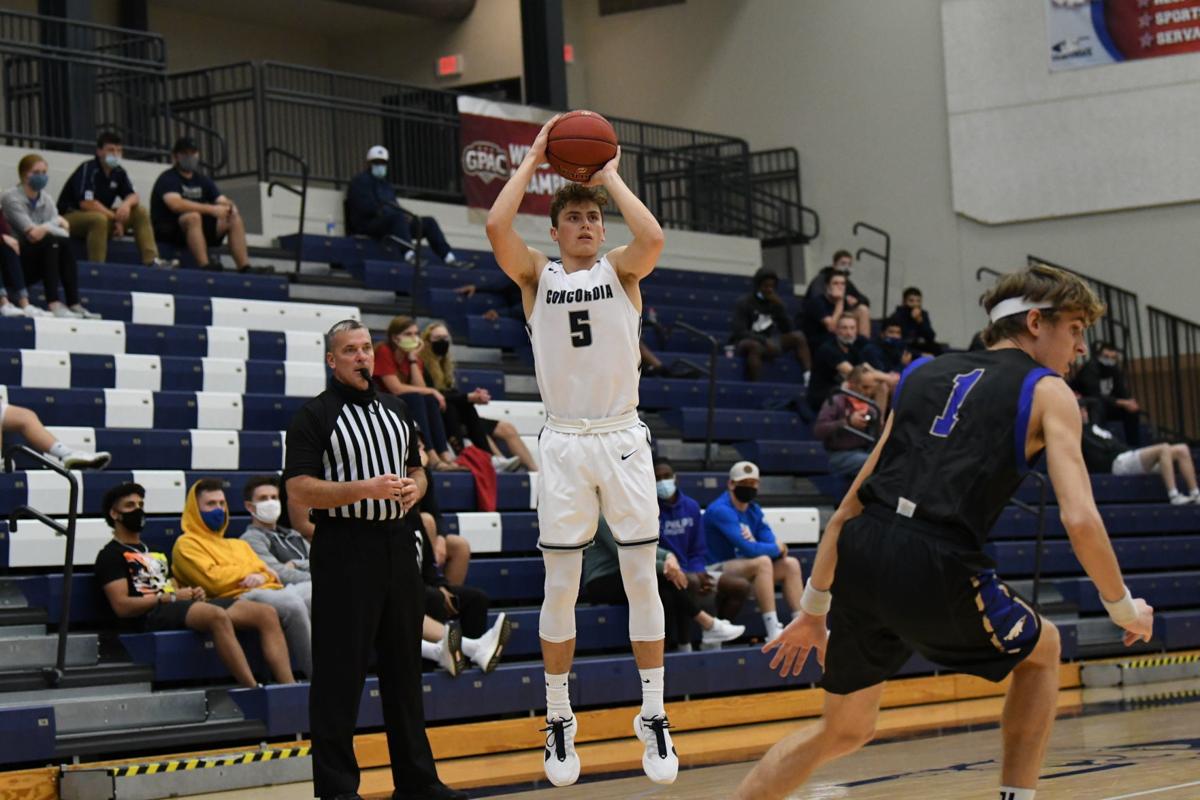 Ben Limback hopes last season was just a sign of bigger things to come.
His Concordia men's basketball team got a taste of postseason success as it won the GPAC tournament and played at nationals for the first time since 2005.
That success is carrying over to this season as the Bulldogs have started conference play 4-0 for the first time since the 2008-09 season.
"I noticed in the preseason there was a lot more confidence, more swagger, more knowing what to expect," said Limback, whose team is 7-1 overall. "Once you've done it, it makes it more realistic and more attainable."
The Bulldogs won their seventh straight Monday when they shot 53.4% from the field in an 83-66 win at Doane. Four Bulldogs scored in double figures, and for the season, five players are averaging at least nine a game.
"The secret to our offense is our guys have bought into each other," said Limback, whose team averages 86.5 points and 11.5 3-pointers a game. "It's a very balanced attack. Different guys step up on different nights."
At Doane, Carter Kent, who played his high school ball at Crete, finished with 17 points, eight assists and five rebounds, while Gage Smith had 18 points and 10 rebounds.
Smith, a 6-foot-6 junior, has five double-doubles this season. After averaging 4.7 points in 11 minutes a game as a sophomore, he's contributing 11.8 points and 11.6 rebounds this season.
"He grew 2 inches and put on 15, 20 pounds since his freshman year, so he's come into his own athletically," Limback said. "But I never envisioned him being this good on the rebounding side of things. He's got great hands, great anticipation, and he's always played with a high motor."
Concordia went 24-10 last season, but returned just two starters in Kent and Justin Wiersema. They're setting the pace as Wiersema averages 16.0 points, while Kent adds 13.1 points and 3.5 assists.
Kent was the GPAC freshman of the year in 2019, then was one of Concordia's best perimeter scorers last season. He's attracting more attention this season.
"This year he's had to take on a bigger role. He's drawing the best defenders most nights," Limback said. "He's still doing things despite being sort of a marked man."
Limback said his team needs to be "road warriors" in the coming weeks as it plays six games in 17 days. Following Monday's win, the Bulldogs are playing five of their next six games on the road, starting Wednesday at Hastings.
Other Midlands notes
» Former Doane football coach Matt Franzen has been hired as the new coach at Hastings College. Franzen spent 13 years at Doane, compiling a 65-49 record as coach from 2007 to 2017 before becoming athletic director. Franzen, who took the Tigers to the NAIA playoffs in 2015 and 2016, was an assistant at Hastings for 11 years before going to Doane.
"Returning to the sideline feels like the right move for me, and Hastings College is a school that I am very familiar with," Franzen said. "I don't regret moving from head coach to athletic director at Doane, but I realized in the fall of 2019 that the opportunity to directly impact so many young people was pulling on me more than ever."
Franzen will replace Tony Harper after the Broncos went 2-7 this season.
» The Midland men's swimming and diving program is tied for second in the latest NAIA poll. Individually, Scott Cain has the NAIA's top time in the 50 free, Tyler Penney has the top times in the 100 and 200 breaststroke, and Caleb Miller has top times in distance events. Midland also is receiving votes in the women's poll.
---
The World-Herald's Still Spinnin' series
An introduction into your crash course of Nebraska's basketball history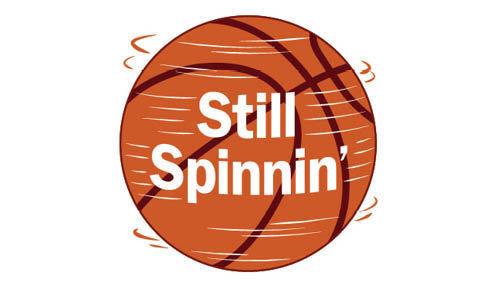 From humble Nebraska beginnings to basketball legend, meet Jerry Krause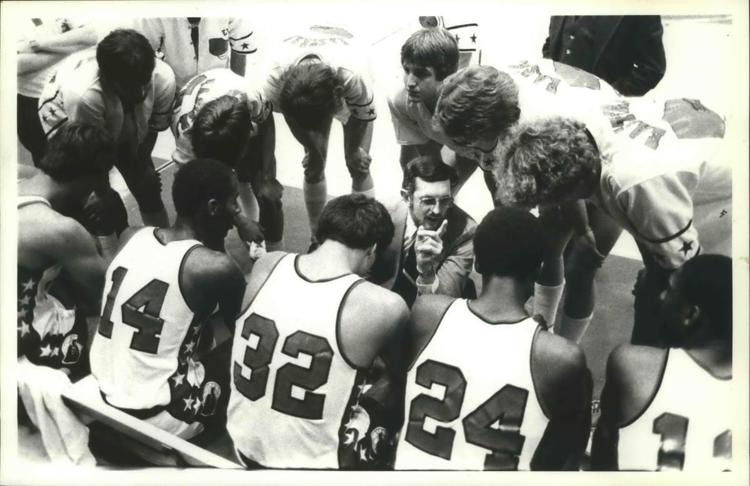 Hoop-It-Up could get heated, but it brought Omaha's basketball community together
Woolridge's and Strickland's rivalry ended in chase for Class A scoring record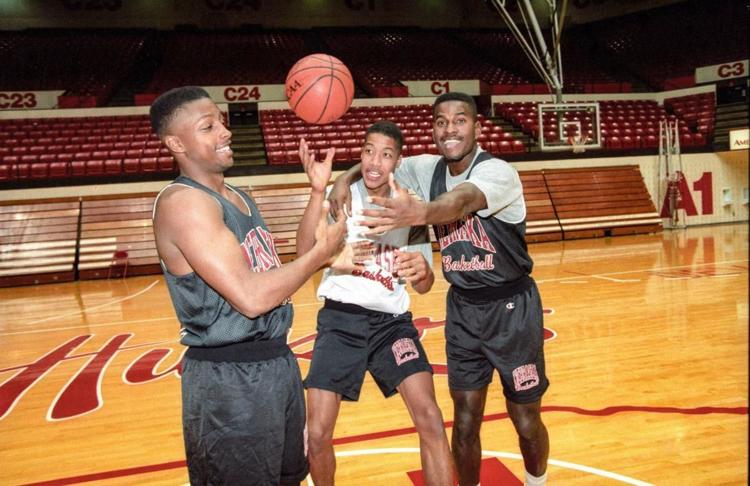 A now-closed Wahoo college once had nation's best women's basketball team
Forrest Roper built a girls basketball dynasty, but his impact was so much more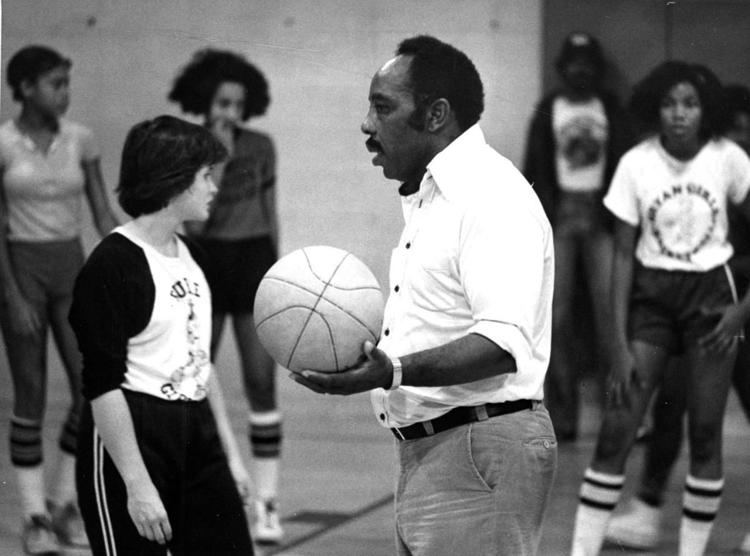 No one could stop Omaha Central's basketball machine, led by high school rock stars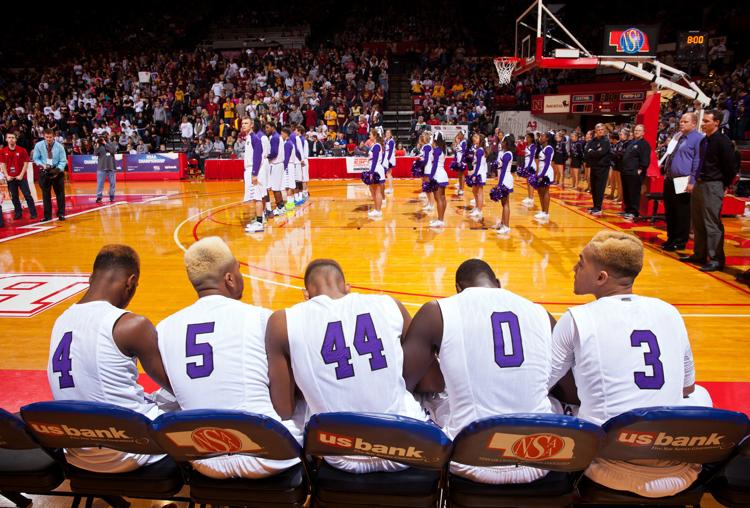 From an Olympian's shoes to Air Jordan, history of the dunk in Nebraska runs deep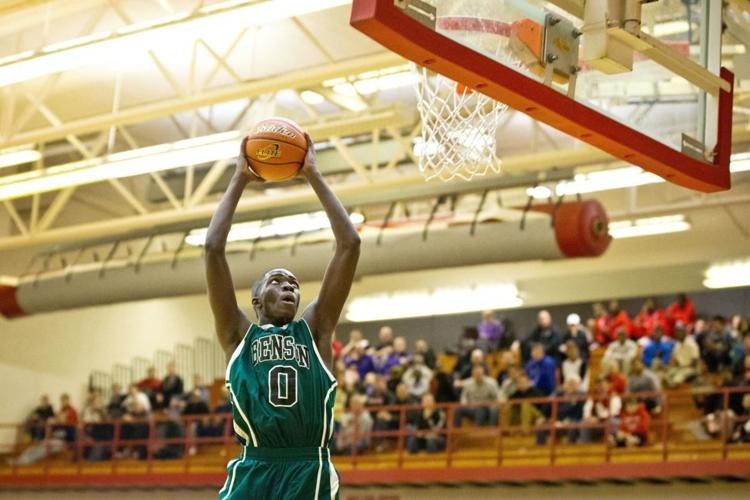 Another Big Ben — Benoit — once towered for Creighton, but was he appreciated?
Meet Mike Heck, the Nebraska high school and Jays standout who had 'unlimited potential'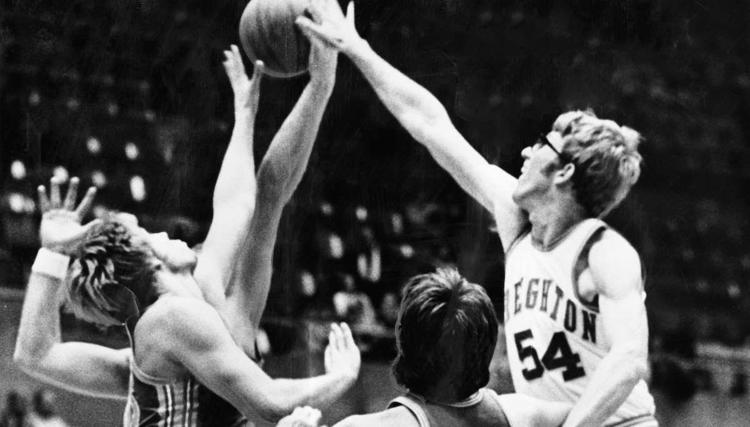 Tragedy kept Harry Kersenbrock, a 7-footer from Crete, from becoming a Jayhawk star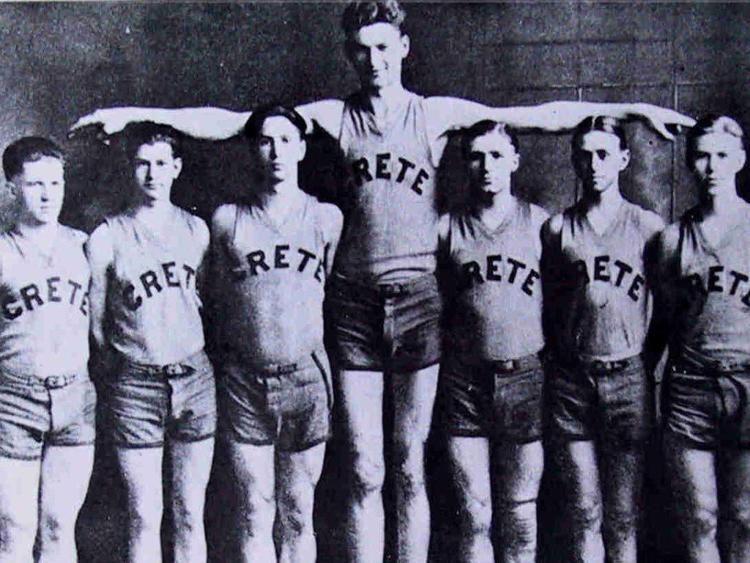 Bill Vincent, the Omaha South great who drew comparisons to Wilt Chamberlain, left his mark
The story behind Kelly Flynn and South Sioux City girl's decade of domination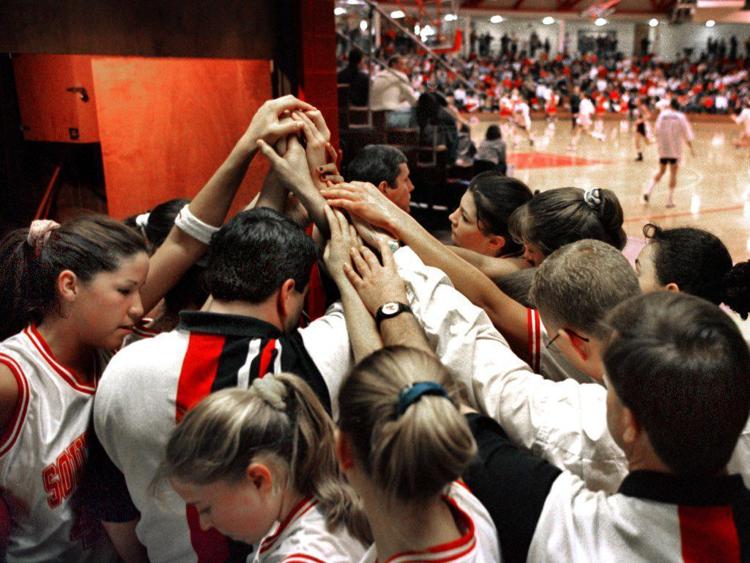 South Sioux City's Mini-Dome presented big problems for hoops opponents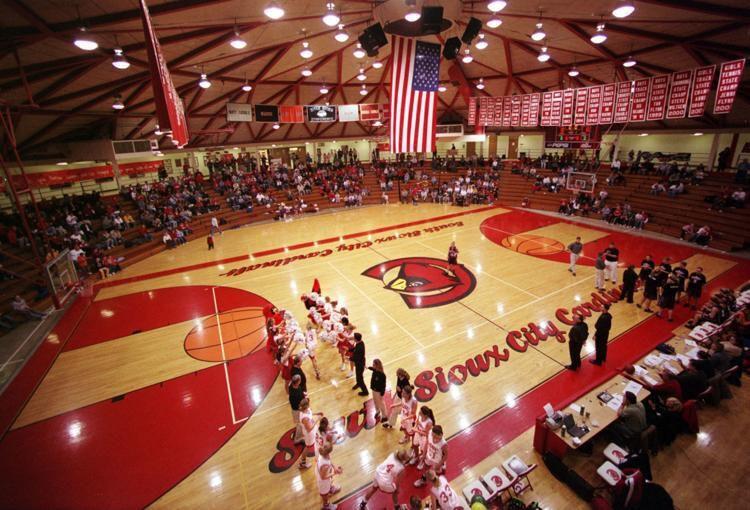 In Omaha's episodes of racial tension, only once has basketball played a major role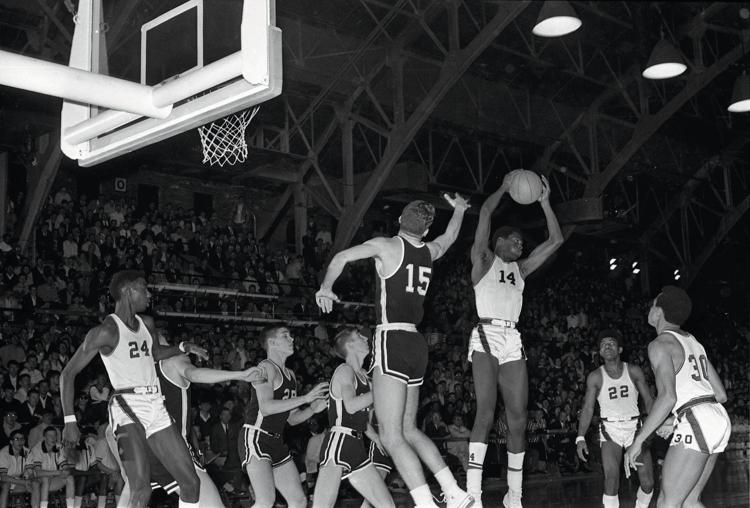 I got a lesson on Nebraska's basketball history from a classical music expert