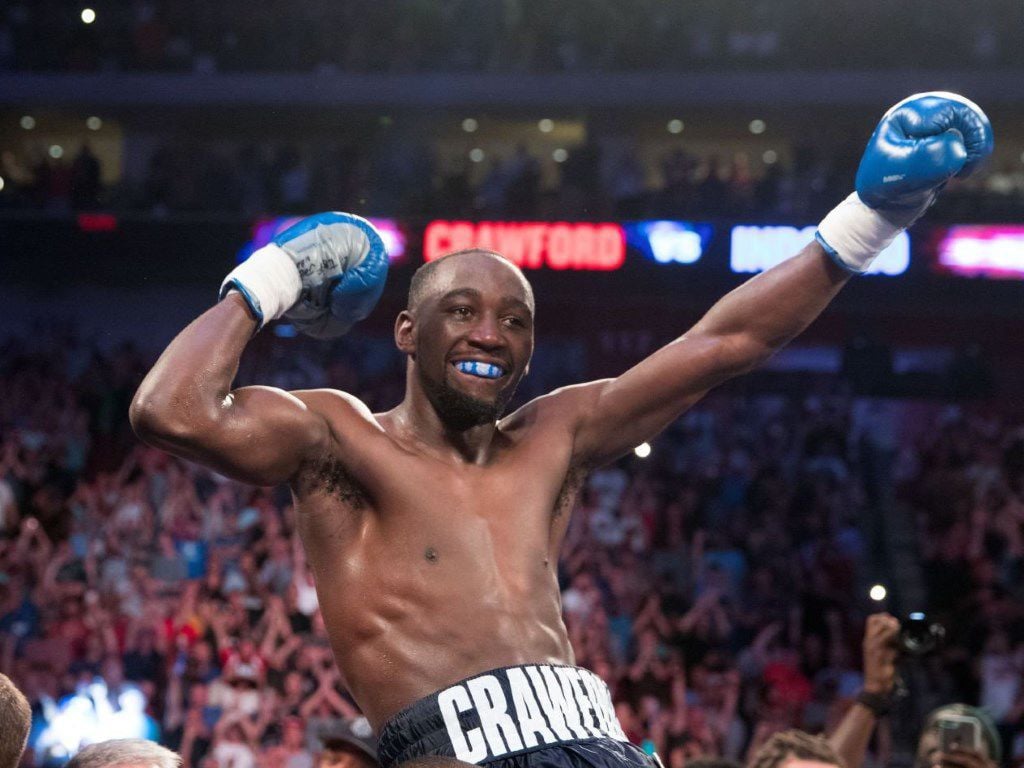 Terence "Bud" Crawford, the Omaha native considered to be one of the best pound-for-pound boxers in the world, has scheduled his next fight.
Crawford will take the ring against Egidijus Kavaliauskas on Dec. 14 at Madison Square Garden. It is part of a tripleheader that starts at 8 p.m. It will be shown on ESPN immediately following the Heisman Trophy presentation.
"Egidijus Kavaliauskas is a two-time Olympian, and I can't take him lightly," Crawford said in a press release. "He's got everything to gain and nothing to lose, and that makes him dangerous. I never overlook any opponent, and this will be no exception. I'll be ready for anything and everything he brings."
This will be Crawford's first fight since he knocked out Amir Khan in six rounds on April 20.
Crawford (35-0, 26 knockouts) retained the WBO welterweight title with the victory against Khan. He won that belt against Jeff Horn in June 2018 and has successfully defended it twice since. The Kavaliauskas fight will be Crawford's fourth since moving up in class to welterweight.
Kavaliauskas is a 31-year-old Lithuanian who made his professional debut in March 2013. He's 21-0-1 in his career with 17 knockouts. His last fight came in March, a 10-round draw against Ray Robinson in which he retained the NABF welterweight title (the NABF is a federation within the WBC, one of the four major sanctioning bodies).
According to WBO regulations, Crawford must defend his welterweight title within nine months of his last fight. Kavaliauskas is currently the No. 1 challenger according to the WBO's rankings.
Elsewhere in the welterweight division, Manny Pacquiao holds the WBA title, and Errol Spence Jr. unified the IBF and WBC titles by defeating Shawn Porter on Sept. 28.
Those three fighters are all represented by Premier Boxing Champions. Crawford is represented by Top Rank, which has made it difficult to schedule a bout with those from a different promotional agency. Kavaliauskas is a Top Rank fighter.
Photos: Terence 'Bud' Crawford's path to world champion
Over the last decade, Omaha native Terence "Bud" Crawford has developed into one of the best pound-for-pound boxers on the planet. Check out these pictures following Crawford from his time as an amateur to his current position as world champion.
Be the first to know
Get local news delivered to your inbox!