The newly formed squad of local hoops standouts won't get a chance to compete this summer.
The Basketball Tournament announced its 24-team field Tuesday, and Omaha's Finest — a team organized by former Omaha Central and UNO guard Tra-Deon Hollins — did not make the cut.
Hollins' team was constructed as a way to showcase some of the city's best ball players on a national stage.
Former Creighton star Justin Patton (Omaha North), Louisville grad Akoy Agau (Central) and one-time UNO product Tre'Shawn Thurman (Central) were among the headliners who'd agreed to play for Omaha's Finest. Nick Billingsley (Central), C.J. Carter (Benson), Tyron Criswell (Benson), K.J. Scott (Central), Greg Smith (Ralston) and Dylan Travis (Gross) were on the roster as well.
It would have been a special moment for Hollins and some of his longtime basketball buds — since many of them grew up facing off against one another, not suiting up for the same team.
"It's wild to see something like this come together," Hollins said in May.
And in a normal year, they probably would have earned a spot in The Basketball Tournament, an event for former pro and college standouts to compete for a cash prize. The 2020 TBT was originally set to have eight regional host sites and 64 teams in its seventh season of existence.
But due to the coronavirus pandemic, the TBT scaled down from 64 teams to 24.
More than 100 teams applied for entry. Many of the squads are made up of players who suited up for the same college basketball program, like Carmen's Crew (Ohio State), Boeheim's Army (Syracuse) or the Golden Eagles (Marquette).
This year's TBT games will be played under quarantine restrictions in Columbus, Ohio. The action begins July 4 and will be televised by ESPN. The winning team will receive a $1 million prize.
The TBT earned some additional mainstream recognition in 2017 when it adopted the Elam Ending rule, which removes the clock at the end of the game and replaces it with a target score.
---
The World-Herald's Still Spinnin' series
The World-Herald's Still Spinnin' series
An introduction into your crash course of Nebraska's basketball history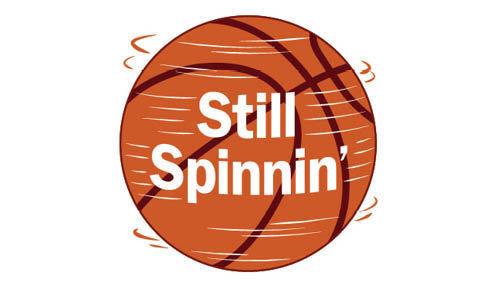 From humble Nebraska beginnings to basketball legend, meet Jerry Krause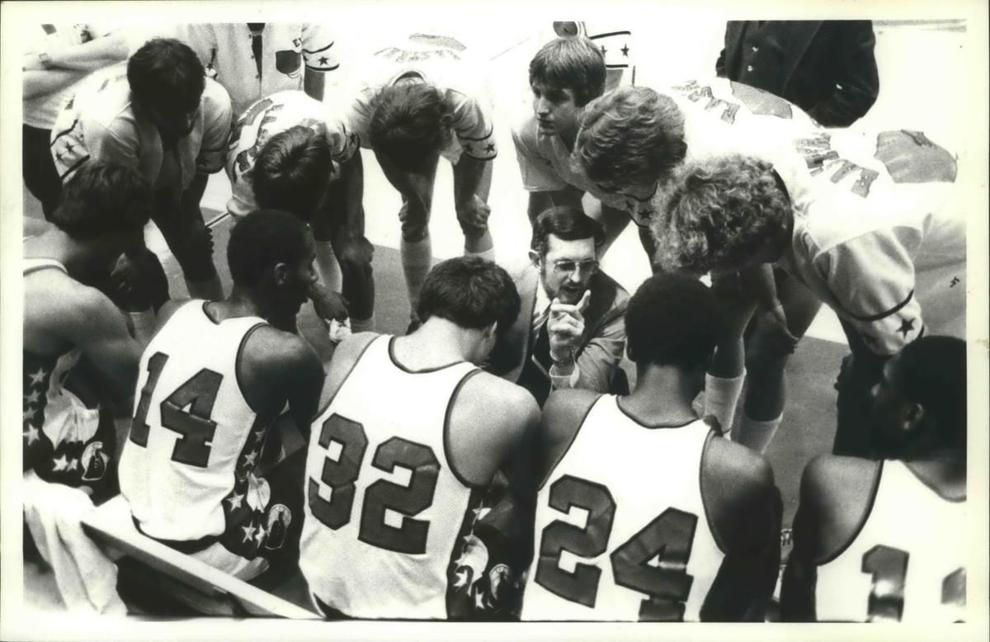 Hoop-It-Up could get heated, but it brought Omaha's basketball community together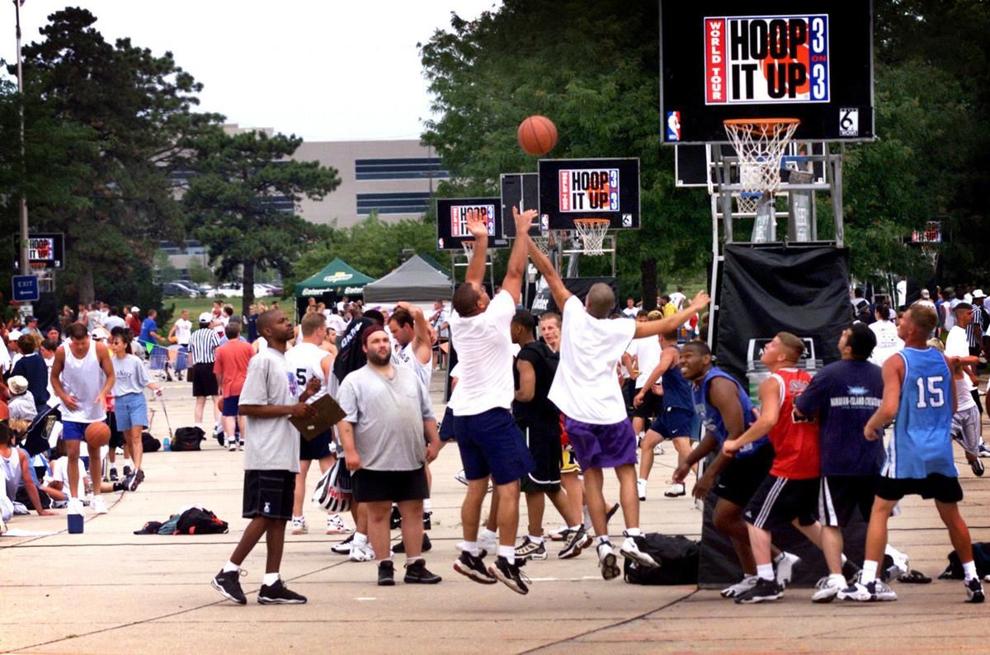 Woolridge's and Strickland's rivalry ended in chase for Class A scoring record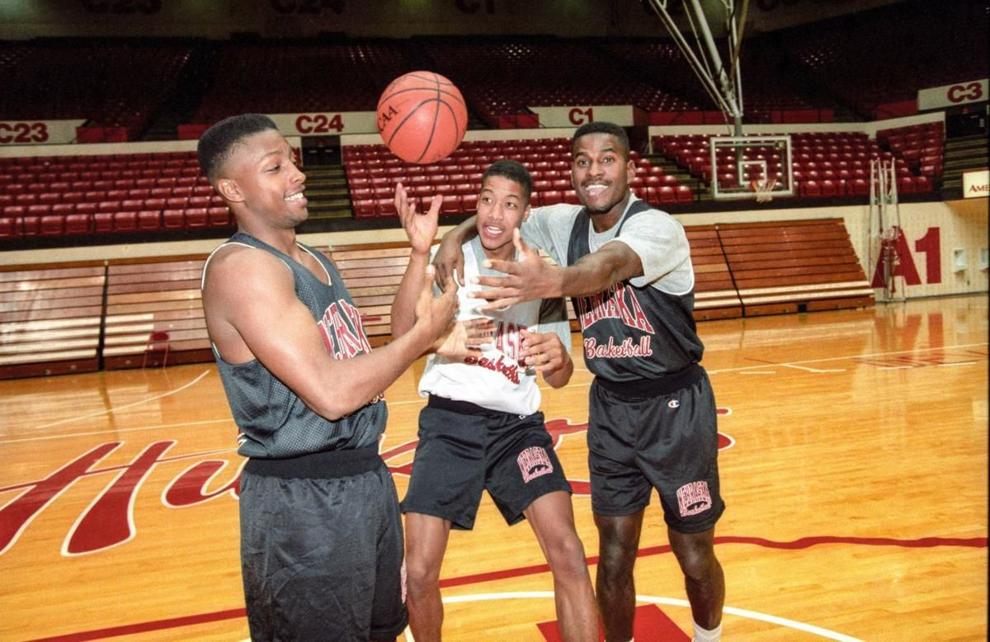 A now-closed Wahoo college once had nation's best women's basketball team
Forrest Roper built a girls basketball dynasty, but his impact was so much more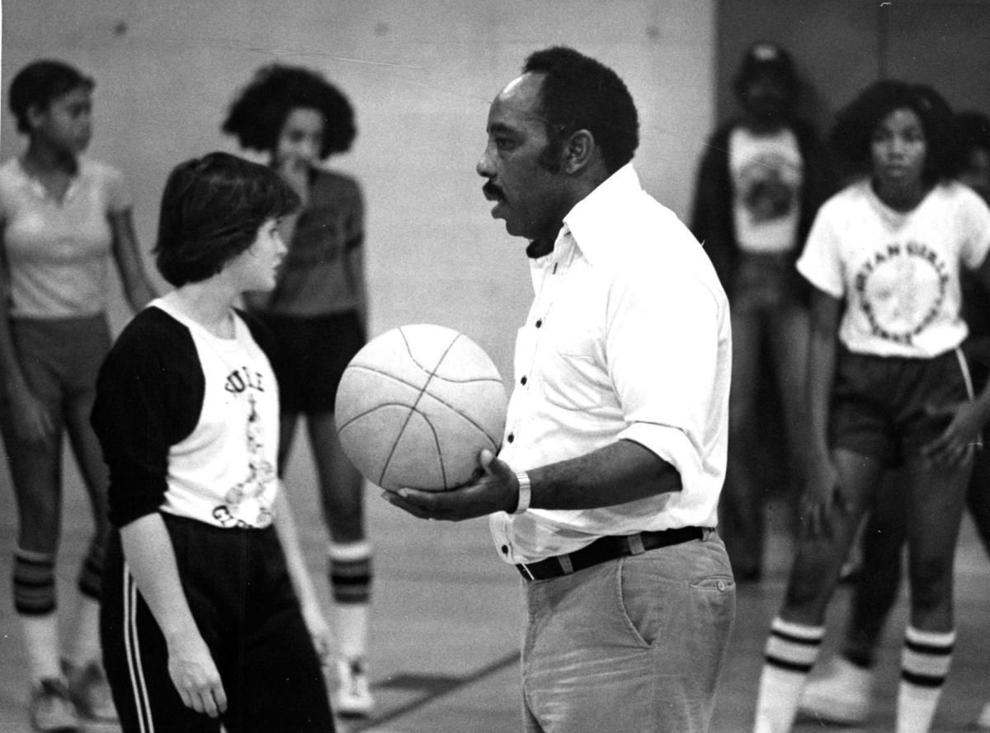 No one could stop Omaha Central's basketball machine, led by high school rock stars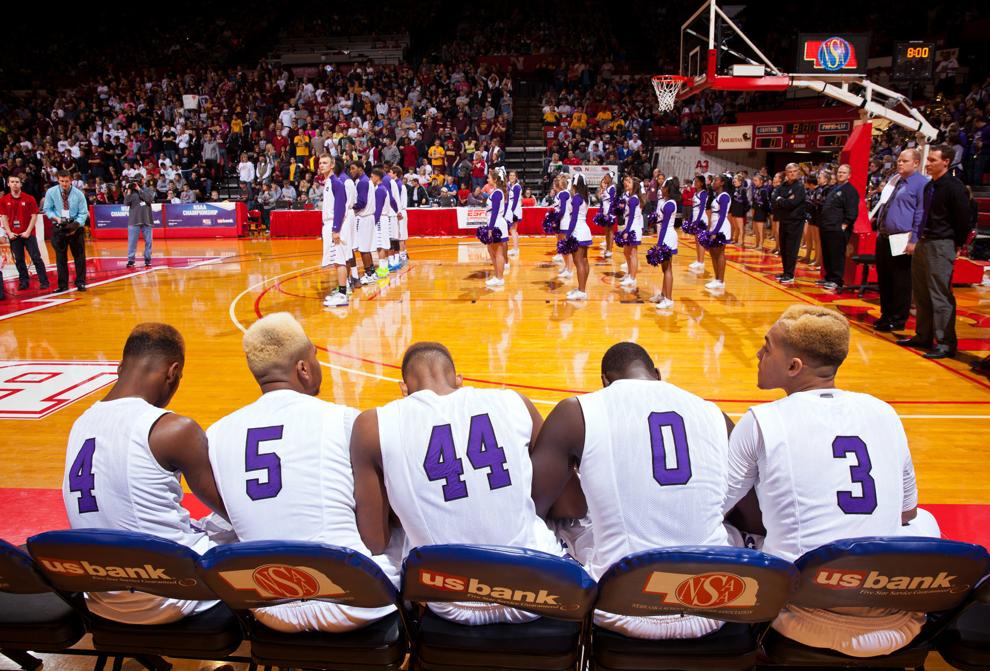 From an Olympian's shoes to Air Jordan, history of the dunk in Nebraska runs deep
Another Big Ben — Benoit — once towered for Creighton, but was he appreciated?
Meet Mike Heck, the Nebraska high school and Jays standout who had 'unlimited potential'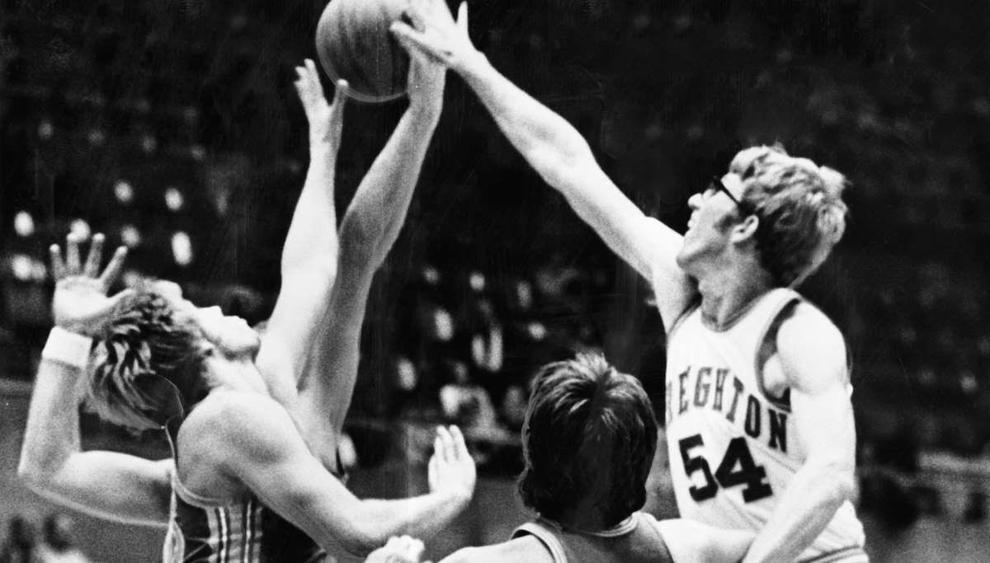 Tragedy kept Harry Kersenbrock, a 7-footer from Crete, from becoming a Jayhawk star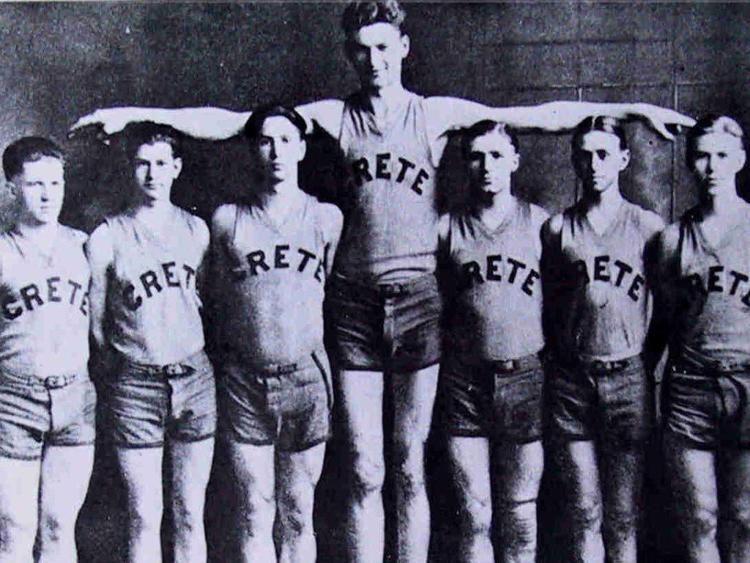 Bill Vincent, the Omaha South great who drew comparisons to Wilt Chamberlain, left his mark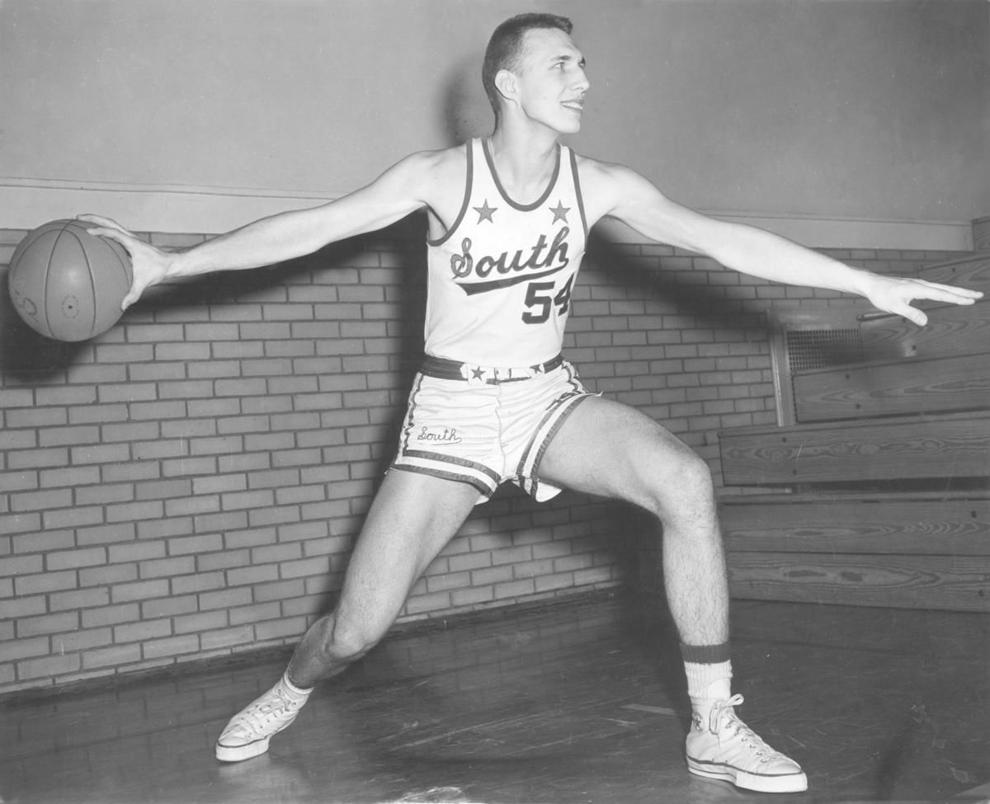 The story behind Kelly Flynn and South Sioux City girl's decade of domination
South Sioux City's Mini-Dome presented big problems for hoops opponents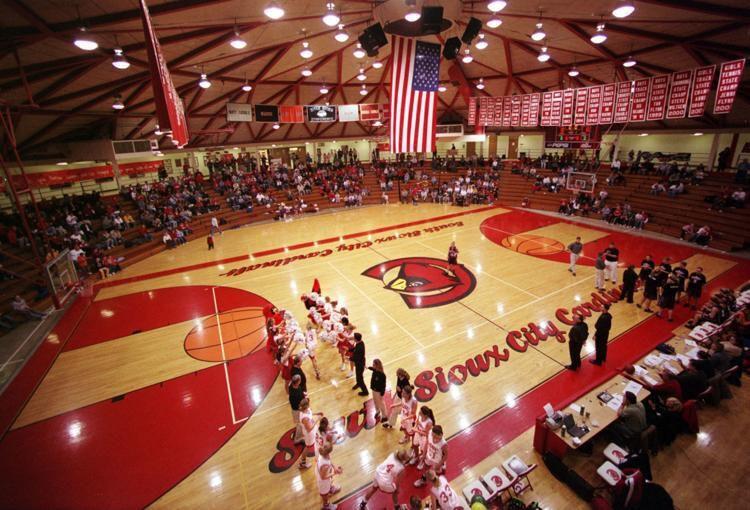 In Omaha's episodes of racial tension, only once has basketball played a major role
I got a lesson on Nebraska's basketball history from a classical music expert