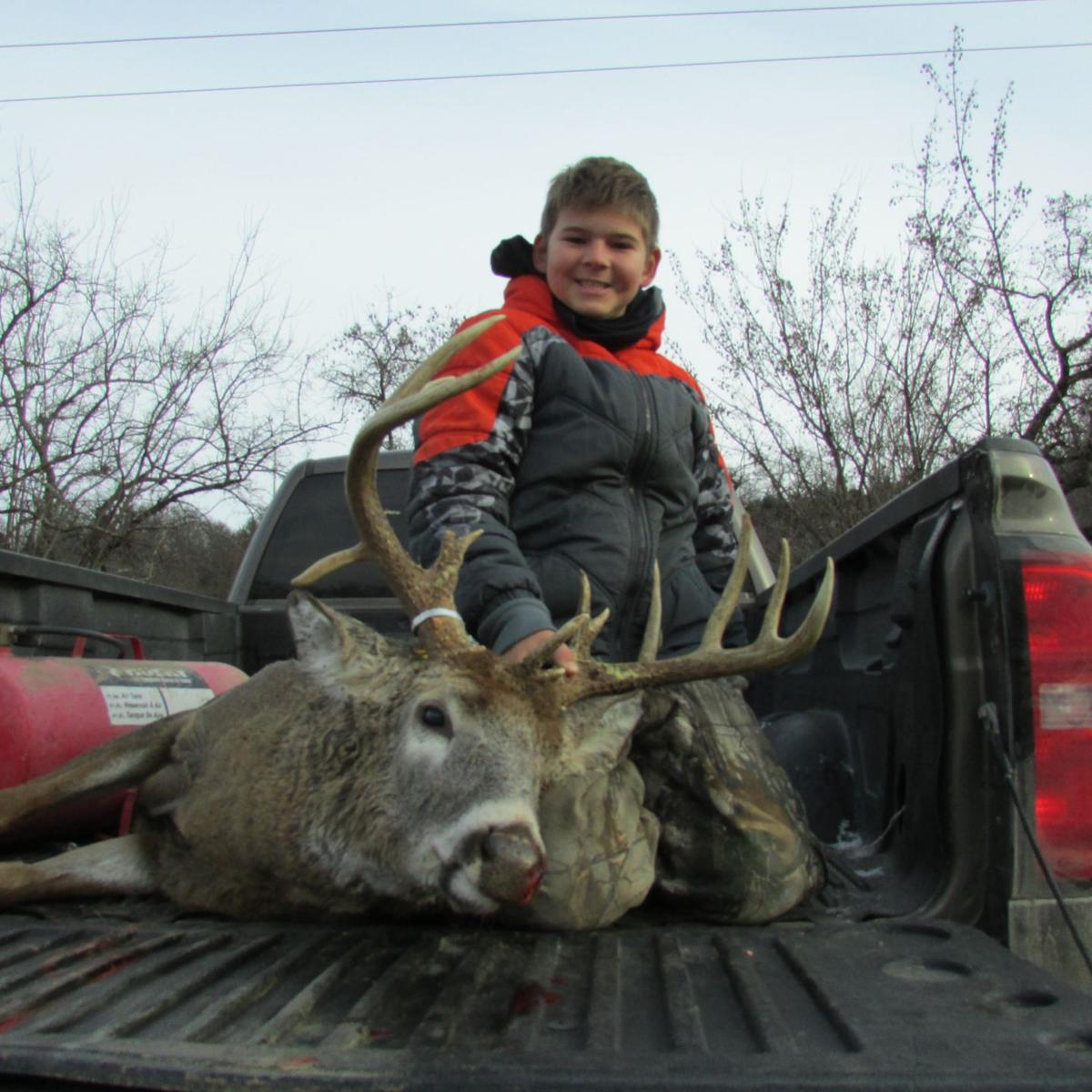 Drake Clements of Elmwood, Nebraska, checked in one of the biggest deer at Ak-Sar-Ben Aquarium on Saturday morning.
The 11-year-old's first buck, which he killed in Cass County, had 16 points.
"He was excited,'' said the aquarium's Jacob Brown. "I'd say it was probably close to one of the biggest we got today.''
Brown said numbers were up Saturday morning and the frigid temperatures were keeping deer on the move.
Aquarium director Tony Korth wasn't on hand because of a death in his family.
Lake Manawa open house
The Iowa Department of Natural Resources State Parks Bureau is hosting an open house to discuss operations and improvements at Lake Manawa State Park. The open house will go from 4 to 7 p.m. Tuesday at the Western Trails Historic Center, 3434 Richard Downing Ave. in Council Bluffs.
For more information contact the Lake Manawa State Park office at 712-366-0220.
Calendar
» Autumn Harvest Art Show, Eugene T. Mahoney SP, Ashland
» Growing Up WILD Educator Workshop, Lincoln
» Christmas at the Mansion, Arbor Lodge SHP, Nebraska City. Also Nov. 23 to 25 and Nov. 30.
» Firearm deer, statewide buck seasons end
To share your trophy picture or calendar item, send it to Outdoor Sports, World-Herald Sports Dept., 1314 Douglas St., Suite 700, Omaha, NE 68102 or email the photo and details to outdoors@owh.com. A daytime or cellphone number must be included.
Trophy Board photos: Nebraskans and their trophies
See a photo gallery featuring some local hunters' top prizes from across the Midlands.
Be the first to know
Get local news delivered to your inbox!