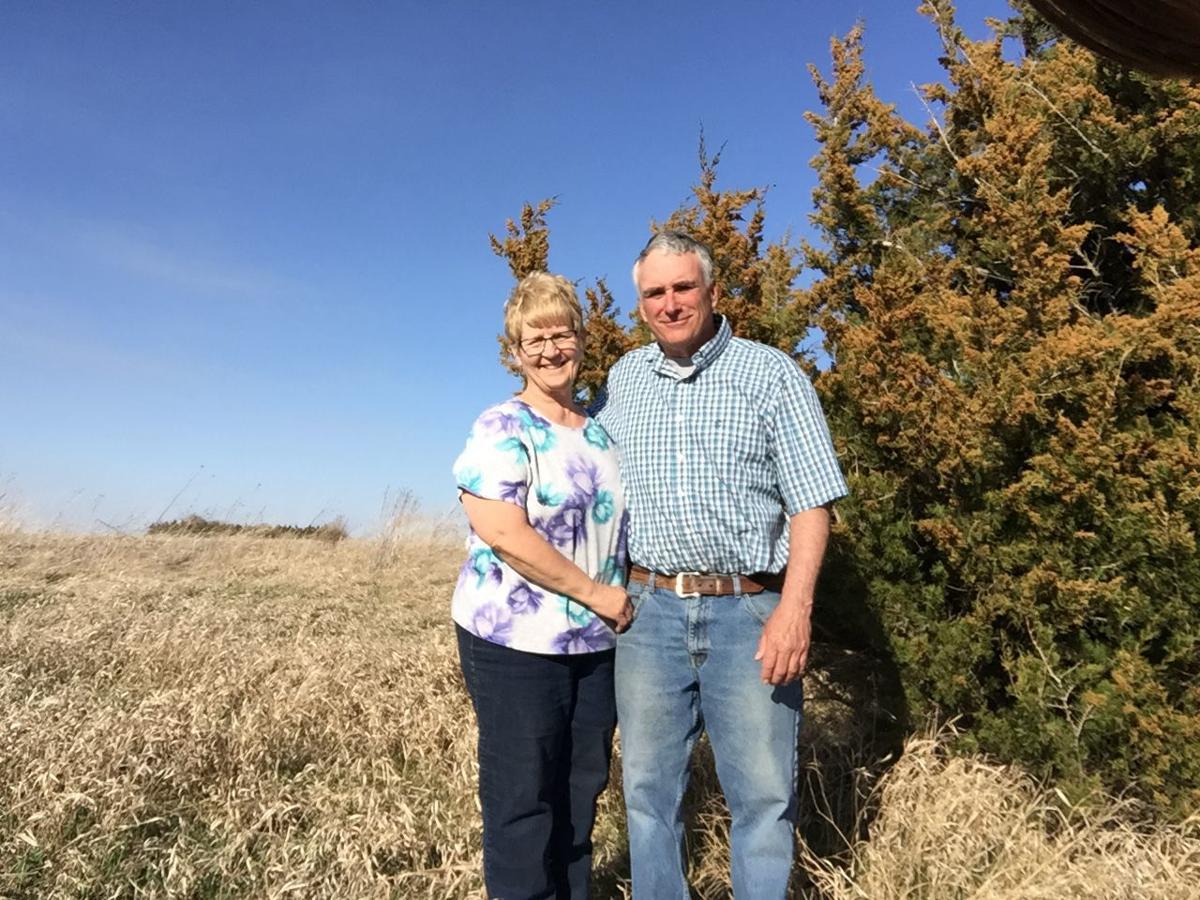 Ed and Leta Olson of Craig have been selected for the 2020 Nebraska Leopold Conservation Award.
The Burt County farmers will receive the prestigious award, given in honor of renowned conservationist Aldo Leopold. The award recognizes extraordinary achievement in voluntary conservation by American farmers, ranchers and foresters in 21 states.
In Nebraska, the award is presented annually by Sand County Foundation, Alliance for the Future of Agriculture in Nebraska, Cargill and the Nebraska Environmental Trust.
The Olsons will be presented with the $10,000 award at an event later this year.
"The Olsons are the epitome of the farmer-conservationists," said Steve Martin, executive director of the Alliance for the Future of Agriculture in Nebraska. "They create habitat for wildlife and improved the soil with innovative farming practices. Ed shares his passion for the outdoors as a mentor and instructor. This ensures that future generations are connected to nature and care about conservation."
Of the 815 acres the Olsons farm in eastern Nebraska, 115 acres are enrolled in conservation programs to create filter strips, shelterbelts and pollinator habitat. The Olsons believe that if every farmer took the least profitable 5% to 10% of a farm and used it for conservation, then all farmers would make more money while planting fewer acres.
"While he may not be the biggest farmer that we work with, he undoubtedly makes the largest impact," said Andy Bohnenkamp, district conservationist.
In 2017 the Olsons were among the first landowners to participate in Nebraska's Corners for Wildlife program that established one to three-acre plots of pollinator habitat at rural intersections. Sewn with wildflowers, these plantings benefit bees and butterflies, and they keep drivers safe during summer months when cornfields would otherwise limit visibility.
They have planted about 4,000 trees and shrubs to create windbreaks, and provide food sources and corridors for wildlife. Such efforts earned them a Legacy Award from Pheasants Forever, Quail Forever and the U.S. Department of Agriculture in 2015.
Iowa campgrounds stay closed
The Iowa Department of Natural Resources is extending closures of campgrounds and other park facilities through May 14 to help protect the health of visitors and staff during the COVID-19 health emergency.
State parks and forests remain open for day-use opportunities, but visitors are reminded to strictly abide the social distancing rules and not gather in groups.
Facilities that will remain closed through May 14 include:
» Campgrounds, including youth and group camps
» Bathrooms, including pit latrines and port-a-potties
» Cabins, shelters and lodges
» Visitor centers and museums
All programs and events at state parks are canceled or postponed through at least May 14.
Trophy Board photos: Nebraskans and their trophies
See a photo gallery featuring some local hunters' top prizes from across the Midlands.
Be the first to know
Get local news delivered to your inbox!