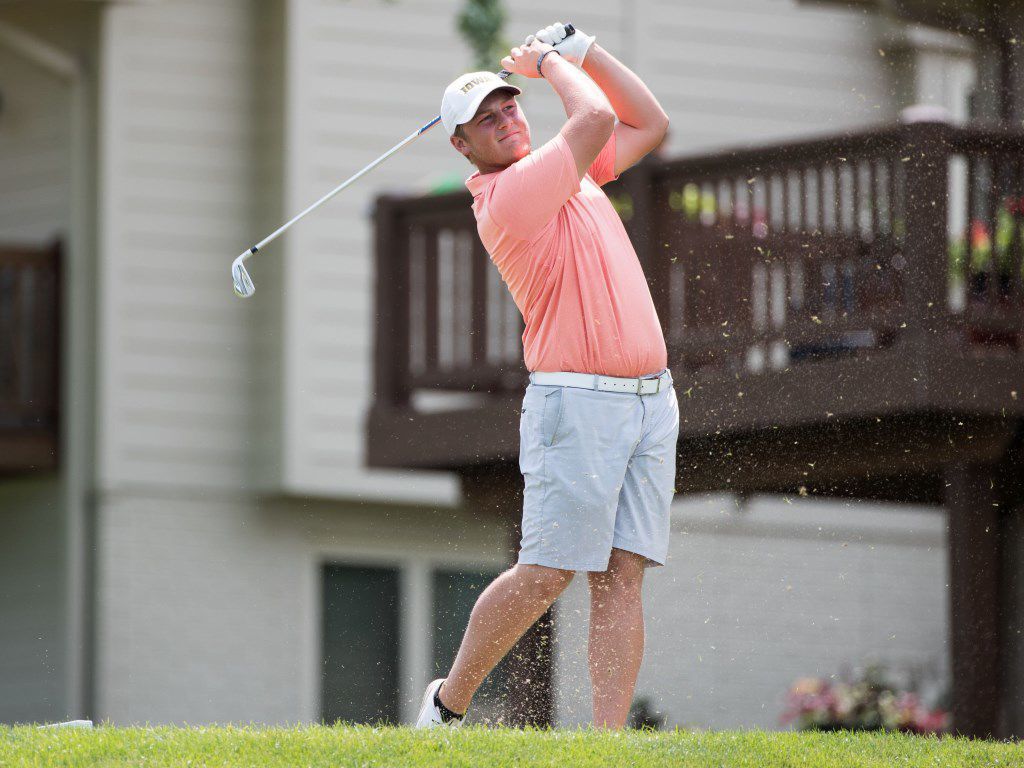 Alex Schaake is coming back. No pro golf for the Omaha Creighton Prep graduate yet.
The four-time Nebraska Amateur defending champion has unfinished business in college golf and has eyes on the record book in Nebraska amateur golf. All because the NCAA granted athletes in spring sports an additional year of competition.
Before the coronavirus pandemic, Schaake was a senior on the road to finishing his eligibility on the Iowa men's golf team. By this time, the reigning Big Ten player of the year would have played the qualifying tournament for the Canadian PGA Tour and known if that was where his pro career would start.
Schaake said he was on campus in Iowa City, a day before the Hawkeyes were to go on a spring break trip, when the Big Ten shut down all remaining activities in the school year.
"I just thought, my season's done," he said. "But then a few days went on and I heard the rumors about the NCAA possibly giving eligibility back to spring athletes and maybe winter sports, and it started to become more of a thing and it finally got solidified.
"I am going back and it's a great feeling. I was so excited. I'm excited for all seniors everywhere in the world that are part of the NCAA, especially my friends on other teams at Iowa and I'm very happy for that as well."
He's very content to have another year of amateur golf to get more seasoning.
"Professional golf isn't going anywhere. And you look at the guys on the Korn Ferry Tour. They're young, but the average age is 29, 30 years old," Schaake said. "So I realized that I really have a long way to go before I get on those big tours."
If there are tournaments this summer, Schaake said he's not sure whether he can play the Nebraska match play championship in Lincoln in June but wants to defend his record streak in the Nebraska Amateur in the July 27-30 renewal at Happy Hollow Club.
But that week also is the Pinnacle Bank Championship on the Korn Ferry Tour at Indian Creek. Schaake made it through Monday qualifying two years ago, then missed the cut. If he has to choose between the two events, he said it will be the PBC.
"The Nebraska Amateur is special to me and winning it the last four years has been unbelievable," he said. "No matter what I think it's the top of my list because it's a fun tournament and a fifth in a row would be awesome. But also I think I might be tied for the all-time record for (state) championships with John Sajevic.
"So to be on top after all that at a very young age, I'll be 22, would be special. It's kind of like a blessing that all this has happened. The records were one of my goals, one of the big things I was going to be upset that I wasn't going to be able to try to get."
A benefit from the silent spring has been having older brother Carson back home. Carson is in his third year as a pro and was living in Arizona, playing mini-tour events.
"My parents decided and he decided that he should get home before things got worse," Alex said. "He's been hanging out and we've been playing golf every day. We're not really a threat to each other anymore."