Ryan Langan and his roommate used to discuss their NFL aspirations, as college players tend to dream about at times.
Even those who play special teams at smaller Division I programs.
"I remember we used to talk, 'Man, what if we make the next level?' " said Langan, whose roommate for three years at Georgia Southern was kicker Tyler Bass. "We talked about it, but we also worked for it. We push each other. I don't know if most specialists have the kind of work ethic that we have at Southern."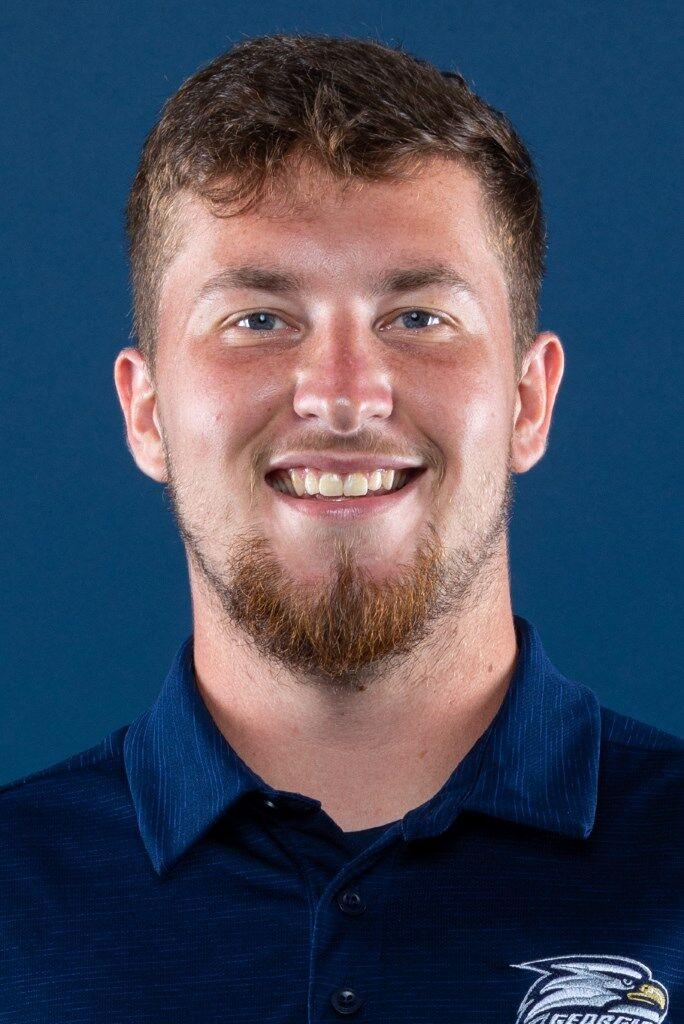 Langan, from Cedar Rapids, Nebraska, has been the starting long snapper for Georgia Southern the past four years. Bass was the team's kicker and now is a rookie starter for the Buffalo Bills—he's second among NFL kickers in scoring this season behind only Atlanta's Younghoe Koo, who was Georgia Southern's starter before Bass.
"We're almost like a specialist university. You know how Florida's DB U, we're (Specialist) U," Langan said.
Langan has helped Georgia Southern reach a bowl game for a third straight year. The Eagles will face Louisiana Tech in the New Orleans Bowl at 2 p.m. Wednesday in the Superdome. Langan remembers well the 2018 Camellia Bowl, when Bass kicked a 40-yard field goal as time expired to beat Eastern Michigan 23-21.
Langan has started all 49 games in his college career, snapping for 470 total plays (239 punts, 143 PATs and 88 field goals). And on Tuesday, he was named one of the three finalists for the Patrick Mannelly Award, which is presented to the best FBS senior long snapper. The other finalists are Thomas Fletcher of Alabama and Damon Johnson of USC. The winner will be announced on Jan. 9.
"I've never had a bad snap, knock on wood," Langan said. "I've been very fortunate here, it's been a fun time."
And also an unlikely journey to Division I football.
Langan was a starting lineman for Riverside High School, winning four consecutive Six Man state titles. He wanted to play college ball but knew he didn't necessarily have the size or speed to compete at the Division I level.
He said during his junior year at Riverside, he and his dad attended the Iowa-Nebraska football game. He was looking at the team rosters and saw 'LS' as a position.
"I was like, 'What's an LS?,'" Langan said. "I found out it was a long snapper and I thought I could get some attention that way."
He went to some camps that spring and summer and worked with former Husker long snapper Gabe Miller. Langan started to make a name for himself in those circles and walked on at Georgia Southern, where he won the starting job as a freshman.
Four years later, in a season greatly disrupted by COVID-19, Georgia Southern (7-5) has been able to play a full 12-game regular-season schedule, one of only two teams in the country to do so.
"For my senior season, it's been awesome to be able to do that," Langan said.
With the NCAA granting an extra season of eligibility to players this fall, he had the option to return next season. But Langan, who graduated last week, said he's ready to move on and prepare for the next level.
He hopes his pro dreams are realized, as well.
"I can tell you, I don't think there's many guys in the NFL who played Six Man football in high school," Langan said. "But if you set your mind to something, go and do it, don't let anyone stop you.
"I had people who didn't believe in me. I had to look past that, believe in myself and really work for it. It would be the cherry on top to make an NFL roster."
Photos: Nebraskans selected in first round of NFL draft
This is a collection of football players who graduated from high schools in Nebraska and then became first-round NFL draft picks after college. Did we miss anyone? Let us know by sending an email to sports@owh.com