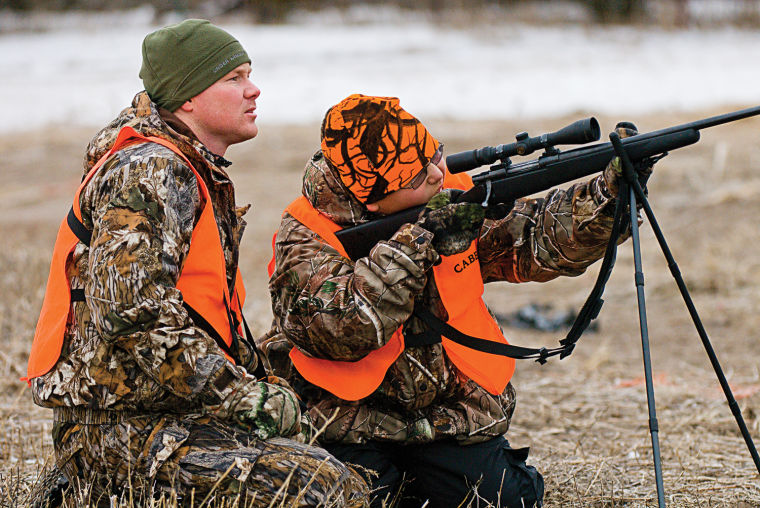 If you haven't had the pleasure of getting smacked in the face by your riflescope yet, congratulations. You are one of the few. If you have, and aren't sure why, it is a simple matter of a specification of scope design known as eye relief. Eye relief is the distance you must hold your shooting eye from the rear (ocular) lens of a scope in order to see the entire image produced by the scope. Hold it too close, and things get fuzzy around the edges – too far and the image becomes a dot in the center of the lens.
Eye relief can vary between brands and models of scopes. It also varies between the short and long zoom ranges of variable scopes. On a 3x9 scope, for example, the range of eye relief is much greater at 3x than at 9x. So how does eye relief translate into a cut above your eye? Simple. The recoil of the rifle throws the scope backwards. If the eye relief of your scope is not sufficient, the top of the scope will find your eyebrow. Typically, the more magnification a scope provides, the shorter its eye relief. Eye relief is of much greater consideration with hard-kicking magnum rifles.
Considering those two facts together, a 14x or 20x scope would be a bad choice for a .300 Winchester Magnum. When mounting a scope on a rifle, it is important to first determine where the shooter's cheek naturally meets the stock when they mount the gun to their shoulder. When that is known, the scope can be slid forward or backward in the rings to match the eye relief. Mounting the scope first and forcing a shooter to lean into the gun more than they would otherwise can lead to poor marksmanship as well as scope eye. If you often find your scope meeting your forehead, determine or measure its eye relief and then go buy a new scope with more, and your problem will most likely be solved.