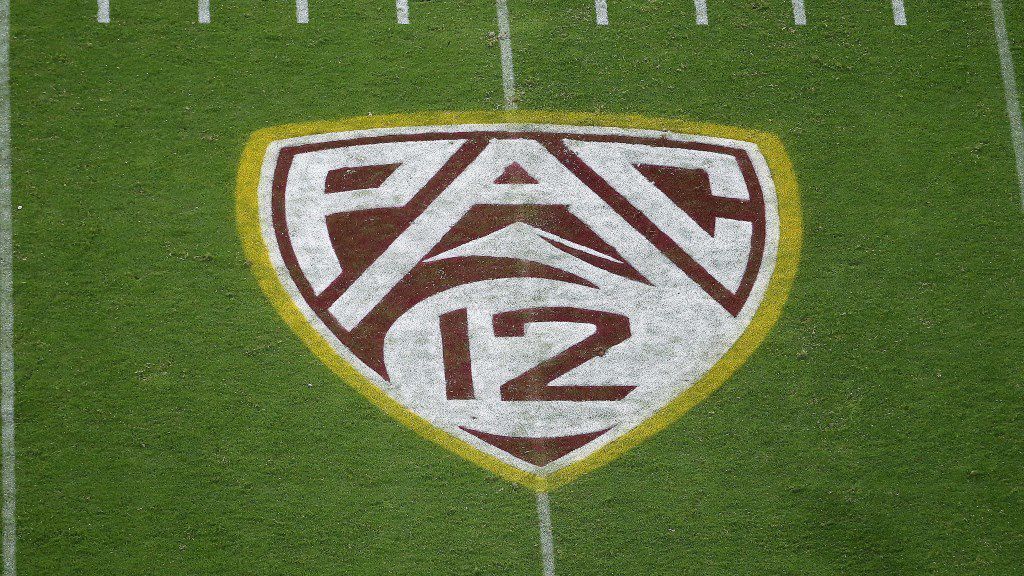 First downs and second guesses while wondering who said the Pac-12 was irrelevant:
» The Pac-12 Conference is being held hostage. Well, maybe.
This is high drama unlike anything we've ever seen heading into a college football season.
The timing of this move — the forming of a player unity group — looks smart, at first. Financially, schools can't afford to lose a football season. But because of COVID-19, the season might shut down anyway.
Will the Pac-12 give in to the players' demands? Would all these players actually boycott practice and games? And how many?
Is this the beginning of a movement in other conferences — and the formation of a college players union?
It depends on who blinks, the Pac-12 or the players.
» Most of the players' demands were reasonable and smart. One in particular caught my eye: the call to end "lavish facility expenditures."
Hey, I thought all of these Taj Mahals were built for the players. So the kids really don't want a barber shop in the locker room? Or giant waterfalls?
You mean all that expensive swag is really for the egos of the boosters and administration?
The athletes seemed to infer that money not spent on buildings would be money that went to athletes. Not so fast. The millions raised for facilities come from private fundraising and boosters, who agree to fork over their money to keep up with the Joneses — or stamp their name on a monument.
How many boosters would give hundreds of thousands of dollars so it could go to the players — including the backup tight end? Can I see a show of hands?
There are boosters who don't mind paying to entice Johnny Five-Star to attend their school. But paying out for kids already signed? Not as much fun.
» The players asked for a 50% cut of revenue raised in each sport. They also demanded that Stanford dip into its billion-dollar endowment fund to bring back the 11 sports it cut last month.
This is a contradiction and a sign that players don't understand how the athletic finances work. If football players were given 50% of football revenue, many Olympic sports would have to be cut.
Also, most endowment funds are earmarked for specific purposes — and the majority of those are academic.
The call for COVID-19 safety protocols, racial justice and post-career insurance are things that can and should be done. The NIL issue needs to be put on the fast track to implementation.
But the entire list was so sweeping and wide-ranging that it would take the Pac-12 and NCAA years to pass them. And that's not happening in two weeks.
So this looked like a call for attention and action. It appeared to be players saying, "Hey, all you big shots making all these plans for the season without talking to us. We want to be heard, too."
Give 'em what they want. No, not all the demands. Rather, a seat at the table. Get athletes in on a lot of these decisions that affect them.
They want to be heard. Will the Pac-12 listen?
» If Omaha Public Schools decided to alter or cancel the football season, and kids want to transfer to other districts, here's a suggestion. Give every OPS kid a one-year waiver to transfer and play this season. I know transferring is much too prevalent in high school sports. But if there's ever a time to allow it, it's now.
Then again, I'm for a system where every kid goes to the school in the neighborhood or district they live in. I realize I'm in the minority on that one.
» This notion that the Power Five leagues are going to break away from the NCAA and start their own group is gaining a lot of steam. But I only have a couple questions.
Who is going to be in charge? The five leagues don't trust each other now and frankly don't work that well together.
Would there be enforcement for rule-breaking? Would a commissioner of this group have any power to do anything?
Is there a basketball tournament — and does the Big East get invited to it?
Last, but not least, what happens to the College World Series?
I love a good story. But this one has a lot of holes in it.
» Denzel Mahoney and Damien Jefferson are back. Hallelujah. Creighton has a basketball team, a top-10, Final Four-type team. Now all we need is a basketball season.
» And Iowa has Luka Garza back. There's another top-10, Final Four-type team. Now all I need is hoops in late November or early December so we can match the Hawkeyes and Jays in Omaha for the Gavitt Games.
» With the NBA draft in October this year, and the uncertainty of what kind of college hoops season we're going to get, returning to school looks like a bit of a gamble.
On the other hand, nobody is sure what travel to Europe is going to look like in the future. That pro basketball avenue might be closed for guys who aren't drafted or are cut.
» This idea is not original but worth supporting: If the college basketball season is shortened or compromised, make the NCAA tournament open to all Division I teams. Cancel the league tourneys. Add a couple of weekends. Can you imagine?
» One more and I'm outta here: Great show by Union Omaha on Saturday night at Werner Park. It was a fun atmosphere, especially in the "soccer weather." The stadium seats look a little far away from the field, but everyone there seemed to enjoy the night. You might say it was a "hoot."
Photos: Union Omaha vs North Texas SC