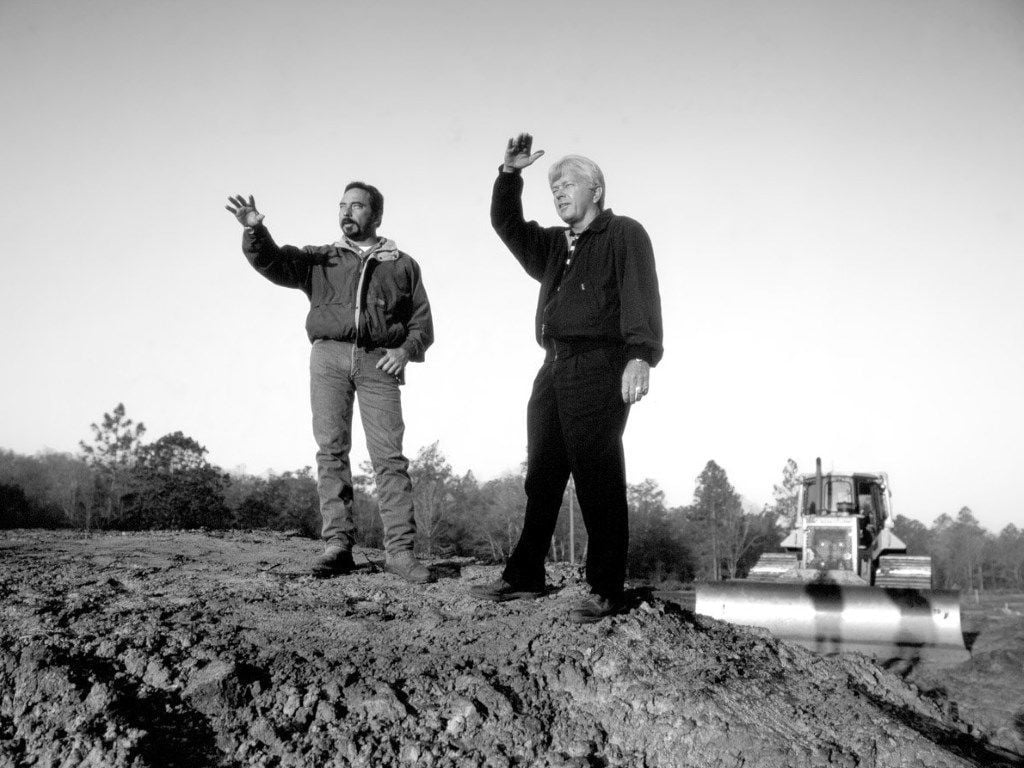 The boss was on his way. And he was in a hurry.
The staff at the Players Club at Deer Creek were redoing the bunkers. But first they had to show the owner the plans. And, of course, get his opinion.
Then Bill Kubly drove up. If you didn't know he was the boss, you never would have guessed it.
"He shows up in shorts, golf polo and boat shoes," recalled Tim Halpine, general manager at Players Club.
"So he does his typical thing. He goes down and gets a hot dog and a Diet Coke. Pays for it, pays full price. Tips the server. Introduces himself to the wait staff. Then he says, I only have a half-hour."
About 2 1⁄2 hours later, Halpine said, Kubly was standing in a sand trap, drawing the shape of a new bunker with the end of a rake.
"He was friends with Arnold Palmer and did all these things with these fancy golf courses," Halpine said. "But at the end of the day, he wants to play in the dirt. That's what gets him excited."
Nearly 50 years after he first climbed on a tractor to carve a fairway, Kubly still likes to play in the dirt. And he's never been more stoked.
This is a man who created one of the world's largest golf course construction companies from his little corner of southwest Lincoln.
Landscapes Unlimited has built more than 300 courses, from Nebraska City to China and Scotland.
The framed photos on the walls at headquarters tell a story. There's Kubly with Tiger Woods. Bill with Arnie. Bill with Jack. So on and so on.
If you've watched the Masters or U.S. Open, you've admired Kubly's work. He isn't allowed to say much about what Landscapes has done at Augusta National, but "we have 10 to 100 people there all year."
If you've golfed in this region, chances are you've enjoyed his craftsmanship.
His company built Sand Hills, ArborLinks, Prairie Club, Sutton Bay, Firethorn, Hillcrest, Players Club, Champions Run, Pacific Springs, Shoreline, Quarry Oaks and many more, including Tara Hills, where Kubly left the famous Keebler Cookie truck.
Kubly says he's on project No. 2,015. And this one might be his favorite — a crown jewel as he plays the back nine of his career.
Lost Rail Golf Club in Gretna.
Kubly puts the project, at 232nd and Cary Streets high atop the Elkhorn River valley, alongside Sand Hills and Sutton Bay at the top of his list.
This one is for fun, this one is for legacy, this one is because a golf course sculptor can't help himself when he sees stunning landscape he must touch. Kubly promised Lost Rail will be the No. 1 golf course in the Omaha area.
"This will be top two or three golf courses in the state," he said. "I'm really excited."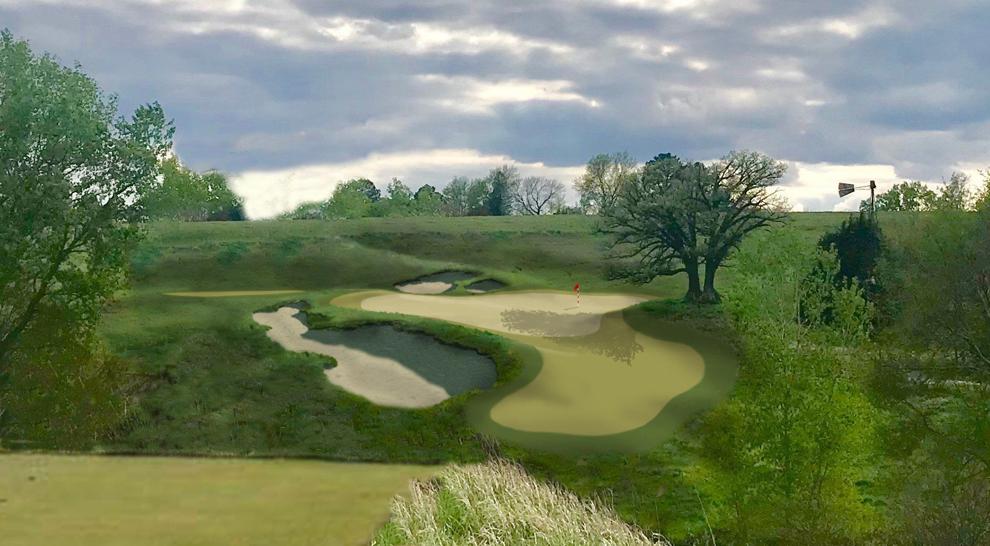 Who gets this worked up about building a golf course? And then turns that passion into building a brand name in the golf industry?
This story starts on a bulletin board.
It was 1971. Kubly was getting ready to graduate from the University of Wisconsin. He had "designs" on being an architect.
He also loved golf. The kid from small-town Monroe, Wisconsin, near the Illinois border, grew up playing Monroe Country Club's nine-hole course with his parents.
"My claim to fame was I tied Andy North in the conference my senior year," Kubly said. "Unfortunately, it was for seventh place."
Kubly's goal was to golf for the University of Houston, then tour school. His game never caught up to the dream.
Instead he headed to Madison, where his senior year project was a special class called golf course architecture. He was going to be the next Rees Jones, until one day he saw a card on a job bulletin board.
"Need Landscape Architect interested in golf course design. Contact Dick Watson, Lincoln, Neb."
Kubly got the job. The next thing he knew, he was driving a tractor and unloading pipe with Watson at Lake Panorama, a golf project outside Des Moines.
Next stop: Doe Valley, near Louisville, Kentucky. Because people in his business lived in the town of the project, Bill moved new bride Myrna to Louisville.
When Doe Valley was finished, the Kublys moved to Lincoln on Thanksgiving 1972.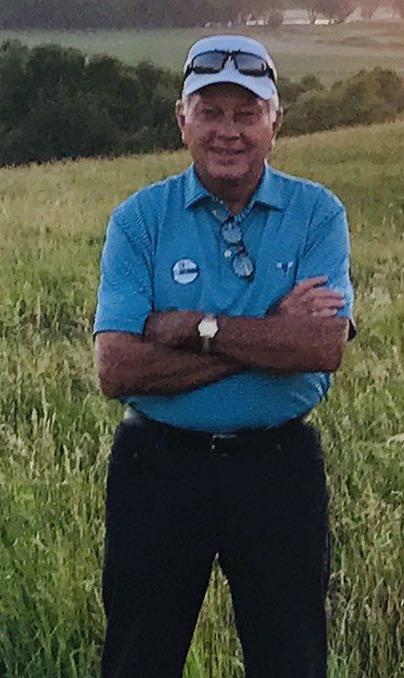 "I've been here ever since," he said. "I'm a Nebraskan. I root for the Huskers in all sports, even when they play Wisconsin."
Kubly worked alongside Watson — driving a tractor, laying pipe, hauling cedars, working a chainsaw. In 1976, decided to strike out on his own.
That's when Landscapes Unlimited was born. Same logo, too.
First project: irrigation at a course in Oakland, Nebraska. Then building a course in Mitchell, South Dakota.
That's when a funny thing happened. Actually, two funny things.
Kubly used to take the box of a semitruck and put his office in it for a project. But for his first project, a nine-hole course in Mitchell, he didn't need much.
"I found a Keebler Cookie box," Kubly said. "Probably about a 15-footer. I was a little guy in there with the cookie box, had a little desk in there and my shovels."
The Keebler box became his signature, until it was time to move on.
"I moved it to Papillion, where we did the first nine holes at Tara Hills," Kubly said. "I left that Keebler Cookie box there. I think the superintendent raised chickens in it."
The other interesting thing that happened: The kid who wanted to design golf courses found he would rather build them out of the dirt.
Kubly designed the Pines course in Valley, and a couple of others. There are occasions he dabbles, like the time he designed some bunkers at ArborLinks.
It was an interesting move. The architects get the glory. In every golf course's history, they list the architect. Not the guy who dug the irrigation.
Somewhere along the way, the dirt got inside Kubly's blood.
"I went into the construction business because I had to pay the bills," he said. "But there were a lot of guys who wanted to design golf courses. Only a dozen or so were contractors. It was easier to break into that.
"The glamorous part is being the architect, but I believe we have as much to do with the projects, maybe more so. If the architect draws great plans and we're copying the plans out on the field, that's rewarding."
How does a guy go from building a McCook golf course to working with Rees Jones in New Jersey? Kubly decided to branch out. And the little guy from Nebraska had an edge.
"We were low bid," Kubly said. "They had to take me."
He also did quality work, meticulous in detail. Word in the business spread. Kubly got a big break when Tom Fazio heard of the Nebraska man and hired him for a Long Island project in 1990.
Kubly did well. Then he separated himself from the pack.
Most golf contractors did one or two projects a year. Kubly took on four or five at a time.
"Most of the golf contractors were mom and pops," he said. "There were three or four well-known contractors. It was pretty easy for me to get up to their level doing four or five jobs at a time.
"I traveled a lot. It was the life of a vagabond."
His timing was perfect. The 1990s saw a golf boom. Course projects and developments sprouted up everywhere. By 2000, Kubly says, 350 new courses per year were going up.
The guy who looked more like a 7-handicap than a construction genius grew with the industry. His friendship with Lincoln developer Dick Youngscap led him to build Sand Hills in 1994. A big, big deal.
That inspired Kubly to build and develop Sutton Bay, a golf, hunting and fishing resort in South Dakota. Maybe his favorite project.
Well, there was another one, closer to his heart than Augusta, Torrey Pines, Dumbarnie Links in Scotland, Shanqin Bay in China and the other major names he's associated with.
Erin Hills. Site of the 2017 U.S. Open. Built on rustic farmland in Erin, Wisconsin, some 35 miles northwest of Milwaukee — and down the road from where Kubly's grandmother and great-grandmother lived.
While he was working on the Erin Hills project, Kubly heard that designers were going to put a real barn next to the clubhouse.
It was his great-grandmother's barn.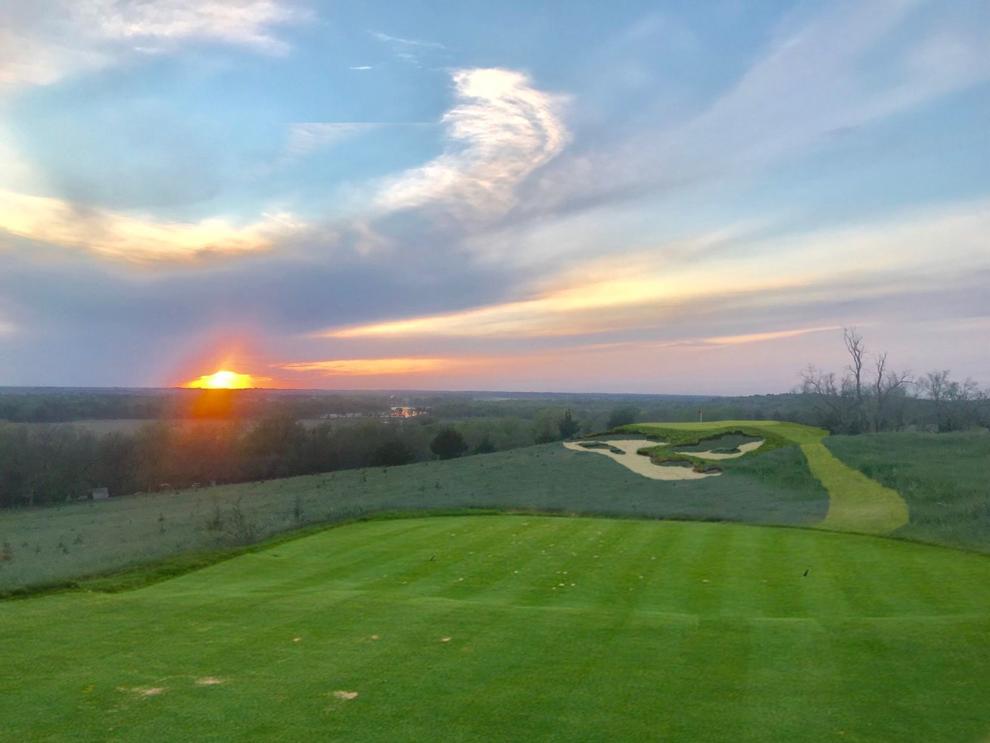 He didn't think he'd feel that karma again. But now comes Lost Rail, named after a Burlington train path from Yutan to Chalco that was abandoned almost 100 years ago.
The $15 million project is headed by Scott Hoffman, who once worked for Landscapes as a draftsman. Hoffman, who worked several years for Tom Fazio, is designing the course.
About 75 percent of the money is raised, including almost 60 individual memberships, Kubly said.
Kubly is 70. He and his wife of 48 years have two daughters and four grandkids. He has done it all, and you couldn't blame him for driving his tractor into the sunset.
But he still likes to get dirt in those boat shoes. And the thing about Lost Rail: It has an incredible view of the sunset.
"Fabulous views, fabulous unique property," Kubly said. "I walked every inch of it. The first time I didn't have the right shoes and I almost fell in the ravine.
"I thought I was done with my own development deals. But I looked at it. I got the juices flowing. Just like Erin Hills. The stars are lining up again."
The Nebraska 100: Our greatest athletes
The Nebraska 100, originally selected in 2005 and then updated and re-ranked in 2015, came from a pool of nearly 500 names from the ranks of high school, college, amateur and professional sports from the past 140 years. Assistance came from a panel of veteran sports observers from across the state, with the newspaper's sports staff determining the final rankings.