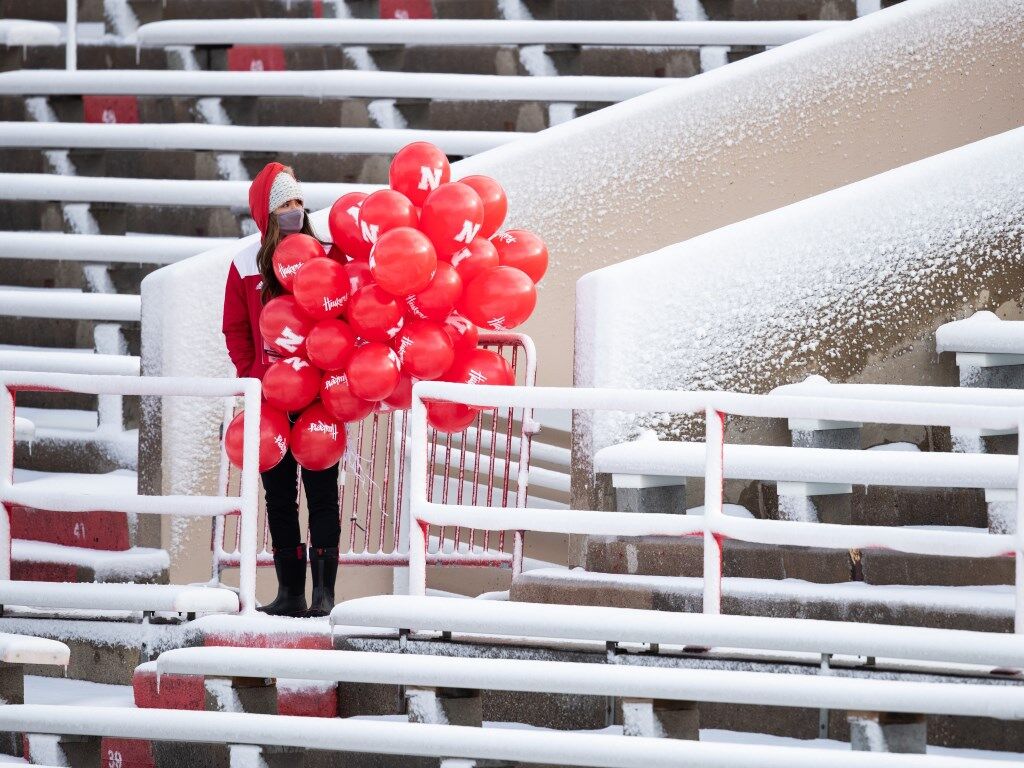 For nearly 30 years, this has been my Christmas sports wish list.
But this year none of my wishes have anything to do with sports.
What a year. One we won't ever forget but would sure like to try.
Here in the sports section, I often judge years by the sports mileposts. What did I see? Who did I meet? What did the goose bump meter read?
In 2020 we had some sports, but it didn't feel like a sports year. In fact, it was quite the opposite.
It actually started with a bang. In February, I went to a Super Bowl party and watched the Kansas City Chiefs hoist the Lombardi Trophy. Remember that?
On the first Saturday in March, I sat courtside crammed with other media and Creighton fans at the CHI Health Center and watched history.
The Jays beat Seton Hall and grabbed a share of their first Big East regular-season title. Fans stormed the court. The nets came down. A banner went up.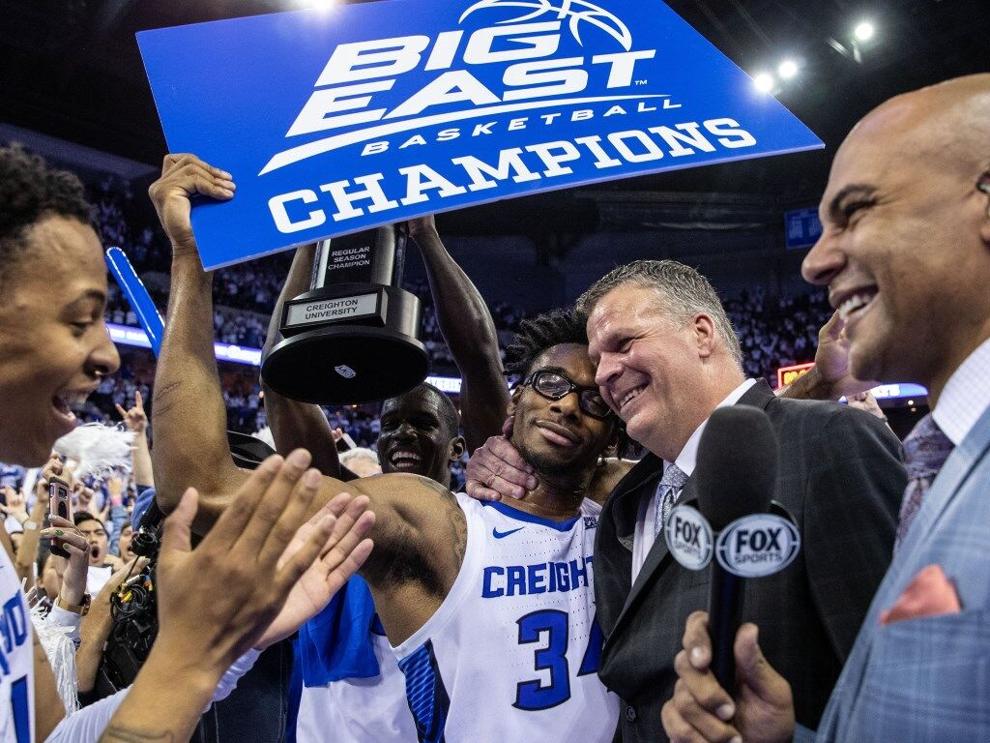 Three days later, the crowds and hugs went away.
The coronavirus entered our world. The NBA shut down. College basketball conference tournaments canceled.
On the Big Ten Network, Nebraska coach Fred Hoiberg looked sick on the bench. He had the flu. But you feared the worst. It was terribly unsettling.
The Big East tourney shut down at halftime of Creighton-St. John's. The Nebraska boy's state tourney in Lincoln announced there would be no fans that weekend.
Then came dominoes that rocked our world. No NCAA tournament. No College World Series. No U.S. Olympic Swim Trials.
How were we supposed to survive? Soon we would have a new definition of the word.
Many of us were confined to our homes, where many worked, if they were lucky.
We were glued to our TV sets, where reality TV took on a new meaning. Daily pandemic news conferences. Racial unrest and protests. Right here in River City.
It was the year where the real world crossed over into our make-believe sports world.
Some pro and college athletes joined in the protests. Some fans applauded. Some did not.
The pandemic reminded us that heroes are human. Coaches and athletes got COVID-19.
And it seemed like we spent the entire year arguing about whether or not there should be games.
The majority of Nebraska high schools played football. But they did so with only family and immediate friends of the players in attendance.
The biggest crowd I saw in a high school stadium was my daughter's graduation ceremony. The senior class was seated on the field at Elkhorn Stadium, six feet apart. Parents in the stands.
It was 95 degrees. Nobody complained. We were thankful.
It was the year Nebraska fans rallied around Scott Frost and took on the Big Ten office, not to mention Big Ten alums on ESPN.
It was the year many Husker fans will remember feeling they are in the wrong conference.
It was the year we lost our legends. But we got to retell the stories of Gale Sayers and Bob Gibson, grow those legends all over again for a generation that needed to know.
It was the year I walked through ghost towns.
First, down 13th Street in Omaha on what would have been the opening day of the CWS. There were no sounds. No cars. No people.
I went across to see my friend Rich Tokheim at his ballpark shop, "The Dugout." A week later, he closed the store.
It was the year I walked down an empty 10th Street in Lincoln on what was supposed to be the Nebraska season opener. Downtown Lincoln was all but boarded up.
There was a Nebraska football season. But I won't remember the results as much as the eerie feeling of the Huskers playing in an empty Memorial Stadium.
Indeed, it was the year where I found out what I really love about sports.
The roar of the crowd. The sound that fans make when they get surprised by a play or result. The noise of a long touchdown pass. A last-second shot.
It was the year I missed all that, but then a funny thing happened.
By December, watching Creighton hoops and UNO hockey play in empty arenas no longer seemed unusual. Down was up, up was down.
It was the year where we were reminded the games can be enough, that they can be therapy if you want.
It wasn't a year that reminded us there are more important things than sports. We knew that.
It was a year that reminded how important our sports are to us.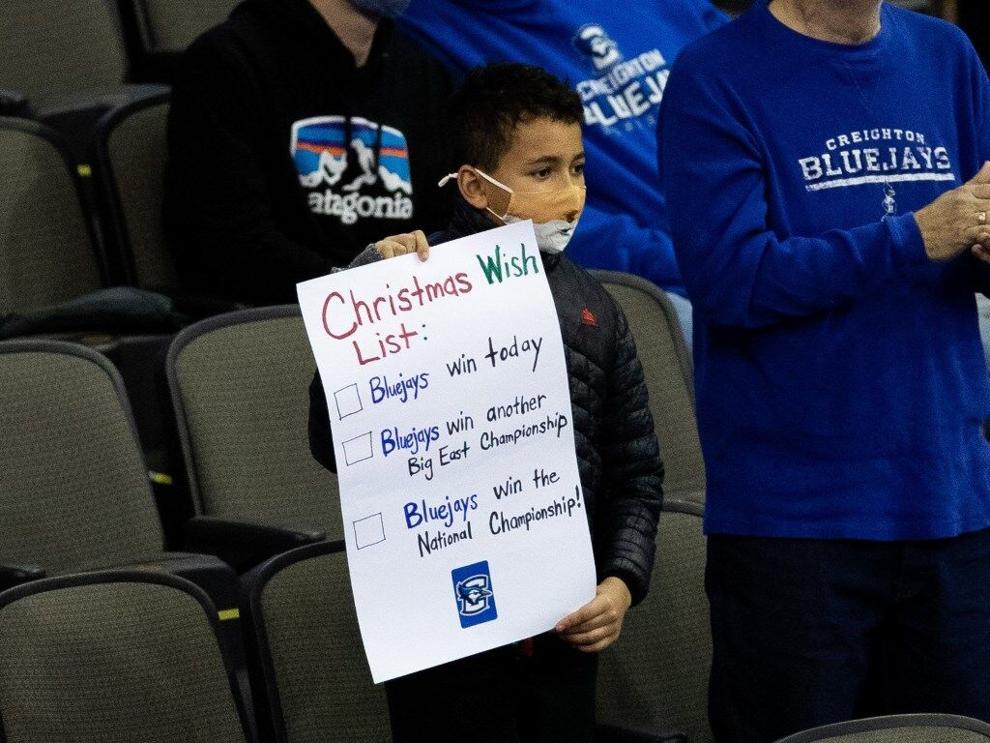 With that in mind, I do have a few Christmas wishes, but they aren't about victories or making history.
I wish for fans at the College World Series, the Swim Trials, the U.S. Senior Open.
I wish that our valiant doctors, nurses and others in the medical field who gave so much of themselves this year, could have box seats. Throw out the first pitch.
Give them their own suite or club section.
For the fans, I wish for a pregame tailgate, long lines at the concession stand and the joy of cramming in next to someone else.
I wish them bars and restaurants with their doors open and giant beers and cheeseburgers that come in baskets.
For the coaches, I wish all the regular team bonding activities, a full schedule with no cancellations and not having to worry about a kid getting sick.
For the players, I wish a season with no more testing, normal student life and the energy of a full stadium.
For the coaches and players who didn't get a season last spring or this fall, I wish for a game to prepare for, the thrill of victory or the agony of defeat.
Finally, and mostly, for all sports fans, I wish us empathy.
I wish us the ability to remember that these athletes — particularly the high school and college athletes — are not robots or superheroes. They are human beings.
Sometimes, fragile human beings.
I wish for all of us the ability to see them as more than pawns in a game with a fan's wager or pride riding on the result.
The ability to understand they've carried a heavy weight this year. They fought the virus. In some cases, they fought depression. Missed their families. Missed being a kid.
This was a horrible year in countless ways, with so many losing so much. If there was one positive thing to take out of it, maybe it's that ability to have empathy.