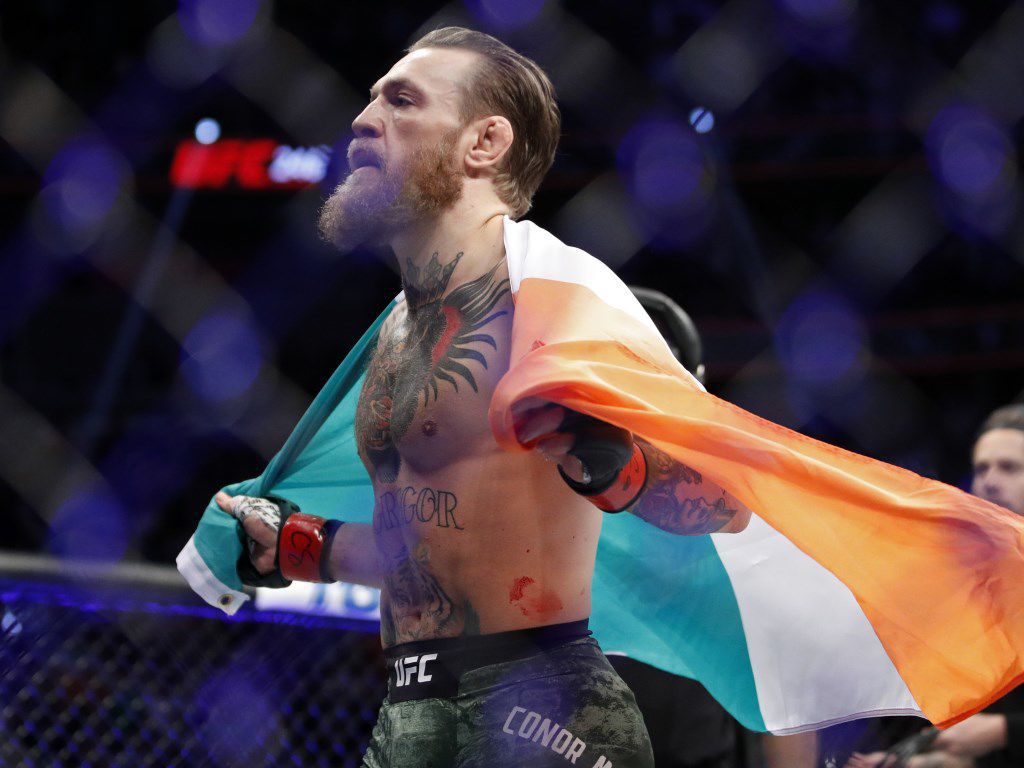 Omaha native Terence "Bud" Crawford has proven he's one of the best pound-for-pound boxers in the world.
Now it appears he's willing to try his hand at mixed martial arts.
ESPN reported Wednesday that Crawford's promoter, Top Rank CEO Bob Arum, would like to make a two-fight deal for Crawford to face Conor McGregor, one of the most successful MMA fighters in UFC history. One fight would be under MMA rules and the other under boxing rules, Arum said.
Arum told ESPN there have been some discussions about the fight, but declined to say with whom he discussed it.
McGregor has done a mega-fight against a boxer before. In 2017, he fought Floyd Mayweather Jr., but that was in a boxing match and there was never an MMA bout between the two.
That's what makes the proposal involving Crawford different.
"You've got an elite boxer in Terence Crawford fighting an elite MMA guy in Conor McGregor under MMA rules," Arum told ESPN. "You don't think that would be interesting and something the public would want to see? I think it's very realistic."
This isn't what many expected to be the next step in Crawford's fighting career. After unifying all four light welterweight titles in 2017, Crawford (36-0, 27 KOs) moved up a weight class and won the WBO welterweight title by knocking out Jeff Horn in June 2018. Since then, he's defended that title three times. Most recently, he knocked out Egidijus Kavaliauskas in Madison Square Garden last month.
But fights against the other top boxers in his weight class — like Manny Pacquiao, Errol Spence Jr. or Shawn Porter — have failed to materialize. So instead, Crawford — who told ESPN he wrestled in middle school — is open to squaring off against McGregor.
"I can't get none of these top welterweights in the ring to fight me so whatever is clever, I'm with it all," Crawford told ESPN. "I'm a fighter first. As a fighter, I would entertain it. I just have to have the proper time to prepare myself."
Click here to read the full ESPN report on the possibility of a Crawford-McGregor fight.
Photos: Terence 'Bud' Crawford's path to world champion
Over the last decade, Omaha native Terence "Bud" Crawford has developed into one of the best pound-for-pound boxers on the planet. Check out these pictures following Crawford from his time as an amateur to his current position as world champion.