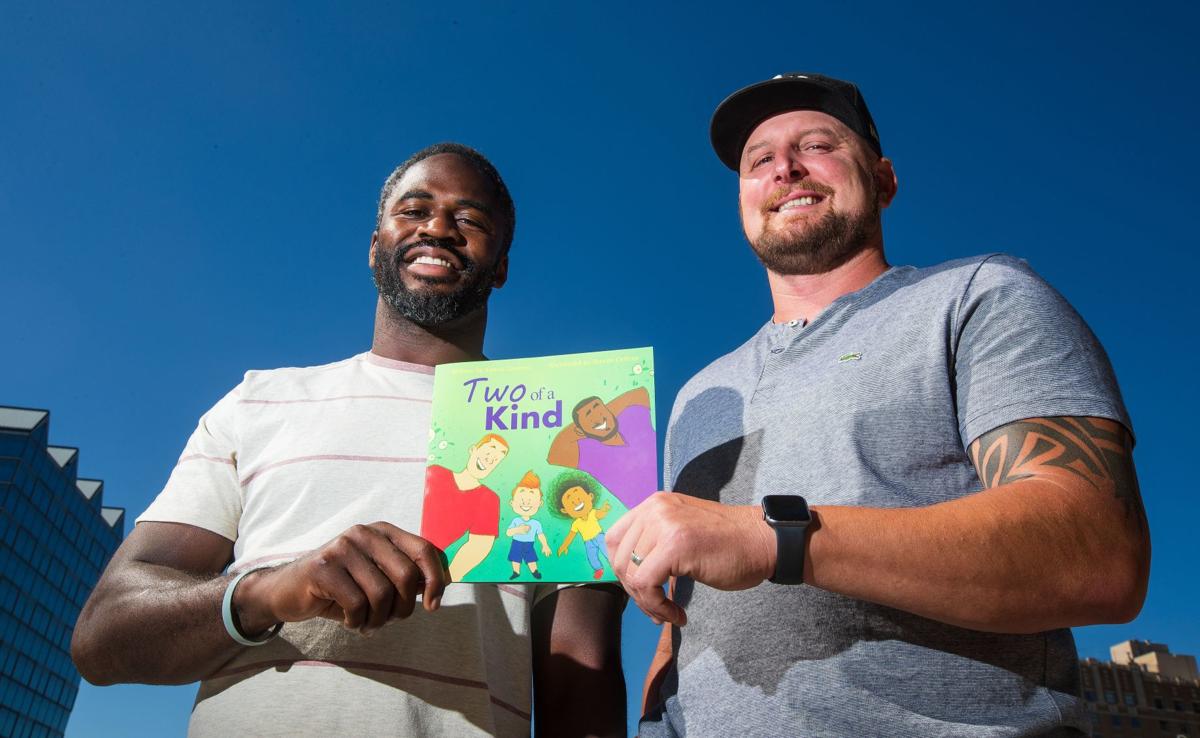 This was not your typical bump-into-each-other-in-the-grocery-store moment.
Roughly 50,000 fans watched from the stadium seats. A couple million more on TV. In December 2010, the Minnesota Vikings and New York Giants tussled in a critical NFL game when, by chance, two small-college overachievers lined up face-to-face before a punt.
Dave Tollefson decided to extend an invitation to Kenny Onatolu. The 300-pound Giant looked at the Viking linebacker.
"Yeah?" said Onatolu, puzzled.
"I live right by you. We should get together."
That's about the time Minnesota snapped the ball. Tollefson's job was to block Onatolu. Keep him away from the New York punt returner. Tollefson did more than that.
"I just grabbed ahold of him," Tollefson says now. "Like wrapped my arms around him."
The play ended and Onatolu, who never got close to the punt returner, fumed at officials, begging for a penalty flag that never came. Ten years later, Big Dave still laughs about it. Soft-spoken Kenny still shakes his head.
"I'm telling you the truth," Onatolu says. "He held me."
There began a friendship that, in the wake of George Floyd's death in Minneapolis, these two retired athletes value more than ever. The white man from inner-city California and the black man from suburban Nebraska have often discussed their differences. Lately they've challenged and cheered each other to make a difference, leading conversations that educate.
"It's what I've been waiting for — open dialogue," Onatolu said. "I think people just don't know what's going on."
Said Tollefson: "We've continually swept this under the rug as Americans."
They started working out together after the 2010 season. Made sense. Tollefson was new in town — he married an Omaha girl — and didn't know any NFL peers. They understood each other's football past. Both played Division II football: Tollefson at Northwest Missouri State, Onatolu at UNO.
Kenny didn't get drafted. Didn't even get an NFL workout. In 2008, he was making $250 a week on a practice squad in Canada, thinking about quitting for good. Then four Edmonton Eskimos linebackers got hurt. "They were stuck with me."
He shined the rest of the season and started getting calls from the NFL. He signed with the Vikings and, one year after nearly retiring, he played next to Brett Favre in the NFC championship game.
After high school, he spent two years working construction before landing at Northwest Missouri State. The Packers drafted him 253rd. One of his practice duties was to break in Brett Favre's shoe insoles — their cleats were the same size. On sore feet, he made the Green Bay practice squad and slowly started climbing the ladder to a six-year NFL career.
Tollefson knew hard work. But getting Kenny to be his workout partner took something extra.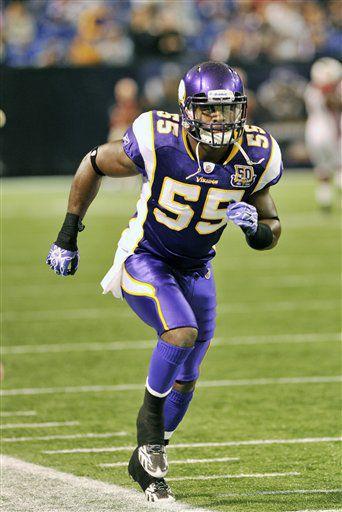 "It was like a courtship," Dave said. "I had to run him down and make him like me. Me and Kenny are like the odd couple."
Kenny wears Sperrys. Dave wears Air Jordans. Kenny watches his money and the clock. Dave not so much. Onatolu would show up at Dave's house at 9 a.m. only to find Dave just getting out of bed. "He'd get so mad at me."
But in the weight room, they pushed each other. They bonded.
"When you sweat and bleed with someone," Tollefson said, "it forges a really unique relationship. It was really pure because our success was dependent on each other."
Between those workouts, they had a few disagreements over "meathead" matters. Like when Tollefson claimed he was hardest hitter in the NFL and Onatolu took genuine offense. Dave and Kenny also had hard discussions about life and race and stereotypes.
"We had some deep, deep conversations," Onatolu said.
Kenny appreciated that Dave wanted to know him as a person, not as a football player. Dave was the first white friend who ever asked Kenny what his full name means.
Adebowale — Crown is Home
Kenny's parents were Nigerian immigrants who came to America for school. Kenny and his twin brother, Taiwo, were born in 1982 in Chicago, the same year their father received his Master's degree in business. They moved back to Nigeria for a few years, then eventually returned to America, settling in Papillion.
Dad sold insurance. Changing his first name to "Stan" helped him find a job. Later, he got his doctorate and became a professor.
The Onatolu twins experienced racism both blatant and subtle. At 11, a big box store opened down the street and they noticed security officers following them "all the time." When a scuffle broke out at basketball practice, a teammate called Kenny the n-word.
Friends teased them about getting a summer tan. Or when it was dark outside, they'd say, "We can't see Kenny."
"Just really stupid immature stuff," Onatolu said. "But hurtful."
In college, bar owners hassled him for dress code violations, even when he dressed like his white friends. Once at a party, he saw a guy push a girl, prompting a call to the police. The cops showed up and the girl — a stranger — pointed instead at Kenny and his brother.
Tollefson recognized those stories. He grew up in Concord, California, a melting pot east of Oakland far rougher than Papillion.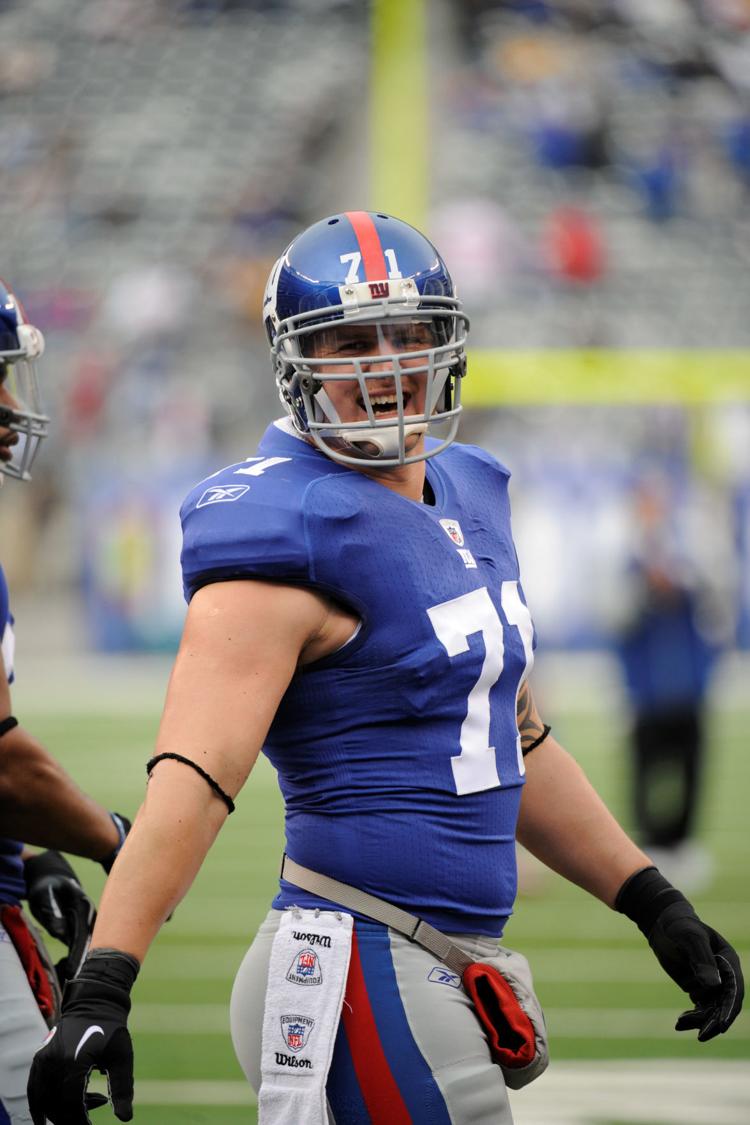 His single mother didn't have money to send him to private school. He didn't graduate with his friends because he didn't have the grades. He spent the second semester of his senior year at a "continuation" high school, riding the bus with gangs.
At 19, Dave drove into San Francisco with three black friends, all college football players. He cut through a construction lane on Bay Bridge and got pulled over.
"The guy in the front throws his hands on the dash," Tollefson said. "The two guys in the back throw their hands on the backseat. I'm like, what are you guys doing?
"It was really a life-changing moment. I was like, wow, I've never been afraid of the cops. And these guys are. It was crazy. It really made me think about what life is like for black people in America."
For years, Kenny said, he tried to draw attention to those injustices. "I've been screaming it since I was 10 years old. This isn't right. This isn't right."
But as an adult, he's concluded that "the black guy yelling, telling you why people are taking a knee" doesn't work. Doesn't change minds. It's white people who have empathy because they've educated themselves. White people like his wife, who posted on Facebook a couple years ago.
It's sad when your own friends don't get it. Making black jokes isn't funny.
Her one remark did more to change Kenny's friends' habits than anything he'd ever said. One friend called him the same day and apologized. None have spoken an ill word since.
"We can yell all we want being African-American man, but I think our voices don't carry weight because people expect it to come from us," Onatolu said.
Onatolu's football career ended in 2011 abruptly when he tore his triceps. Months later, Tollefson won his second Super Bowl with the Giants. Kenny came home and poured his time into Omaha youth. He worked at Boys Town. Now he's a high school rep with Fellowship of Christian Athletes.
Tollefson was in his wedding, embracing the traditional Nigerian hats. When Kenny's twin got married, Dave delivered the special toast, making sure to highlight all the family accomplishments. There's a lawyer. There's a soldier. There's the twins' dad, "Dr. Onatolu." Dave made sure everyone knew.
"He's a good talker, man," Kenny said.
In Omaha, Kenny and his wife started a family. One day he came up with an idea. A children's book about two best friends: one white, one black.
Most white parents don't teach their kids about other cultures, Kenny told Dave. They sit on the sidelines and allow preconceived notions to develop, through movies, sports, music. By adulthood, stereotypes have taken root.
"Race talks should start at a really early age," Kenny said.
That's the last Dave heard of the idea for 18 months. Then one day Dave got an email. Wow, he did it!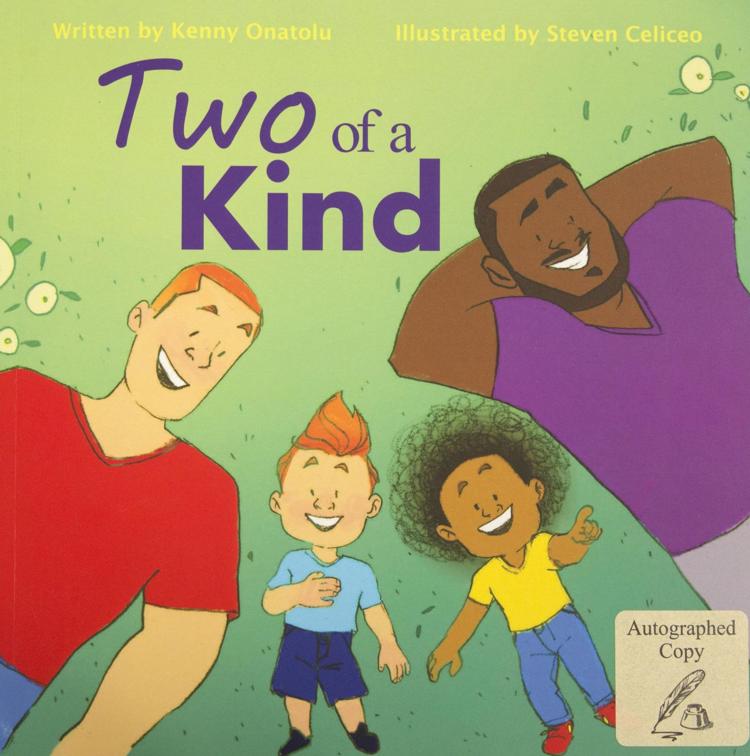 "I was so proud of him. Dude, who writes a book?!"
My name is Kenny Onatolu. I met my good friend, Dave, playing football. Now our sons are friends too. We tell them our old football stories and watch our tapes together. … Dave has two Super Bowl rings. But I was stronger and faster than Dave. And my team beat his every time we played against each other.
They held a couple book signings. Donated a bunch to schools. They continued daily phone calls — sometimes a quick hello, sometimes 45 minutes. They shared their faith and books they've read.
The past month, those conversations have carried greater weight. The content hasn't changed, but there's more urgency.
Onatolu knows the old cliche, "I don't see color." But we should see color, he says. Acknowledge implicit biases. Recognize cultural differences. Ask questions.
Said Tollefson: "To say I don't see color is a copout. We are fortunate enough as a country to have people from every corner of the world. Every race. That is the beauty of it."
It's hard to see people in pain the past few weeks, Tollefson said. But growth comes from discomfort.
"At some point, this bubble was going to burst. I hope it has and we can make strides toward making this a stronger, more unified country despite our differences."
Onatolu does see change since Floyd's death. Protests have rippled across the world. White people are educating white people, "pouncing" on old arguments and stereotypes.
"Wow, I've never seen that before," Kenny said. "So I think we have something here. It's not just a moment in time."
He sees white people, for the first time, reflecting on causes of racial disparity. Asking why.
It's easy to point to rap lyrics and black-on-black crime as the problem, Onatolu said. But those are merely symptoms. Understanding the disease requires curiosity. An understanding of Jim Crow laws, redlining, predatory loans, bad schools funded by low property taxes, mass incarceration via 1990s crime bills.
"How that decimated a generation of black fathers. Getting thrown in jail for life for weed offenses."
History does a good job of telling the truth, Onatolu said. "But we never learned that in history class."
The past few weeks, Kenny's children's book has enjoyed a second wave of sales and readership as parents look for ways to reach their kids. His best friend thinks it's pretty cool, too.
Ten years after the Giant bear-hugged the Viking and wouldn't let go, Tollefson has just one complaint with "Two of a Kind." The illustrator.
"He made Kenny's arms bigger than mine."
---
Every Husker selected in the NFL draft since 2000
2020 Carlos Davis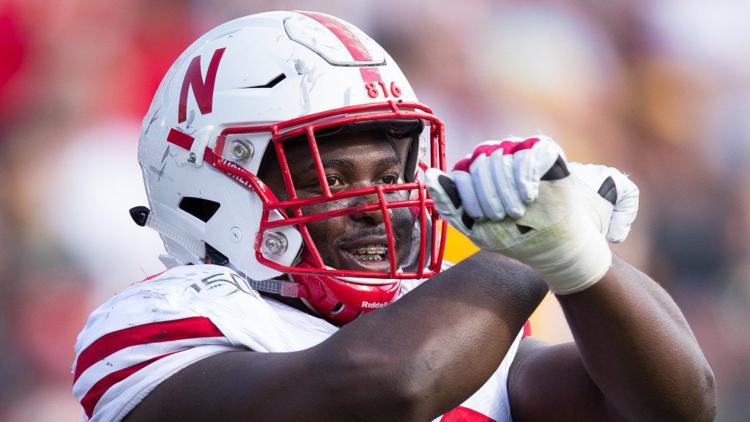 2020 Khalil Davis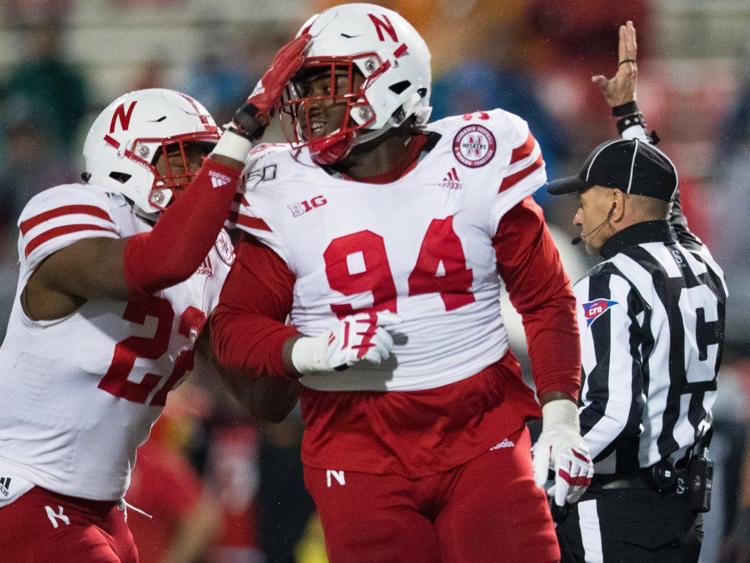 2018 Tanner Lee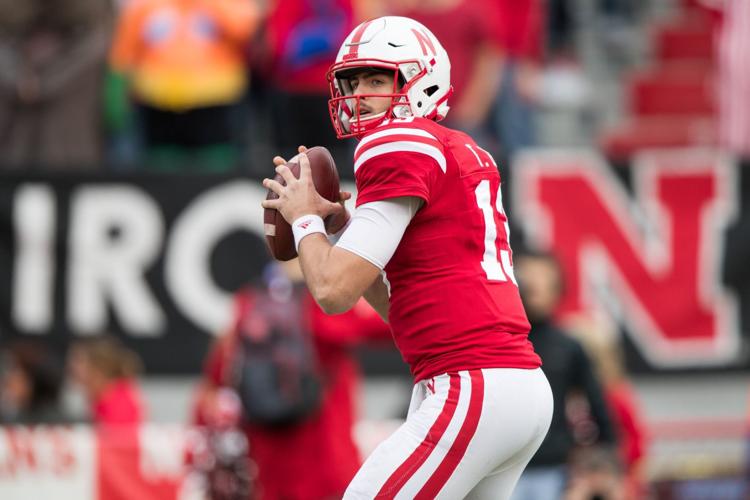 2017 Nate Gerry
2016 Maliek Collins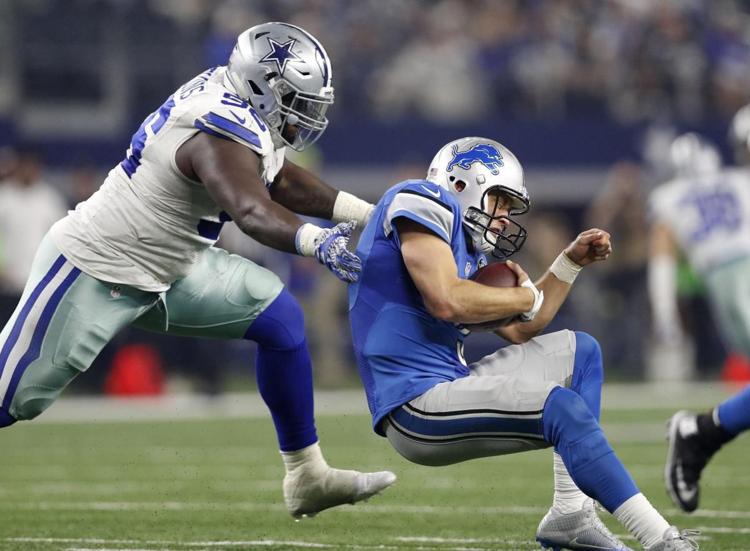 2016 Vincent Valentine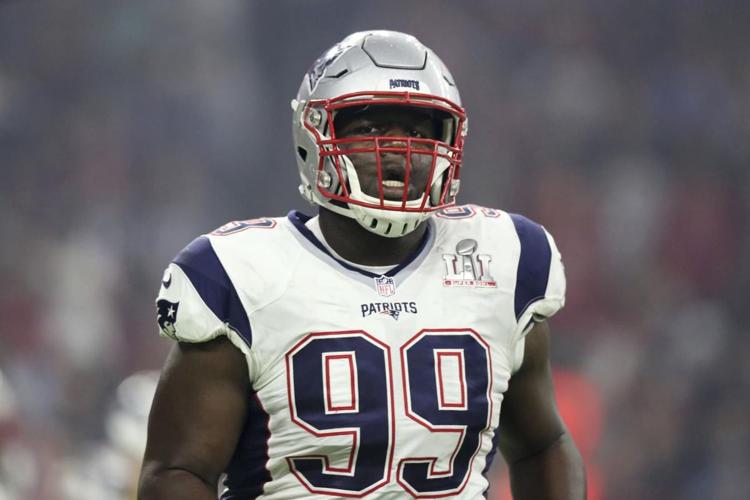 2016 Alex Lewis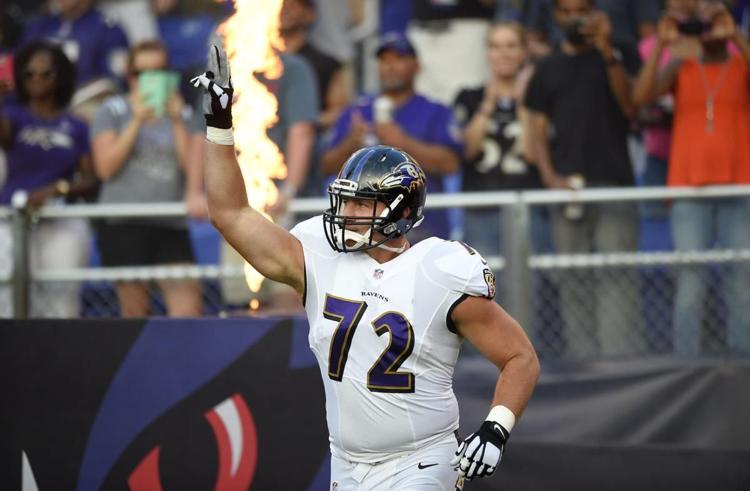 2016 Andy Janovich
2015 Ameer Abdullah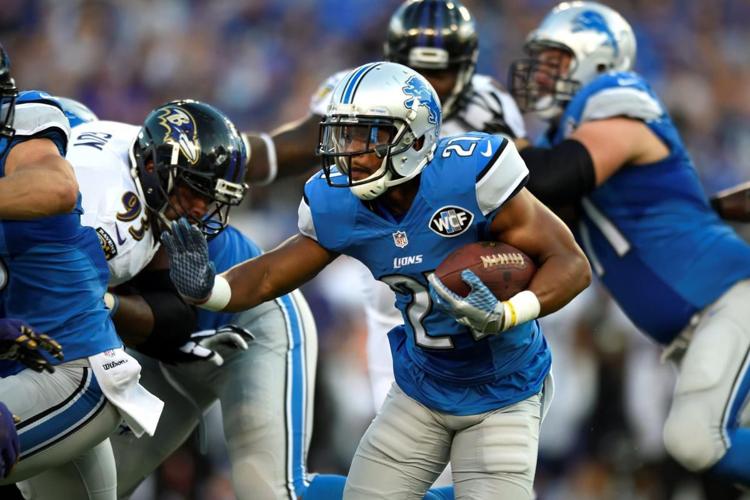 2015 Randy Gregory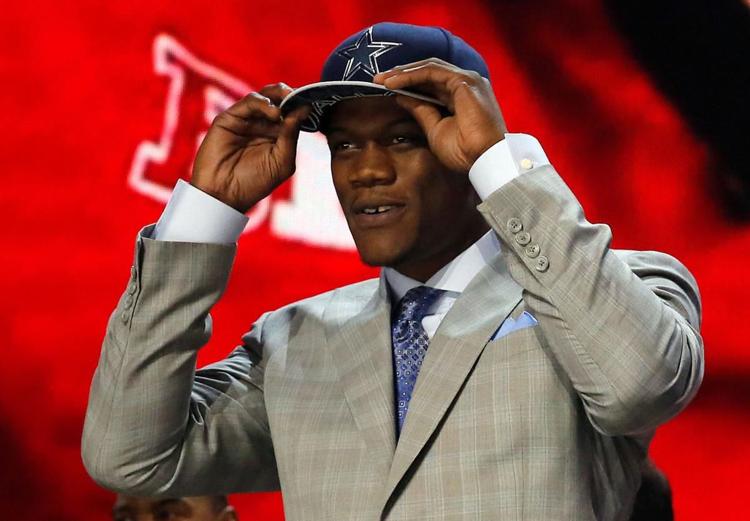 2015 Kenny Bell
2014 Stanley Jean-Baptiste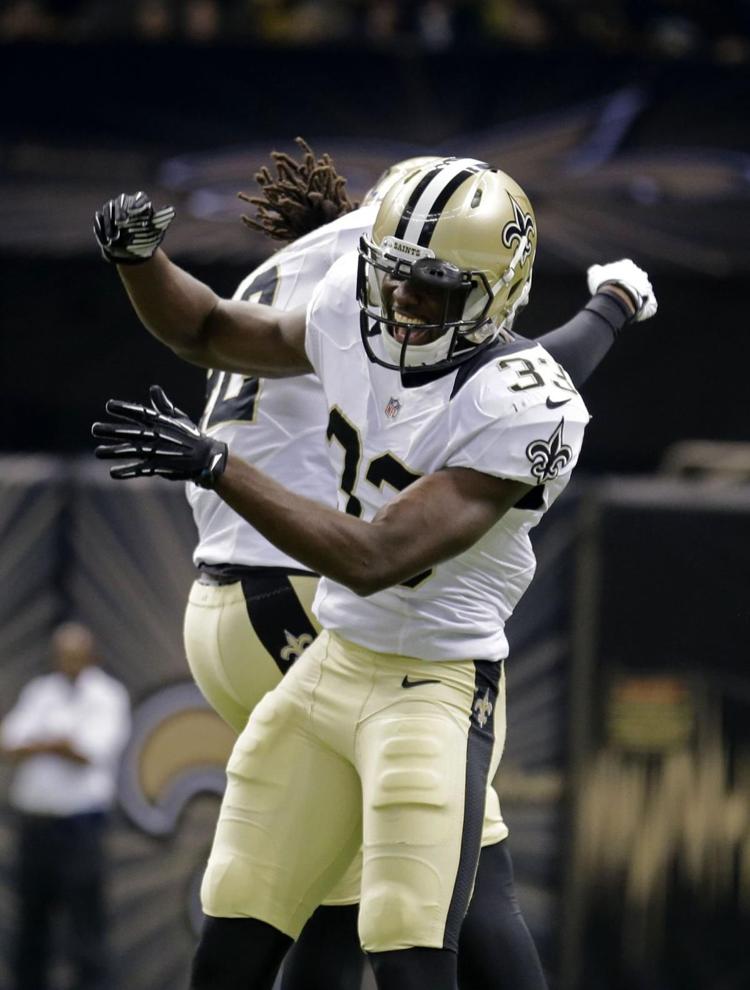 2014 Spencer Long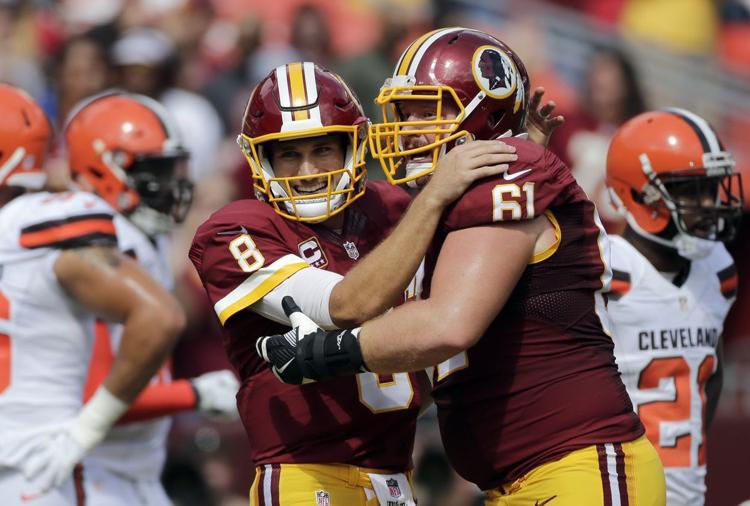 2014 Quincy Enunwa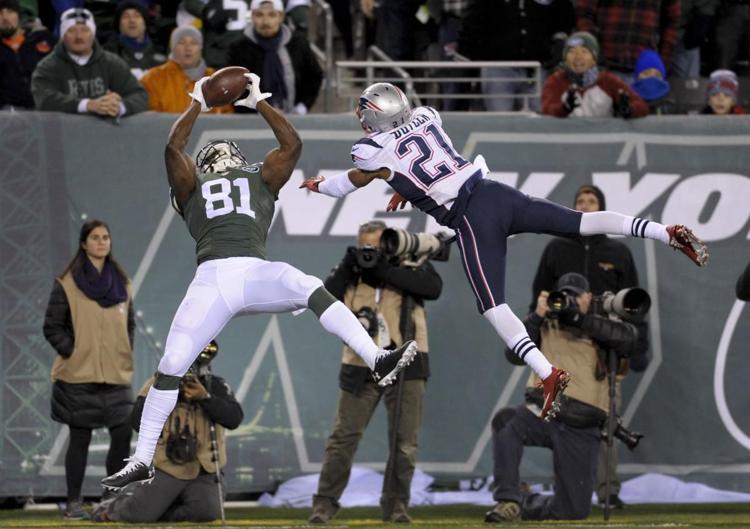 2013 Rex Burkhead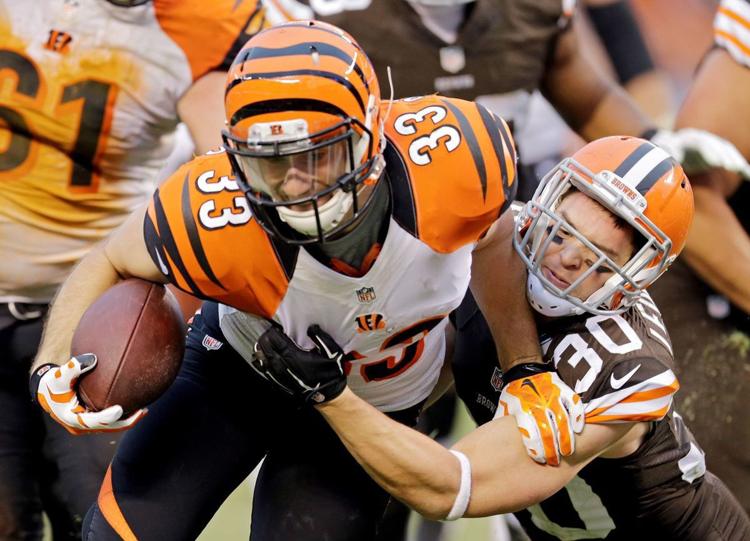 2013 Daimion Stafford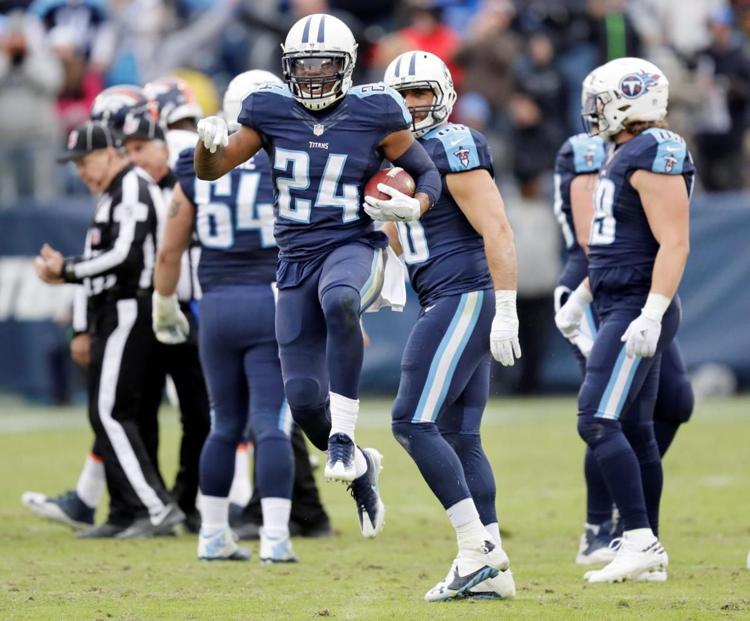 2012 Lavonte David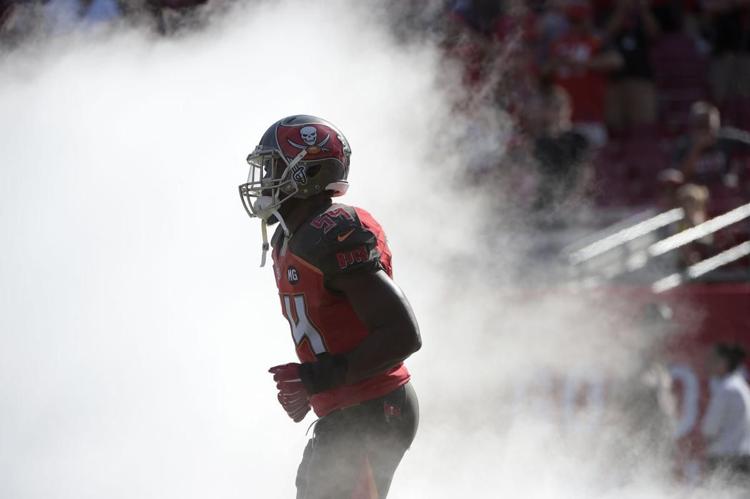 2012 Jared Crick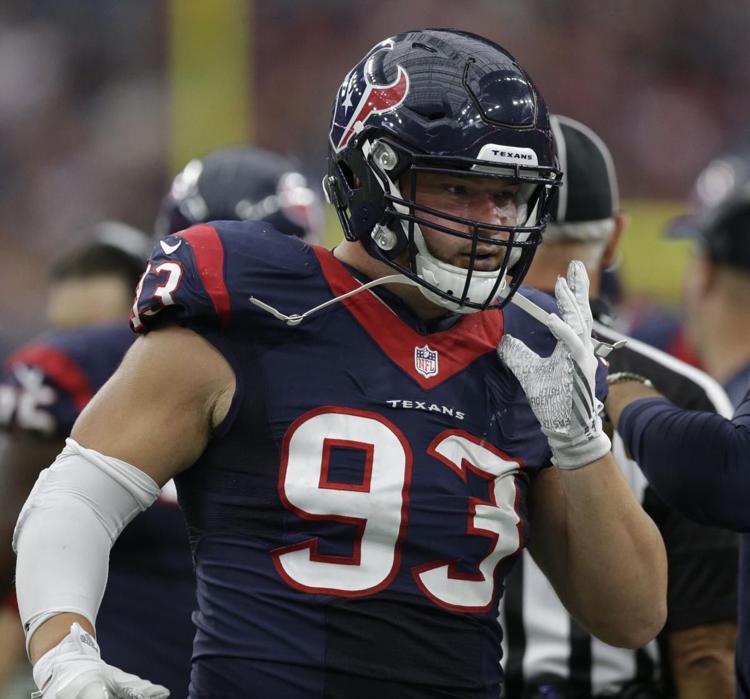 2012 Alfonzo Dennard
2012 Marcel Jones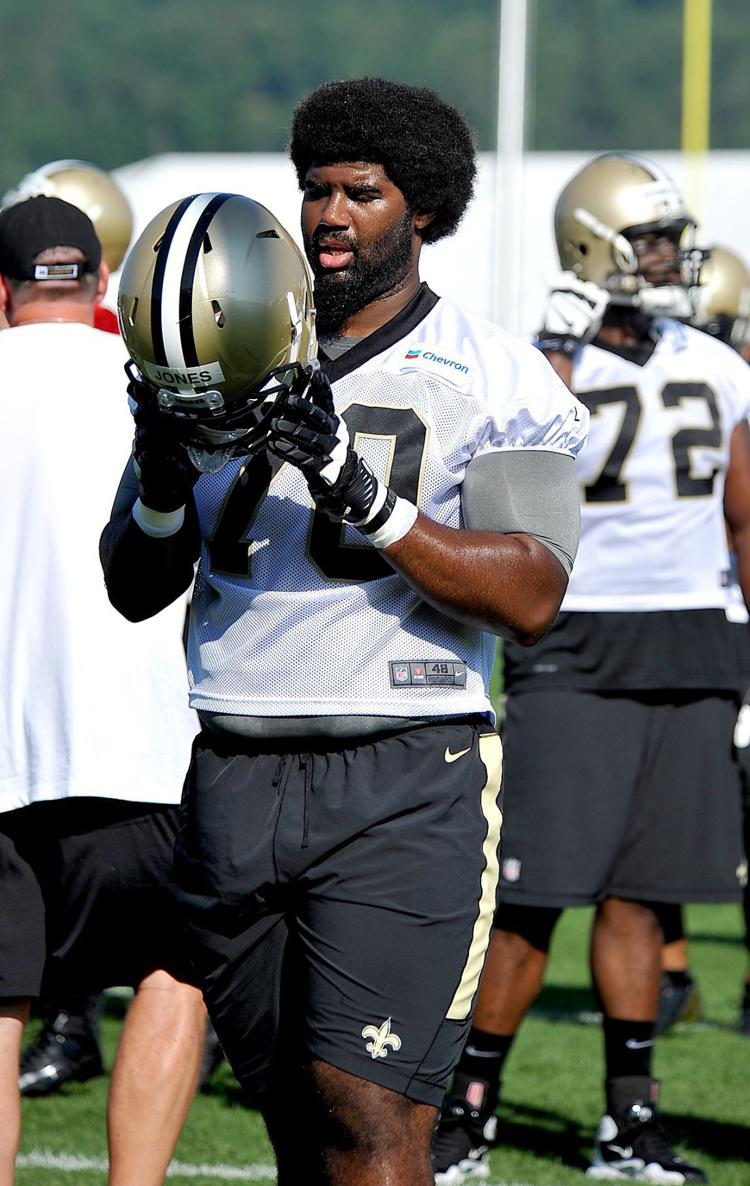 2011 Prince Amukamara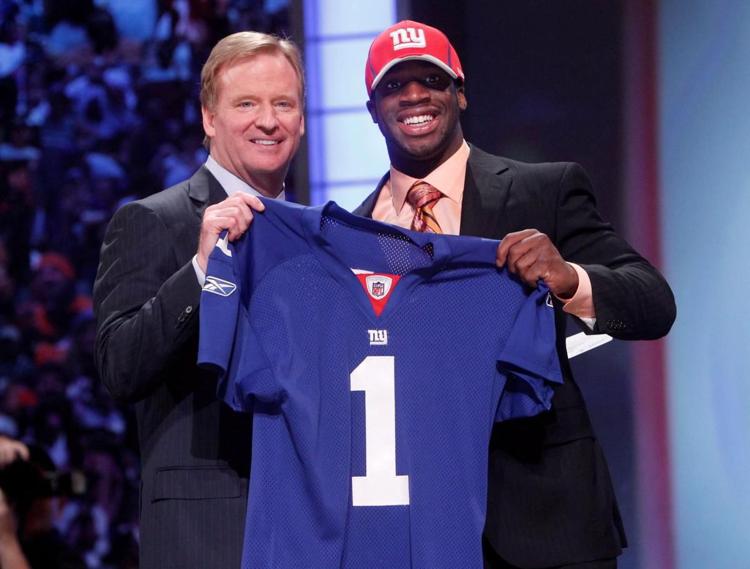 2011 Roy Helu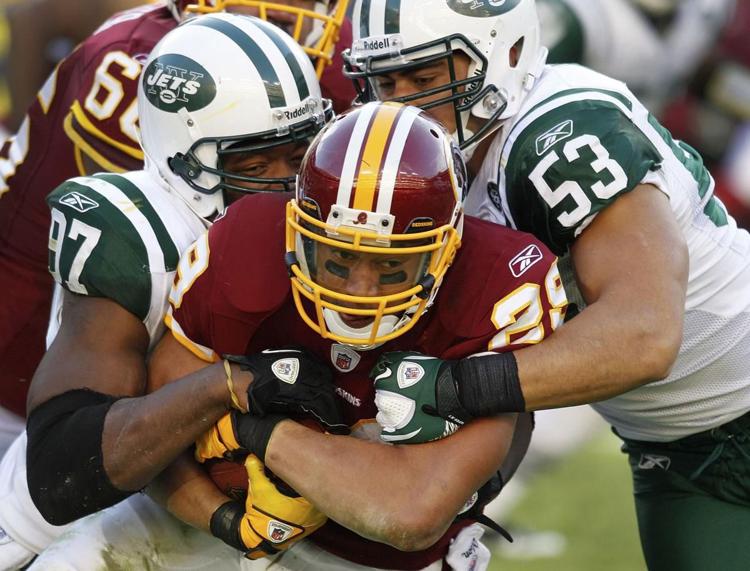 2011 Alex Henery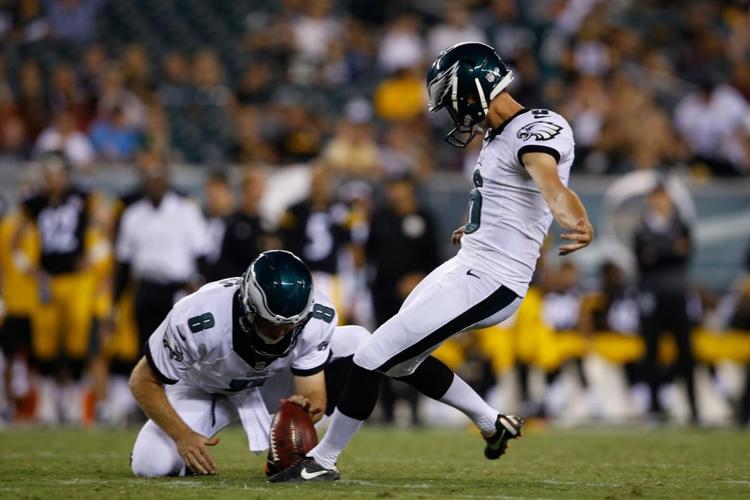 2011 Dejon Gomes
2011 Niles Paul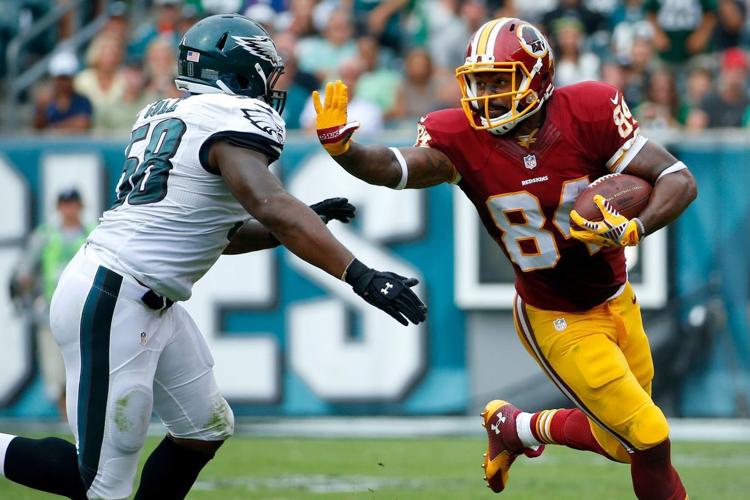 2011 Keith Williams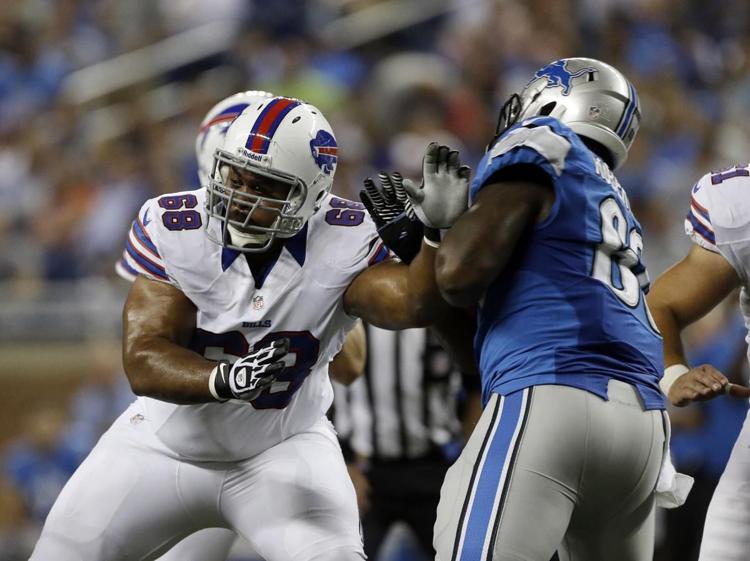 2011 Eric Hagg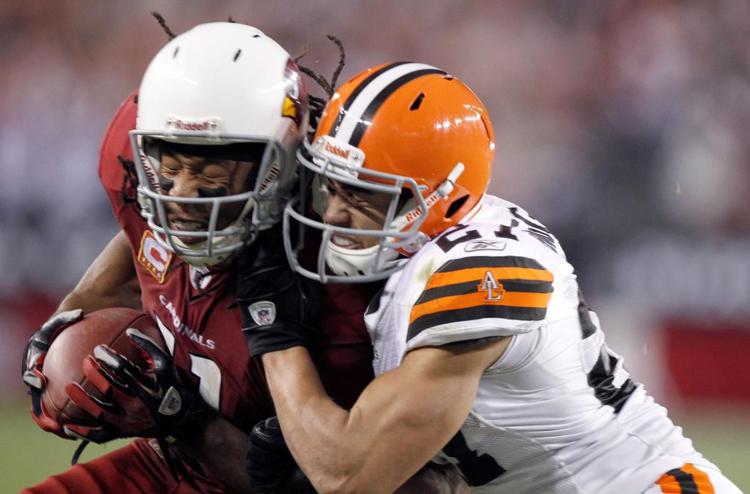 2010 Ndamukong Suh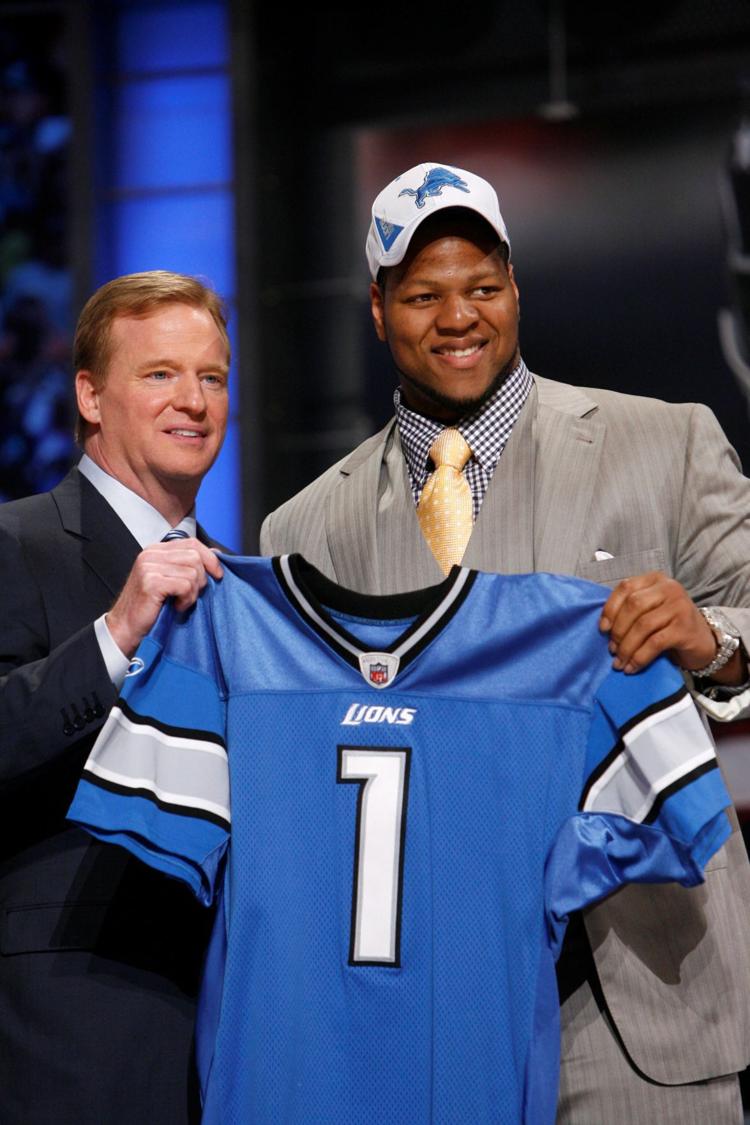 2010 Phillip Dillard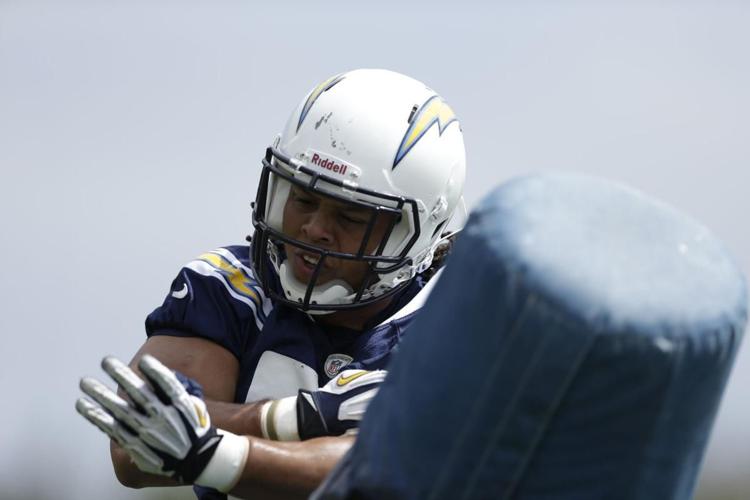 2010 Larry Asante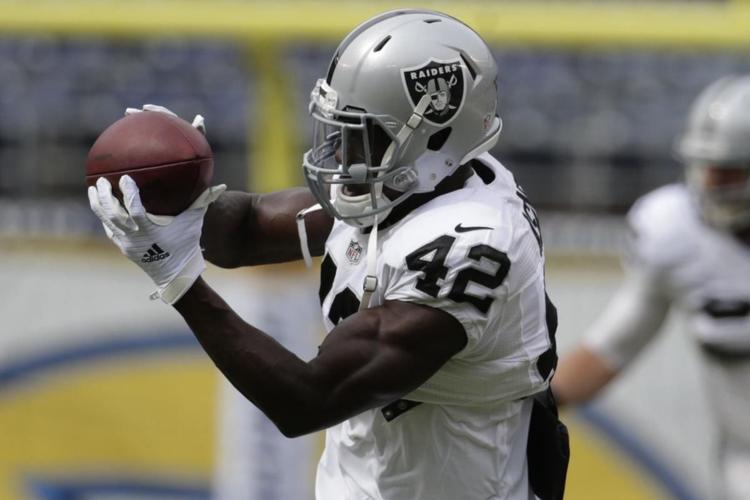 2009 Cody Glenn
2009 Matt Slauson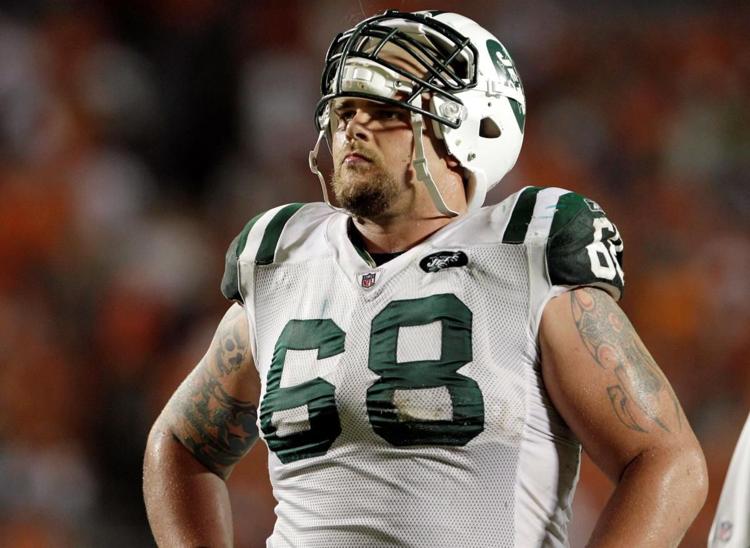 2009 Lydon Murtha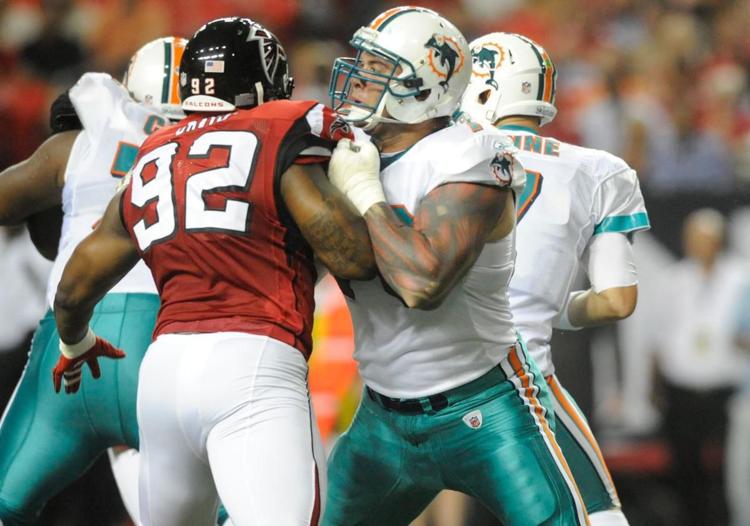 2008 Zack Bowman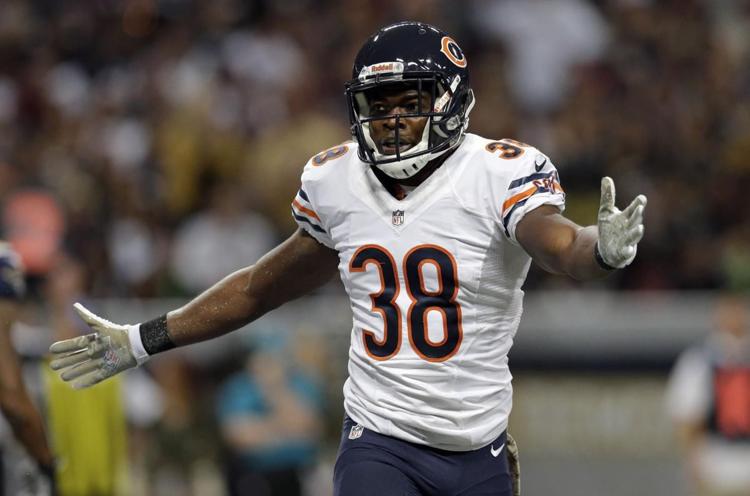 2008 Carl Nicks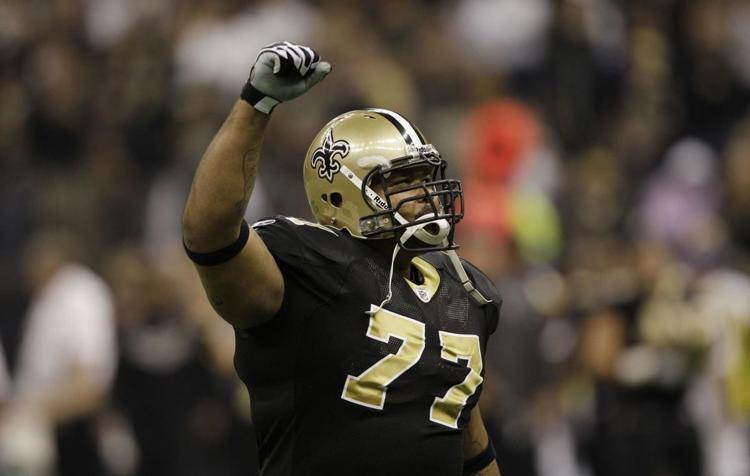 2008 Bo Ruud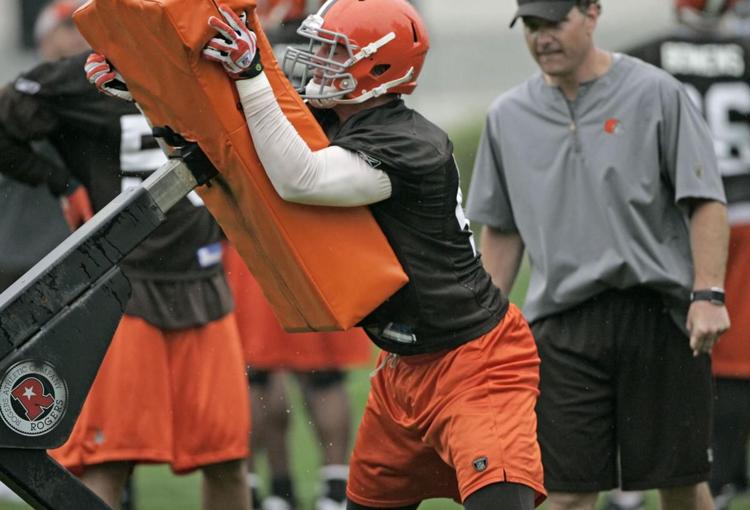 2007 Adam Carriker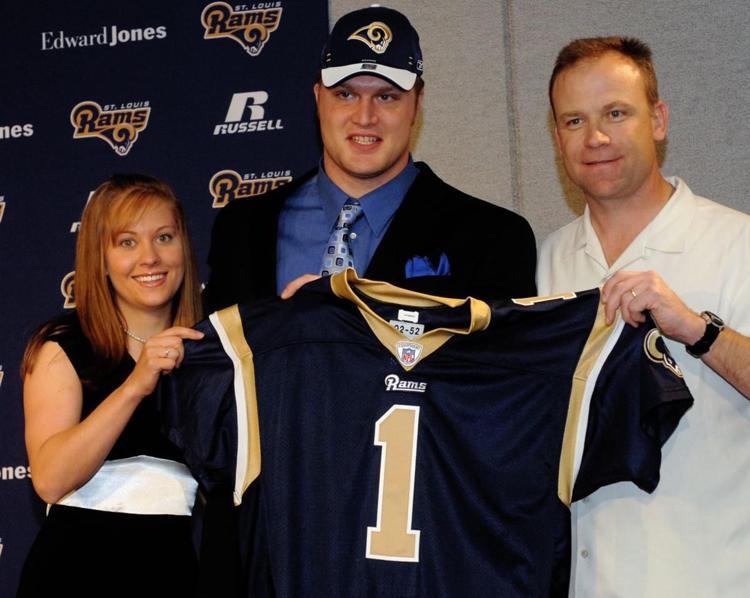 2007 Brandon Jackson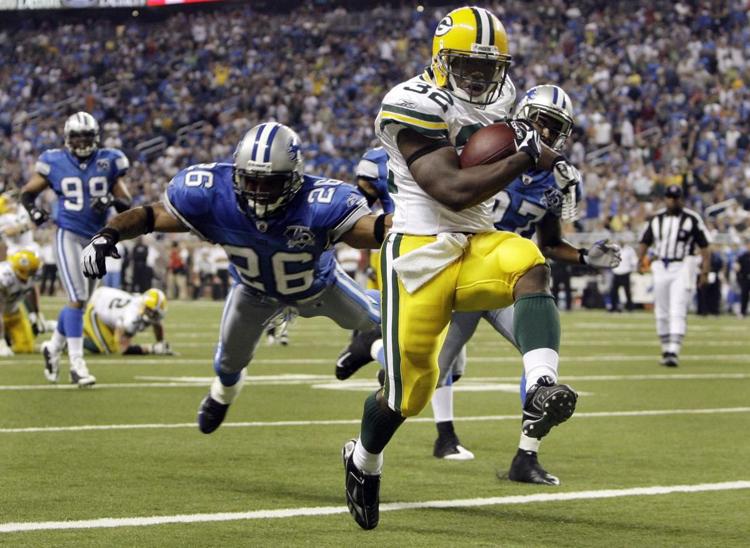 2007 Stewart Bradley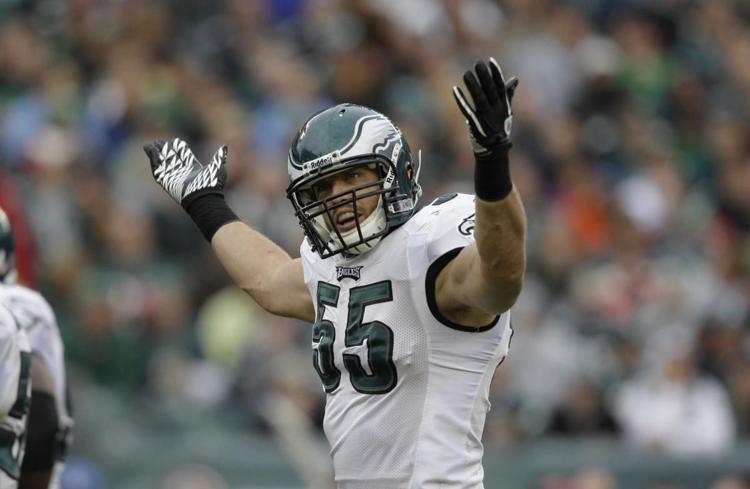 2007 Jay Moore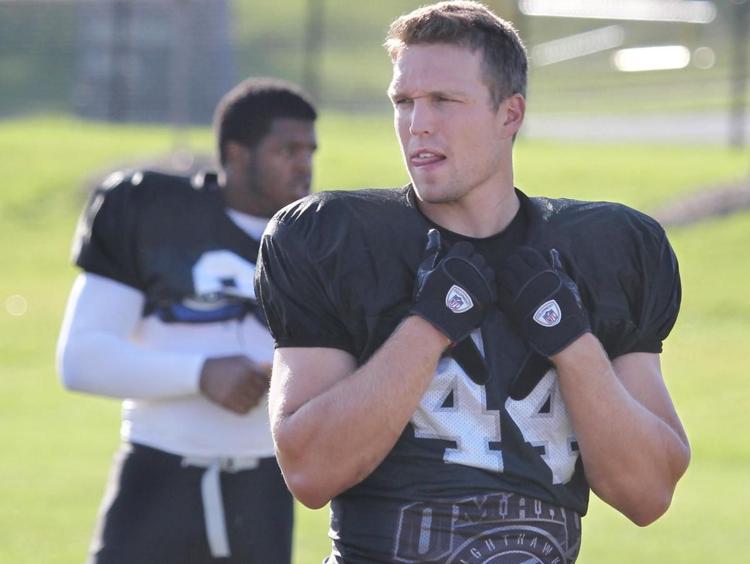 2006 Daniel Bullocks
2006 Sam Koch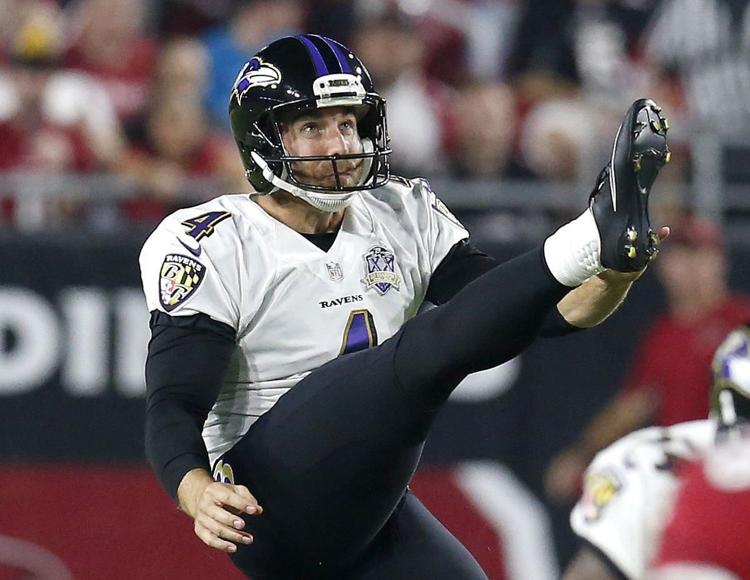 2006 Le Kevin Smith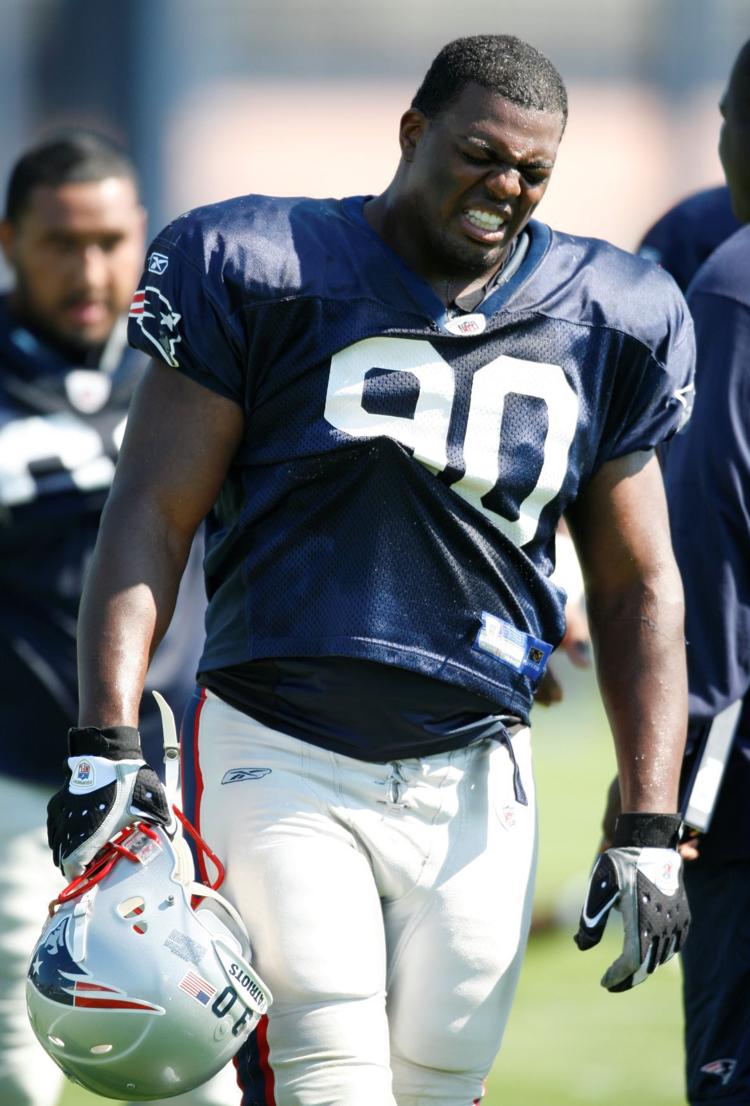 2006 Titus Adams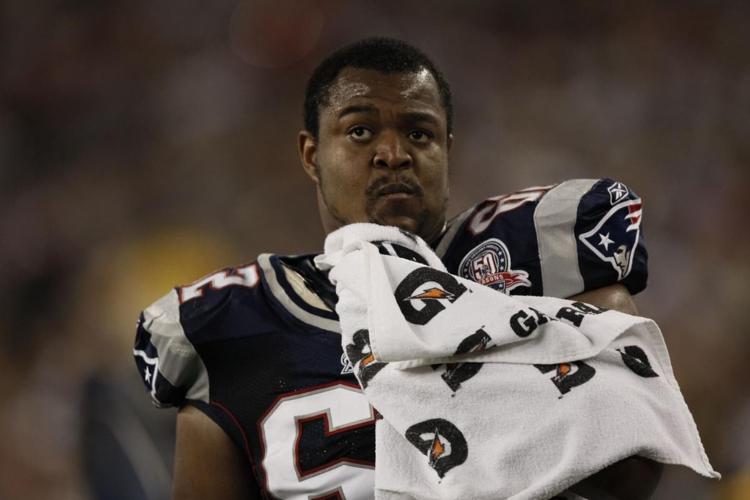 2005 Fabian Washington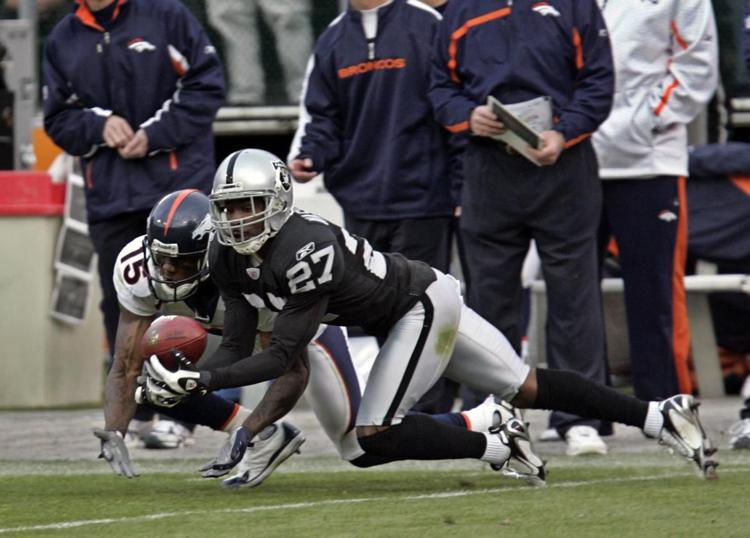 2005 Barrett Ruud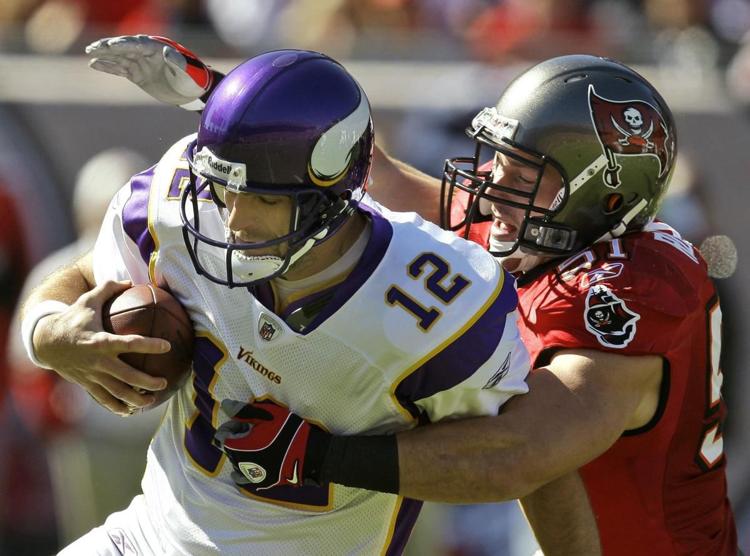 2005 Josh Bullocks
2004 Demorrio Williams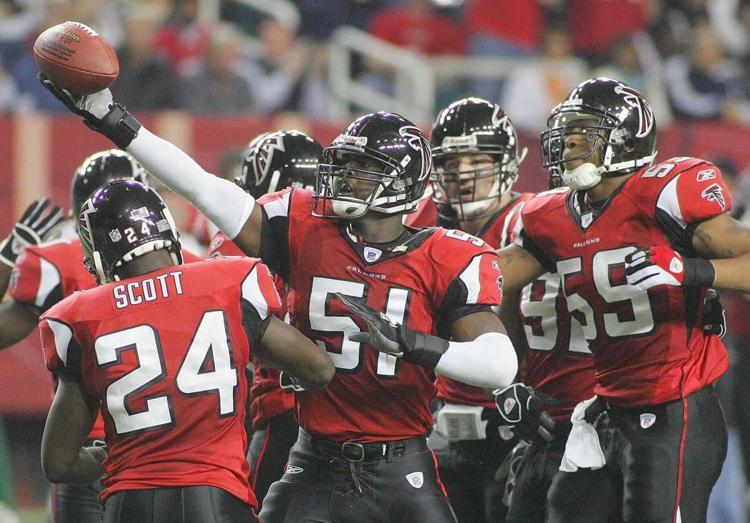 2004 Jammal Lord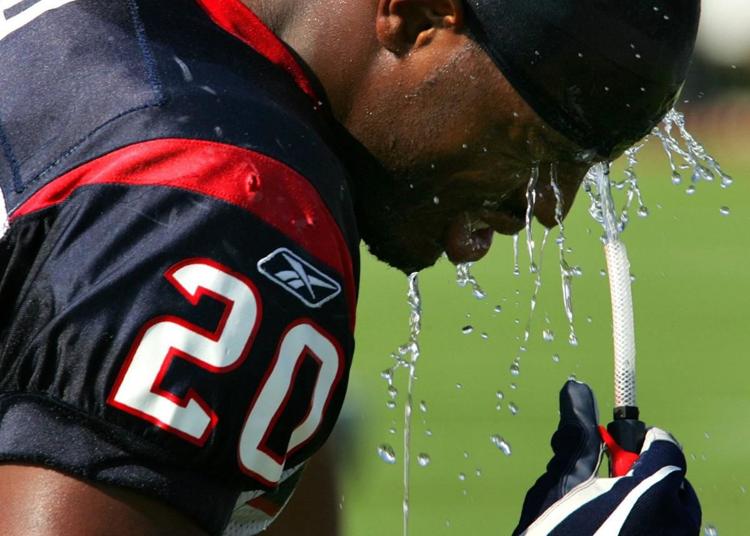 2004 Josh Sewell
2004 Ryon Bingham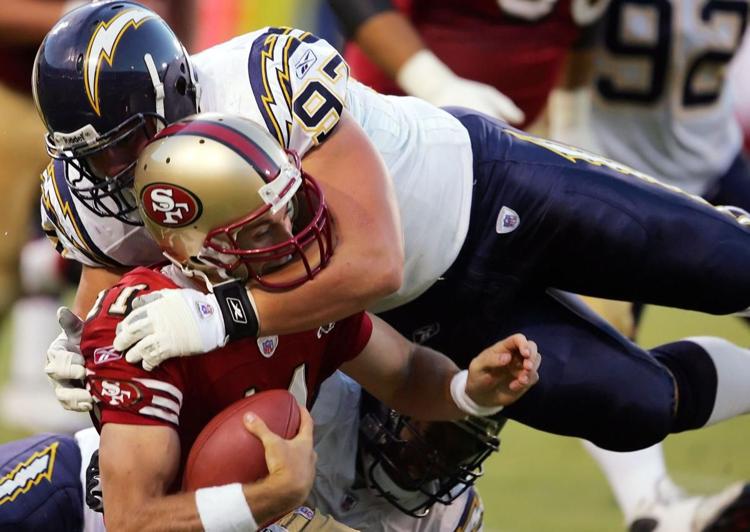 2004 Trevor Johnson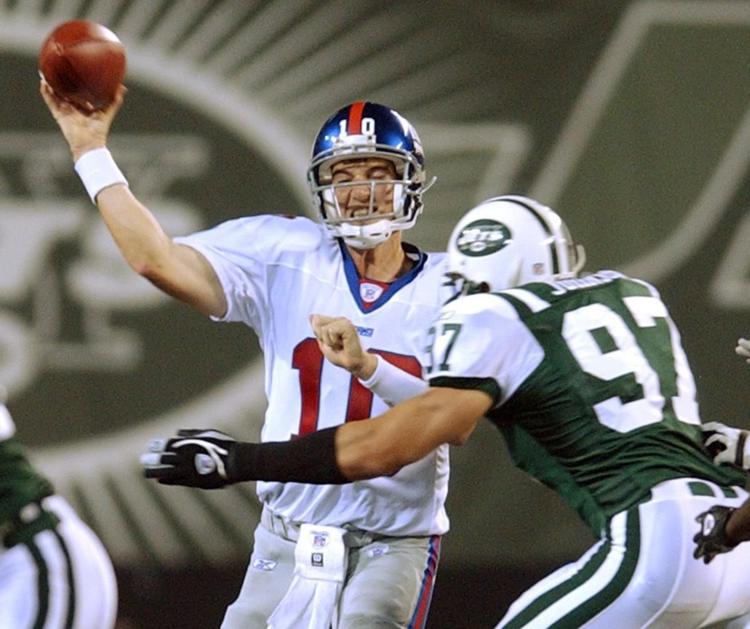 2003 Chris Kelsay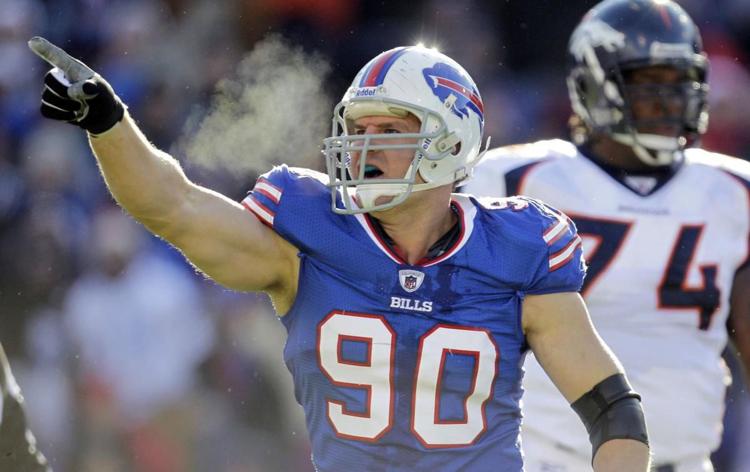 2003 Dejuan Groce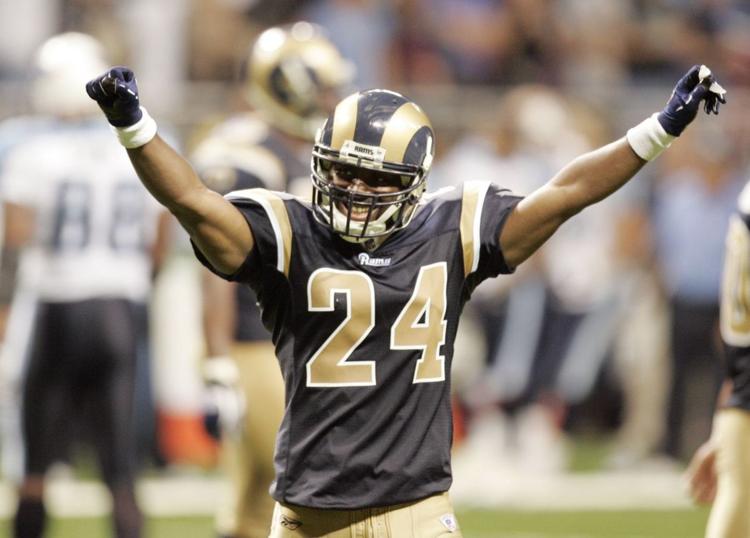 2003 Josh Brown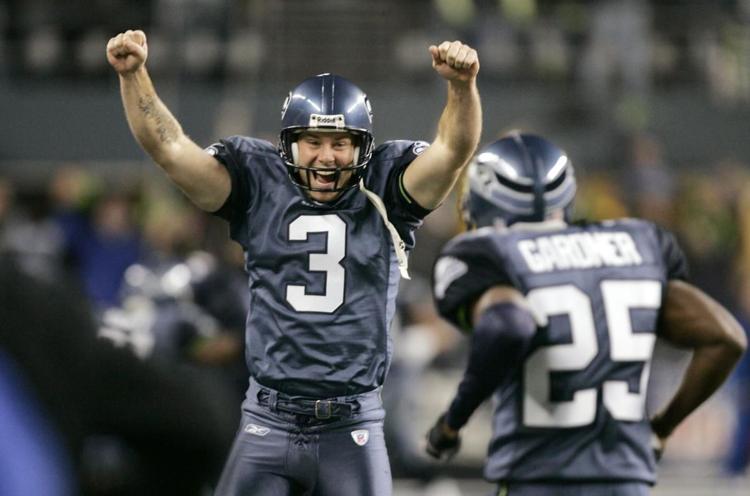 2003 Scott Shanle
2002 Toniu Fonoti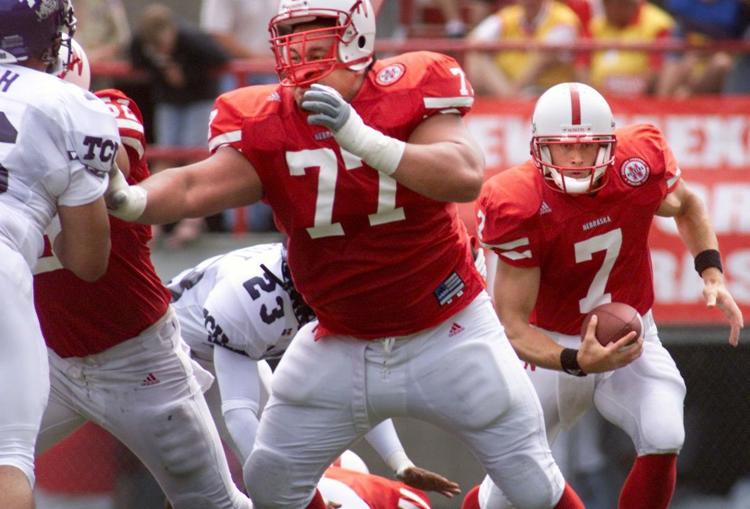 2002 Eric Crouch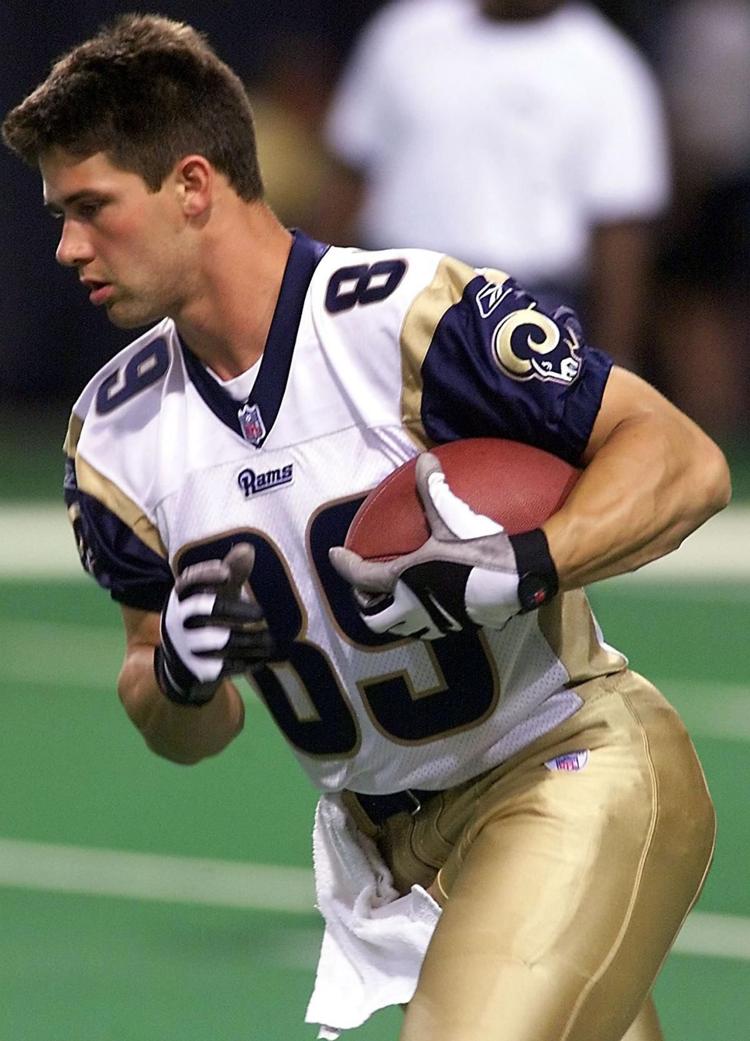 2002 Keyuo Craver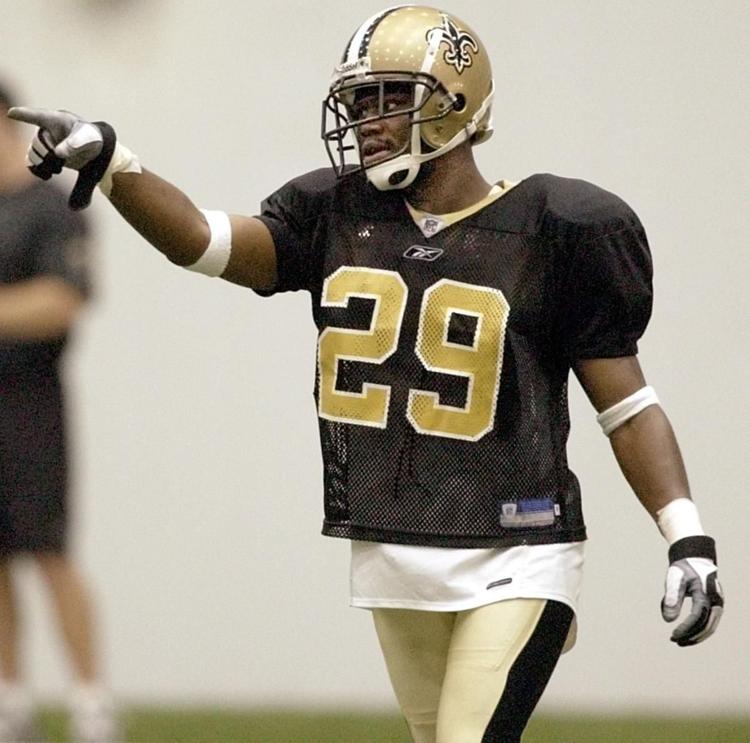 2002 Tracey Wistrom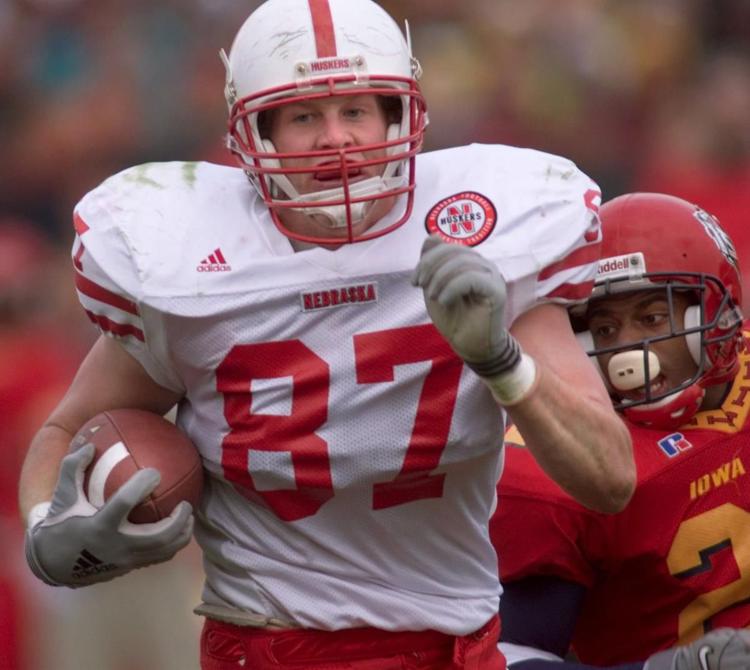 2001 Kyle Vanden Bosch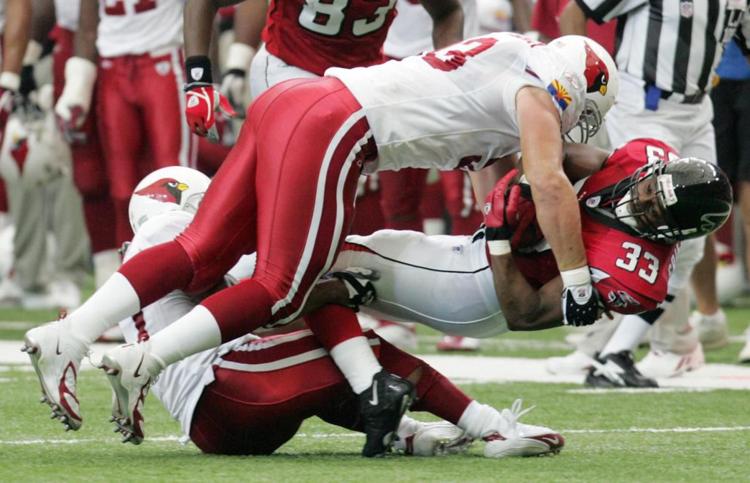 2001 Dominic Raiola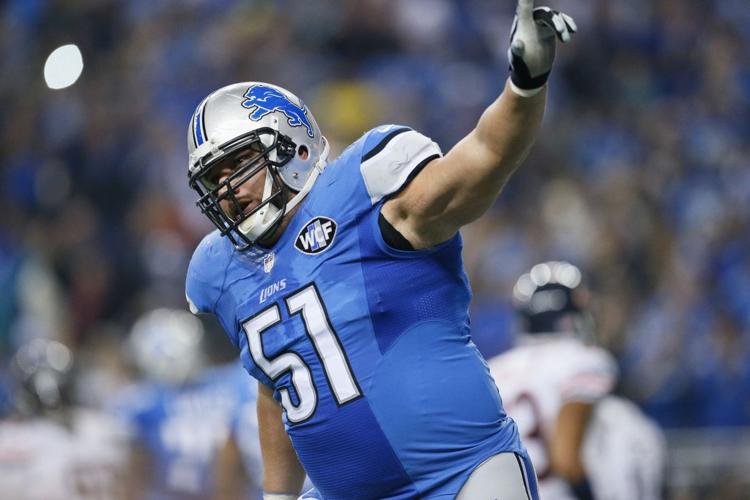 2001 Carlos Polk
2001 Correll Buckhalter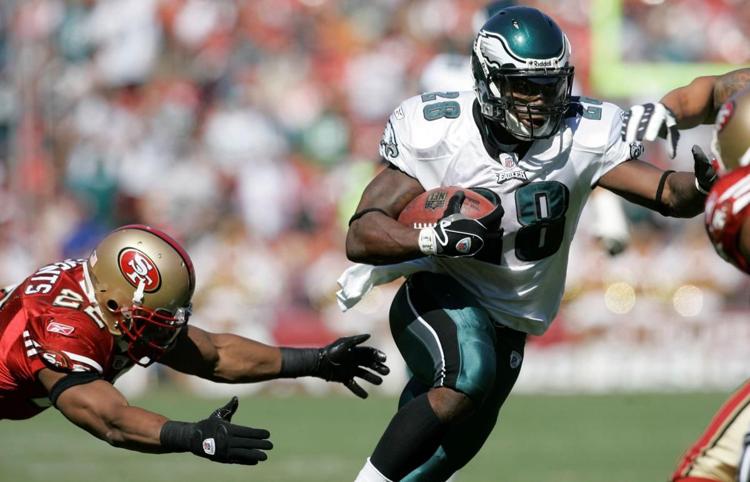 2001 Russ Hochstein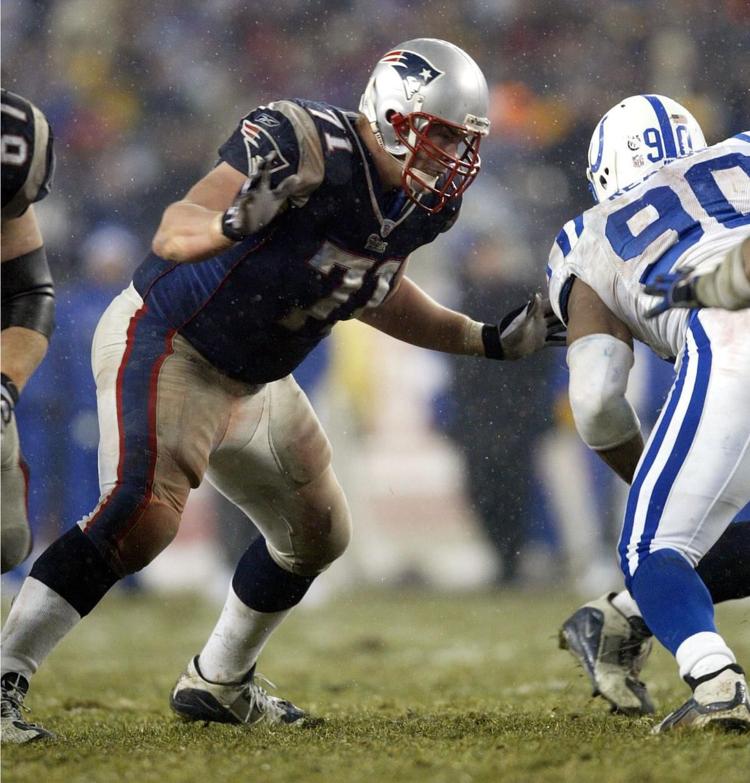 2001 Bobby Newcombe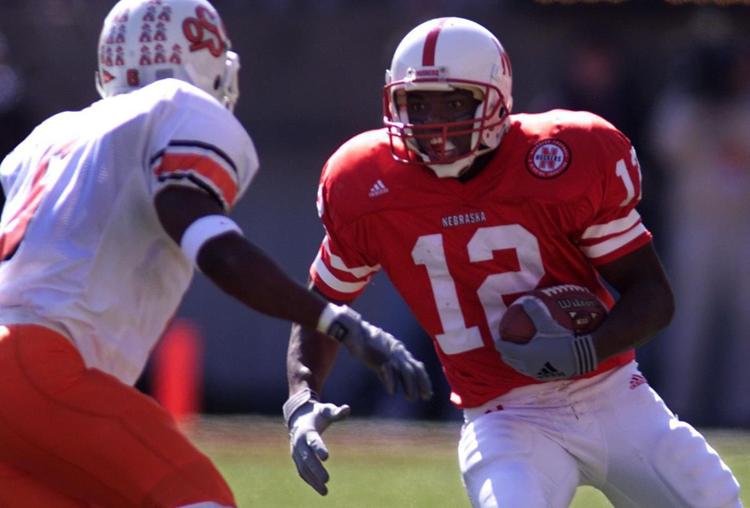 2001 Dan Alexander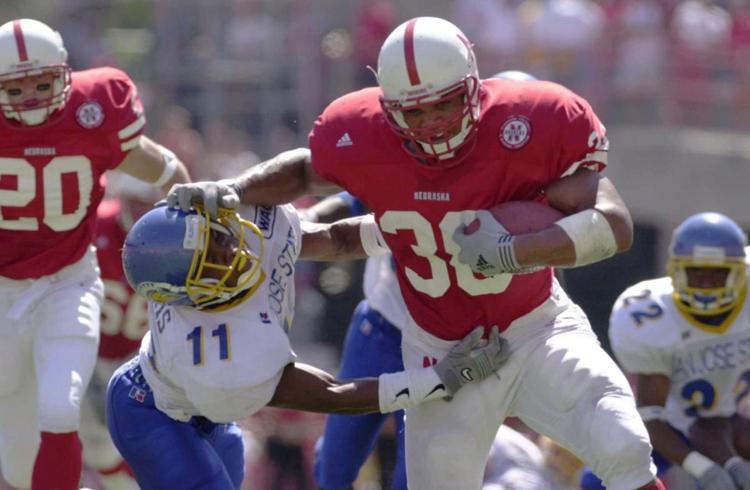 2000 Mike Brown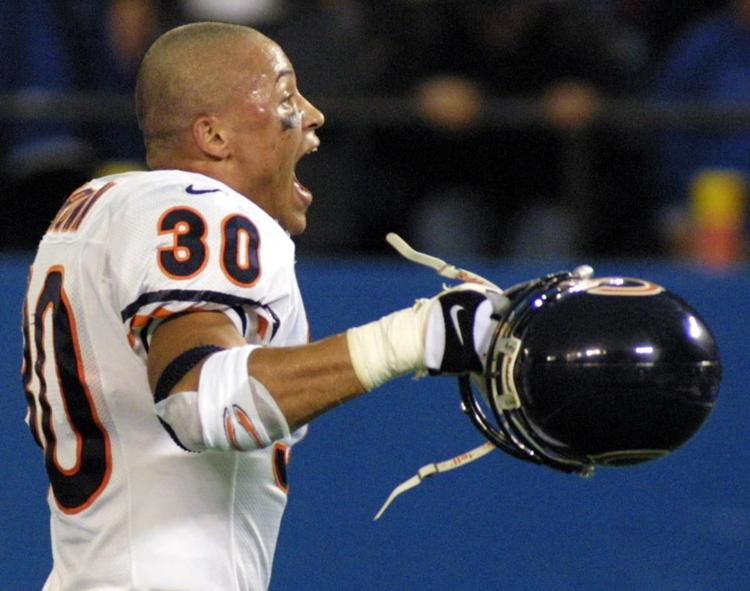 2000 Steve Warren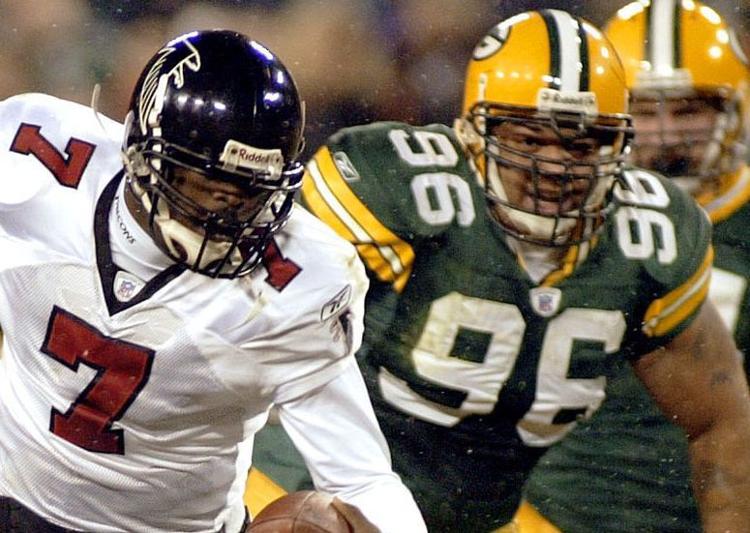 2000 Ralph Brown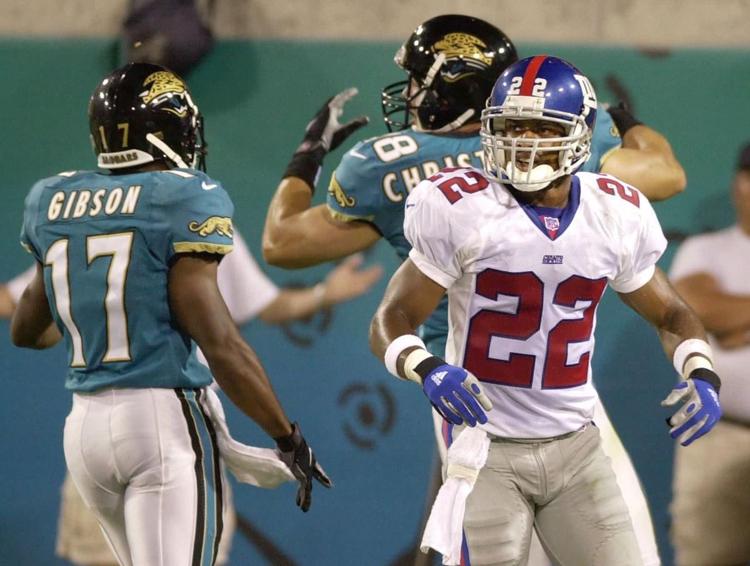 Be the first to know
Get local news delivered to your inbox!