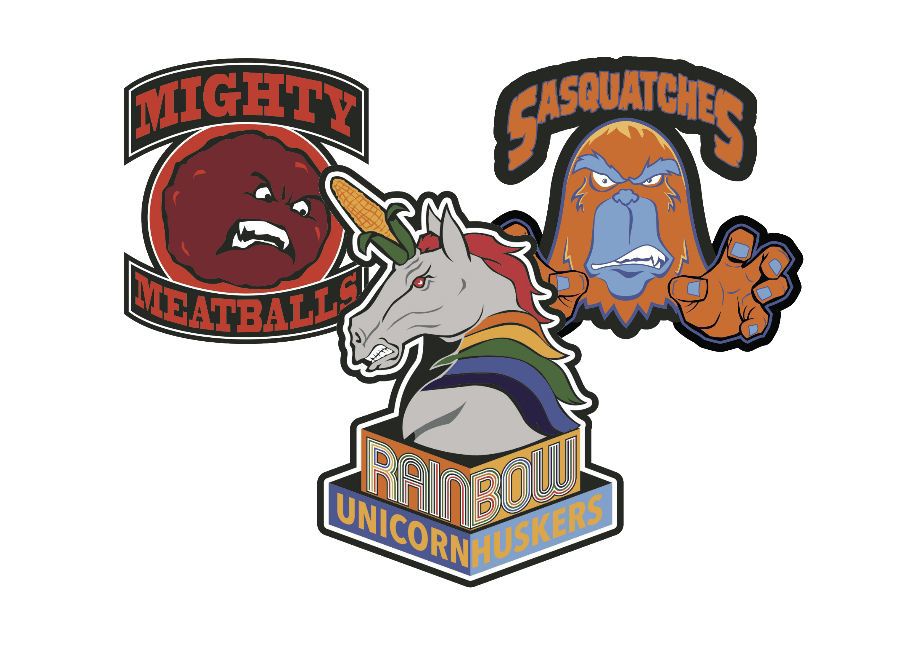 Team names can build a community's identity, a rallying point that gives people of different backgrounds a common ground.
Will the new team pay homage to a Nebraska-themed mascot? Or perhaps it will stay with the "Storm" theme its shared owner already embraces. Maybe it will even go with a classic soccer take.
Fortunately, World-Herald readers didn't hesitate to share their opinion. We received more than 1,500 responses when asking for suggested team names and colors. 
And it turns out team names can just make you laugh, too.
Many of our readers suggested traditional soccer team names, often the same names — you'll find lots of names including FC, SC or United throughout the soccer universe — but with variations on how to describe place: Nebraska FC, Omaha United, Omaha Alliance SC, Heartland FC, Flatwater FC, Pioneers FC and Frontier FC. A sampling of the more traditional mascot names included the Bolts, Lightning, Twisters, Bobcats, Titans, Bison, Bulls, Force and Horizon. Some hinted at Omaha history, with multiple mentions of the Racers, Kings and Golden Spikes, while others simply mentioned foods commonly associated with Nebraska, like the Runza and Corn.
We didn't include team names if they already prominently existed in the area, so we apologize to all of you that submitted Beef, Bluejays, Bugeaters, Huskers, Lancers, Mavericks and Storm Chasers, among others. Also, sorry to Kylie for not including "the Omaha Kylies."
We sifted through those pages of responses and picked out 10 that stood out to us — the ones that made us chuckle, really, plus a couple that were mentioned multiple times and were along more traditional lines. Then we asked World-Herald illustrator Matt Haney to design potential logos should the incoming soccer team happen to choose one of these out-there names.
Check the logos out below:
Which of the 10 mock logos would be your favorite for Omaha's new soccer team?
World-Herald illustrator Matt Haney used fan suggestions to create 10 mock logos for Omaha's new professional soccer team. Which is your favorite?
You voted:
Sign up for World-Herald daily sports updates
Get the headlines from Creighton, Nebraska, UNO, high schools and other area teams.
And of course, here are some honorable mentions, with editor's notes in parentheses:
Rainbow Cheetahs (why not)
Omnivores (would the mascot just be a herd of ALL of Earth's omnivores?)
Pointy Bulls (because you can't be a dull bull)
Fighterz (has to be a Z at the end, obviously)
Soccer McSoccer Team (A+ for creativity)
Black Squirrels (Seems like more of a Council Bluffs thing)
Walleye? Idk (We love the confidence)
Carrots (very intimidating, indeed)
Photos: Nebraska's history with professional sports teams
Omaha isn't really known as a pro sports town, but this city and state have been home to some franchises over the decades. Here's a look at some pro sports teams who called Omaha (or Nebraska) home.
Be the first to know
Get local news delivered to your inbox!