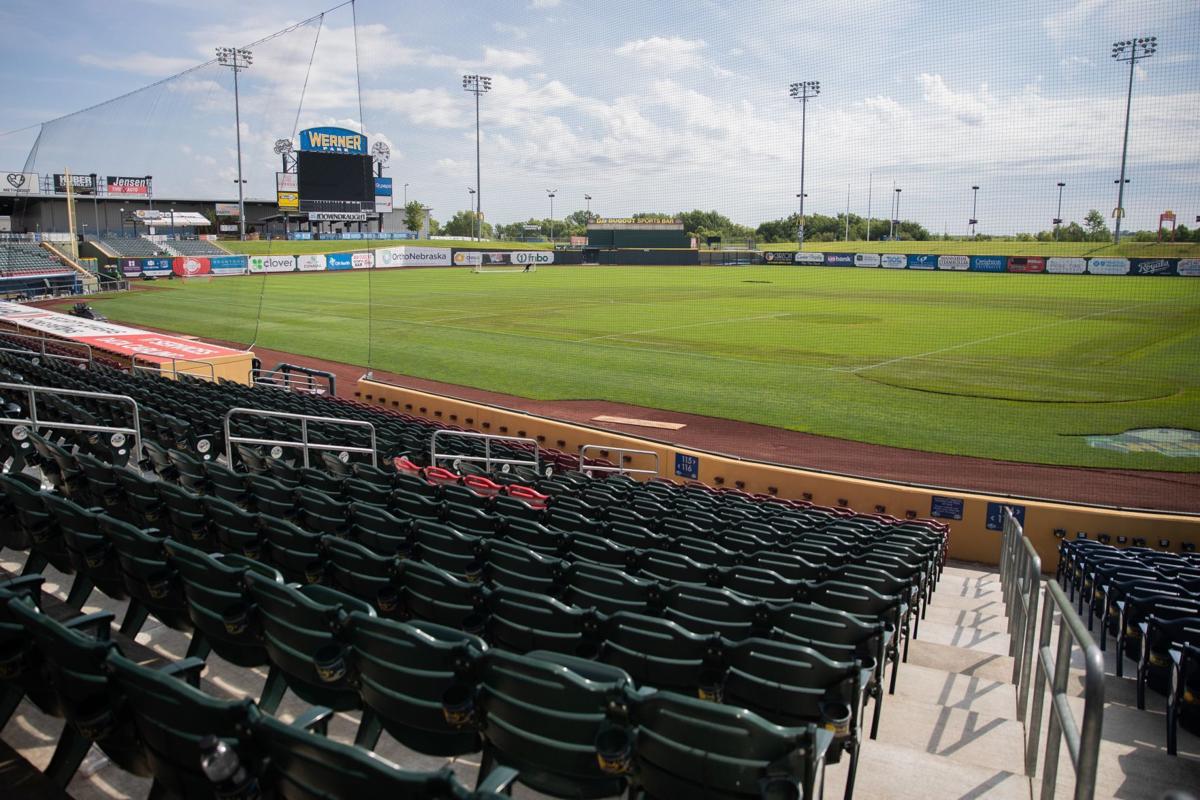 Every idea will be considered.
That's what Andrea Bedore and a half-dozen of her Storm Chasers colleagues told one another during their weekly Zoom calls.
They were brainstorming ways to salvage a pandemic-plagued summer at Werner Park without its minor league baseball team. Nothing was off the table.
Selling concession stand favorites in the parking lot? Renting out the diamond for teams or families? Picnics in the outfield? Hosting one-time baseball games and recruiting showcases? Elaborate drive-up firework shows? Celebrating Father's Day with a brunch and a catch? Church services, birthday parties, engagement photos, graduations?
The staff has tried all of that. And there are new events still in the works.
"We called it our think tank. Every Thursday," said Bedore, the team's assistant general manager of events and sales. "Someone would bring an idea, and we'd figure out a way. We just kind of rolled with it."
Not much else you can do. No one planned for the cancellation of a baseball season.
Bedore's been with the Storm Chasers for 15 years. She started as an intern who hoped to fulfill summer credit hours to complete her degree at Wayne State. Then she got hired full time and worked her way up.
She's seen a lot. But nothing like this.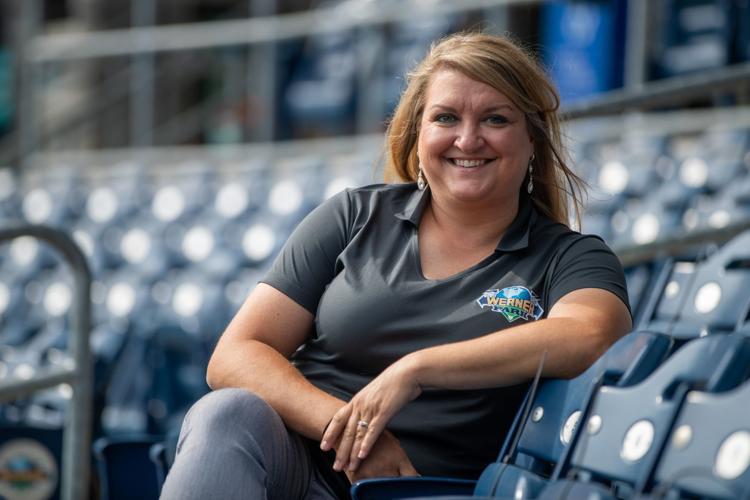 There was a stretch in March when no more than 10 people could be in the ballpark. Though public-gathering restrictions loosened, every event still must be approved by the Sarpy/Cass County Health Department.
Bedore insists she has a ton of help, particularly from the team's director of operations, Steve Farrens, and head groundskeeper, Derek York.
"You're constantly changing up your plans — how you set up the parking lot, the club, the food, the field," Bedore said. "I've told people, I've actually been busier now this year than I have in the past. It's like you're planning a new event every day."
And it's unclear how long they'll operate this way.
Minor League Baseball announced four weeks ago that there would be no season — for the first time since 1901 — due to the coronavirus and MLB's reluctance to make its players available.
No 2021 minor league schedule has been announced yet. MLB first intends to eliminate about 40 of its 160 minor league affiliates. Several more, without ticket sales or sponsorship revenue this summer, face an uncertain future.
The Storm Chasers, who've been Kansas City's Triple-A affiliate since 1969, haven't been immune to financial hardships, either. They've laid off employees and instituted salary cuts.
Team President Martie Cordaro said he, in conjunction with Minor League Baseball, is working on legislative proposals to help provide financial relief to businesses in the entertainment industry.
In the meantime? They've all had to get creative.
"It was about adapting and not experiencing a total shutdown," Cordaro said. "But we needed to be safe."
Turns out, the efforts of Bedore and the Storm Chasers helped lay the groundwork for a milestone moment Saturday: pro soccer team Union Omaha will make its debut in front of an expected crowd of about 2,400.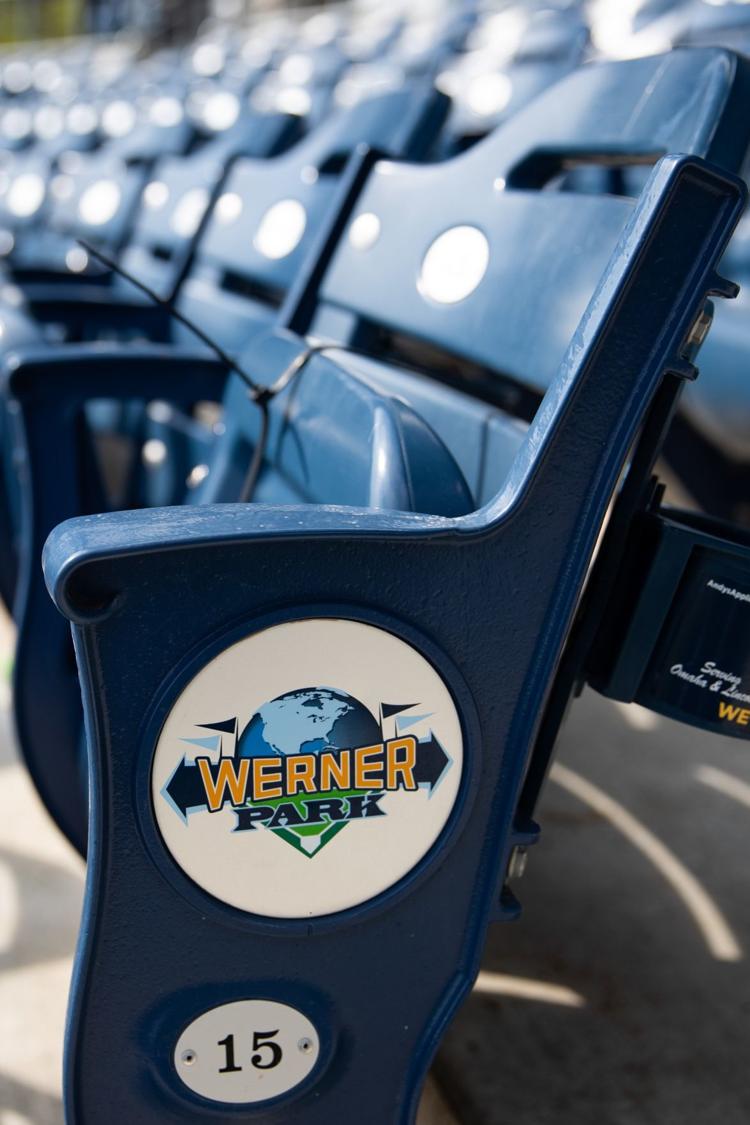 Fans who step into Werner Park will see rows of seats zip-tied shut, some box-office ticket windows closed, social-distancing markers painted on to the concourse floor and adapted menus at concession stands.
Stadium officials have been carefully weaving public-health regulations into the planning process since they started hosting pandemic-era events in April. It's almost routine now.
"We were always thinking about how a fan would react in certain situation — how they would enter the ballpark and get to their seats," Bedore said. "It's a step-by-step process."
So they take each step themselves. Then adjust if necessary.
Union Omaha's staffers will be following that same blueprint Saturday, the first of eight regular-season home games in a shortened 2020 schedule.
"The Storm Chasers have this amazing reputation, well-earned, of being the best (gameday) operators," Union Omaha Chief Operating Officer Matt Homonoff said. "They are. The best of the best."
Photos: Union Omaha practices at Werner Park
Be the first to know
Get local news delivered to your inbox!